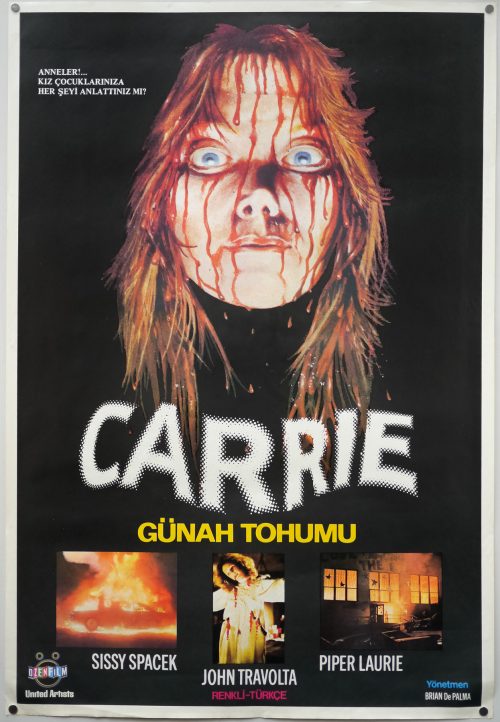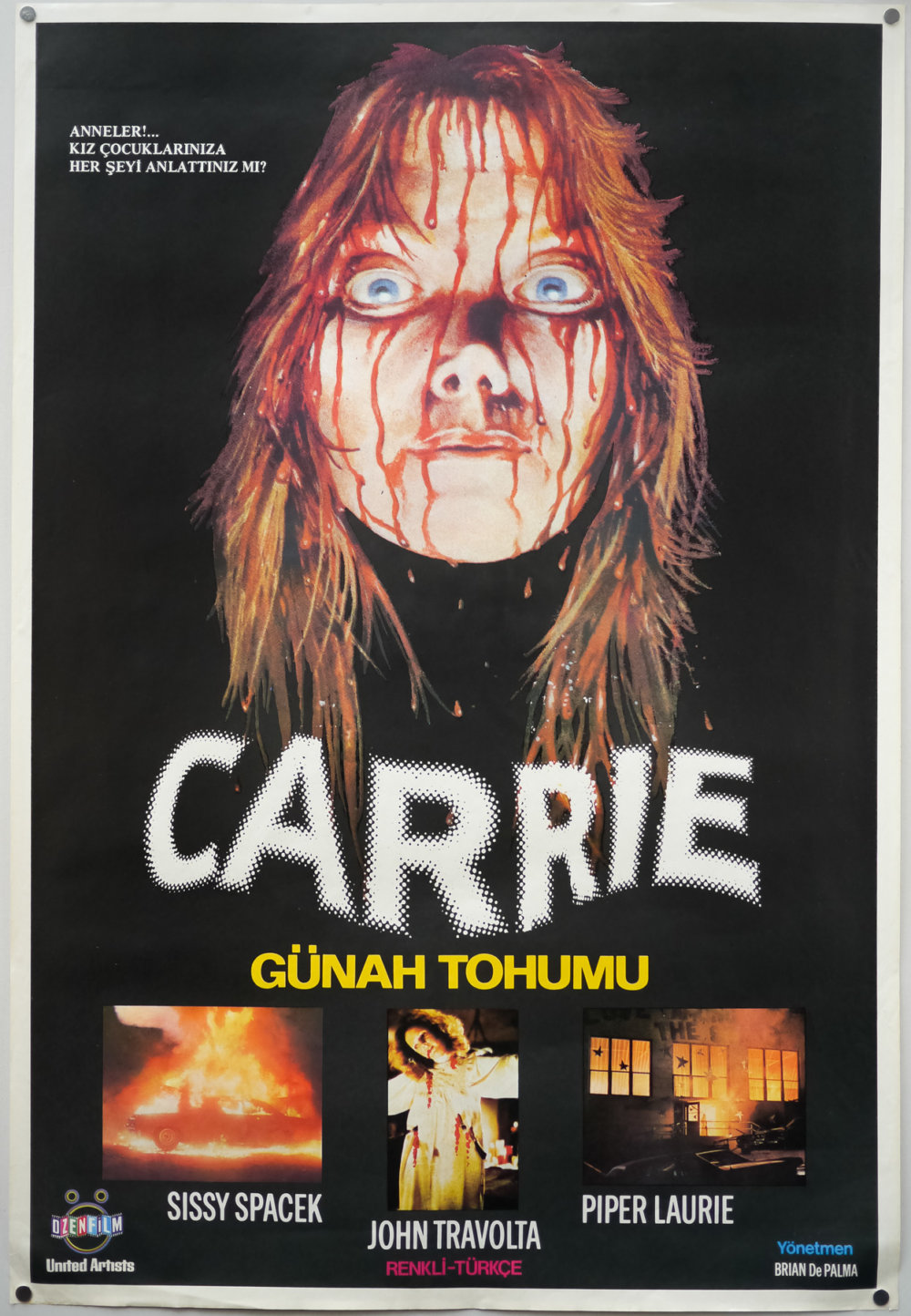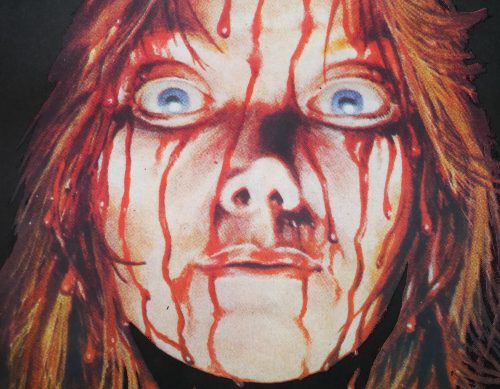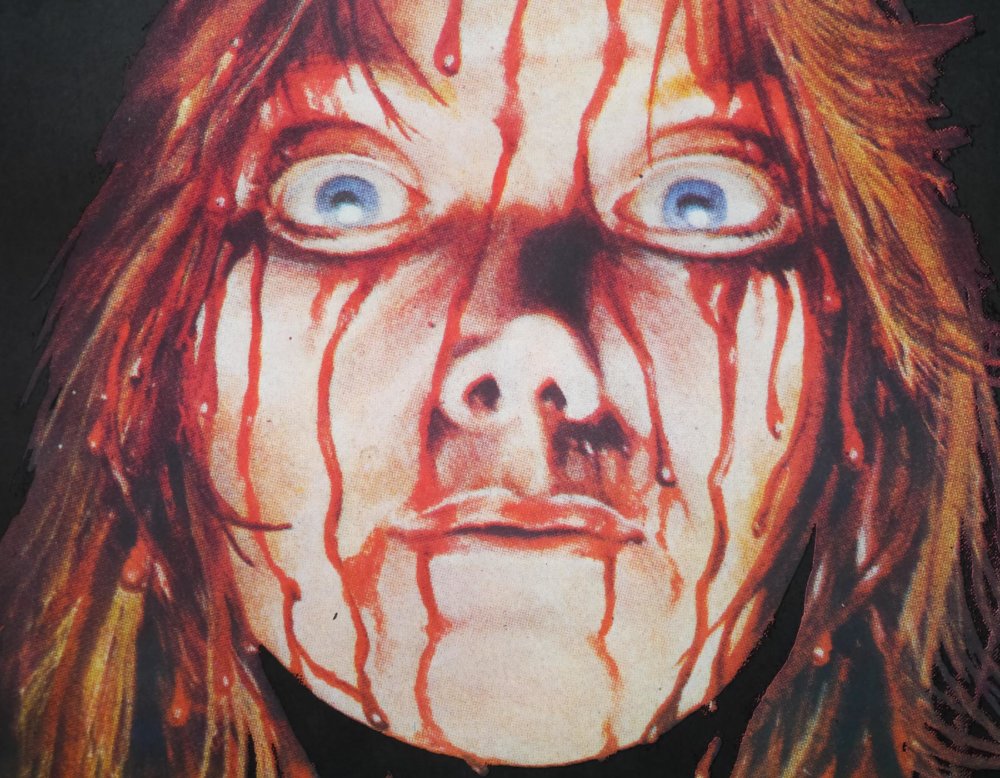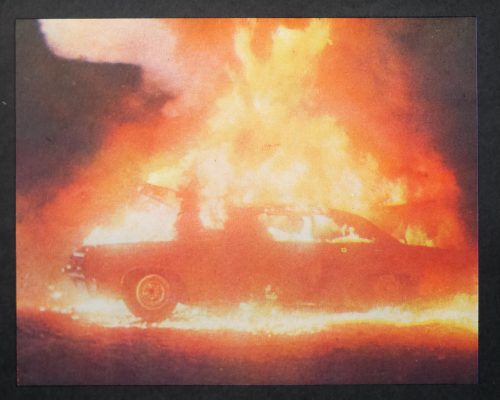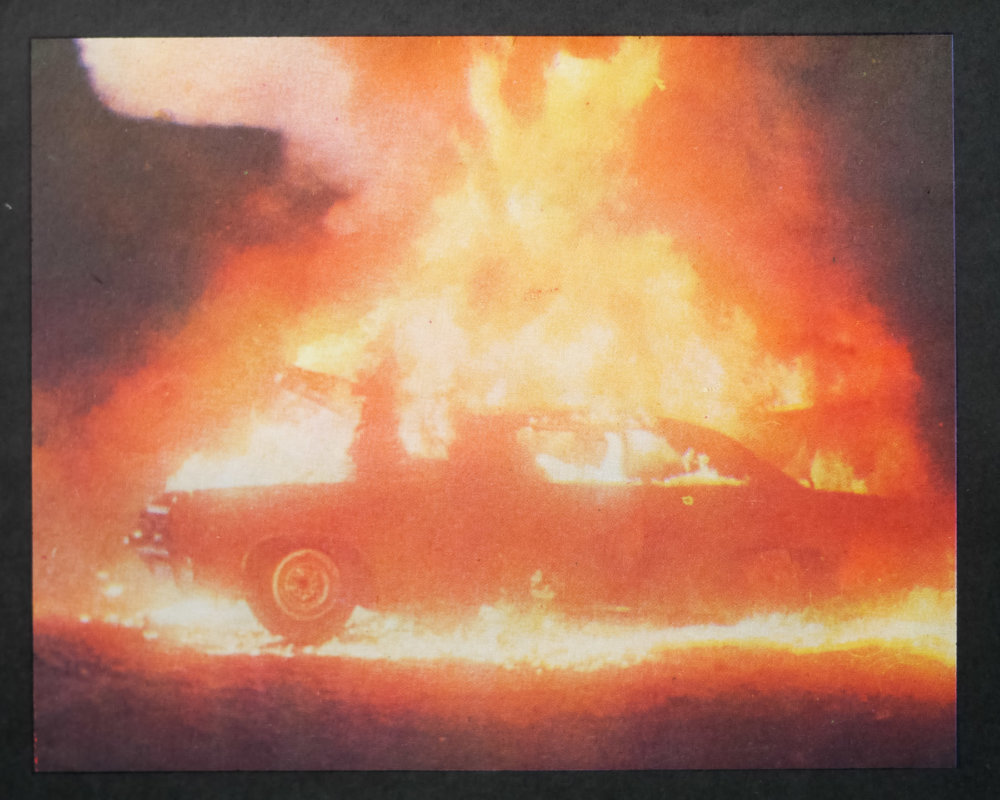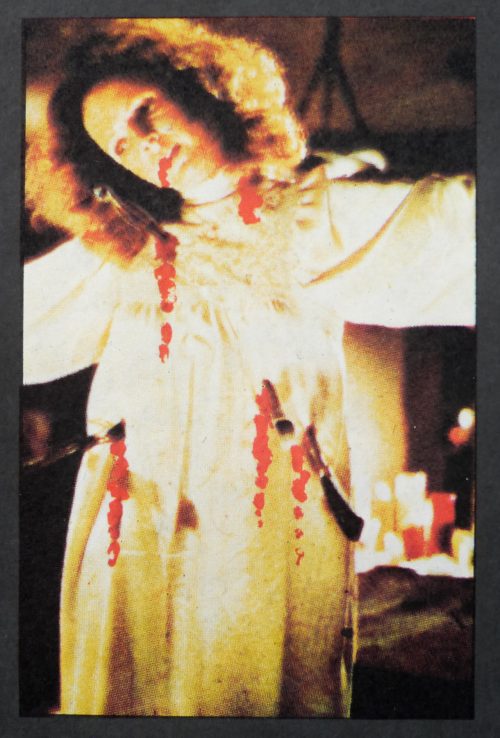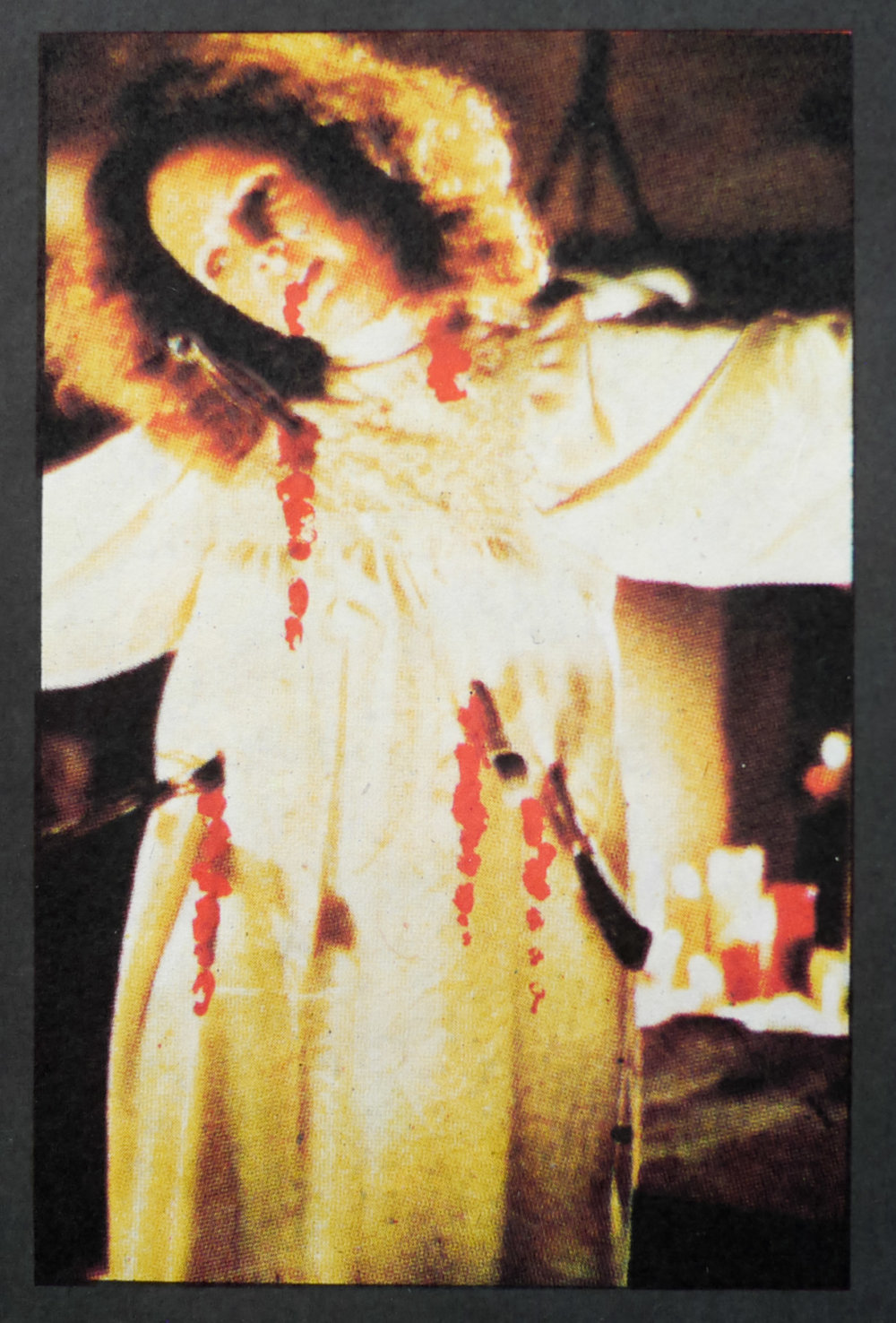 Title
AKA

Carrie, lo sguardo di Satana [The gaze of Satan] (Italy) | Keri (Serbia)
Year of Film
Director
Starring
Origin of Film
Type of Poster
Style of Poster

--
Origin of Poster
Year of Poster
Designer
Artist
Size (inches)

26 14/16" x 39 4/16"
SS or DS

SS
Tagline

--
Brian De Palma's horror classic Carrie still stands up today as a perfectly paced thriller and a powerful portrait of the torment suffered by a social outcast on the receiving end of a bullying campaign. Sissy Spacek delivers a breakout performance as Carrie White, the teenager who is picked upon by her teachers, peers and her domineering, abusive mother Margaret (played brilliantly by Piper Laurie). What nobody knows is that Carrie has discovered that she has a latent telekinetic power that flares up when she's upset or angry. The film also features memorable turns from several young actors who were relative unknowns at the time, including John Travolta, Nancy Allen and William Katt as Tommy.
The unforgettable prom night sequence that sees Carrie's destructive powers fully unleashed was clearly seen as the marketing cornerstone for the film, as evidenced by the images at the bottom of this Turkish one sheet. A still from the scene features on the brilliant Japanese B2. An image of Sissy Spacek drenched in blood is often used to promote the film and has been used for multiple DVD covers and other marketing materials. This artwork only appears on the Turkish poster but my friend Sim Branaghan confirmed that it was originally used by the UK publishing company NEL on the cover of the paperback reprint of Stephen King's novel as early as 1975. Here's a link to it on a later 1978 edition, also published by NEL. I've searched but am unable to find an artist to whom I can credit it.