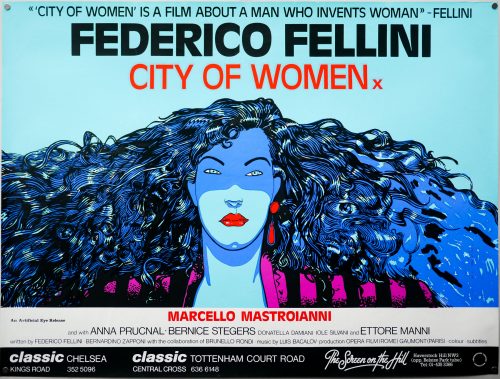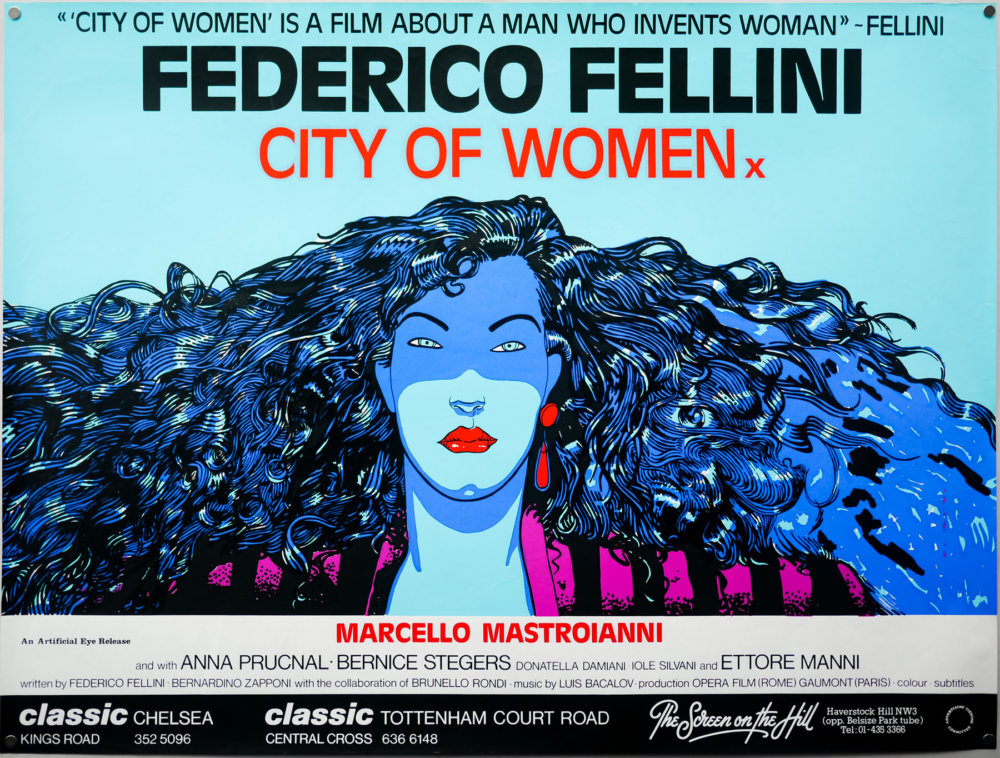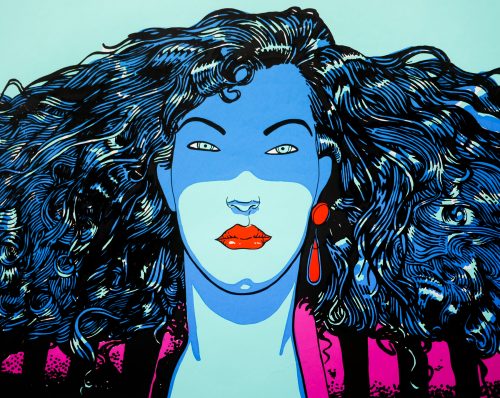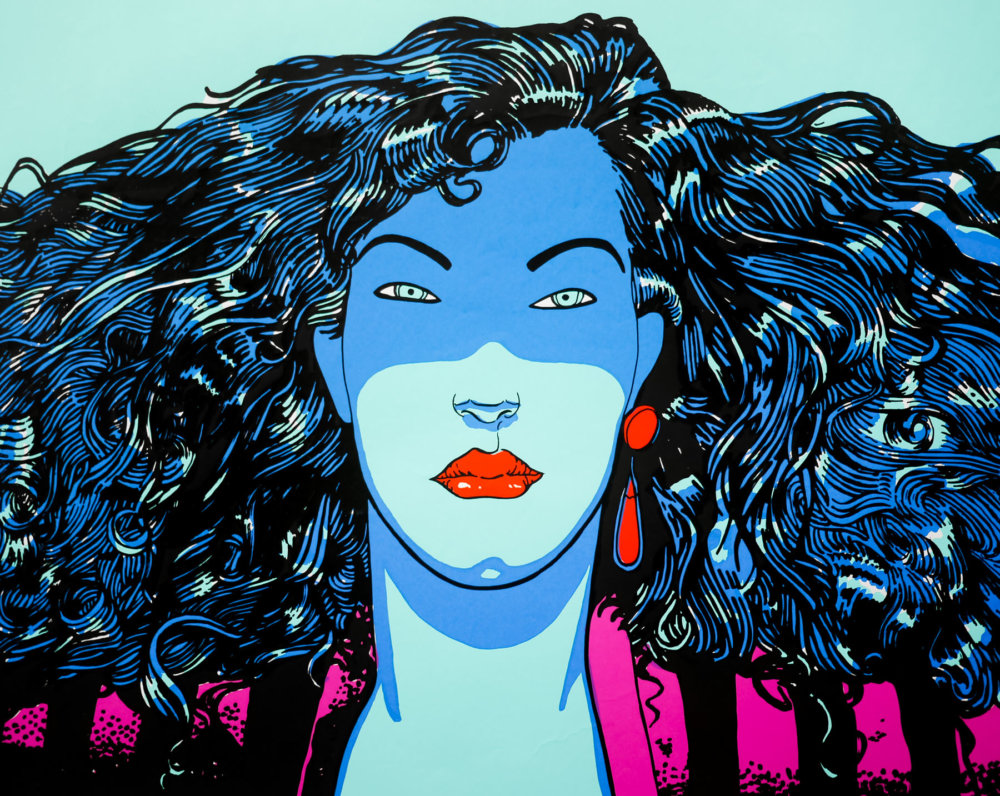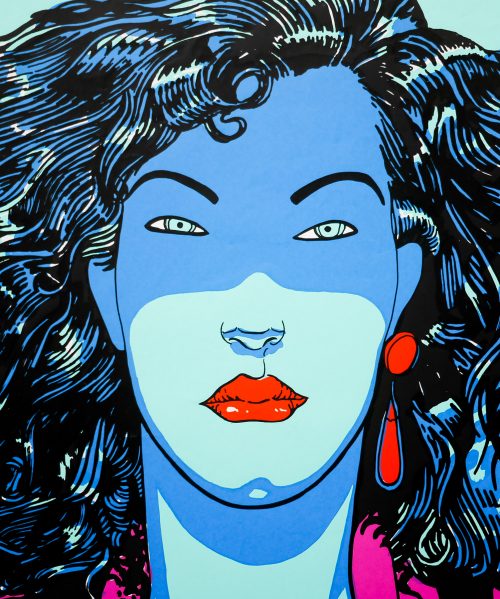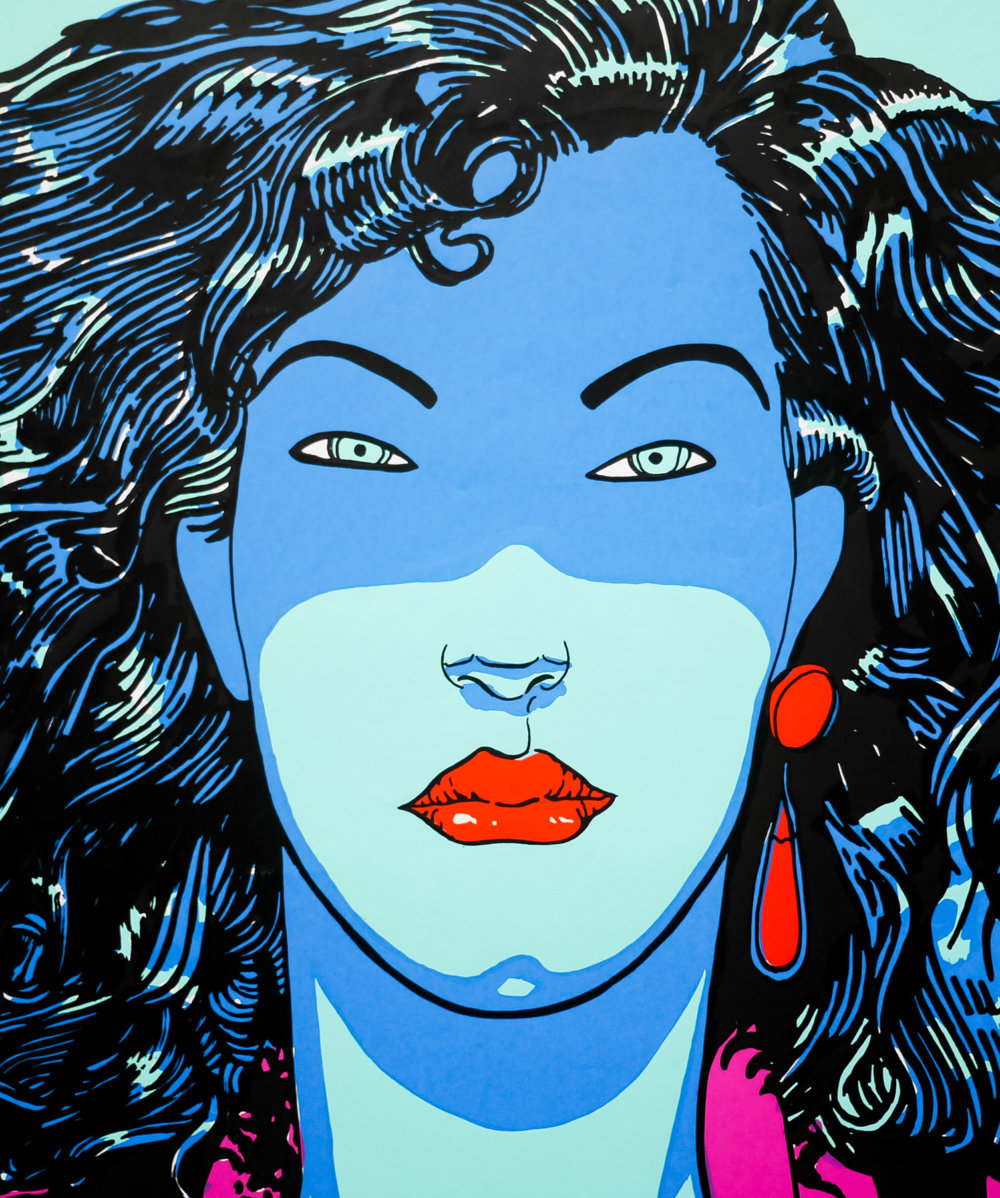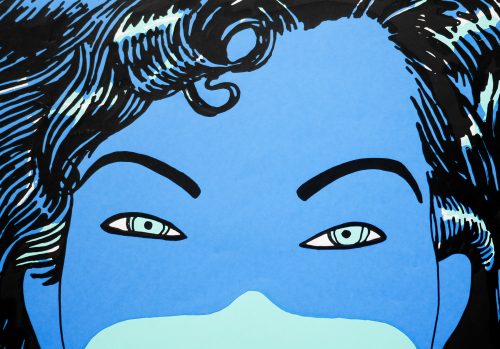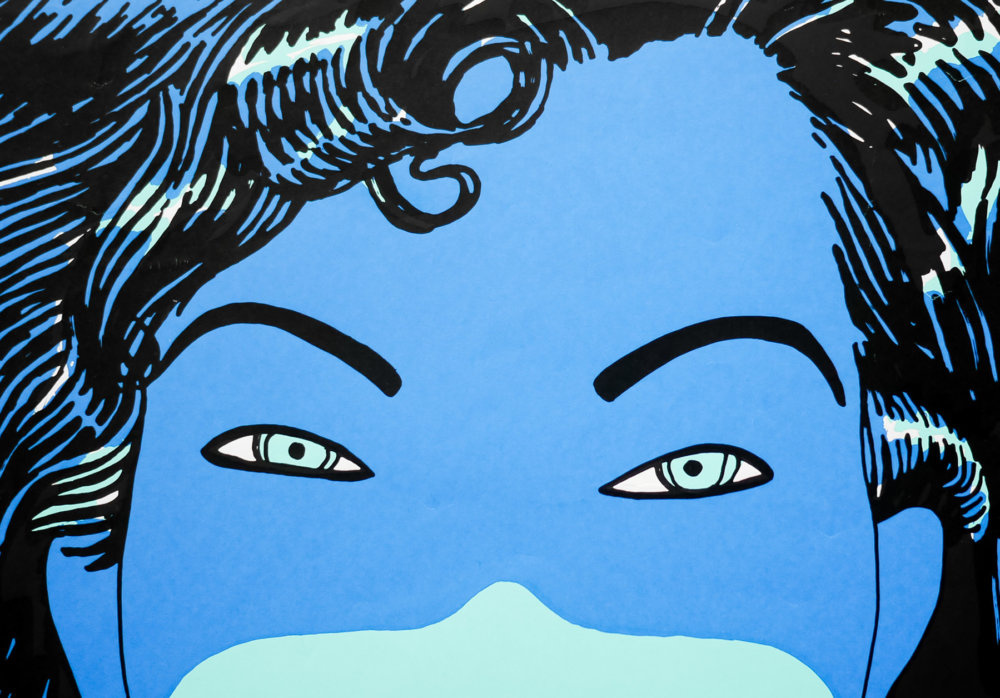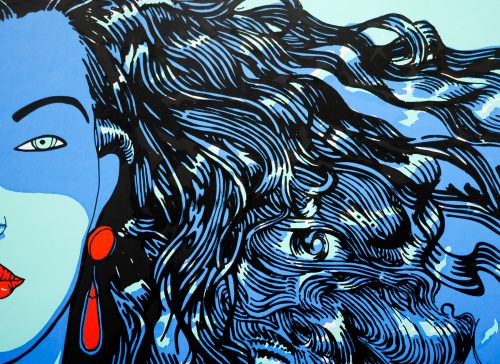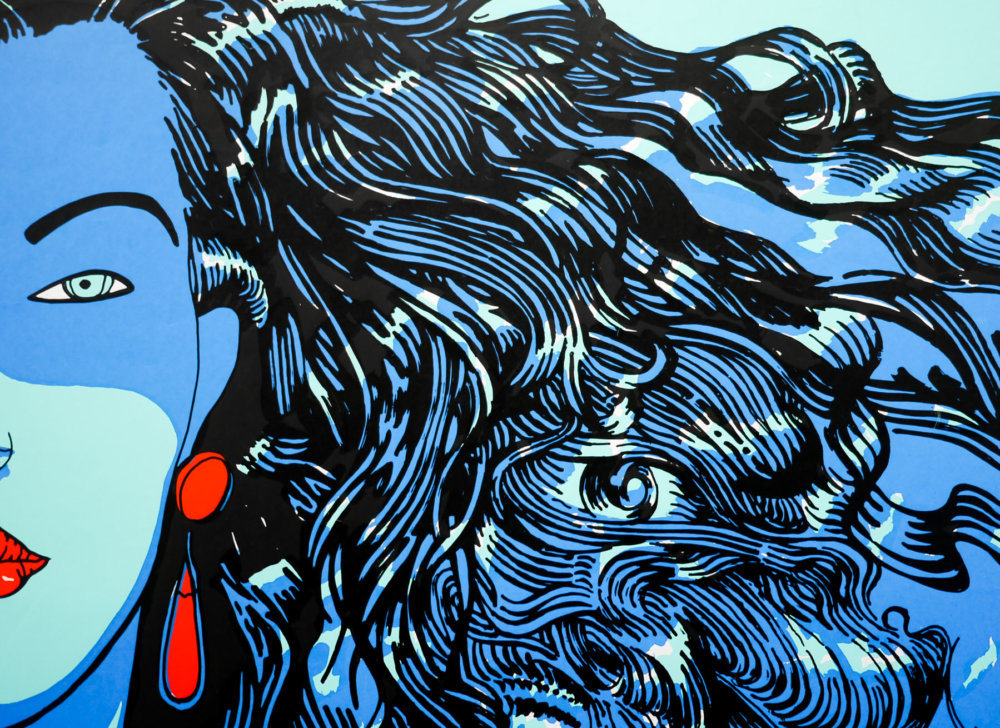 Title
AKA

La città delle donne (Italy - original title)
Year of Film
Director
Starring
Origin of Film
Type of Poster
Style of Poster

--
Origin of Poster
Year of Poster
Designer
Artist
Size (inches)

30 3/16" x 40"
SS or DS

SS
Tagline

'City of Women' is a film about a man who invents woman' - Fellini
A striking piece of art by the late Italian comic artist Andrea Pazienza on this UK quad poster for the release of the late Italian director Federico Fellini's City of Women. Often cited as being semi-autobiographical, the dream-like film sees Fellini's frequent collaborator (and arguably alter-ego) Marcello Mastroianni (La Dolce Vita, 8 and a half) playing Snàporaz a businessman traveling on a train who becomes infatuated by a woman (Bernice Stegers) in the same carriage. When the train stops at a remote station he lets his lust get the better of him and follows her into a forrest. Eventually she leads him to a hotel in which a raucous feminist conference is taking place and Snàporaz moves from room to room in search of the woman. Each room contains a different event or discussion dealing with the different ways that women and men interact, with satirical displays of machismo and passionate arguments taking place. 
Eventually, growing impatient, Snàporaz manages to persuade an older woman to take him to the train station but she stops on the way and forces herself on him in a greenhouse. After escaping from her clutches he ends up getting a lift from a group of women in convertibles who drive him around all night until he runs away and ends up at the house of the pompous Dr. Xavier Katzone (a play on the Italian word for 'big dick') who is hosting a lavish party to celebrate his 10,000th conquest. A number of events occur and Snàporaz ends up sliding down a tunnel under a bed into an even more surreal world where he is forced to recall his previous sexual encounters and eventually ends up being judged by a kind of court for his masculinity. Although he is freed for his crimes, he ends up confronting the punishment and ends up in a boxing ring above a huge crowd of women.
During a making-of documentary on the recent blu-ray release Fellini collaborators explain that the film was definitely written by Fellini as a way of working out his own feelings around his infidelity and the relationship between the two sexes. Filled with typically Felliniesque surrealist sequences, the film is visually interesting throughout and is frequently funny. Mastroianni is clearly enjoying himself and despite some sluggish moments the film mostly works. Rather bizarrely, Ettore Manni, the actor playing Katzone, died during filming by shooting himself in the genitals and dying from blood loss. A large section of the end of the film had to be altered by Fellini because of the accident.
Sadly, Andrea Pazienza also died prematurely at the age of 32 from a heroin overdose. Born in 1956, he studied Art at the University of Bologna and went on to create comic strips for Italian magazines, with often surreal, satirical stories featuring several characters of his own creation. Arguably his most famous creation was Zanardi, a high-school student from Bologna, who appeared in several comic strips during the 1980s and was very popular with Italian comic fans. During this period he also worked on illustrations for advertising and editorial content, as well as a designs for theatrical productions and a handful of movie posters. This illustration also appeared on the Italian teaser poster but the UK quad is, I believe, the only other international poster to feature it.