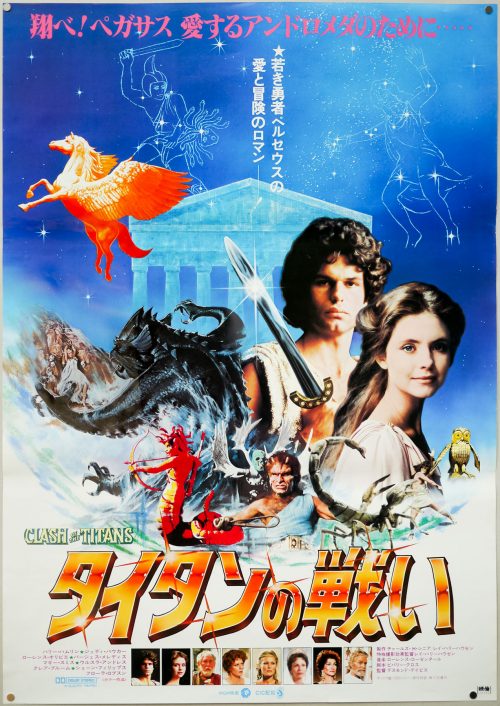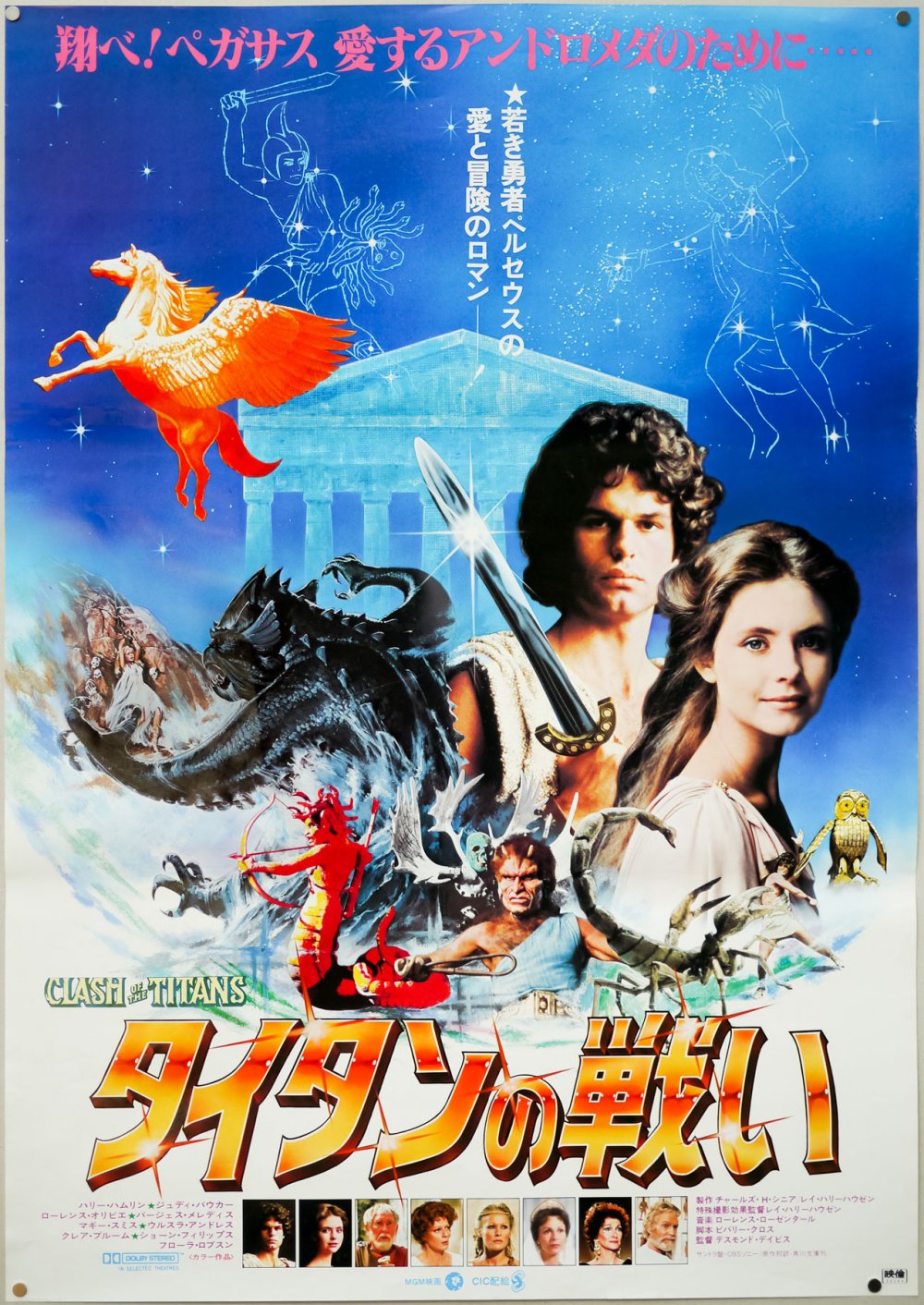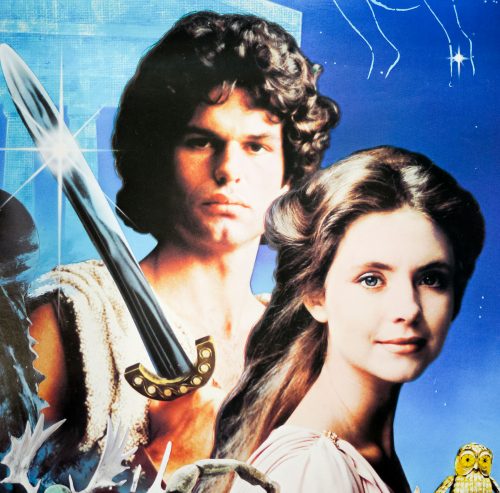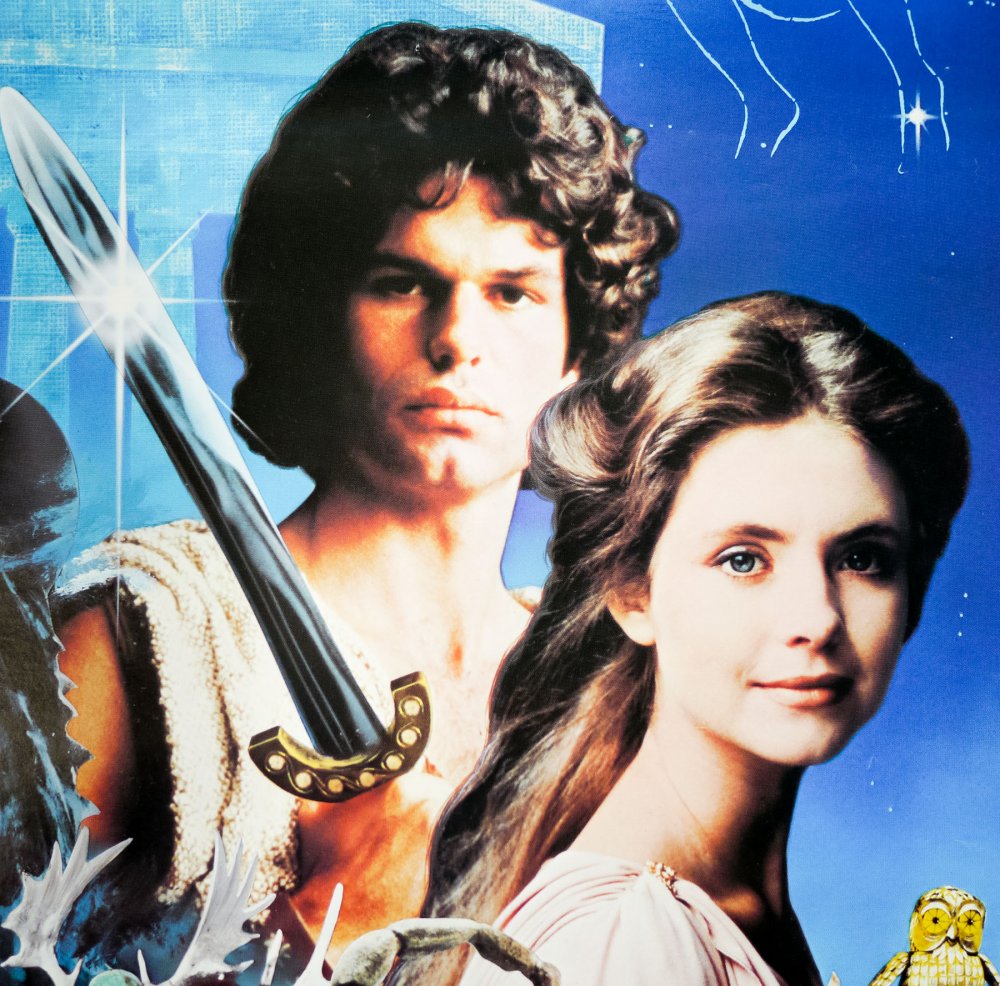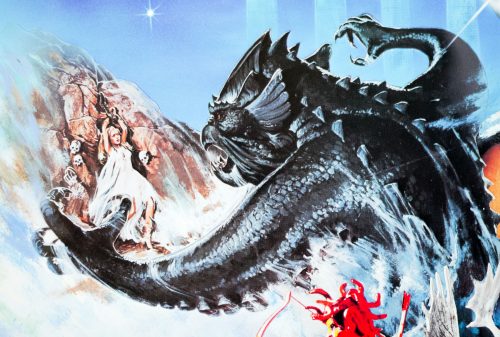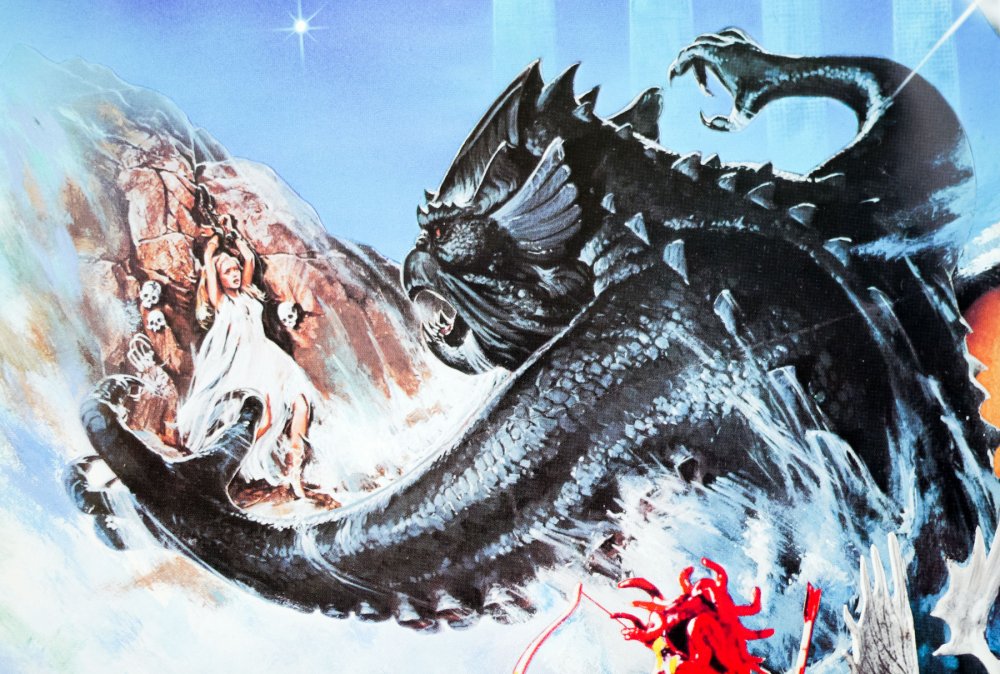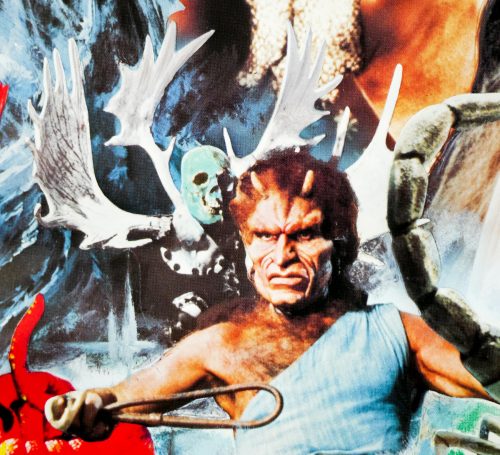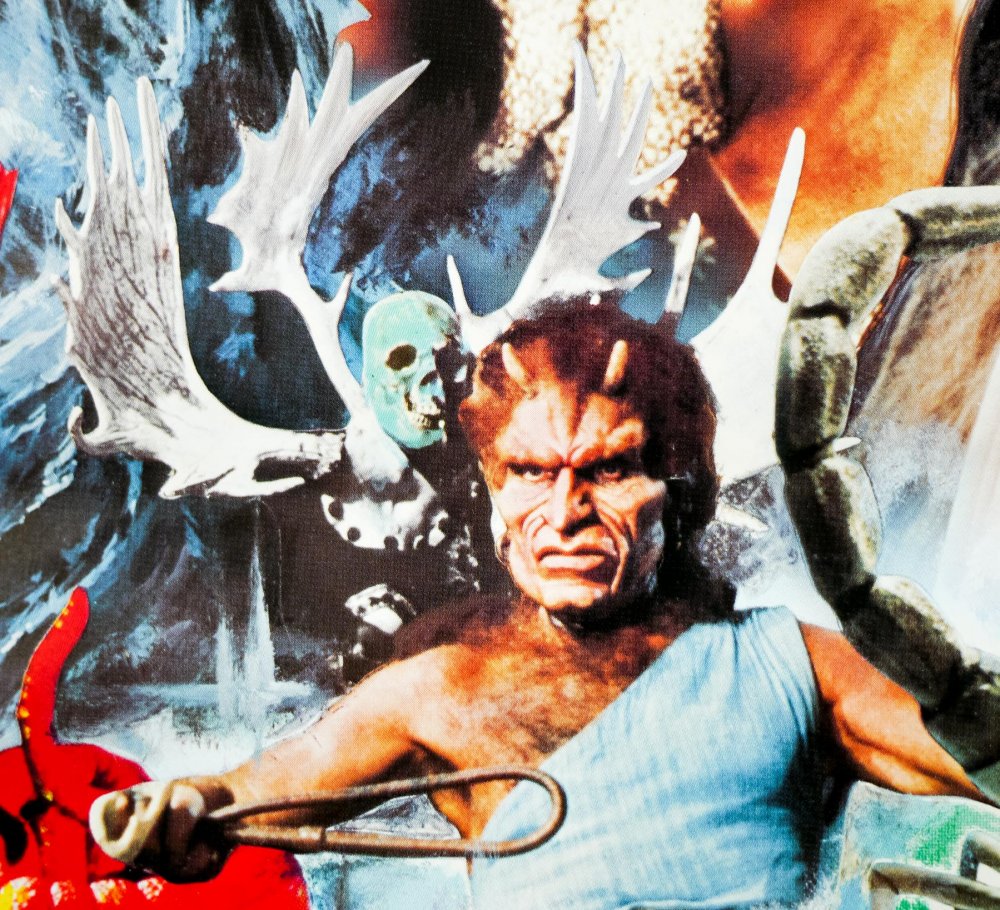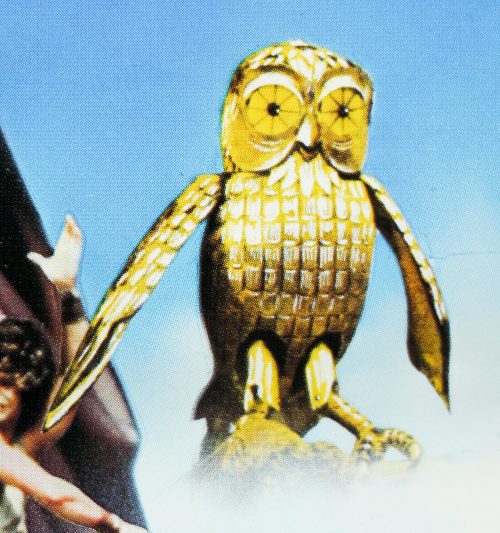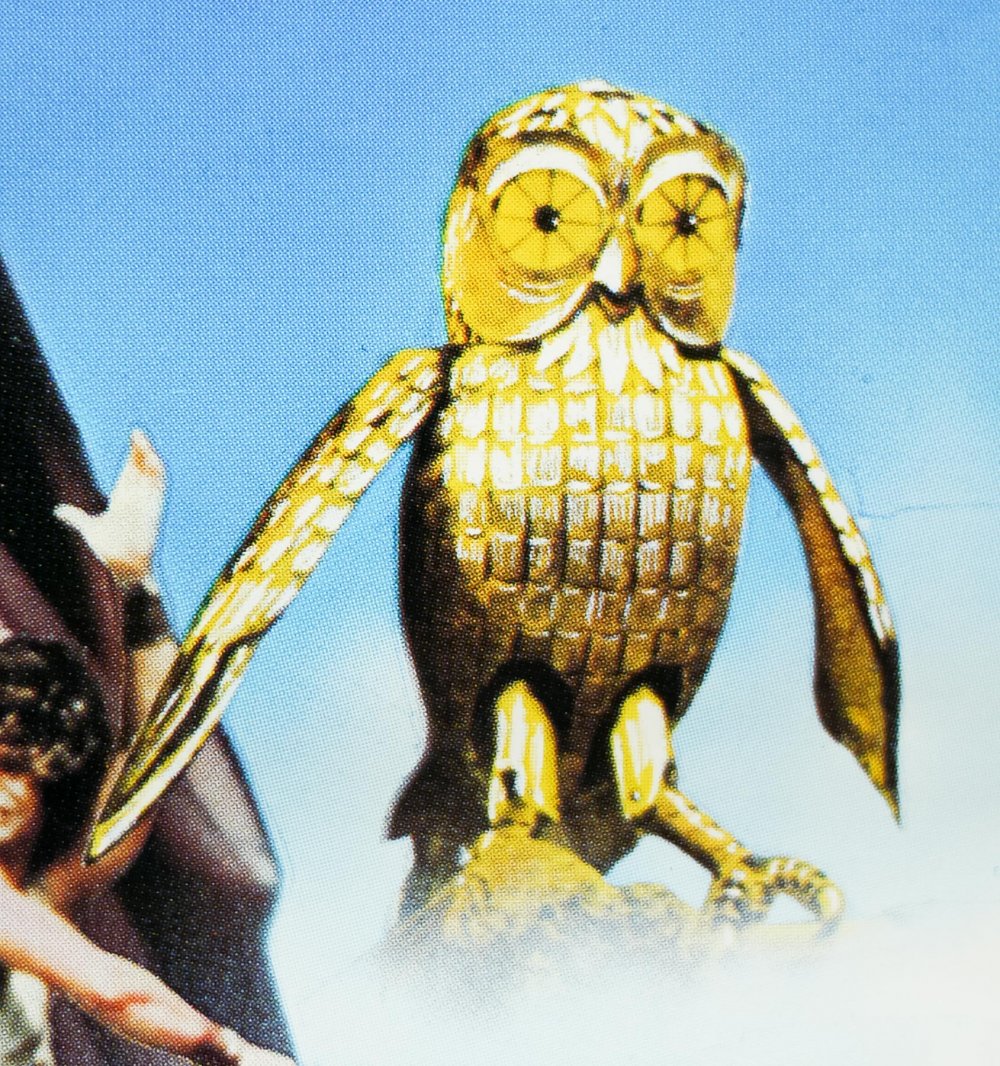 Title
AKA

--
Year of Film
Director
Origin of Film
Type of Poster
Style of Poster

Style B
Origin of Poster
Year of Poster
Designer
Artist
Size (inches)

20 6/16" x 28 14/16"
SS or DS

SS
Tagline

--
A unique montage features on this Japanese style B poster for the release of the 1981 fantasy adventure Clash of the Titans, which features several characters from Greek mythology. The film is perhaps most notable for being the last feature film for which celebrated stop motion artist Ray Harryhausen provided creature effects, and he effectively retired following its release. The story follows the machinations of Greek gods and their charges on earth as Perseus (poodle-haired, square-jawed Harry Hamlin), son of Zeus (Laurence Olivier), triggers the wrath of the sea goddess Thetis (Maggie Smith) after he tries to woo the gorgeous Princess Andromeda (Judi Bowker).
Unbeknownst to Perseus, Andromeda was in a relationship with Thetis' son Calibos before Zeus had punished him for various corrupt deeds by turning him into a half-beast creature and banishing him from civilised society. Perseus must undergo a series of trials to successfully win the hand of Andromeda and things take a turn for the worse when he is able to successfully answer a riddle that had seen previous suitors burned at the steak. Thetis once again intervenes, demanding that Andromeda be sacrificed to the titan Kraken or risk the total destruction of the city of Joppa. Perseus sets out once again to discover a way to stop the Kraken and save Andromeda from certain death.
This B2 features elements from the two US one sheets printed for the film – the Kraken attack is from Dan Goozee's style B one sheet, whilst the orange Pegasus is from the Brothers Hildebrandt's awesome advance one sheet. The style A Japanese B2 is also in the Film on Paper collection and can be seen here.