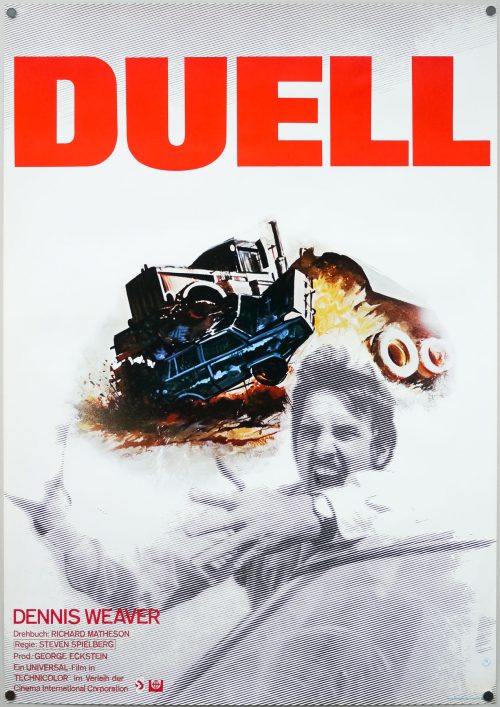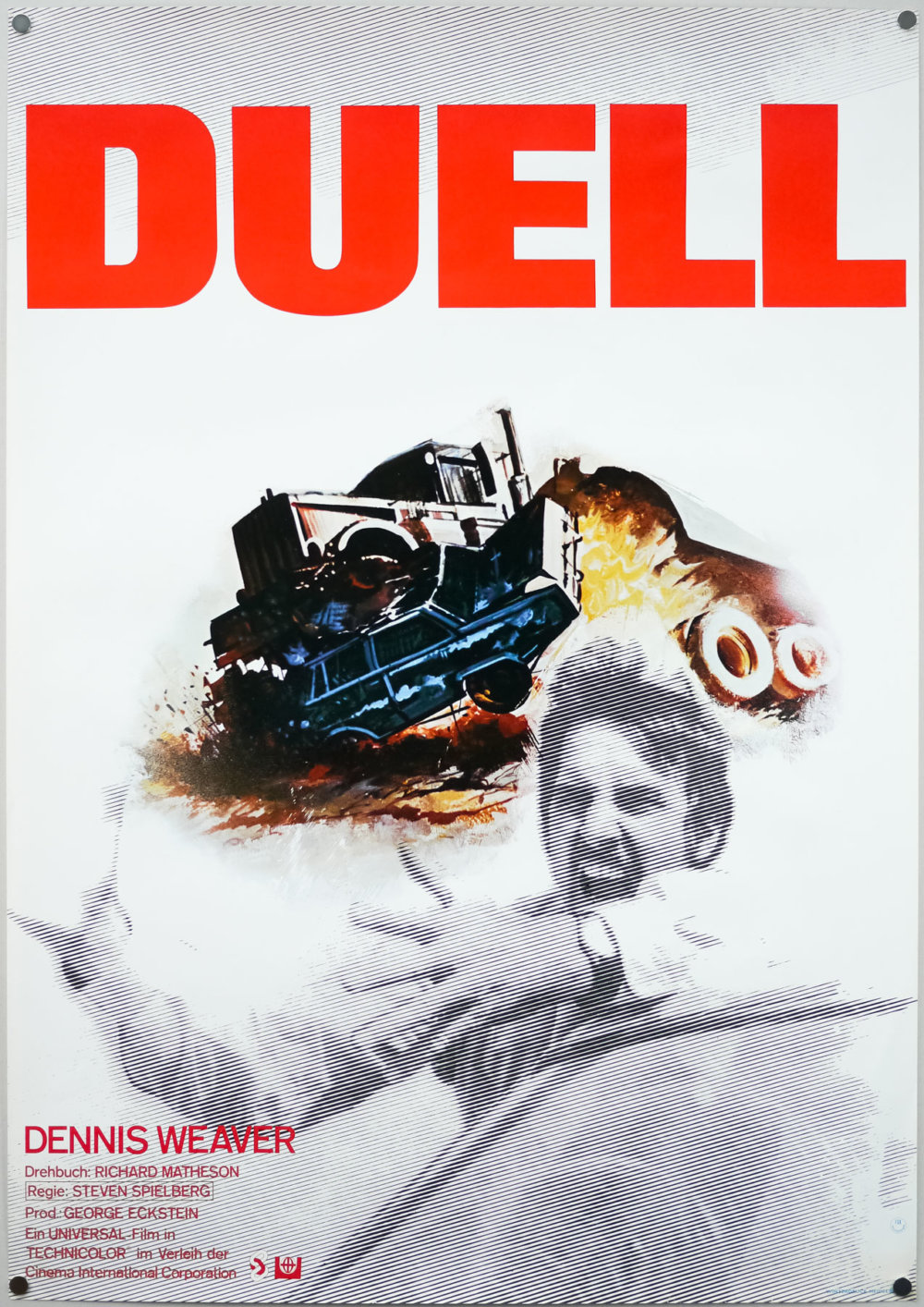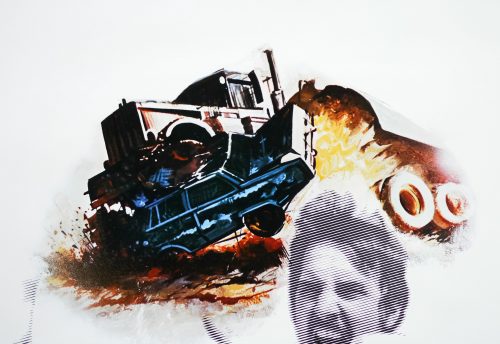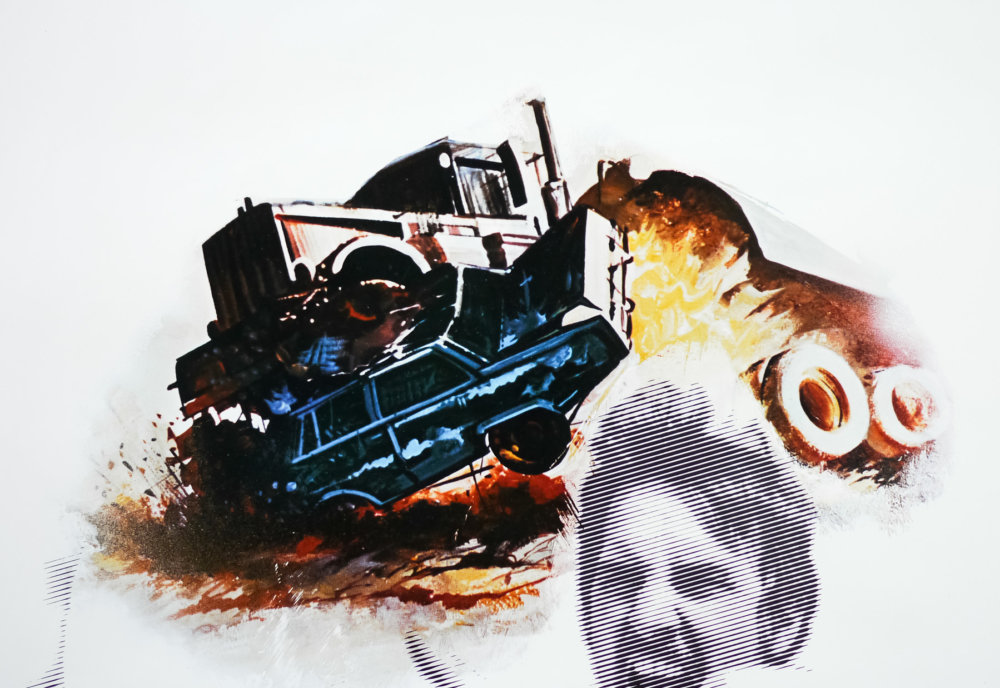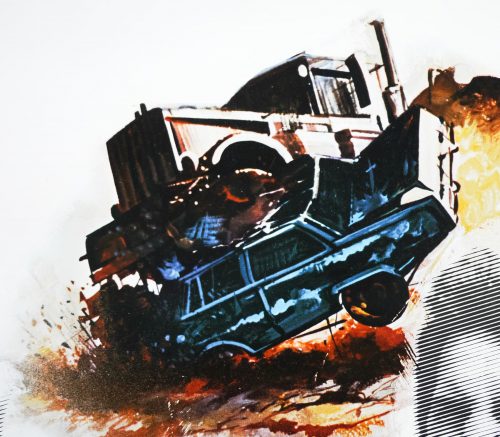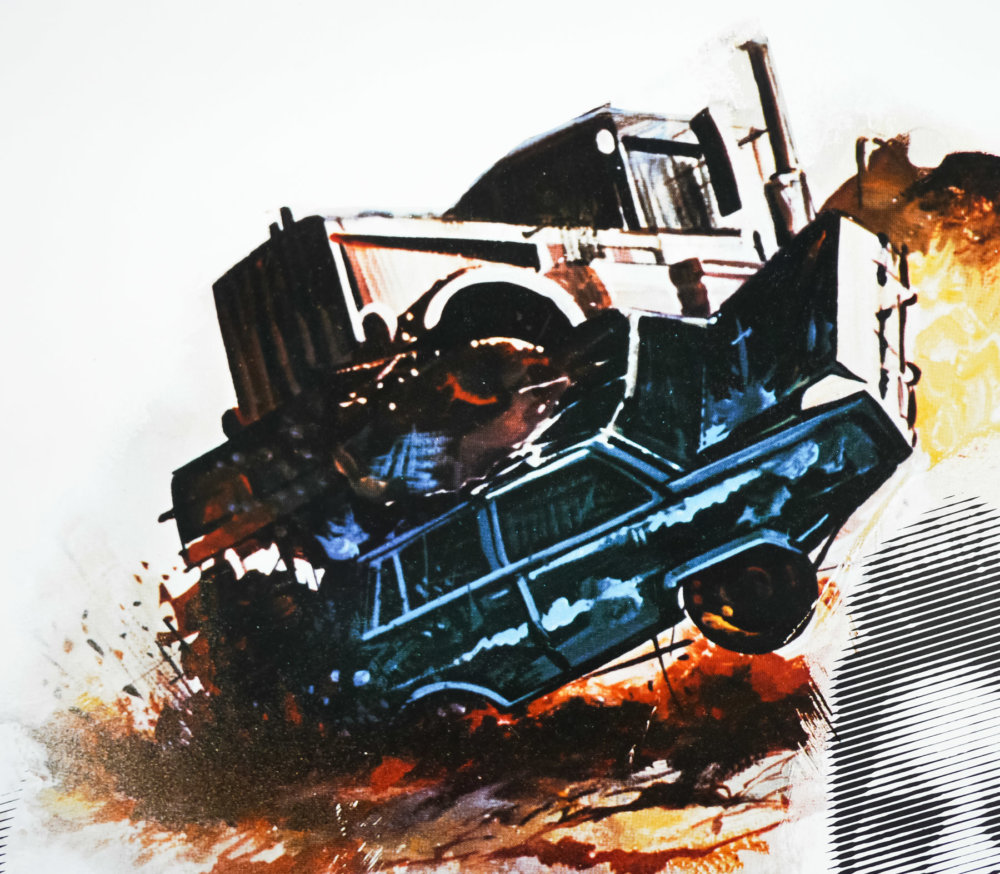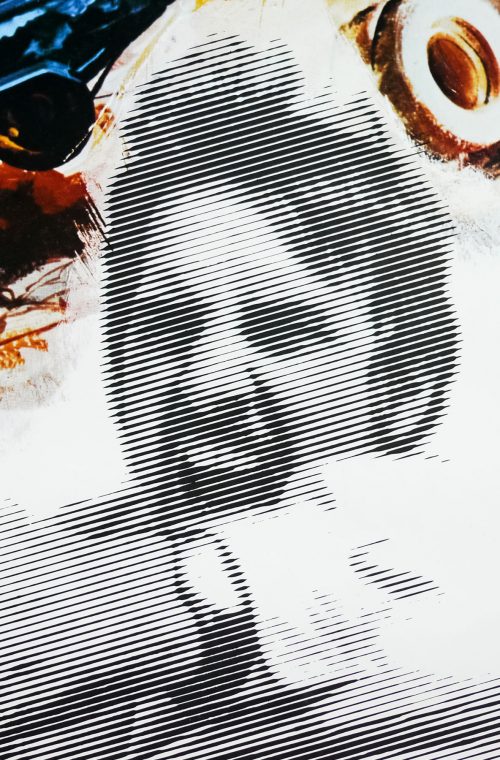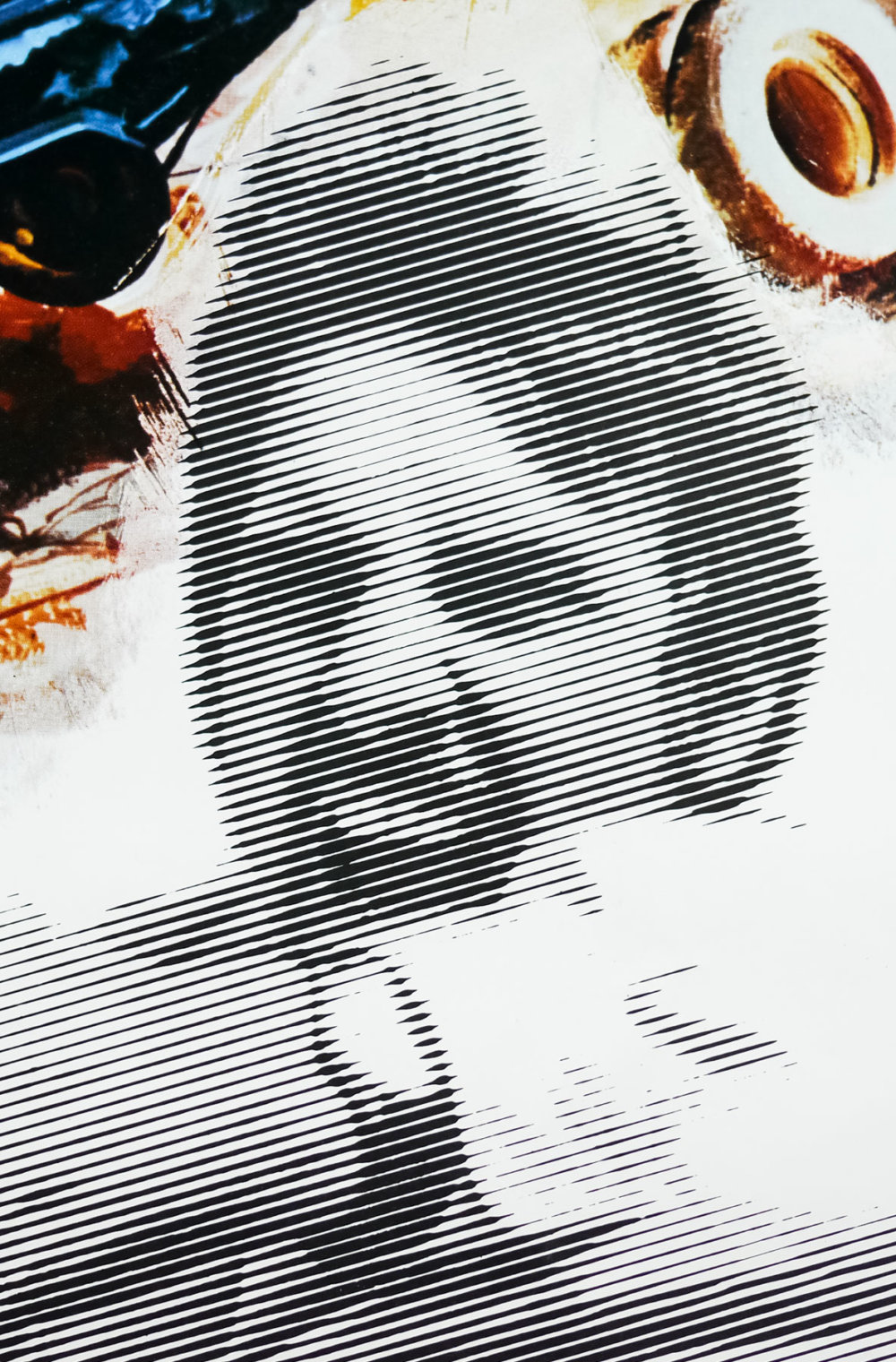 Title
AKA

--
Year of Film
Director
Starring
Origin of Film
Type of Poster
Style of Poster

--
Origin of Poster
Year of Poster
Designer
Artist
Size (inches)

23 5/16" x 33"
SS or DS

SS
Tagline

--
Steven Spielberg's brilliant Duel was originally made for TV but was later expanded by 16 minutes and released in cinemas around the globe, making it technically the director's second feature-length film. One of the best thrillers ever made, the story follows businessman David Mann (Dennis Weaver) who is traveling along a two-lane highway on the way to an important meeting. After getting stuck behind a series of slow moving vehicles he decides to overtake a rusty tanker truck and manages to enrage the driver, thus beginning an episode of road rage that escalates beyond Mann's worst nightmares.
Brilliantly, the psychotic truck driver is never fully shown, thus making it seem like it's the truck itself that's in deadly pursuit of Mann. The film was based on a short story by the legendary sci-fi author and screenwriter Richard Matheson who has penned countless classic novels, short stories and screenplays, including the original 'I Am Legend', and one of the best Twilight Zone episodes ever, 'Nightmare at 20,000 Feet' (a similar kind of 'single man versus relentless evil' story).
One of the original trucks used in the film survives to this day and is pictured here along with a similar Plymouth Valiant to the one driven by Mann in the film.
This is the stark German poster for the first release of the film there in 1973 and it features a mixture of artwork and manipulated photography. I'm unsure who's responsible for the art so please get in touch if you have an idea.
The original trailer is on YouTube.