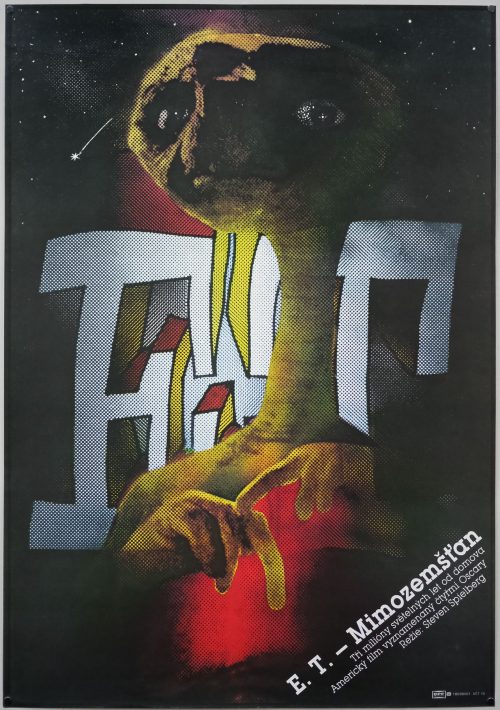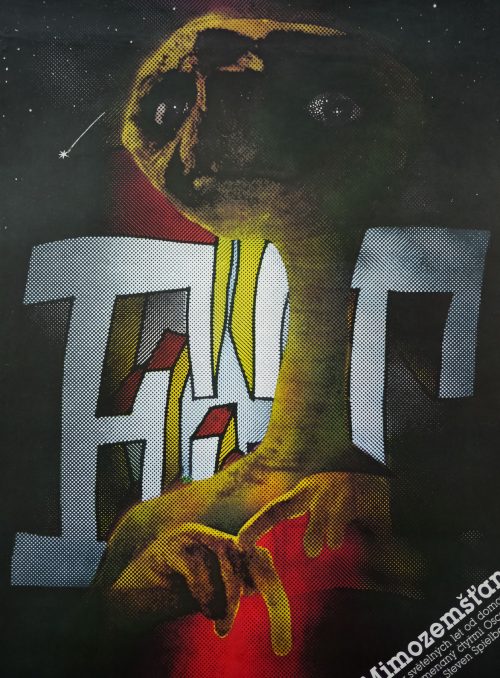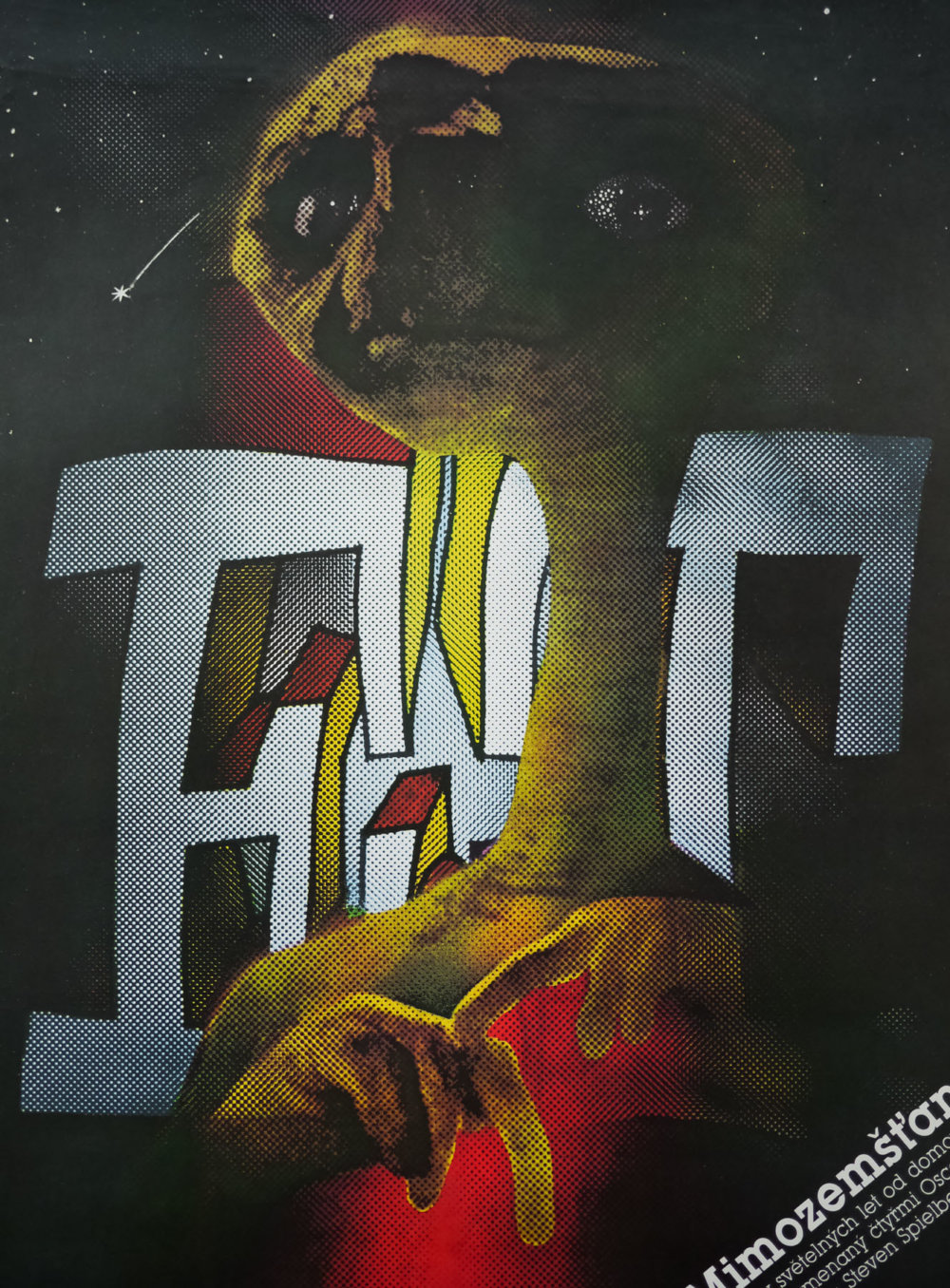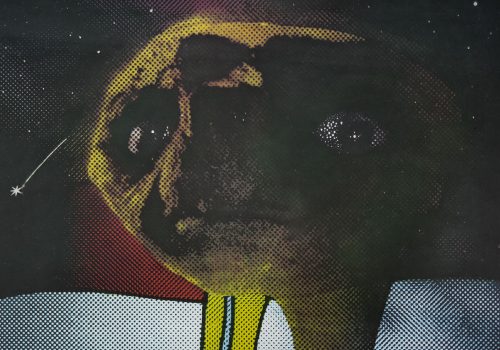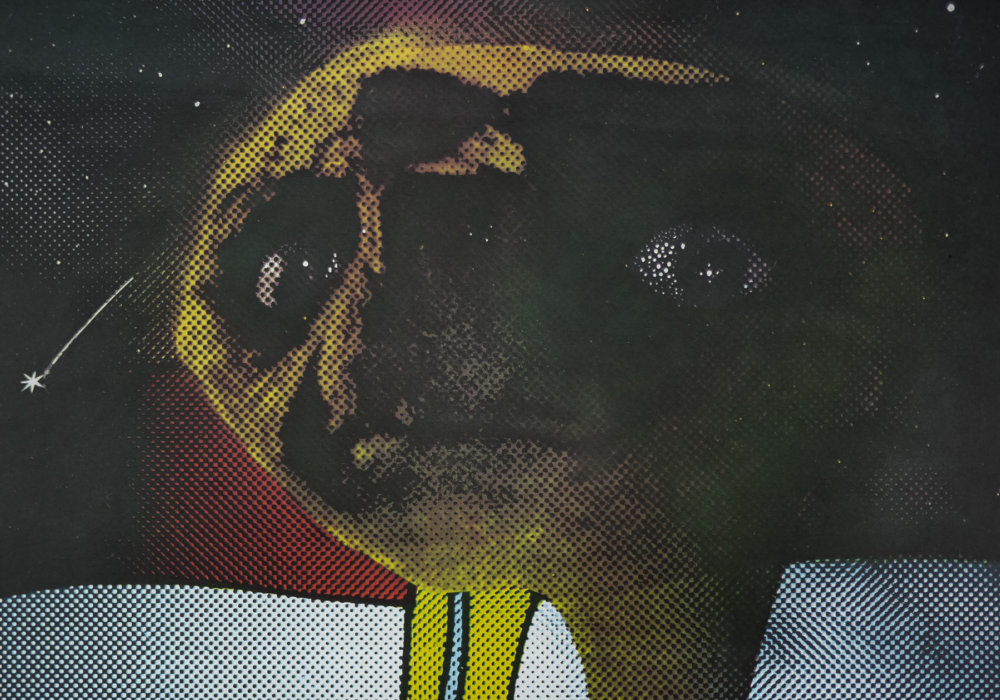 AKA

Night Skies (USA working title)
Year of Film
Director
Origin of Film
Type of Poster
Style of Poster

--
Origin of Poster
Year of Poster
Designer
Artist
Size (inches)

22 7/16" x 32"
SS or DS

SS
Tagline

--
This is the original Czechoslovakian poster for the first release (in 1984) of Steven Spielberg's sci-fi masterpiece, E.T. the Extra-Terrestrial. The story of a small alien who gets stranded on earth and meets a young boy called Elliot (Henry Thomas) touched the hearts of millions of movie-goers around the world. Within a year of its release it was crowned the highest-grossing film of all time, overtaking the previous leader, George Lucas' Star Wars (this record has since been bested by over forty films in the intervening years). 2012 saw E.T. celebrate its 30th anniversary and having watched the blu-ray release recently there's no question that it has stood the test of time well.
This poster is one of only a few from the worldwide marketing campaign to feature a full depiction of E.T. and this was likely okayed because it's release in Czechoslovakia came two years after most other territories and revealing the alien would have been less of an issue.
This poster features a design by the celebrated Czech artist Zdenek Ziegler. Born in Prague in 1932, Ziegler studied at the Czech Technical University and graduated in 1961. He went on to design over 200 film posters during a 26-year period from 1963 to 1989. The website Terry Posters has a page with a biography of Ziegler and a gallery of his work (with some of them being available to purchase). Since 1990 Ziegler has been a teacher at Academy of Arts in Prague.
Some of his most celebrated designs include a 1970 poster for Hitchock's Psycho and a great design for Truffaut's Jules et Jim. I also have his poster for the re-release of Sergio Leone's Once Upon a Time in the West in the collection, as well as a great poster he designed for Ridley Scott's Alien.