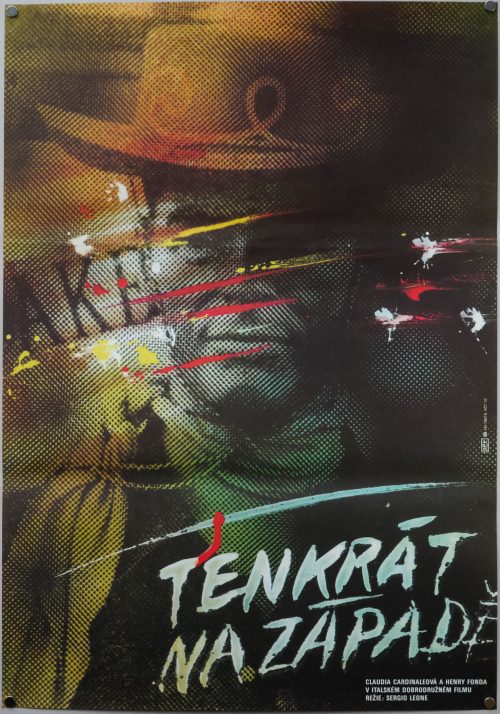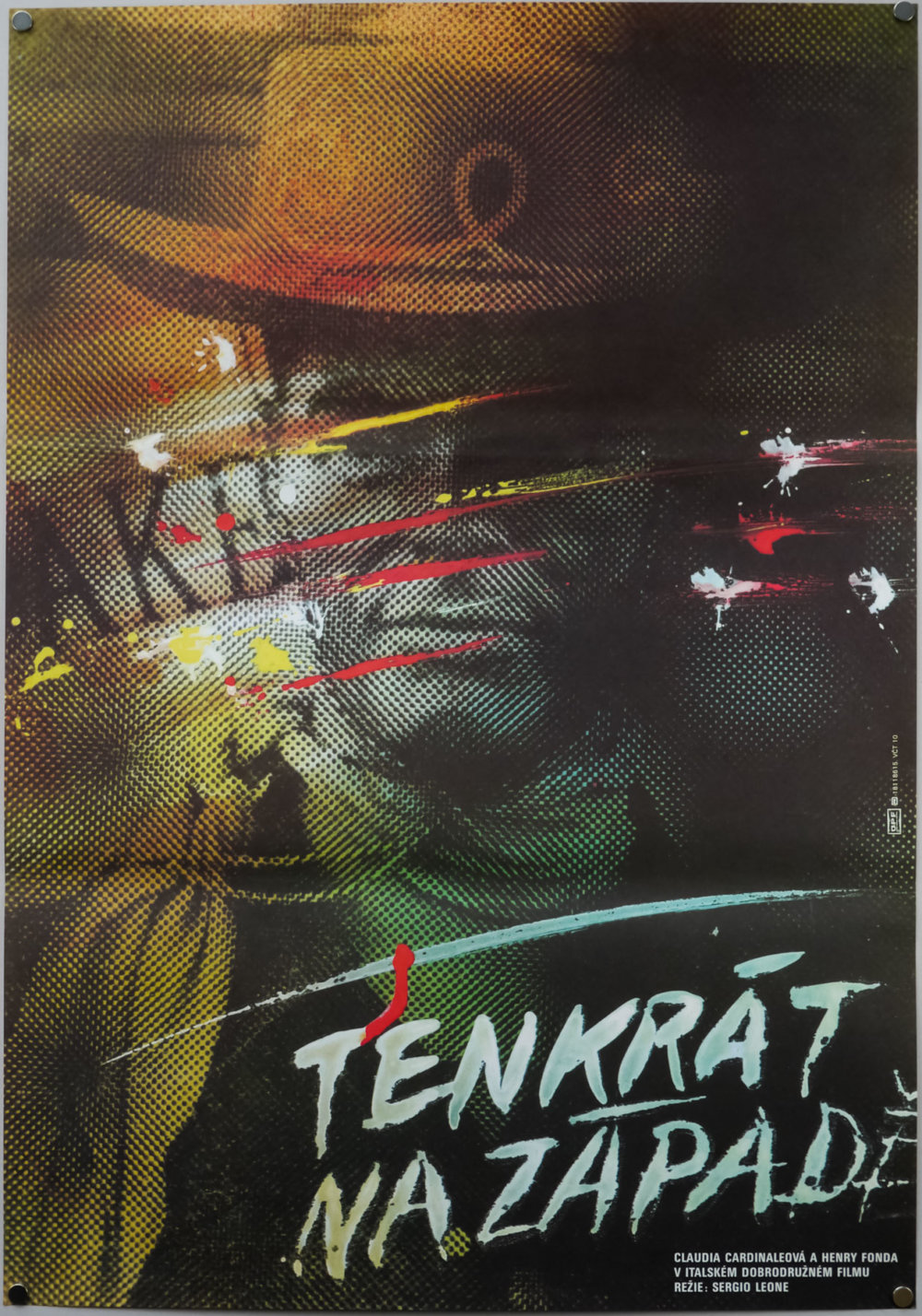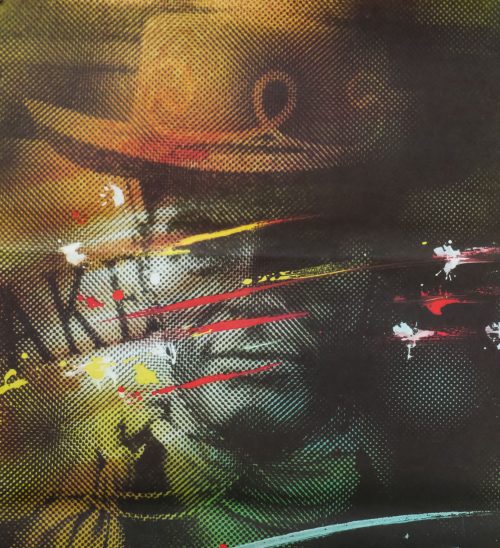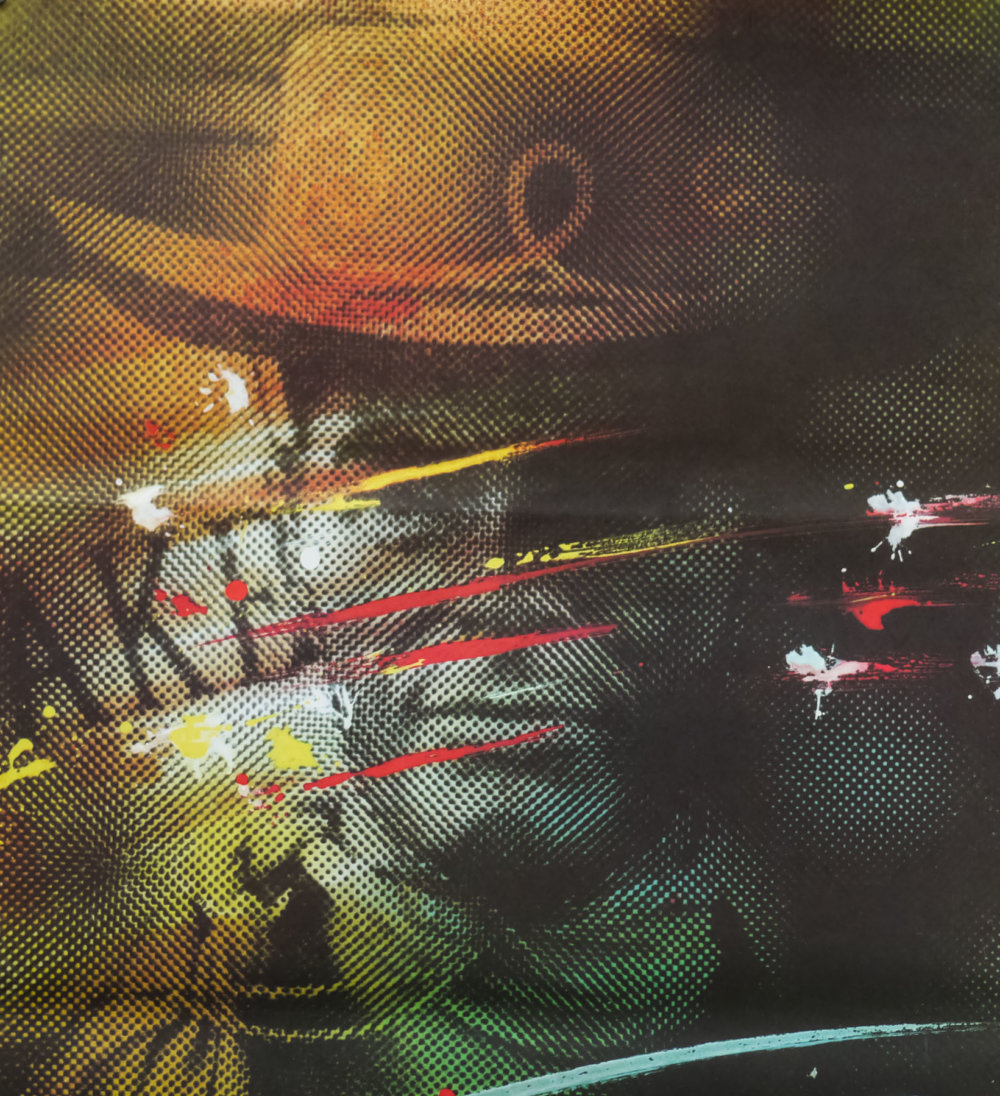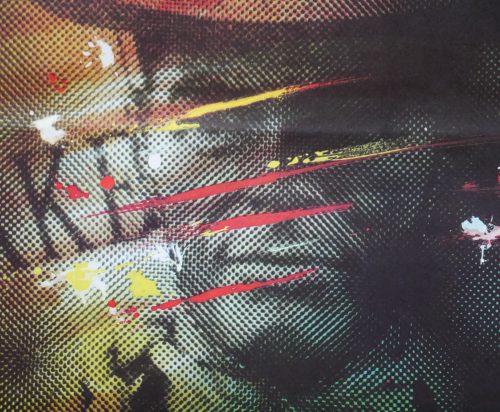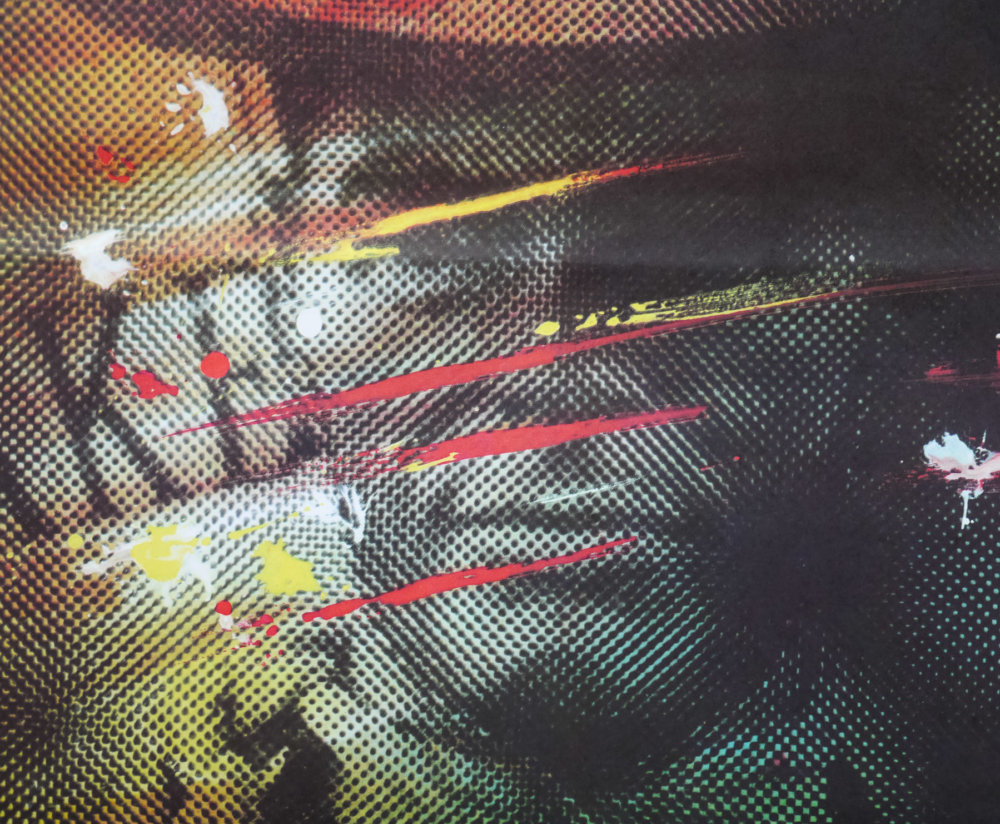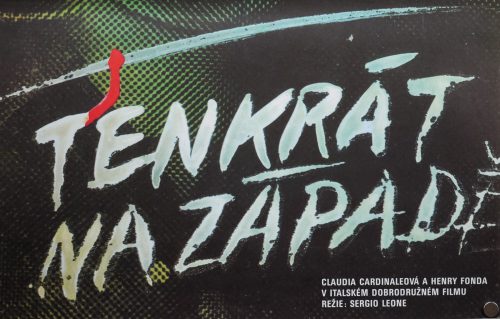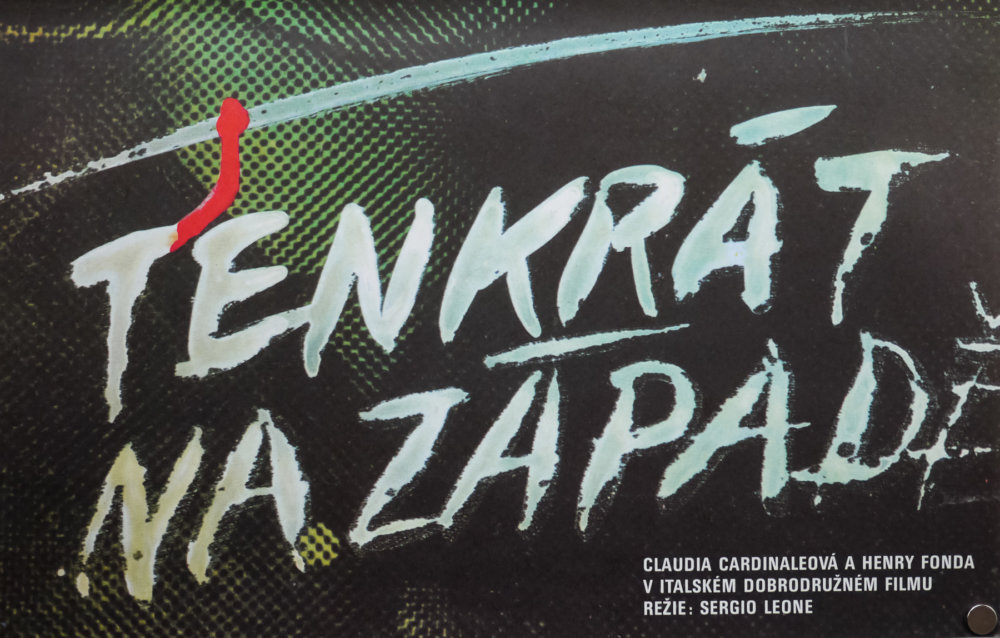 AKA

C'era una volta il West (Italy)
Year of Film
Director
Starring
Origin of Film
Type of Poster
Style of Poster

Re-release
Origin of Poster
Year of Poster
Designer
Artist
Size (inches)

22 8/16" x 32 1/16"
SS or DS

SS
Tagline

--
A striking design on this poster for the 1987 Czechoslovakian re-release of Sergio Leone's masterpiece Once Upon a Time in the West. The epic 1968 Western stars Charles Bronson as the mysterious Harmonica who arrives in a frontier town and is memorably attacked by a group of trench coat-wearing assassins. Meanwhile, the family of Jill McBain (the gorgeous Claudia Cardinale), who has arrived in the town looking for a fresh start, is brutally slaughtered by unknown perpetrators. The prime suspect Cheyenne (Jason Robards) befriends the widow and joins forces with Harmonica to go after Frank (Henry Fonda in an atypical role), the ruthless gang leader protecting the interests of a railroad company.
This re-release poster features a design by the celebrated Czech artist Zdenek Ziegler. Born in Prague in 1932, Ziegler studied at the Czech Technical University and graduated in 1961. He went on to design over 200 film posters during a 26-year period from 1963 to 1989. The website Terry Posters has a page with a biography of Ziegler and a gallery of his work (with some of them being available to purchase). Since 1990 Ziegler has been a teacher at Academy of Arts in Prague.
Some of his most celebrated designs include a 1970 poster for Hitchock's Psycho and a great design for Truffaut's Jules et Jim. His take on the poster for Ridley Scott's Alien is also very unique.