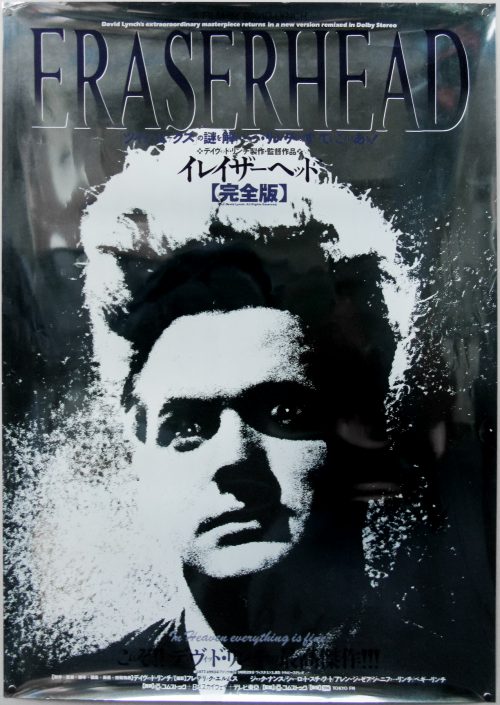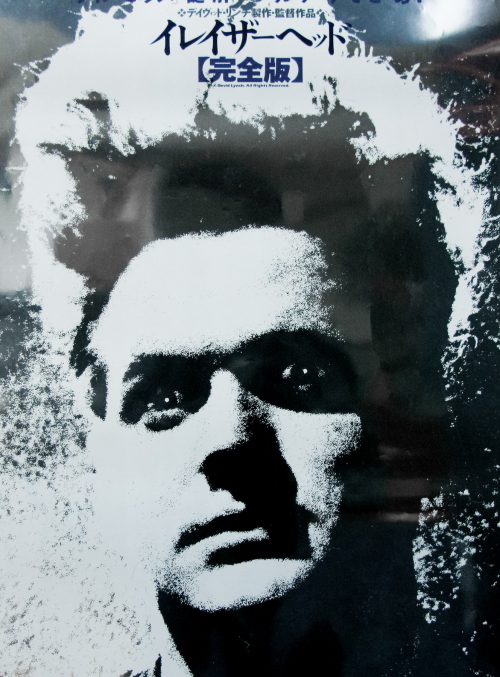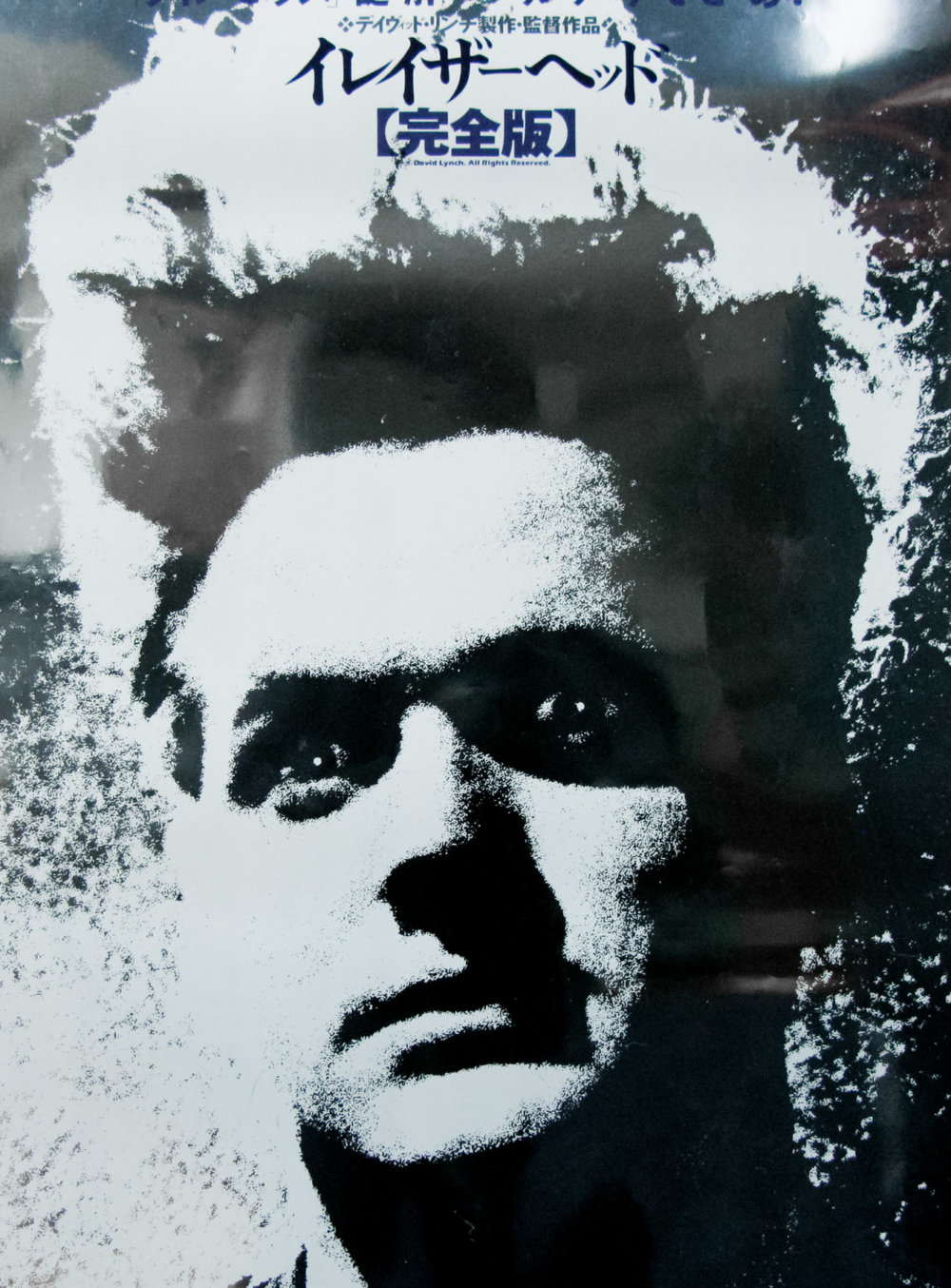 Title
AKA

Labyrinth Man (France - reissue title)
Year of Film
Director
Starring
Origin of Film
Type of Poster
Style of Poster

Mylar re-release
Origin of Poster
Year of Poster
Designer
Artist
Size (inches)

20 7/16" x 28 15/16"
SS or DS

SS
Tagline

In Heaven Everything Is Fine.
Legendary director David Lynch's brilliant, surreal nightmare Eraserhead celebrates its 35th anniversary in 2012 and its fair to say cinema has seen nothing else quite like it in the years since it was released. Lynch's first full-length feature was five years in the making and was begun whilst he worked at the American Film Institute school in Los Angeles. The initial grant of $10,000 given to the director quickly ran out and he was forced to spend the following years using money from odd jobs, as well as donations from friends and family to continue work on it.
Ben Barenholtz, the owner of Libra films saw the completed film at the Filmex Festival and, after declaring it was a 'film of the future', decided to help Lynch get the film into cinemas. The first screening took place at midnight on the 29th of September, 1977 and, like Jodorowsky's El Topo before it, Eraserhead became a staple of Midnight Movie shows in Los Angeles, New York and London.
This Japanese poster is from a 1993 re-release of the film and features the classic shot of Henry (Jack Nance) with his worried stare and great shock of hair. The poster was printed on mirrored mylar paper and is therefore very hard to photograph without capturing lots of reflections.
Having just watched the recent UK blu-ray release of the film, which was apparently supervised by Lynch, I can highly recommend picking up a copy of it as the film has never looked or, perhaps more importantly, sounded as good.
The original trailer is on YouTube.