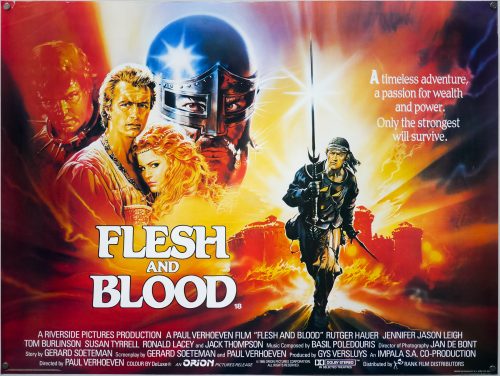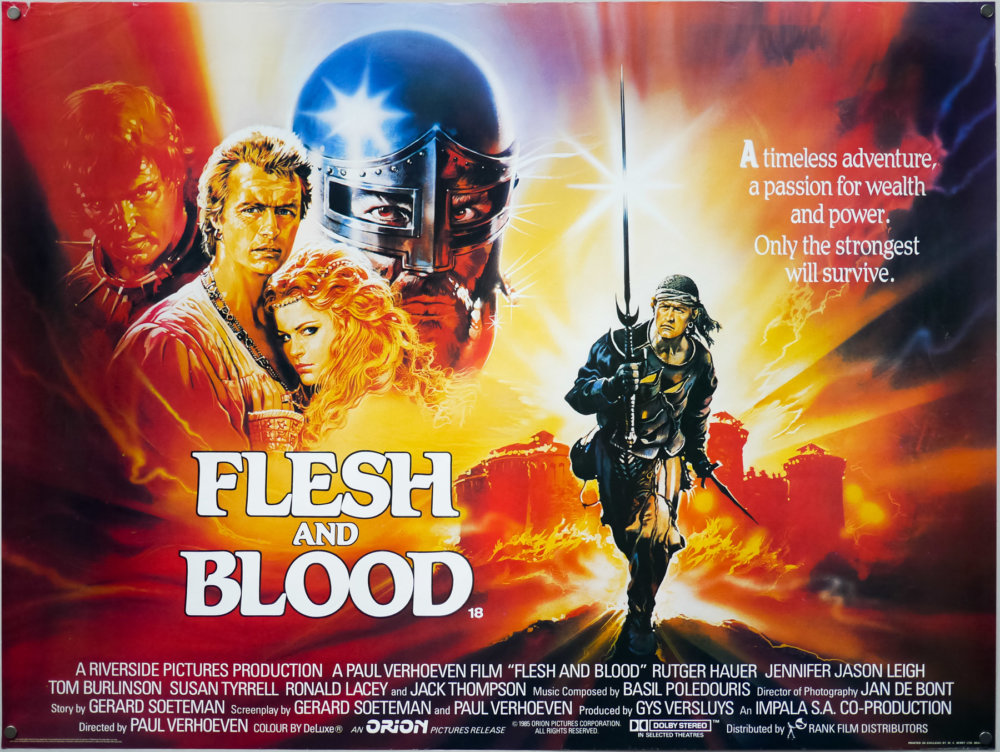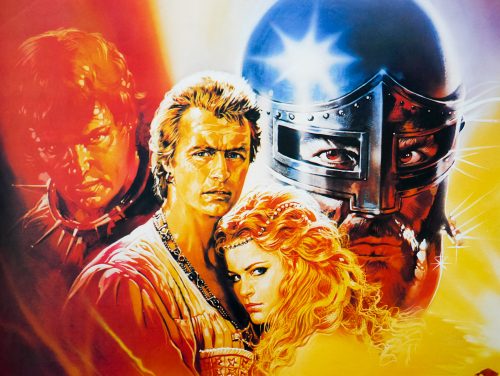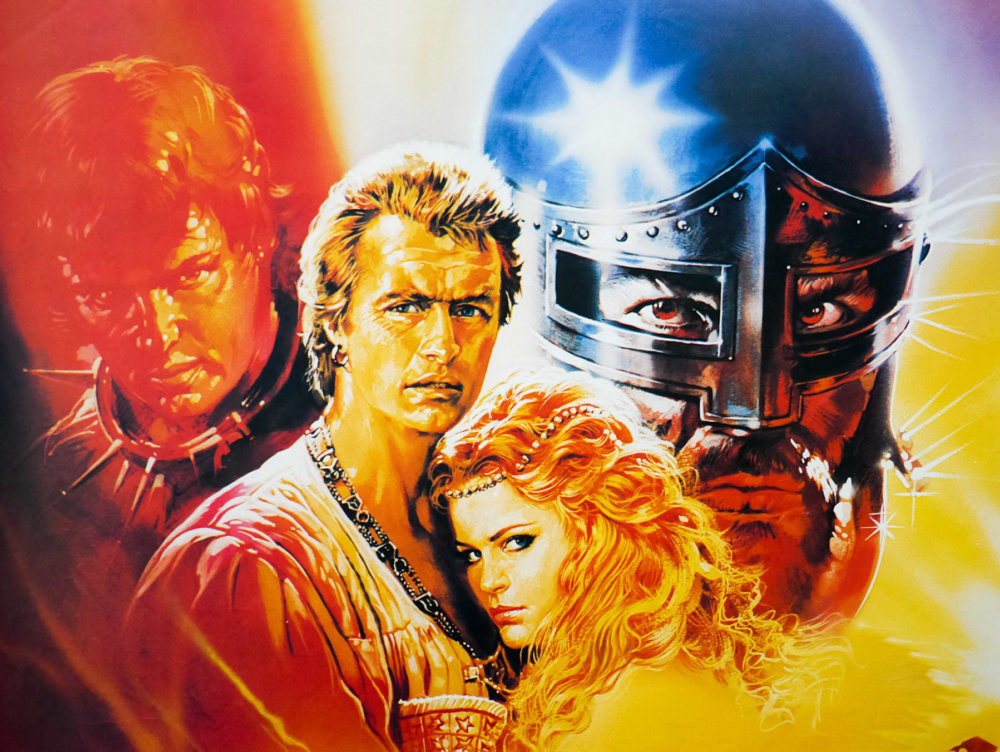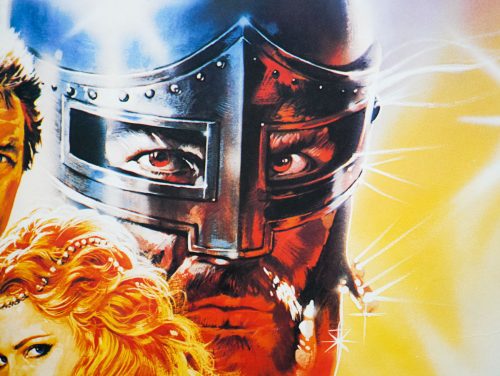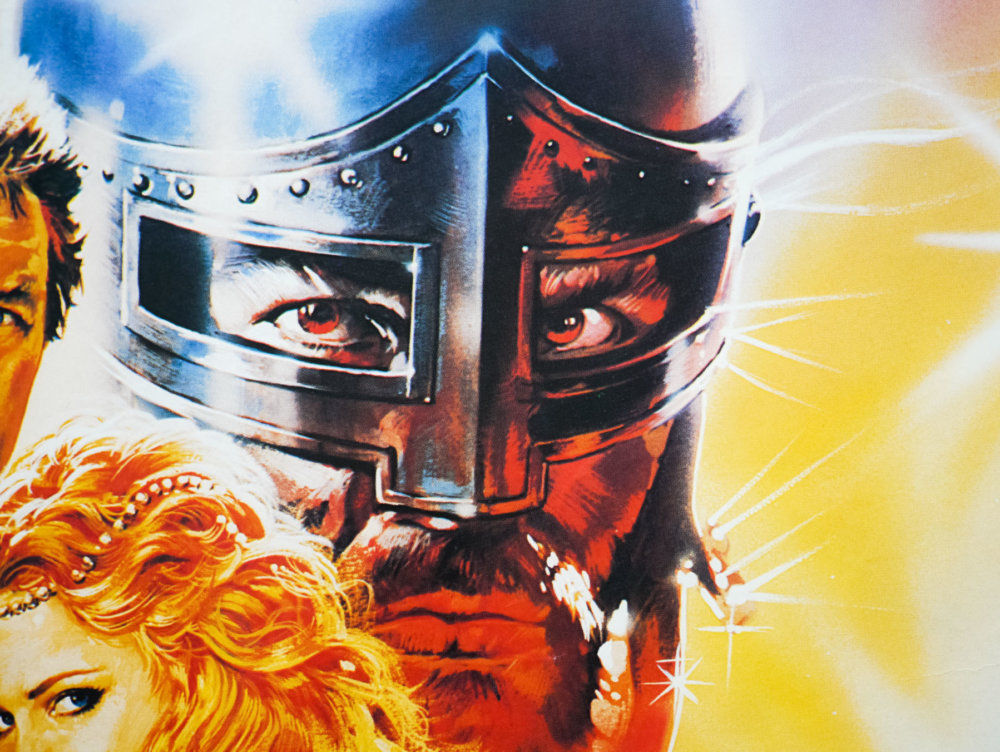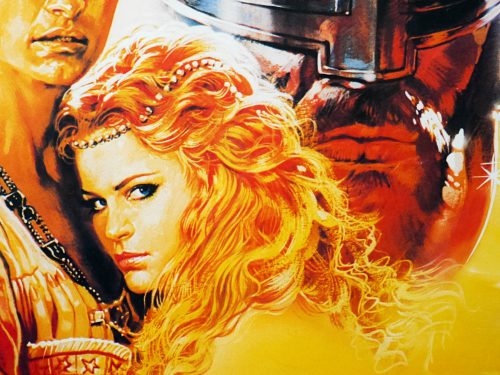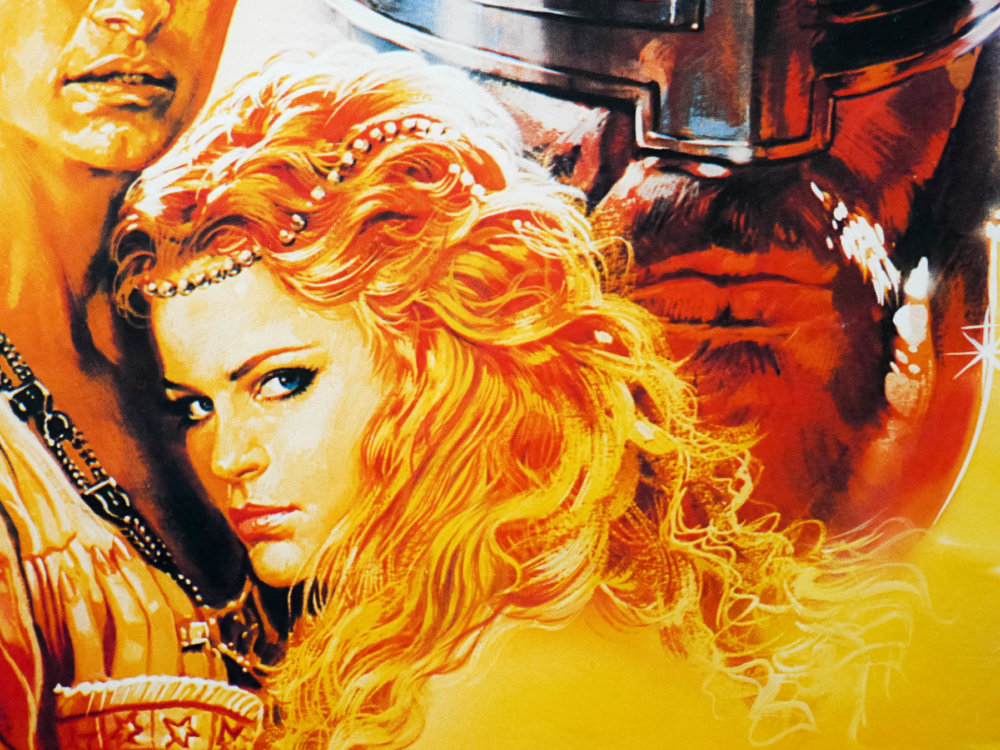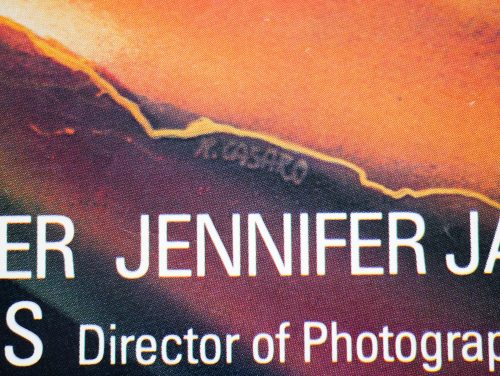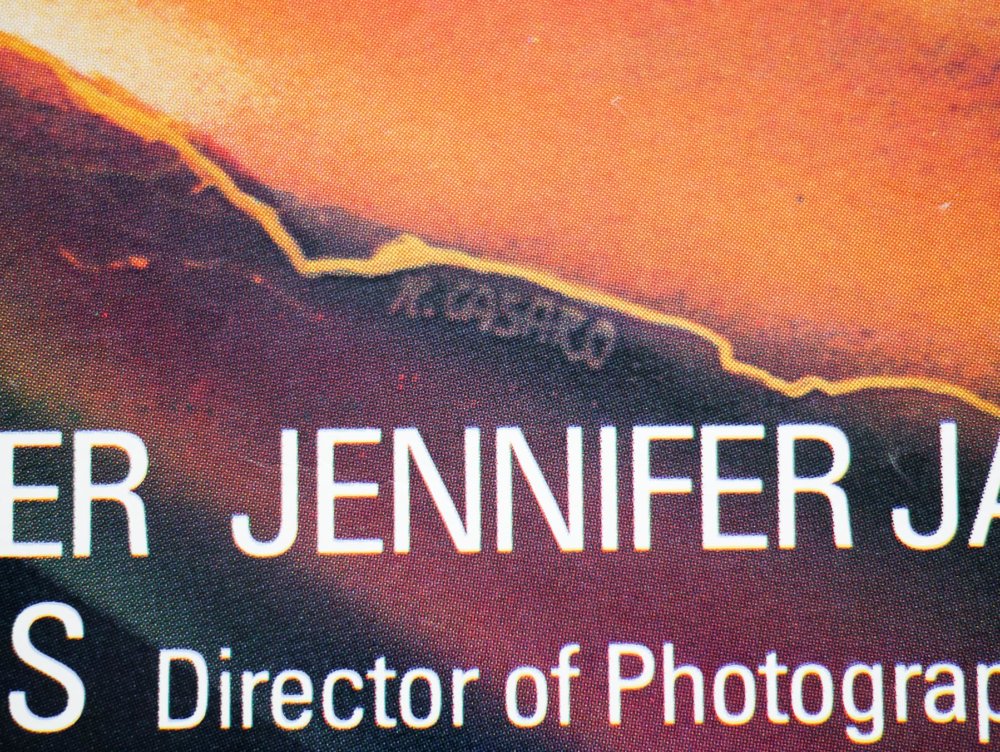 Title
AKA

Flesh+Blood (alt. spelling)
Year of Film
Director
Starring
Origin of Film
Type of Poster
Style of Poster

--
Origin of Poster
Year of Poster
Designer
Size (inches)

30 3/16" x 39 15/16"
SS or DS

SS
Tagline

A timeless adventure, a passion for wealth and power. Only the strongest will survive.
This is the British quad for the release of Dutch director Paul Verhoeven's first English language film, Flesh and Blood (sometimes referred to as Flesh+Blood). Verhoeven had been making films with subsidies from the Dutch government but things had been proving difficult due to the controversial subject matter of his stories so he decided to seek financial backing from a Hollywood studio. The now defunct Orion Pictures stumped up most of the budget for Flesh and Blood and had asked the director for a war film after seeing the celebrated Soldier of Orange. Verhoeven had nothing prepared in that genre so he worked hastily with a regular collaborator, the screenwriter Gerard Soeteman, to adapt some unused material from their TV series Floris, which was set during the Middle-Ages. Verhoeven would later rue the decision to allow Orion to insist on script changes that added a romantic interest to the story.
Set in Italy in 1501, the film features the Dutch actor Rutger Hauer, who had worked with Verhoeven several times before (including on Floris), as Martin, the leader of a band of mercenaries who are asked to help Lord Arnolfini (Fernando Hilbeck) retake his city that was captured whilst he was away. After successfully storming and recapturing it the mercenaries are initially told they can ransack the houses of the richest inhabitants of the city, but Arnolfini then changes his mind and orders his army to march the mercenaries from the city without the bounty that was agreed. The group vow to take their revenge and when Arnolfini's son Steven (Tom Burlinson) leaves the castle to meet Agnes (Jennifer Jason Leigh), a noblewoman who has been betrothed to him, the mercenaries strike. After attacking the caravan and badly wounding Arnolfini, they kidnap Agnes and ride away with her. Eventually they end up at a castle where they hole-up and attempt to see off any attempts to rescue Agnes, who is seemingly falling in love with Martin.
Although it features moments of humour, Verhoeven's intention was to show that the Middle-Ages weren't as glamorous and pleasant as had been depicted in previous films, so he doesn't shy away from casual violence, filth and degradation. Agnes in particular is subjected to a humiliating ordeal at the hands of the mercenaries, effectively ending up as their plaything later in the film. There's plenty of blood-letting too with some battle scenes that are not for the faint hearted. Apparently the production was beset with problems, including an uncooperative international crew who were often drunk or under the influence of drugs, as well as a giant rift that opened up between Verhoeven and Hauer because the actor wanted to build a career as a heroic leading man, but the director wanted his character to be more ambiguous and at times unpleasant. The resulting film is definitely uneven and at times confusing, but is nevertheless engaging. Hauer in particular injects his scenes with plenty of wild energy and Jennifer Jason Leigh is memorable as the sensuous Agnes. Unfortunately Orion botched the American release and the film apparently flopped quickly. Verhoeven would later say he felt that he'd probably made the film too cynical and downbeat for audiences to take.
This artwork was adapted by an unknown British artist from an original piece of art by the Italian artist Renato Casaro, which was originally painted for the German poster. Notable changes include the position of the characters, which widened for this quad, plus the smaller figure of Hauer is also markedly different. One of my favourite artists, Renato Casaro had a prolific movie poster output that lasted over 35 years. He began his career in 1953, aged 19, at the famous Studio Favalli in Rome and would go on to design and paint posters for many of the biggest directors in the world. His skill at accurately portraying actors and his brilliant use of colour and composition saw him much in demand from studios and actors alike. His artwork has featured on posters used in multiple countries, including Japan, Germany, USA as well as in his native Italy.
Check out the incredible amount of work on his official website here, which also features a biography of the artist. In March 2014 I published an exclusive interview with Renato and it can be read by clicking here. The other posters I've collected by Renato Casaro are here.