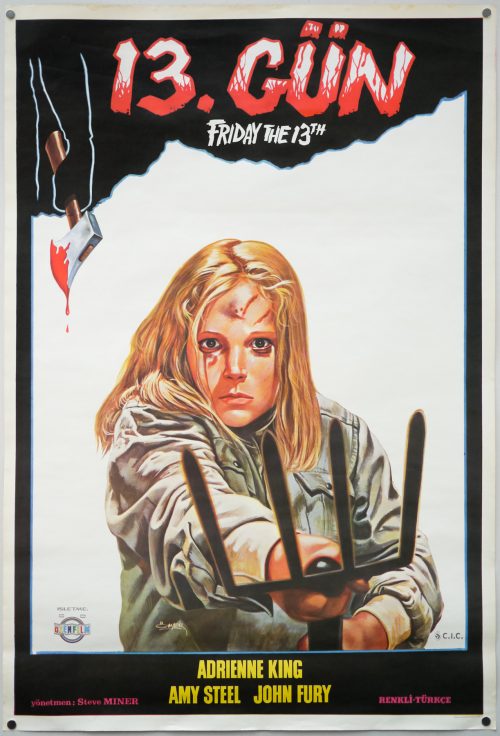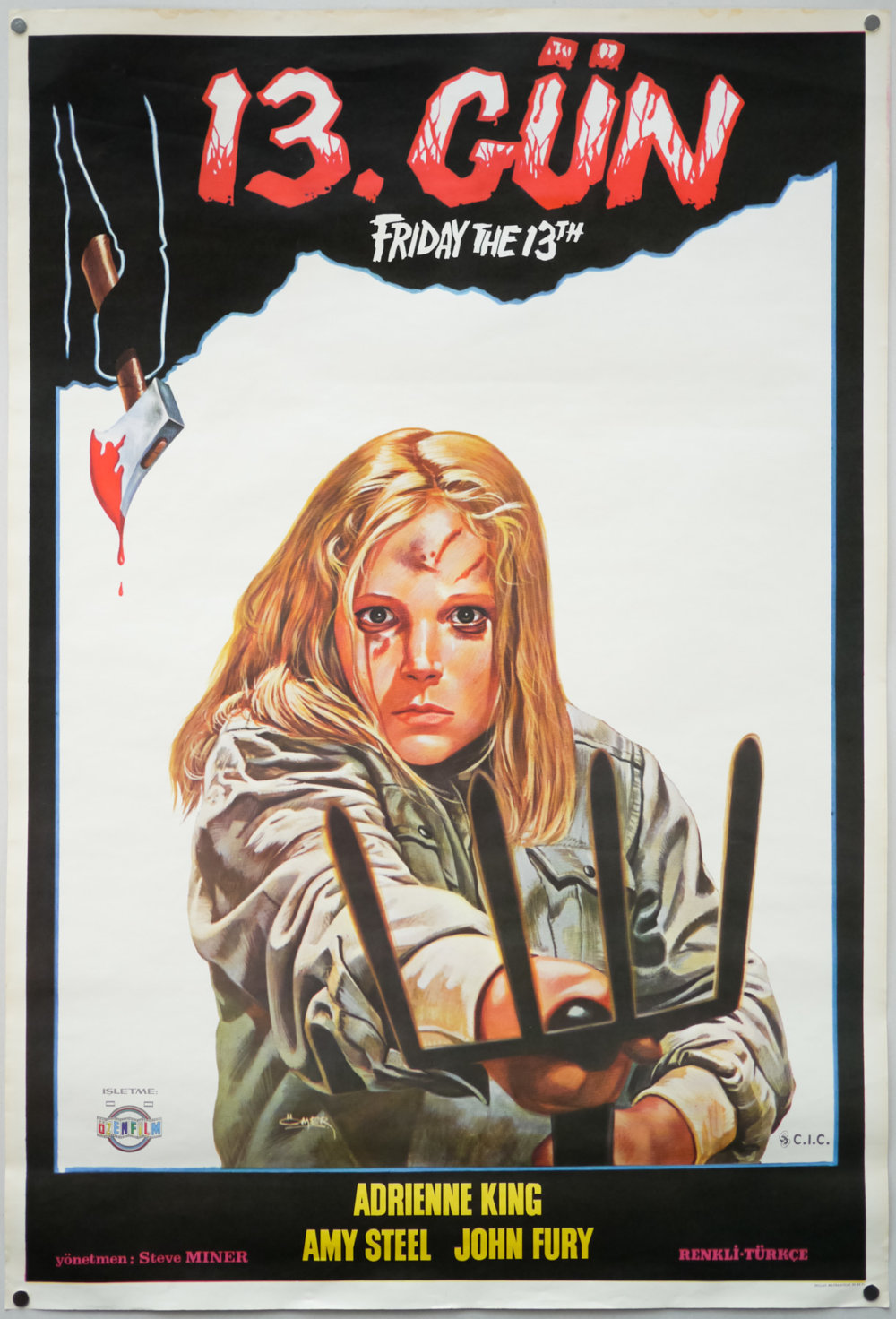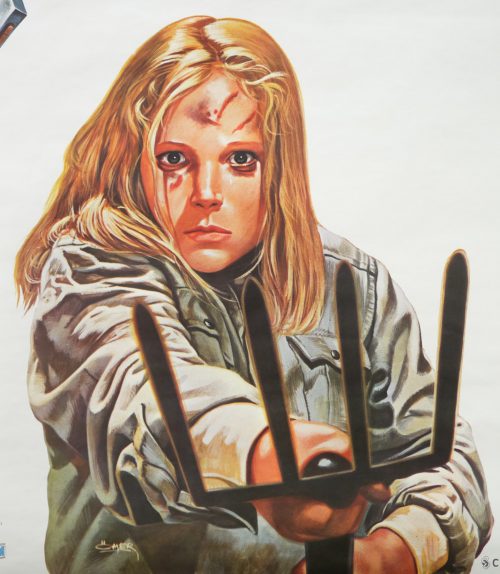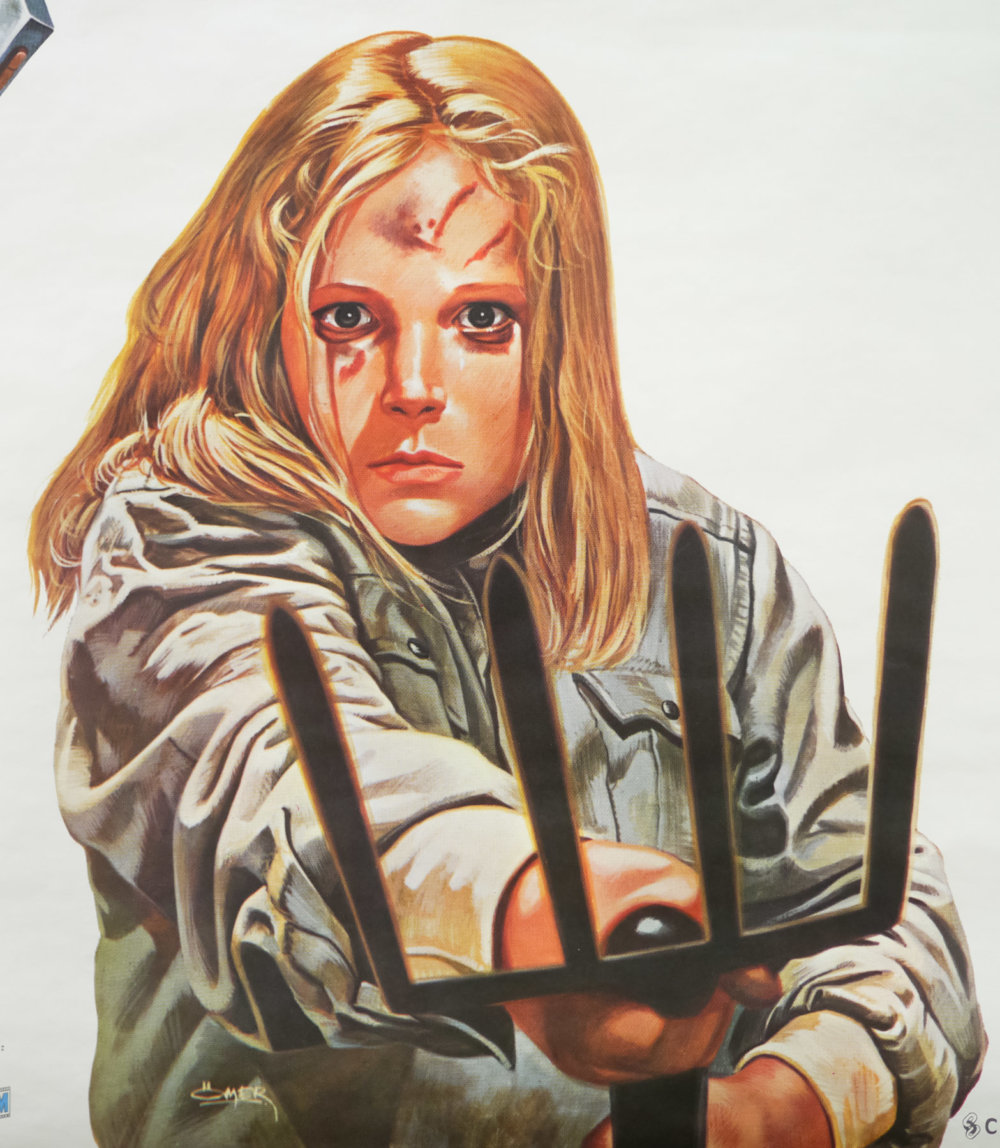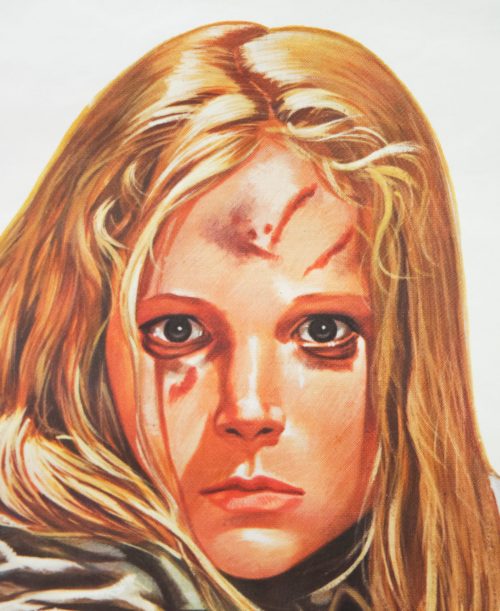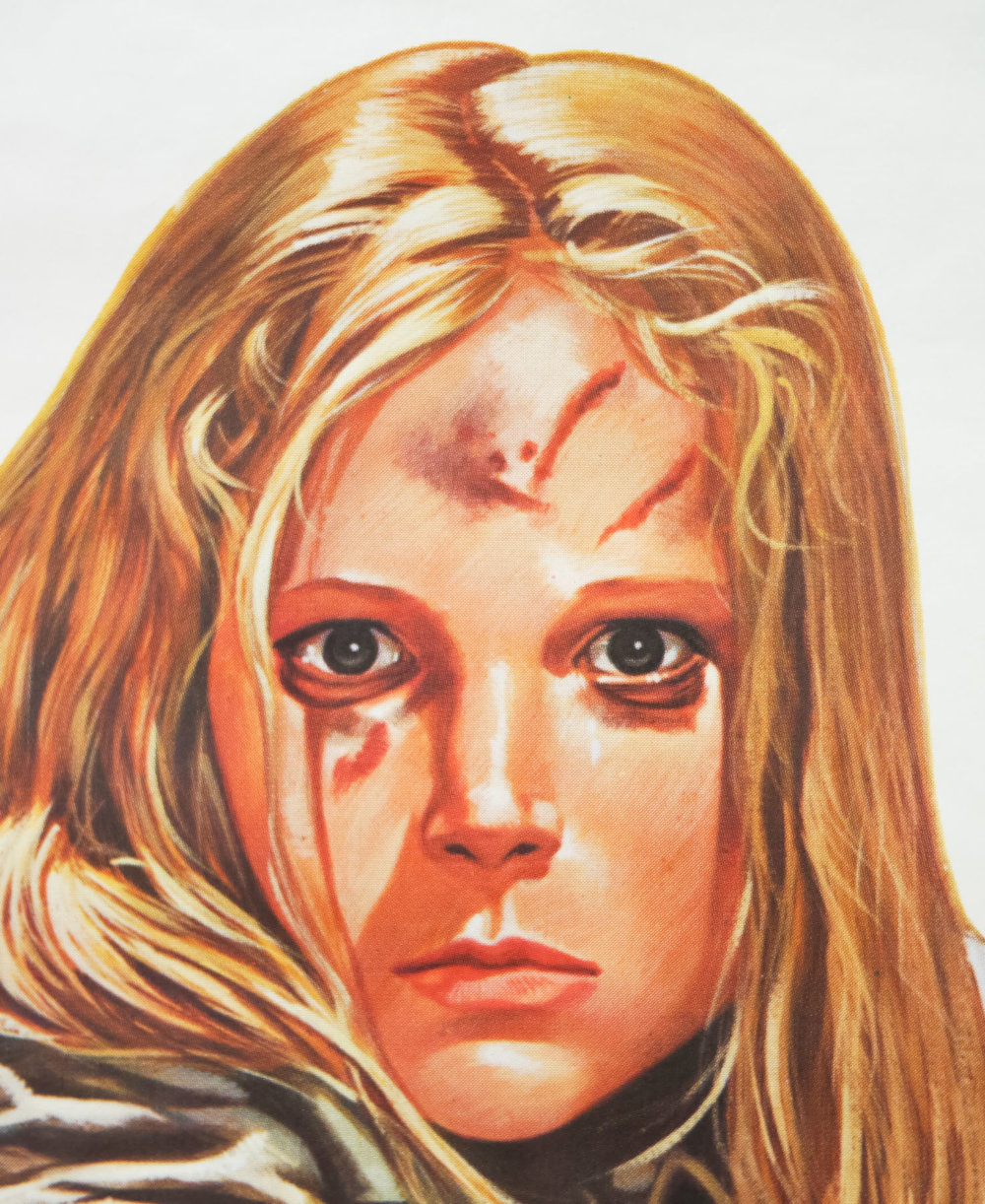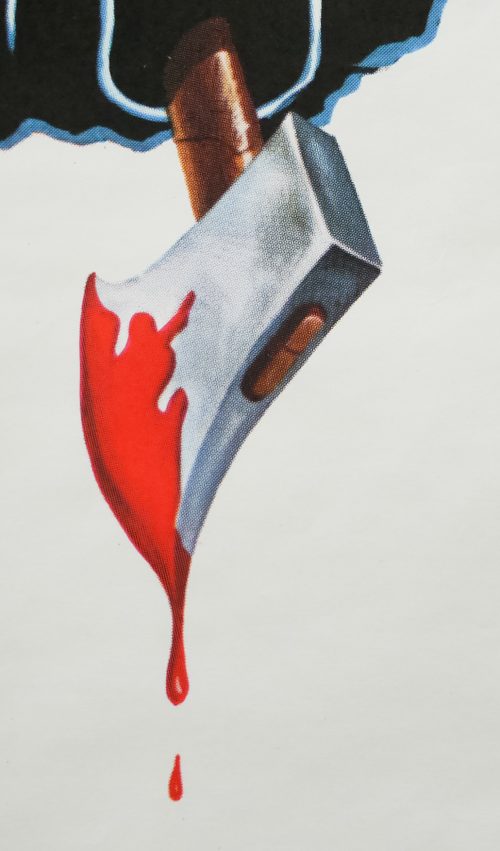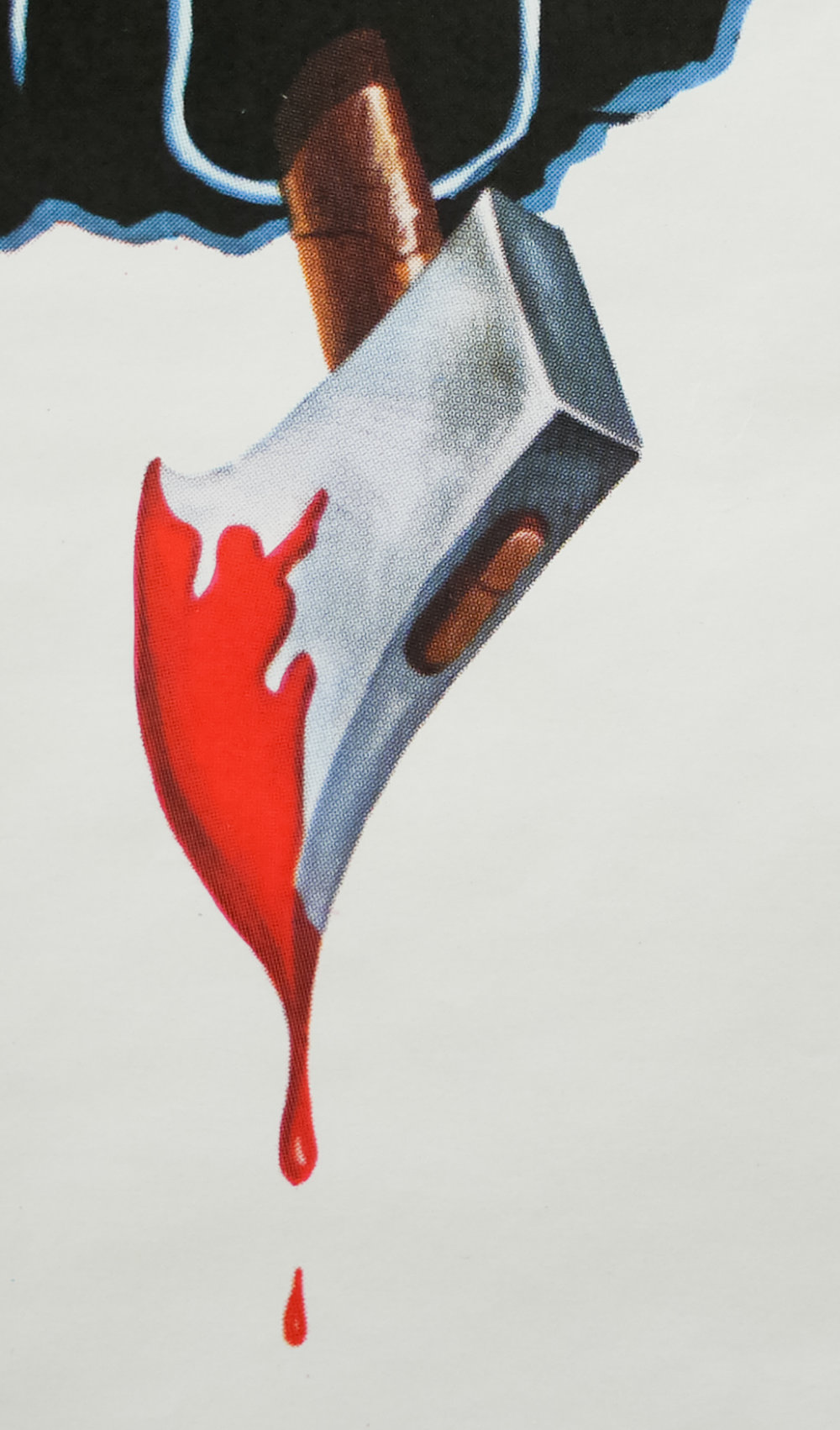 Title
AKA

L'assassino ti siede accanto [You're sitting next to the killer] (Italy)
Year of Film
Director
Starring
Origin of Film
Type of Poster
Style of Poster

--
Origin of Poster
Year of Poster
Designer
Artist
Size (inches)

27" x 39.5"
SS or DS

SS
Tagline

--
Following only a year after the release of the original film, Friday the 13th Part 2 stuck very close to the formula that had made the first film such a surprising box office hit. The film's original director and producer Sean S. Cunningham decided not to return for the sequel after disagreements with studio Paramount over the direction it should take. Despite the fact that the film's original killer had been decapitated at the end, the studio wanted to continue the same storyline, whereas Cunningham and others (including make-up maestro Tom Savini) had wanted to make the series more of an anthology with different unique storylines for each instalment. 
Steve Miner, an associate-producer on the original, was tapped to direct the sequel (he would also helm part 3) and the story was set in the same area as the first film with the action taking place at another camp on Crystal Lake along from where the original set of murders happened. The producers realised they could use the character of Jason Voorhees, the supposedly drowned son of the original killer Pamela Voorhees, as the antagonist and it's revealed that his body was never found.
As a new set of teenagers arrive at the summer camp ahead of the influx of kids, a killer stalks and murders them one by one, in much the same fashion as the original film. The film has a similar jump-scare ending to the first but it's fudged slightly as it's not clear whether it was another dream or not. The character of Jason was nevertheless established as the main bad guy and the series would continue successfully for the next 25-plus years. Part 2 was a victim of the original's success in that the MPAA were a lot more strict in terms of the gore content this time around and several scenes were cut or truncated to appease the sensors.
This poster features the signature of Ömer Muz, a prolific artist who worked on many painted film posters their release. I've been unable to find out much about him so if anyone has any details please get in touch.