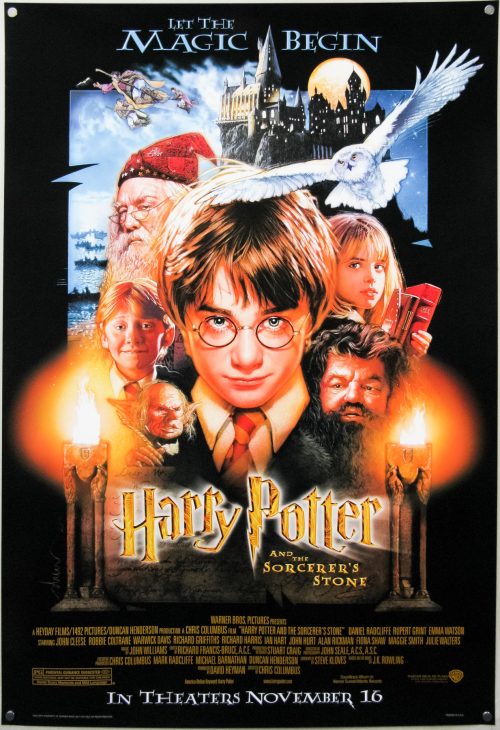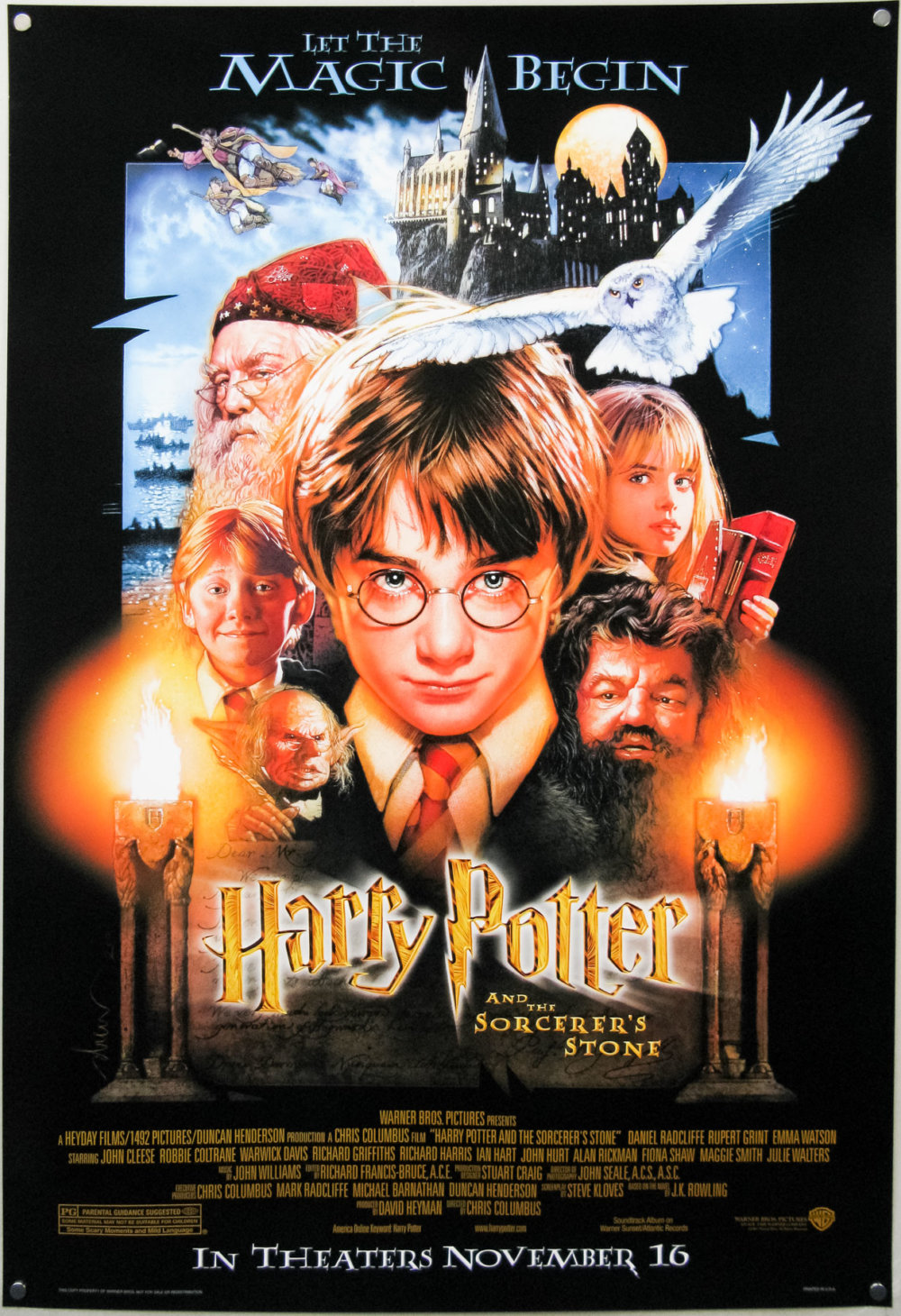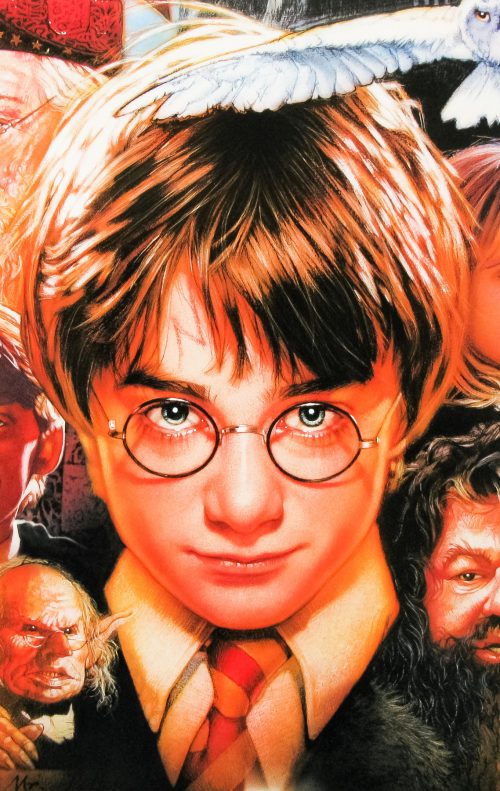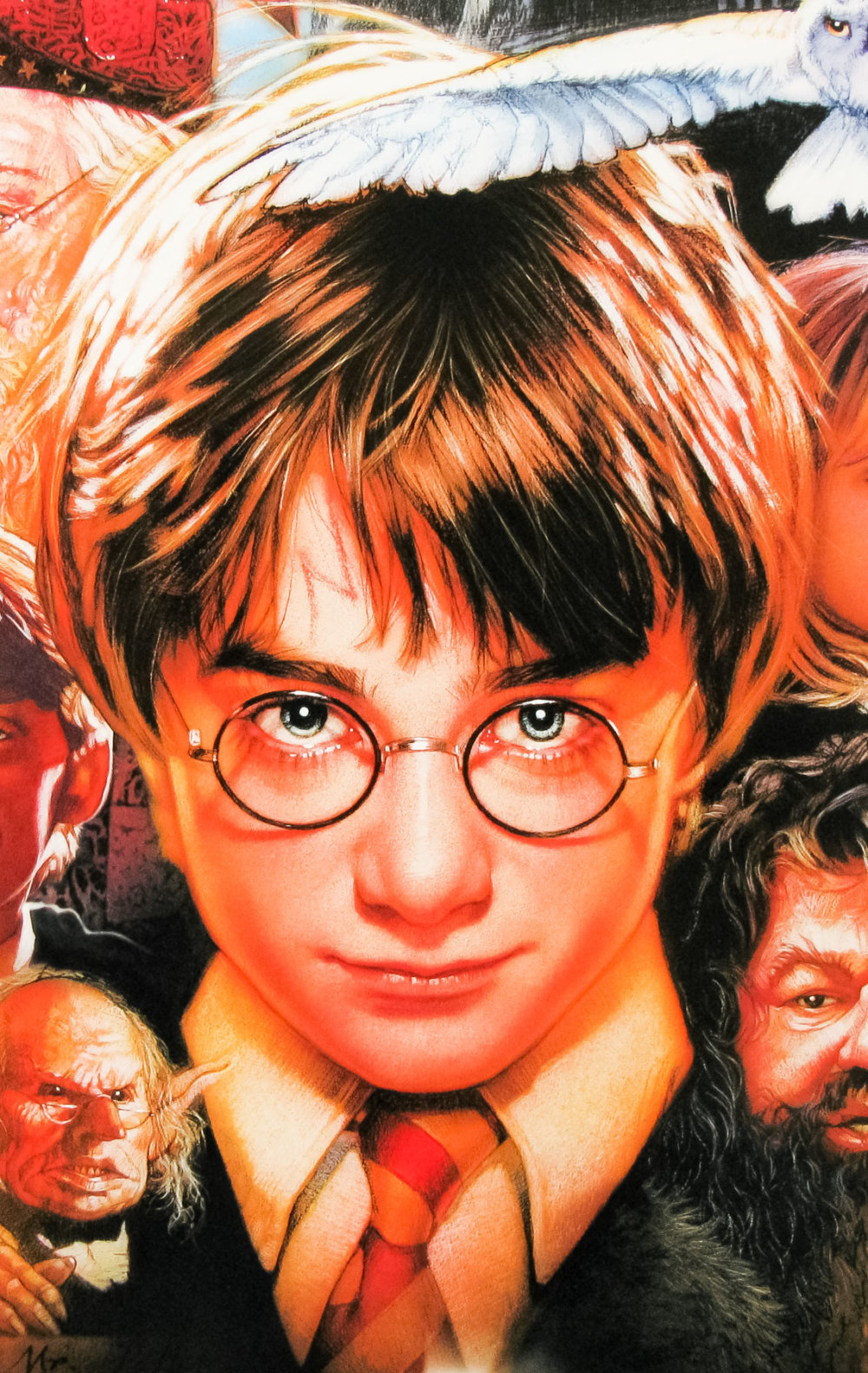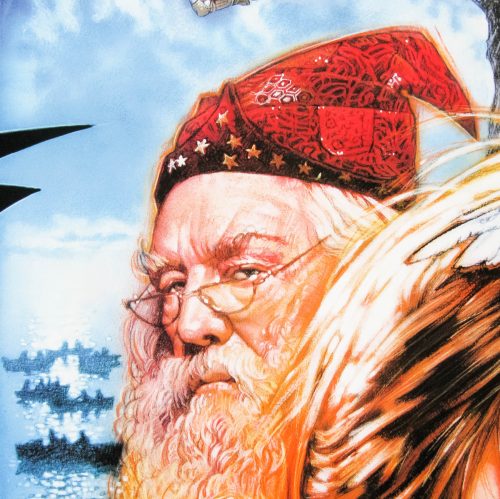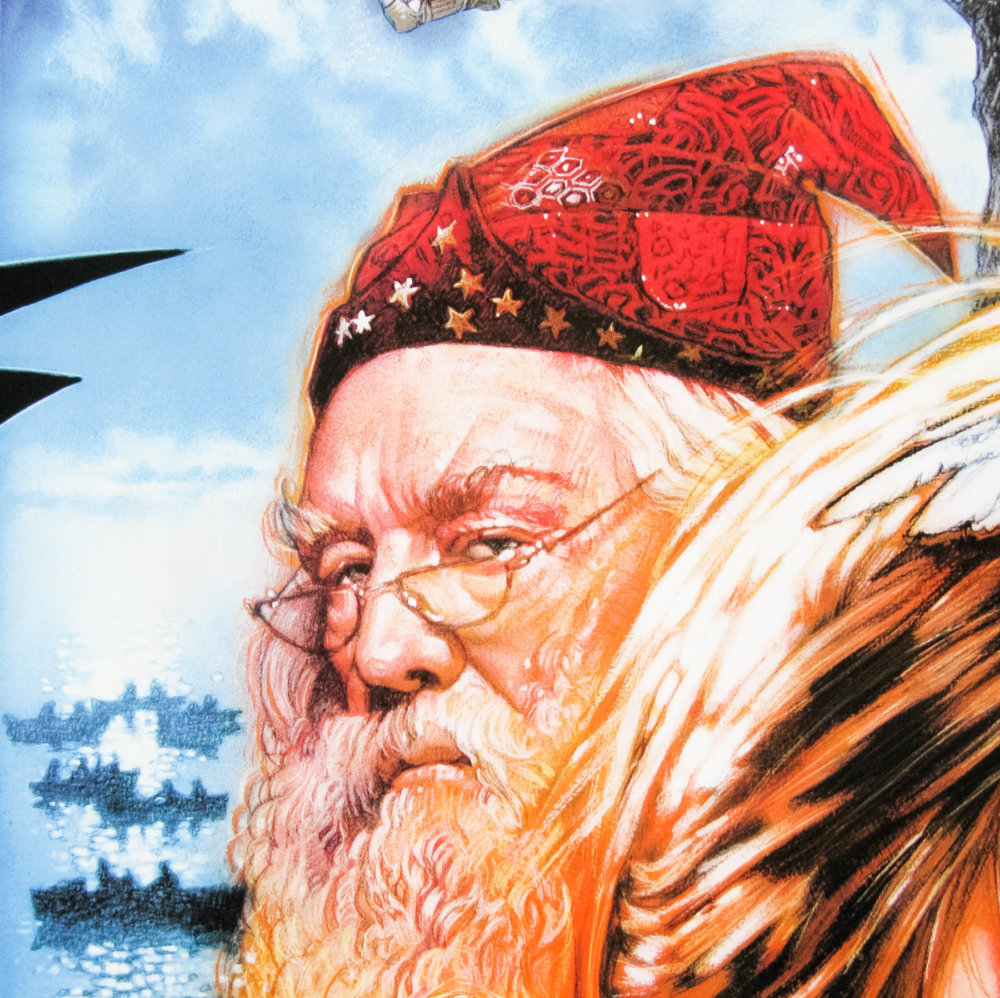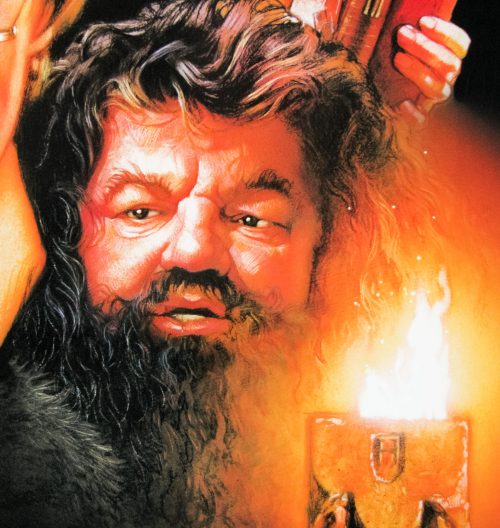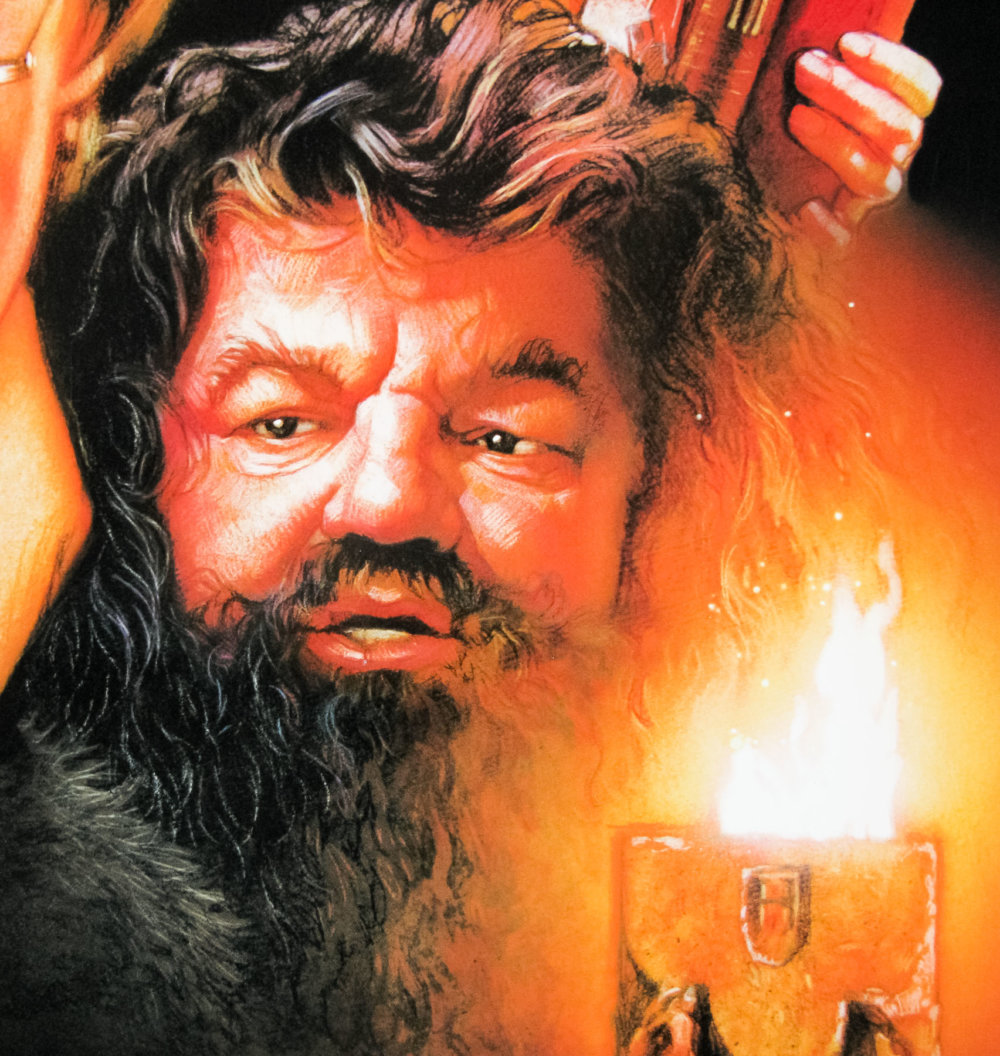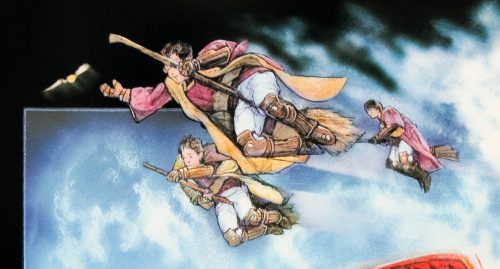 AKA

Harry Potter and the Philosopher's Stone (UK)
Year of Film
Director
Starring
Origin of Film
Type of Poster
Style of Poster

--
Origin of Poster
Year of Poster
Designer
Artist
Size (inches)

27 1/16" x 40"
SS or DS

DS
NSS #

--
Tagline

Let The Magic Begin.
After eight films and close to 150 posters (according to the IMPAwards), this poster for the first film in the Harry Potter franchise is the only one I'm happy to add to my collection, and features art by the incomparable Drew Struzan. Perhaps the most frustrating thing is that it was originally intended to be the first in a series of Struzan designs; Drew was told he'd be doing a poster for each of the subsequent films. This design is featured in his must-buy book 'The Art of Drew Struzan' and he talks about the plans:
Hearkening back to Back to the Future and Indiana Jones, they wanted a consistent technique and style they could perpetuate through a series of posters. I watched the movie on a monitor, got the stills – it was everywhere. I'd never read the books, but fans felt the movie poster captured the spirit, the mystery and sense of adventure.
We were going to be treated to a new Struzan poster for every film release, but this was not to be and the studio changed its plans:
Warner Bros. got a new head of worldwide advertising. And whenever you get a new guy, he wants to flush everything approved by the prior regime.
A hugely disappointing move since Drew was (and is) the perfect artist to capture the magic and fantasy of the Harry Potter films, yet the studio felt photographic images were the only way to sell the films to the public. Drew was as disappointed as the rest of us:
I had been preparing to live with Harry Potter for six movies; I was really getting into it. At the point they killed me, I couldn't let it go and went ahead and painted the finished version of the sequel for my own satisfaction. I had to complete it.
The Art of Drew Struzan features his design for the second film and it's another superb poster, as expected. We can only imagine what the rest of the posters would have looked like, if only the studio had stuck with their plans…
British film website The Shiznit has collected all of the posters together and rightly awarded best poster of the series to this one.