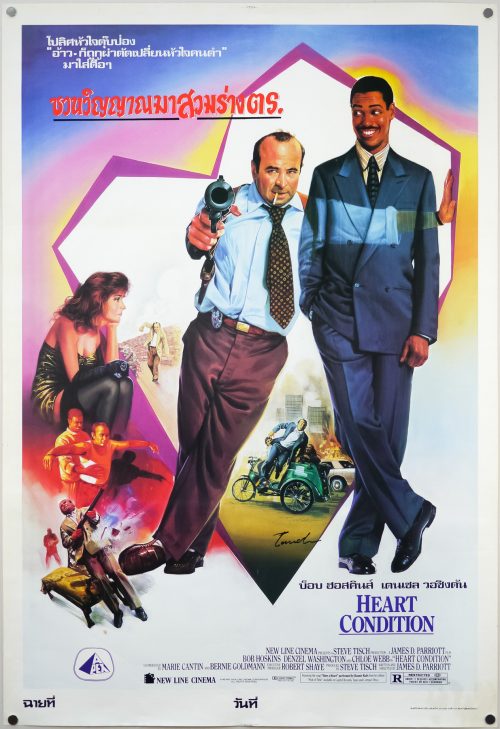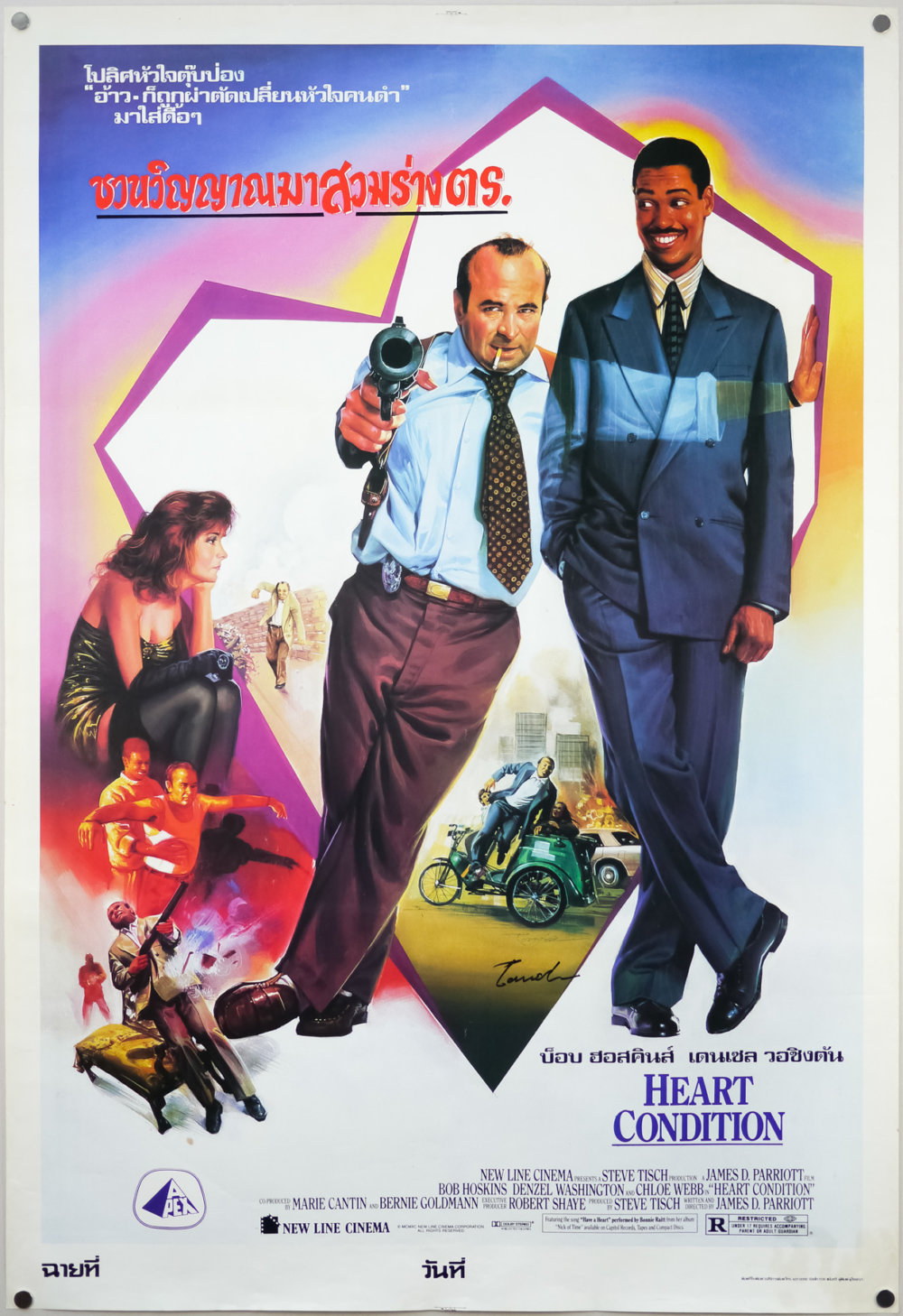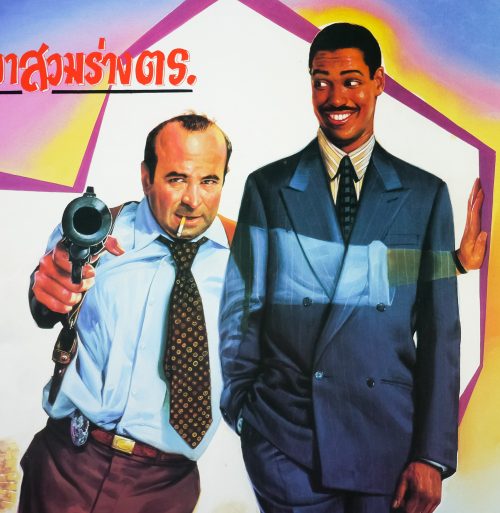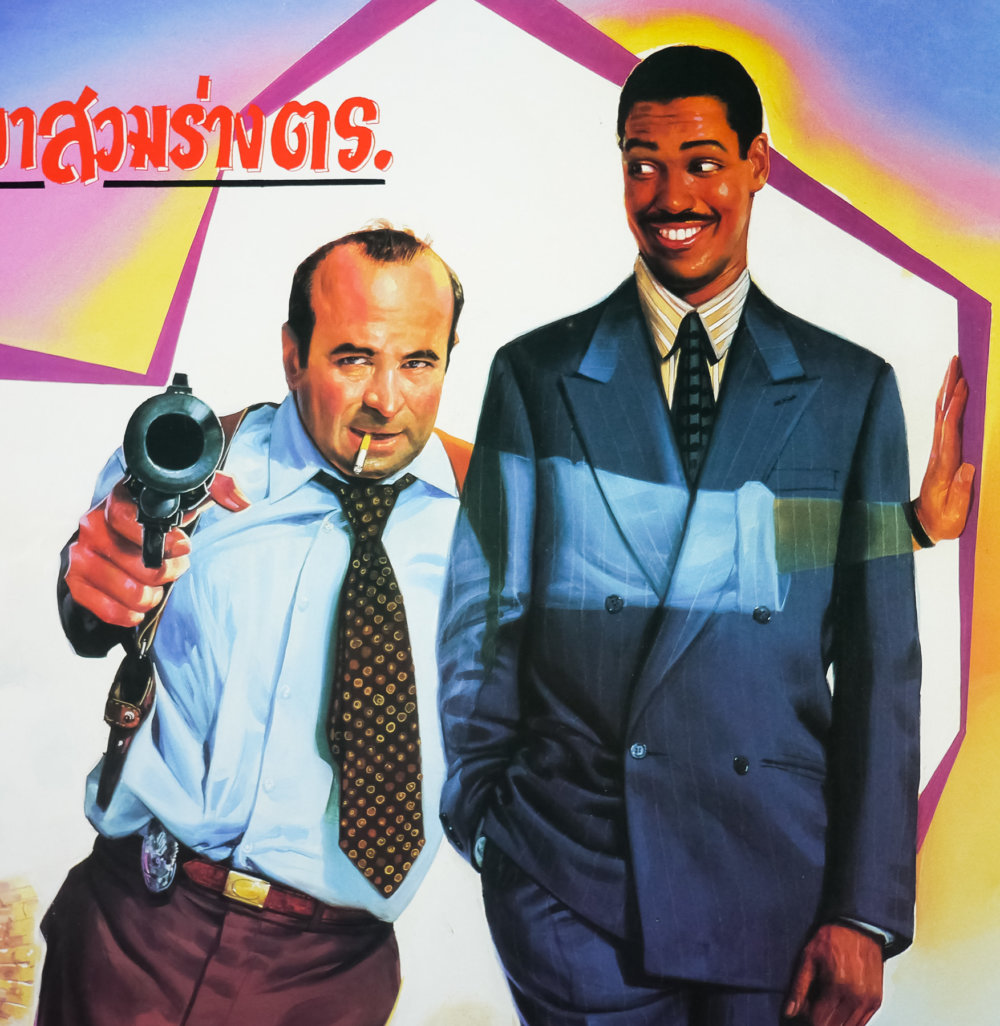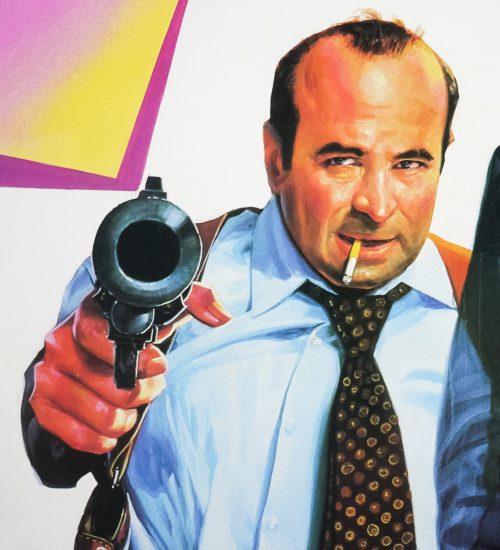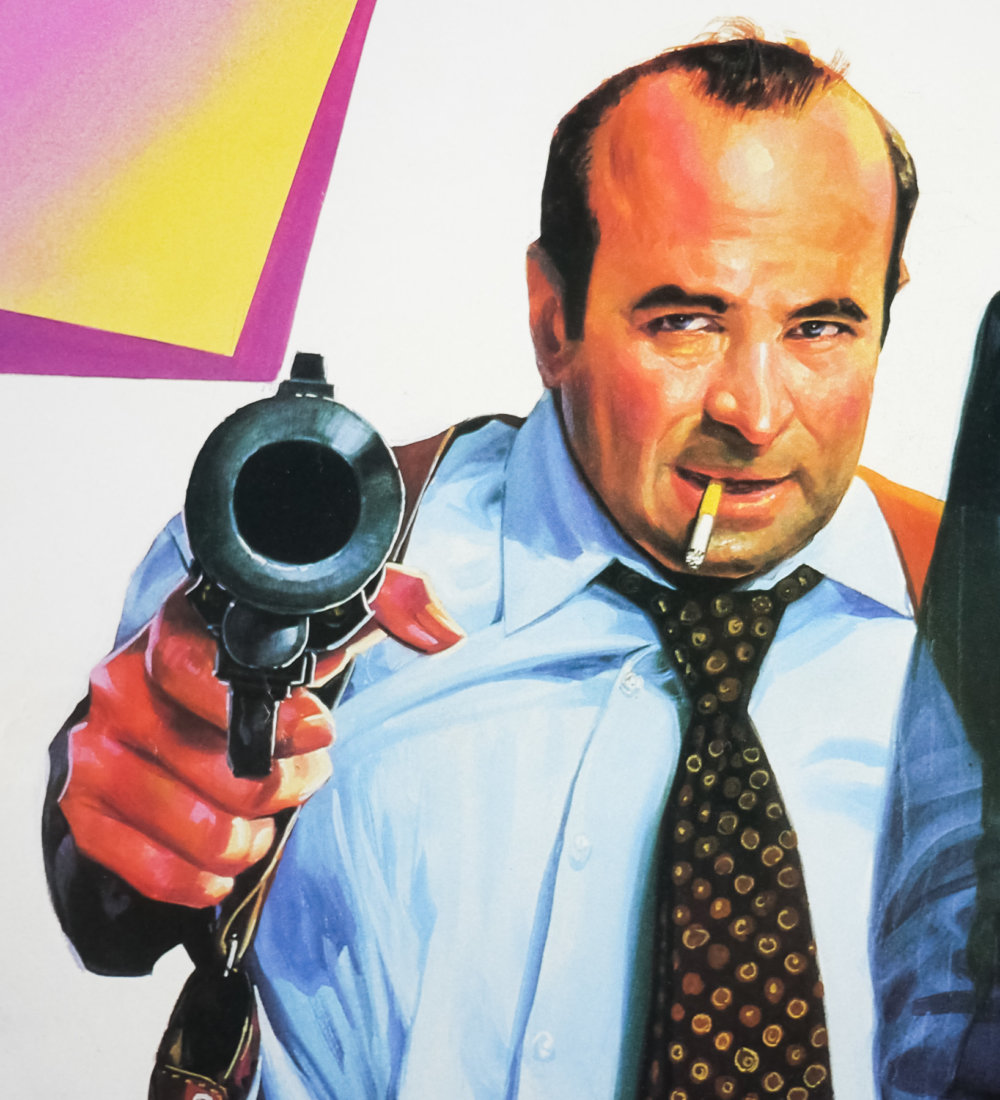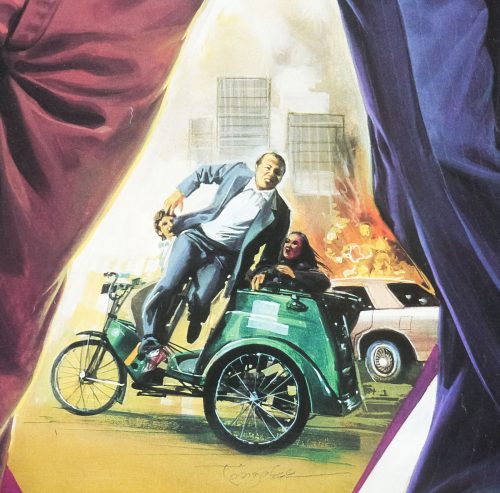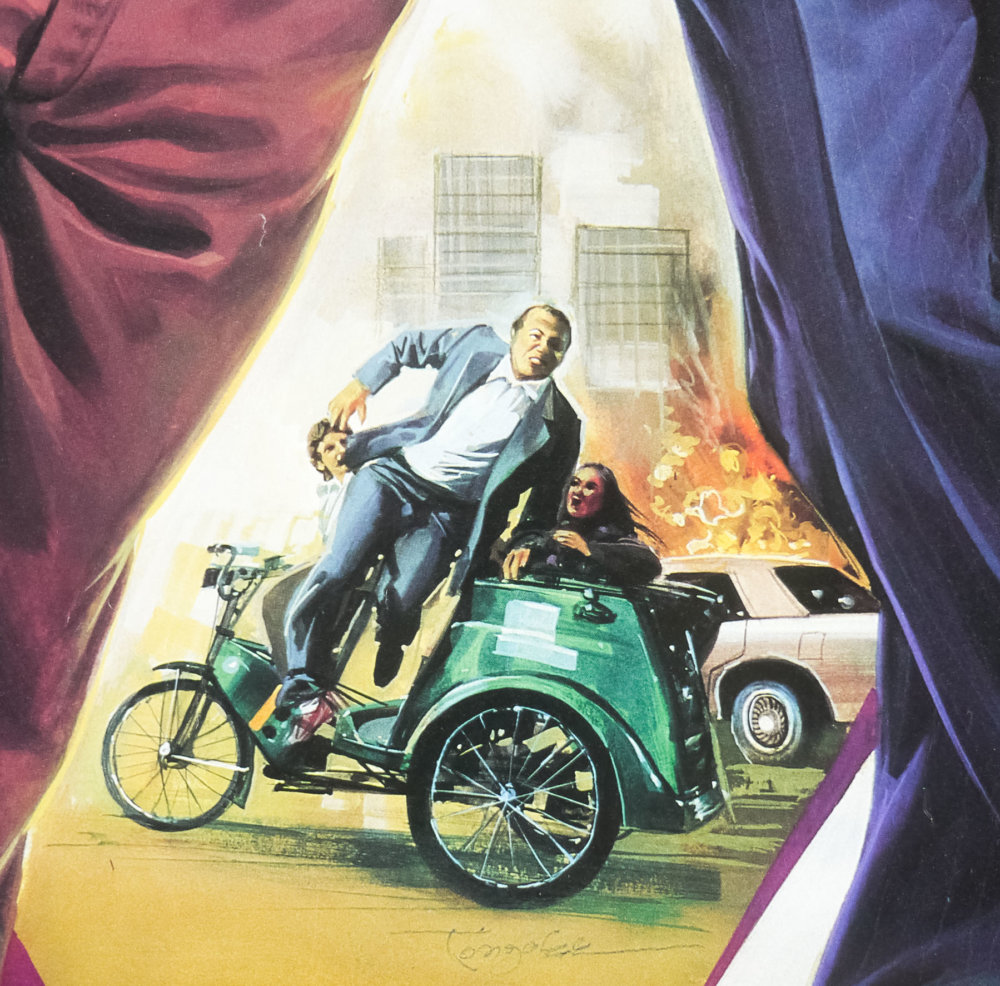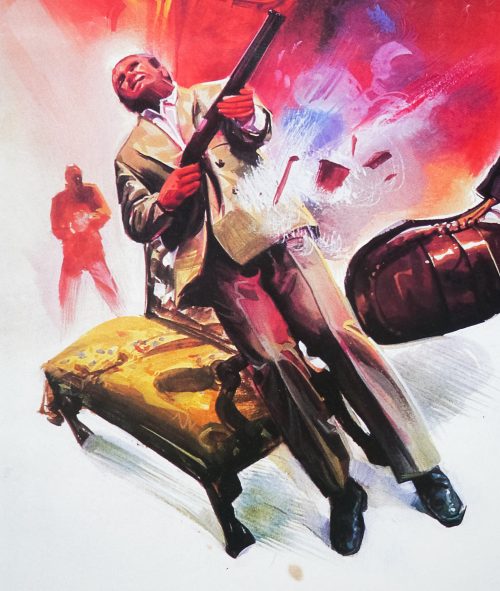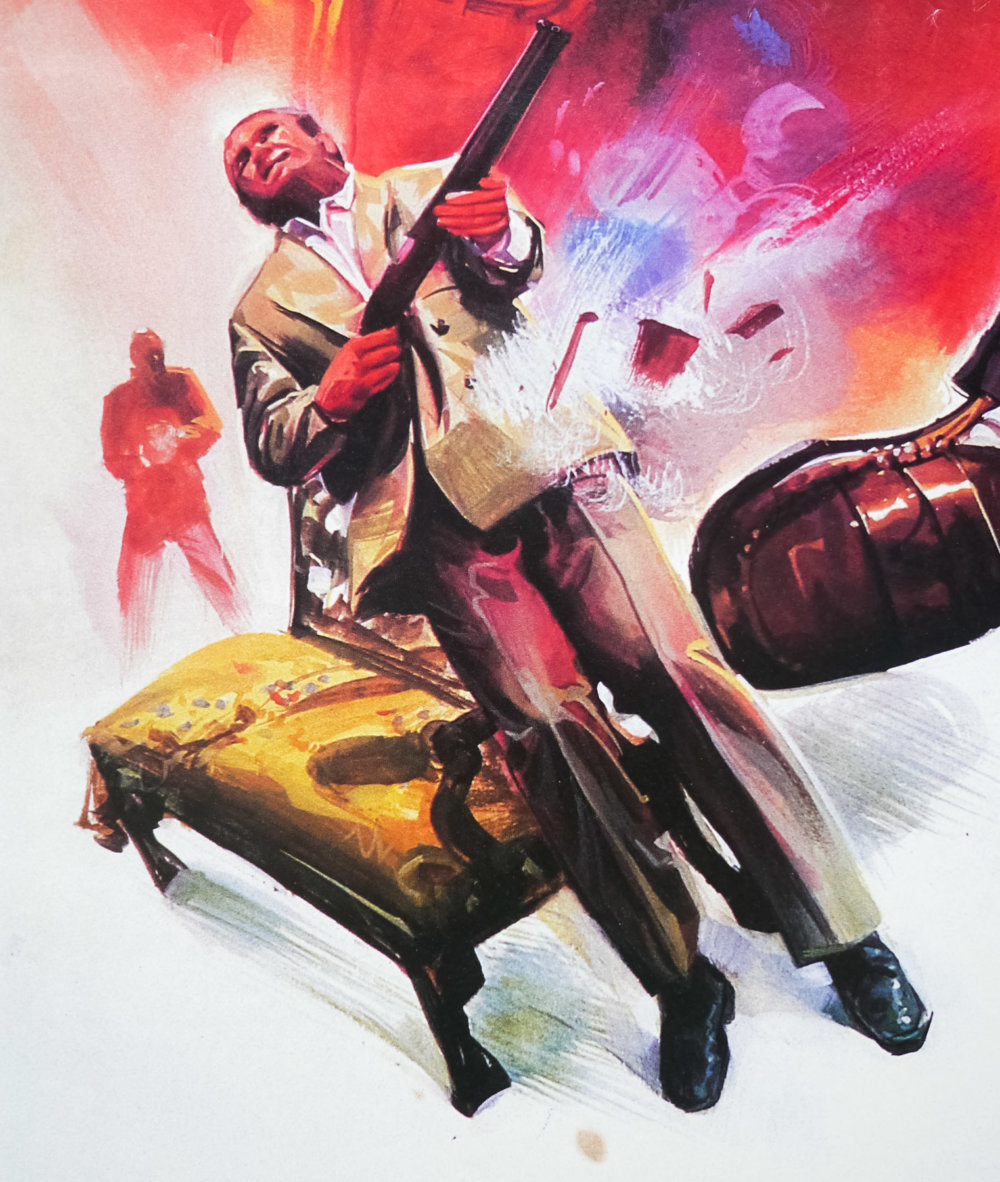 Title
AKA

Black Ghost (Spain)
Year of Film
Director
Starring
Origin of Film
Type of Poster
Style of Poster

--
Origin of Poster
Year of Poster
Designer
Artist
Size (inches)

24" x 34 14/16"
SS or DS

SS
Tagline

--
This is the original Thai poster for the 1990 fantasy-comedy, Heart Condition, starring the late Bob Hoskins and Denzel Washington. The film was written and directed by James D. Parriott who appears to have spent most of his career working in TV (including shows like Grey's Anatomy). It was one of only a handful of 'racial' comedies that Denzel starred in and he was apparently talked into doing it by his then agent. After the film was critically mauled and sank at the box-office he fired his agent and wasn't to appear in another comedy film for over two decades.
IMDb describes the plot like this:
Jack Moony (Hoskins), a white cop, has it in for a black lawyer to the drug crowd, Napoleon Stone (Washington). That Stone is now dating his ex-girlfriend doesn't help matters at all. Stone is shot after Moony suffers a heart attack and wakes to find that he not only has a new heart, but that it is Stone's and that Stone's ghost is now his constant companion. Stone is insistent that Moony not only take care of his heart now but that Moony solve his murder.
This Thai poster features a repainted take on the two leads as featured on the US one sheet but adds significantly more colour and a montage of action scenes as was typical of the artist responsible. Tongdee Panumas was an incredibly prolific film poster artist during the 70s, 80s and 90s. I've been unable to find out much about him, other than that he was born in 1947, so if anyone has any more details please get in touch.
Note that this particular copy of the poster has been hand-signed by Tongdee and I bought it from someone who had visited Thailand, met the artist and had him sign a few posters. I've seen photographic evidence that it's a genuine signature.