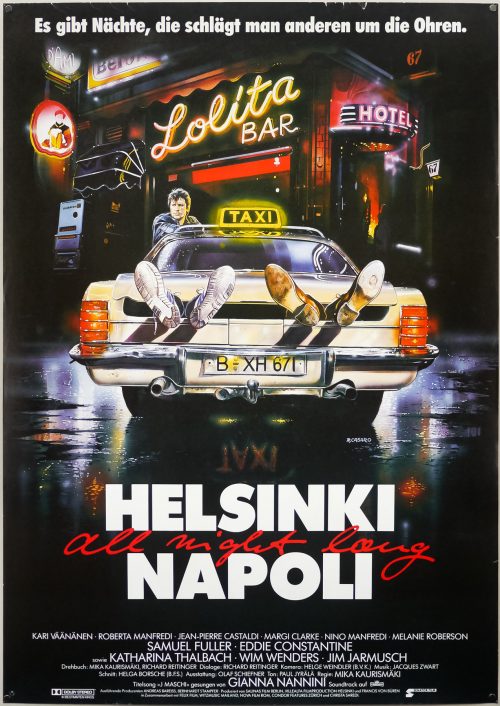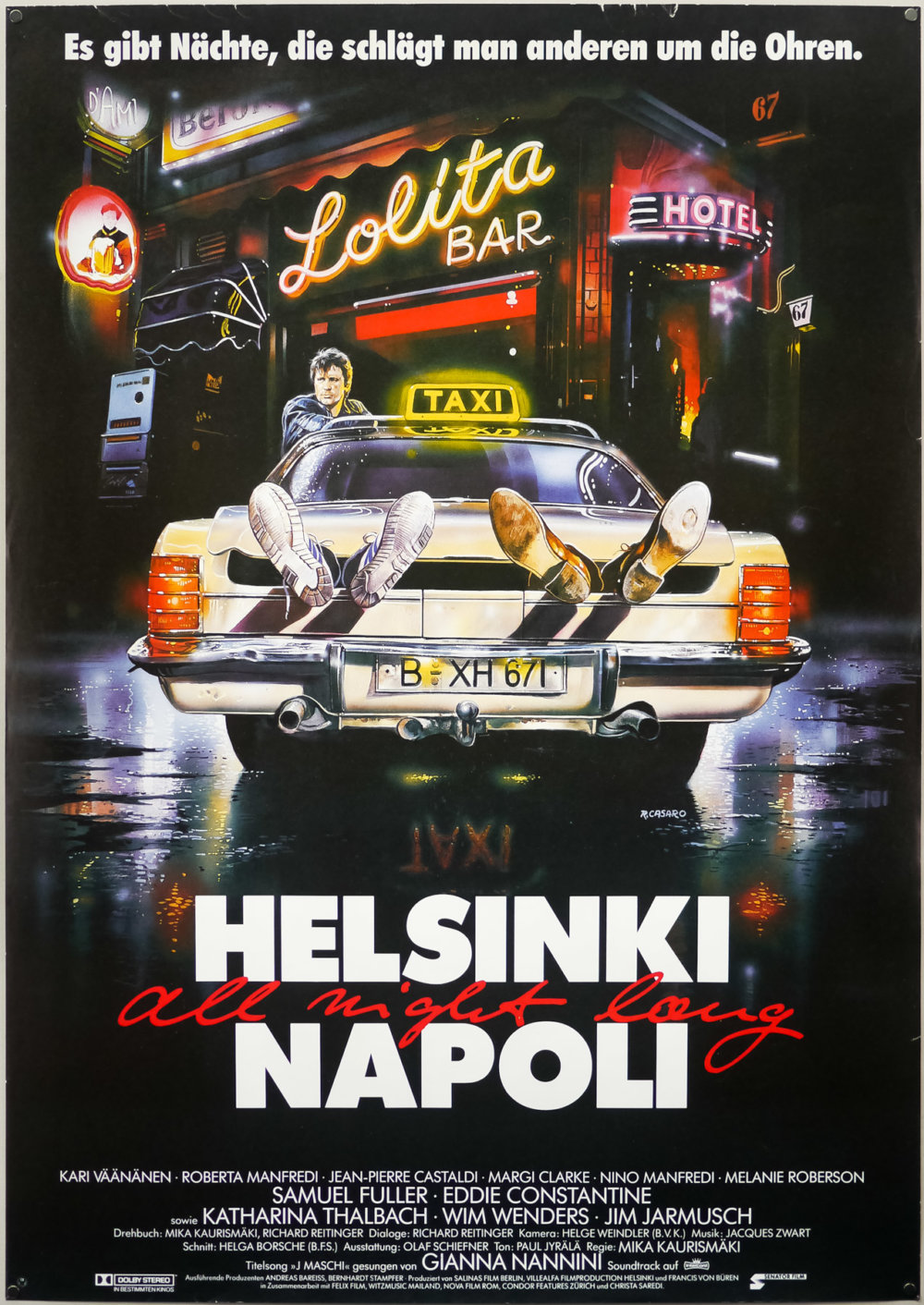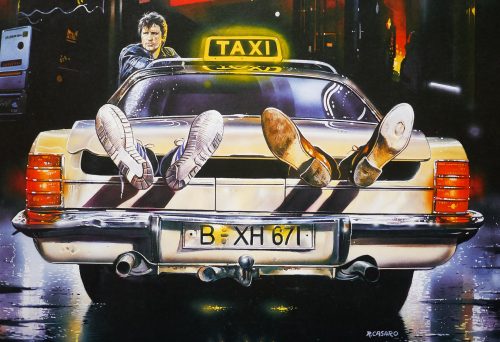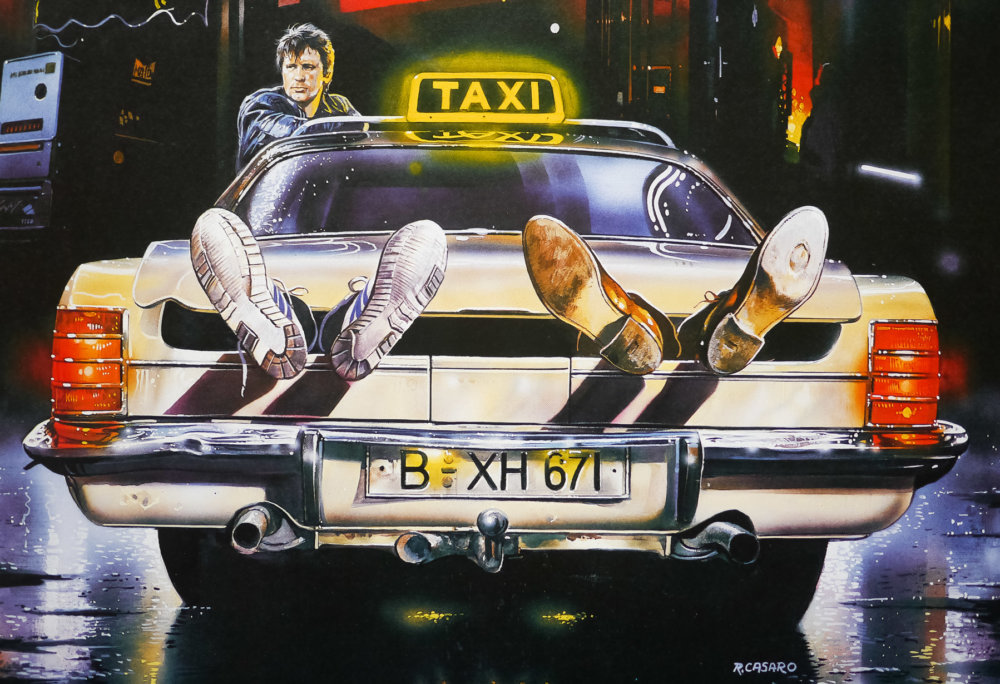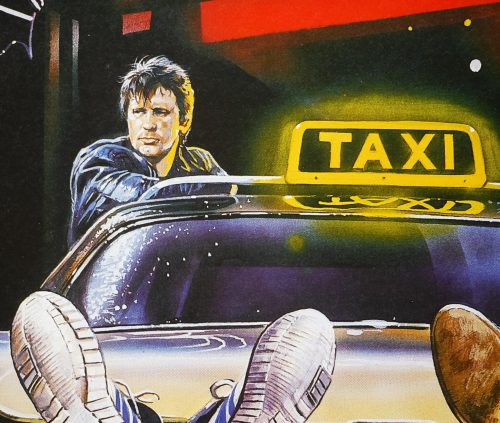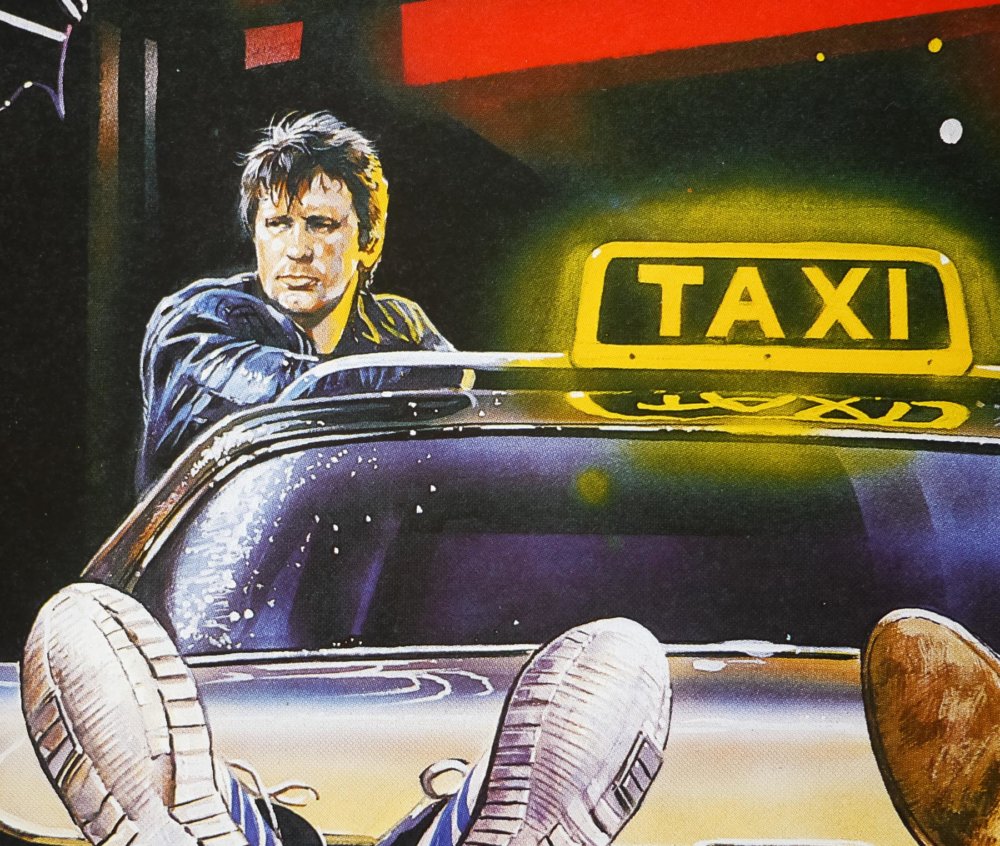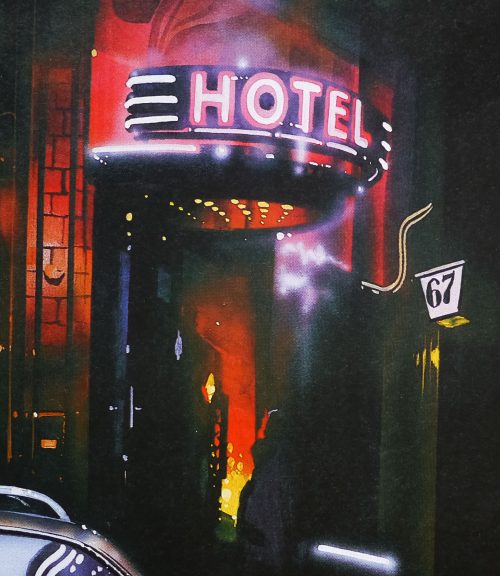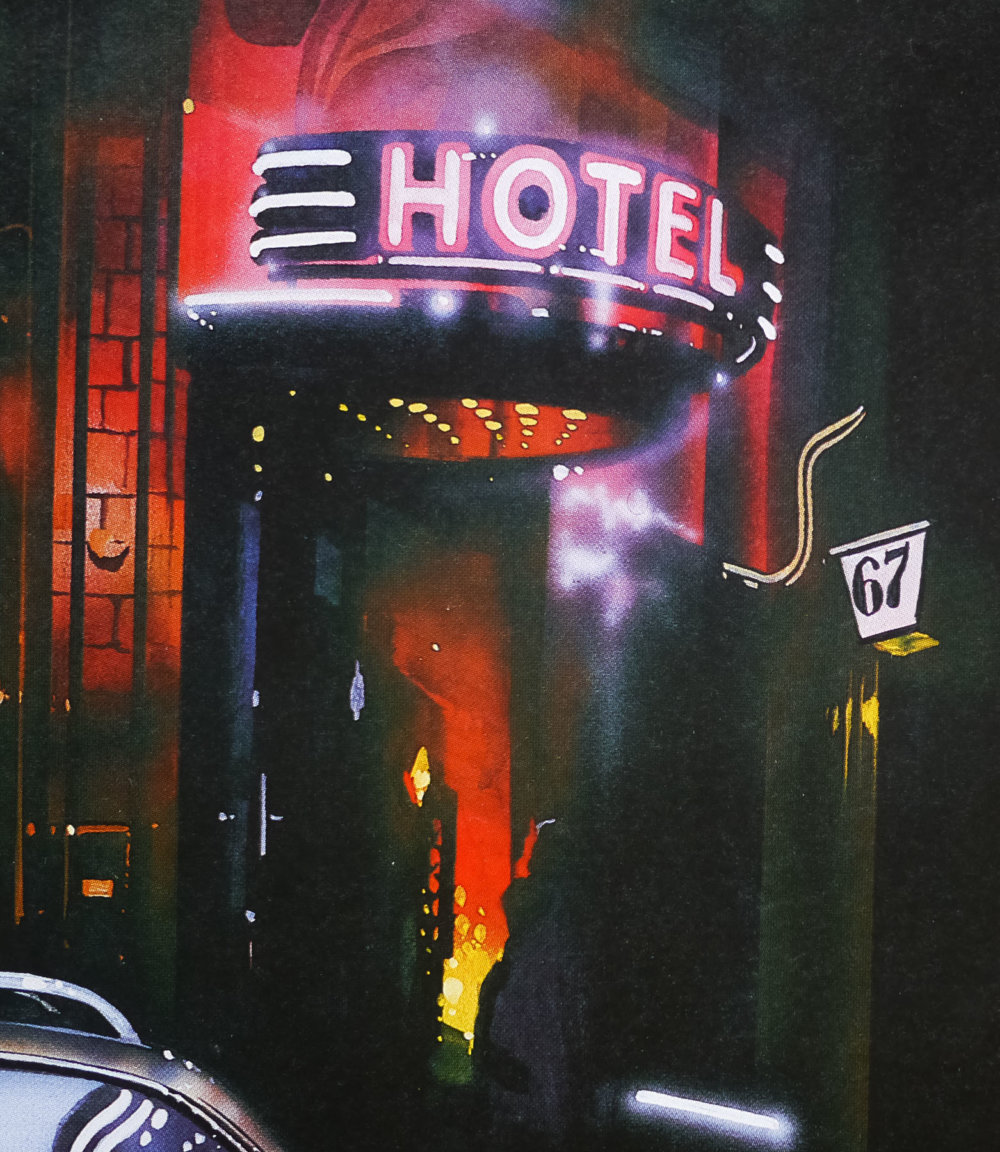 AKA

Helsinki-Naples All Night Long (alt. title)
Year of Film
Director
Starring
Origin of Film
Type of Poster
Style of Poster

--
Origin of Poster
Year of Poster
Designer
Artist
Size (inches)

23 7/16" x 33 1/16"
SS or DS

SS
Tagline

--
Great artwork by Renato Casaro on this German A1 poster for the release of Mika Kaurismäki's (older brother of Aki) little-seen, comedy-thriller Helsinki Napoli All Night Long. A Finnish-German-Swiss production the film focuses on Alex (Kari Väänänen) a Finnish taxi driver working in Berlin who is married to an Italian woman called Stella (Roberta Manfredi). One night, he picks up a pair of French thugs who ask to hire his cab for the whole night. Unfortunately for Alex the pair are being chased by a pair of mobsters (Samuel Fuller and Eddie Constantine) and after the thugs are shot and killed, he is left with two bodies and a briefcase full of money. So begins the long distance trip alluded to in the title with plenty more violence and black comedy along the way.
One of my favourite artists, Renato Casaro is an Italian with a prolific movie poster output that lasted over 35 years. He began his career in 1953, aged 19, at the famous Studio Favalli in Rome and would go on to design and paint posters for many of the biggest directors in the world. His skill at accurately portraying actors and his brilliant use of colour and composition saw him much in demand from studios and actors alike. His artwork has featured on posters used in multiple countries, including Japan, Germany, USA as well as in his native Italy.
Check out the incredible amount of work on his official website here, which also features a biography of the artist. In March 2014 I published an exclusive interview with Renato and it can be read by clicking here. The other posters I've collected by Renato Casaro are here.