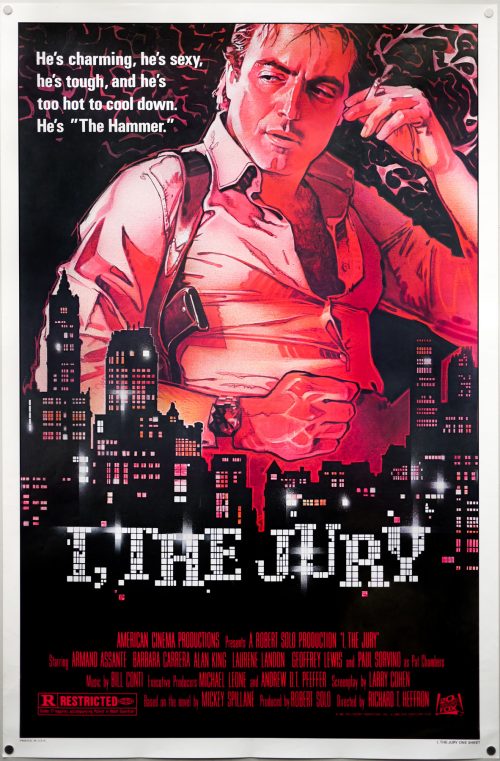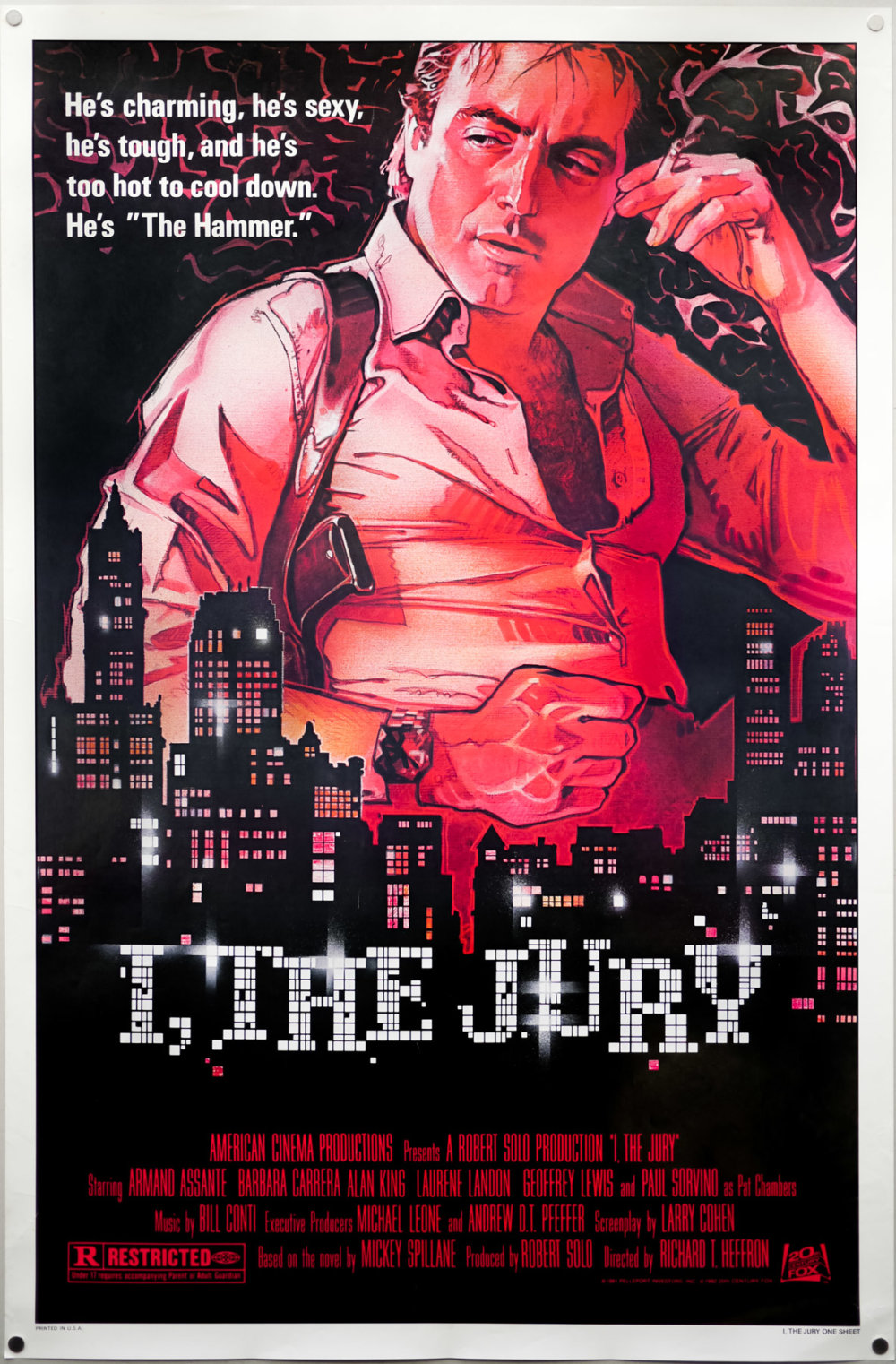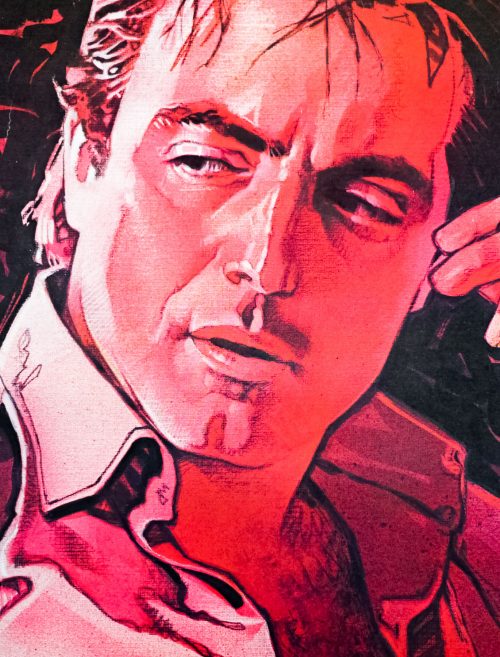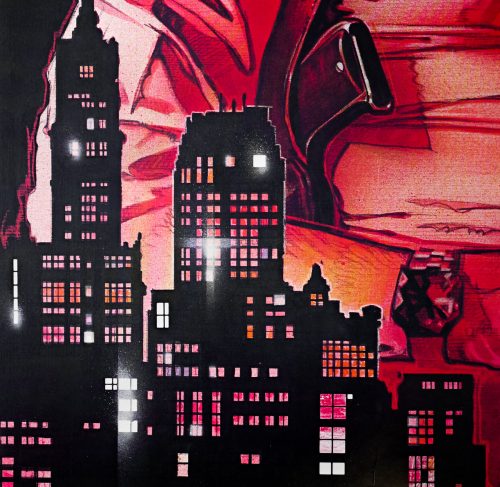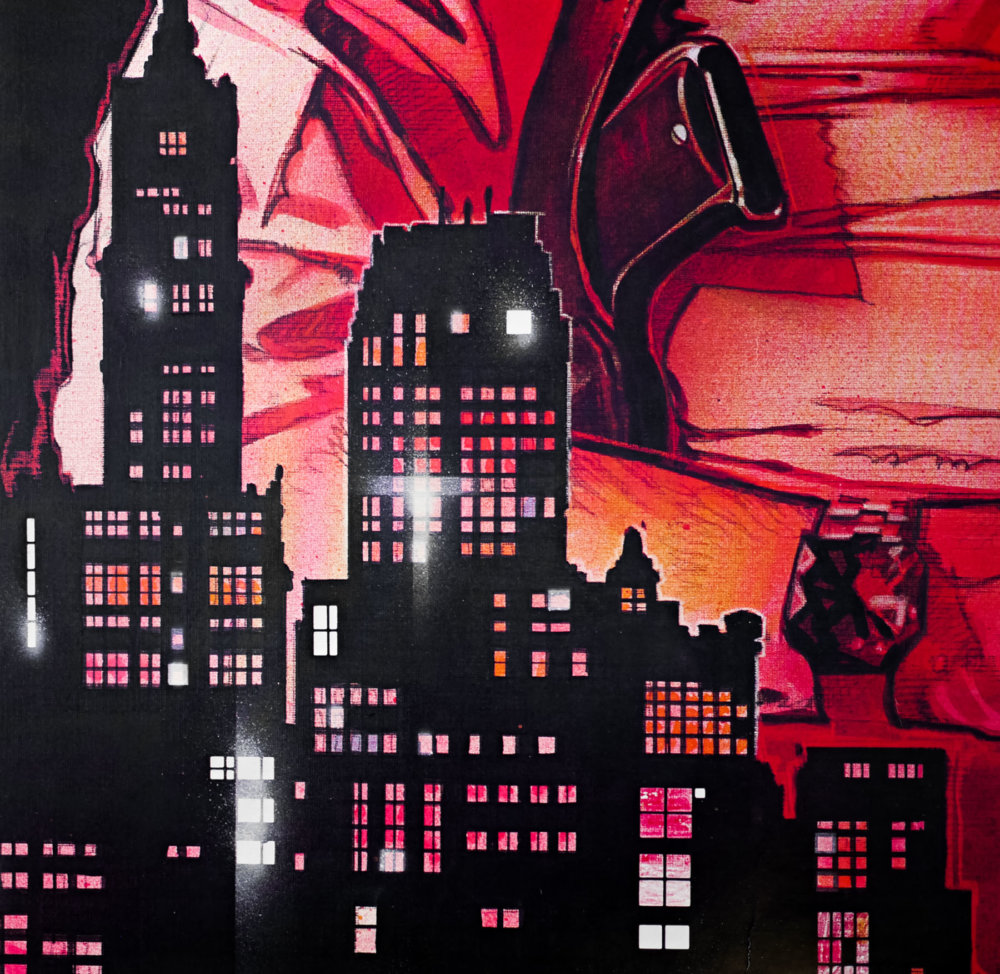 Title
AKA

--
Year of Film
Director
Starring
Origin of Film
Type of Poster
Style of Poster

--
Origin of Poster
Year of Poster
Designer
Artist
Size (inches)

27" x 41"
SS or DS

SS
NSS #

--
Tagline

He's charming, he's sexy, he's tough, and he's too hot to cool down. He's "The Hammer."
Artwork by the great Drew Struzan features on this one sheet for the release of the 1982 crime drama I, the Jury. Based on a novel of the same name by the late American author Mickey Spillane the story was previously brought to the screen in 1953 (and in 3D to boot). This version features several story elements that aren't in the original novel.
The screenplay was written by B-movie legend Larry Cohen who was original set to direct but left the production after one week of filming when it became clear that the budget was already out of control. Cohen is the writer and director of films like Q: The Winged Serpent and The Stuff but has concentrated on screenwriting during the 1980s and 2000s. Cohen was replaced by Richard T. Heffron, perhaps best known for helming Futureworld, the sequel to Westworld.
Armand Assante plays detective Mike Hammer who discovers an old detective buddy of his, Jack Williams, has been shot and killed and he sets out to catch who was responsible. The trail leads him to a secretive sex therapy clinic that's headed up by Dr Bennett (Barbara Carrera). Hammer discovers that Jack was on an undercover mission in the clinic and that's what cost him his life. Before long the detective realises that he's uncovered a conspiracy involving a rogue element of the CIA and the New York mafia who will both stop at nothing to keep their secret under wraps. 
Drew Struzan is an artist who barely needs an introduction given that he painted many of the most iconic film posters of all time, including several for Star Wars, Indiana Jones and a slew of other beloved classics like The Thing and The Goonies. The artist's own site features 4 pages of his work for films and Drew also worked in other areas, including product marketing, book and magazine covers, editorial and multiple paintings as a fine artist. Drew declared that he'd retired in 2008 but has worked on a handful of special paintings since then, including one to announce the most recent Star Wars film in 2015.
To see a gallery of the other posters by Drew that I've collected click here.