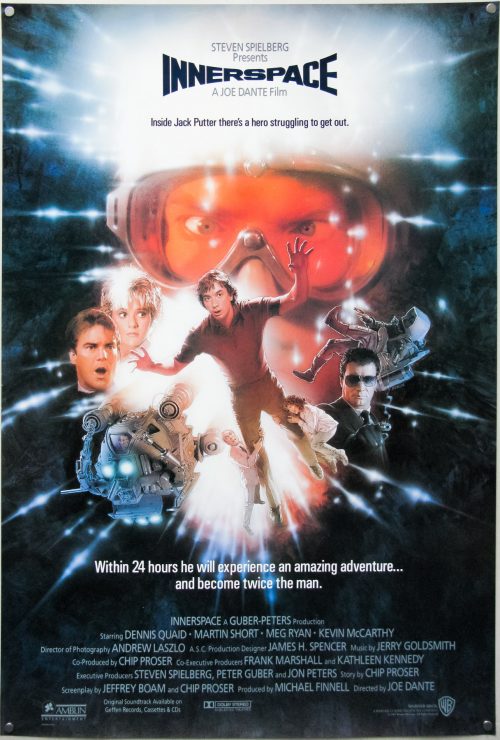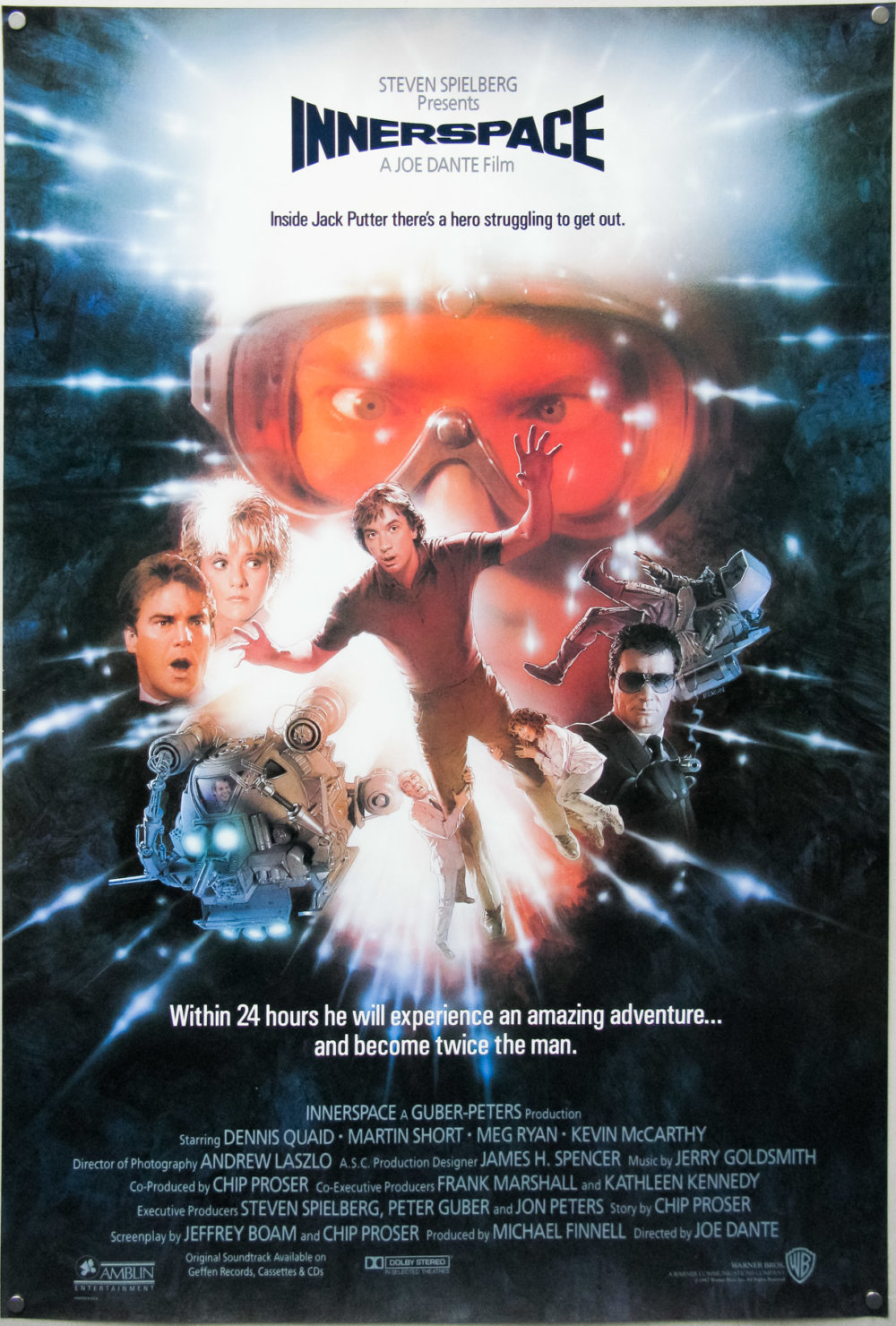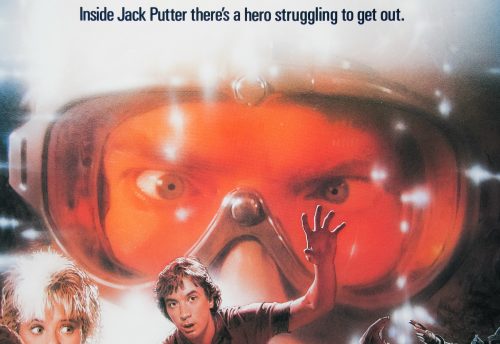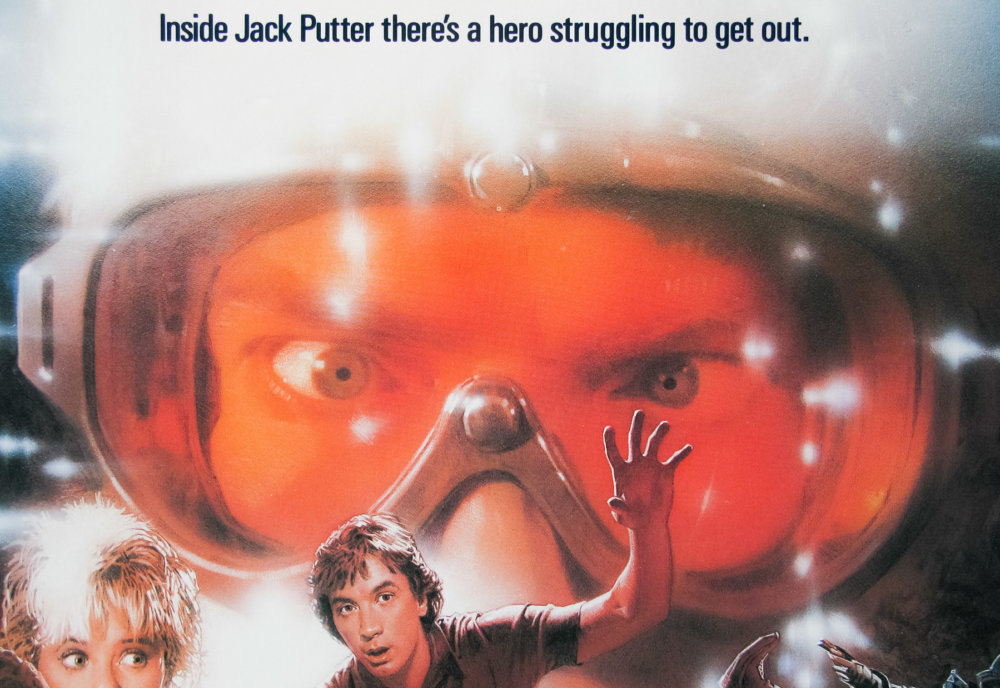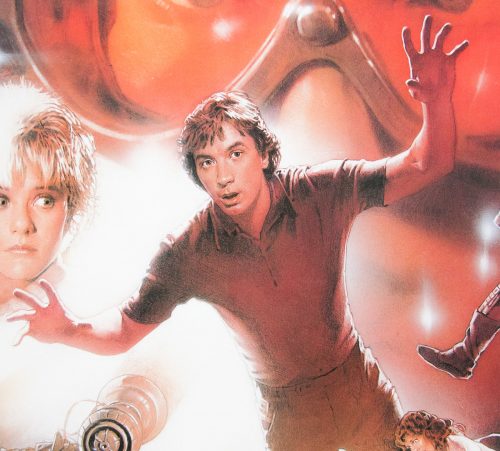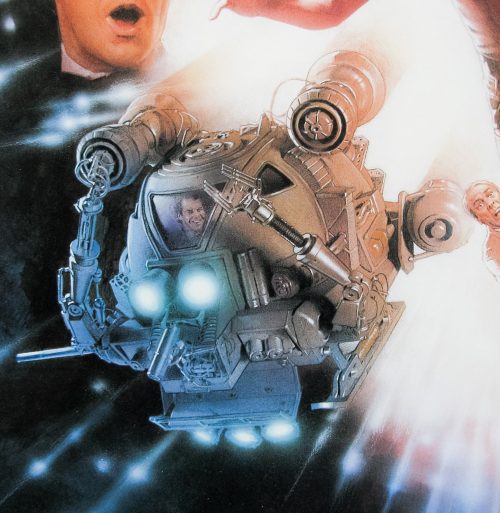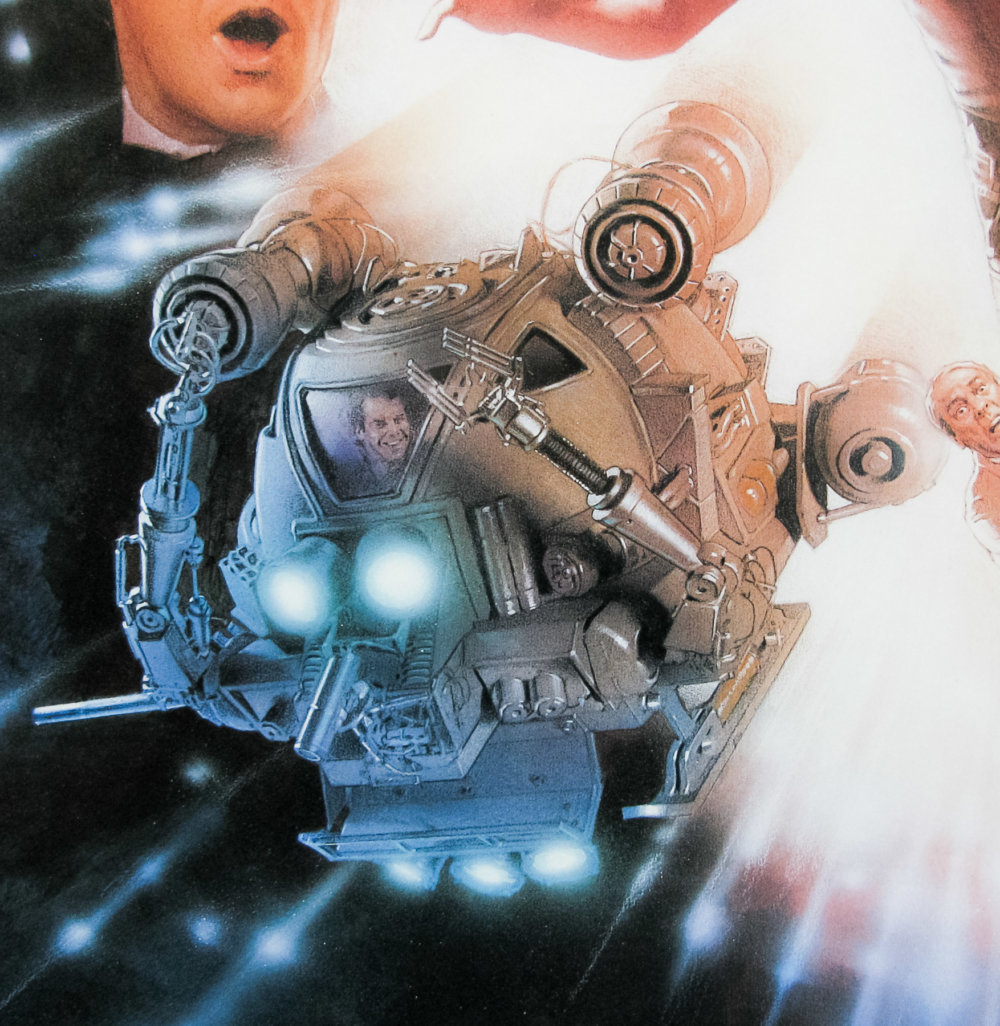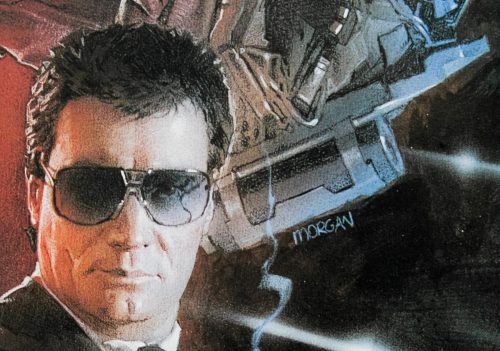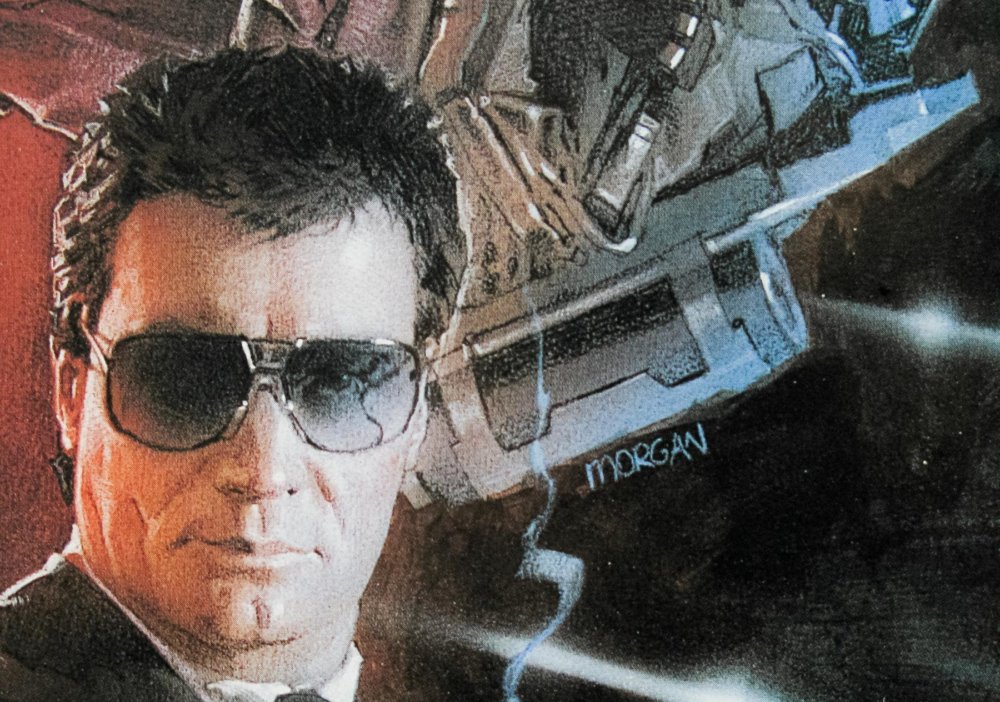 Title
AKA

Salto Nel Buio [Jump in the dark] (Italy)
Year of Film
Director
Starring
Origin of Film
Type of Poster
Style of Poster

--
Origin of Poster
Year of Poster
Designer
Artist
Size (inches)

27" x 40 4/16"
SS or DS

SS
NSS #

--
Tagline

Within 24 hours he will experience an amazing adventure... and become twice the man!
Great artwork on this international one sheet (used in English-speaking territories outside the USA) for Joe Dante's 1987 sci-fi comedy in which Dennis Quaid plays a test pilot who is shrunk to miniature size and accidentally injected into the body of Martin Short. The film is definitely one of the high points in the myriad of high-concept films of the 1980s and I rate it as one of Joe Dante's best films.
The design, which is probably my favourite out of the various Innerspace posters, is by an artist called Morgan, about whom I know very little. It's possible 'Morgan' could be the artist Morgan Weistling as I know that he started his career illustrating movie posters before moving into fine art. I intend to contact him to confirm and will update this page if it does turn out to be one of his pieces.
If you have any more information on this please get in touch.
The original trailer is on YouTube.