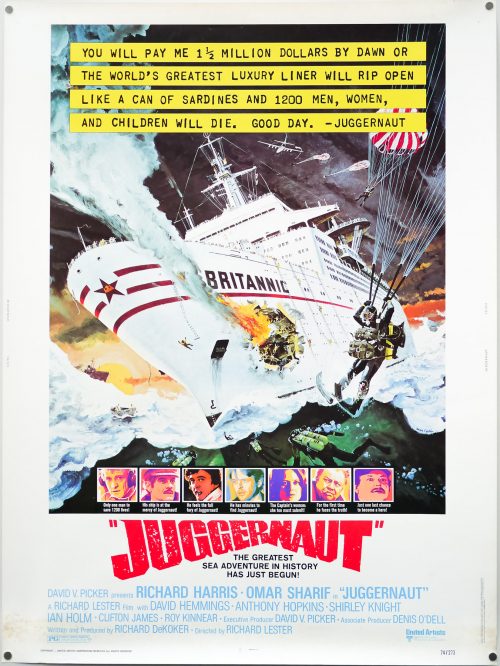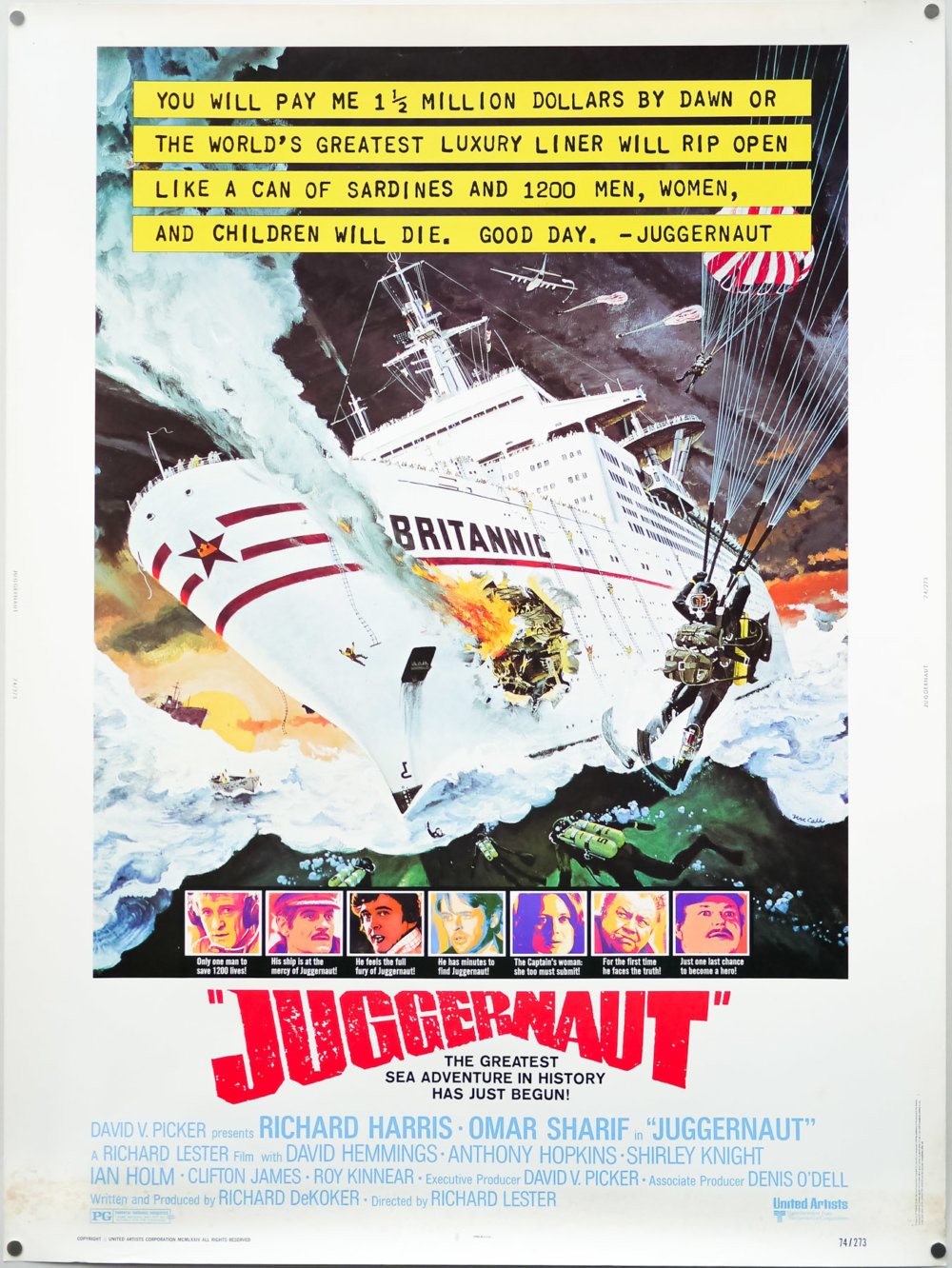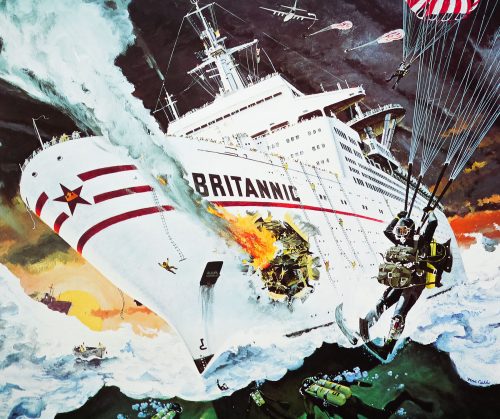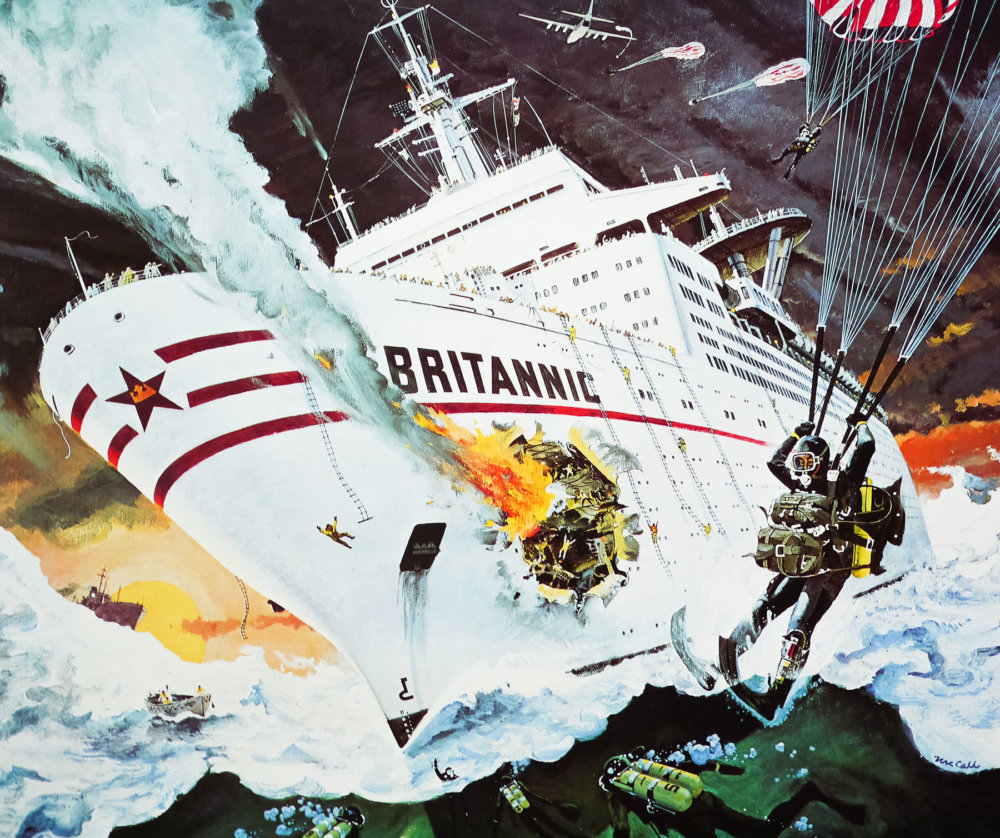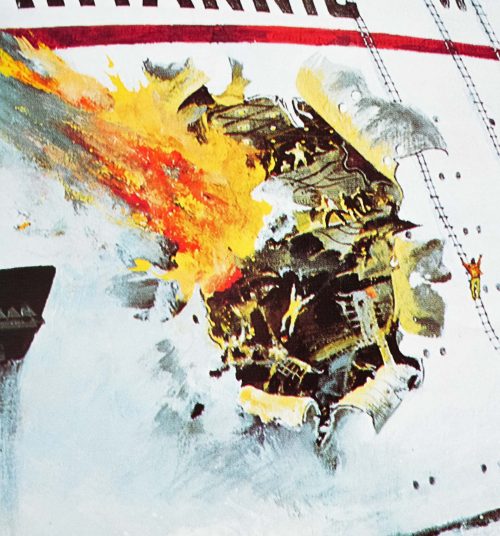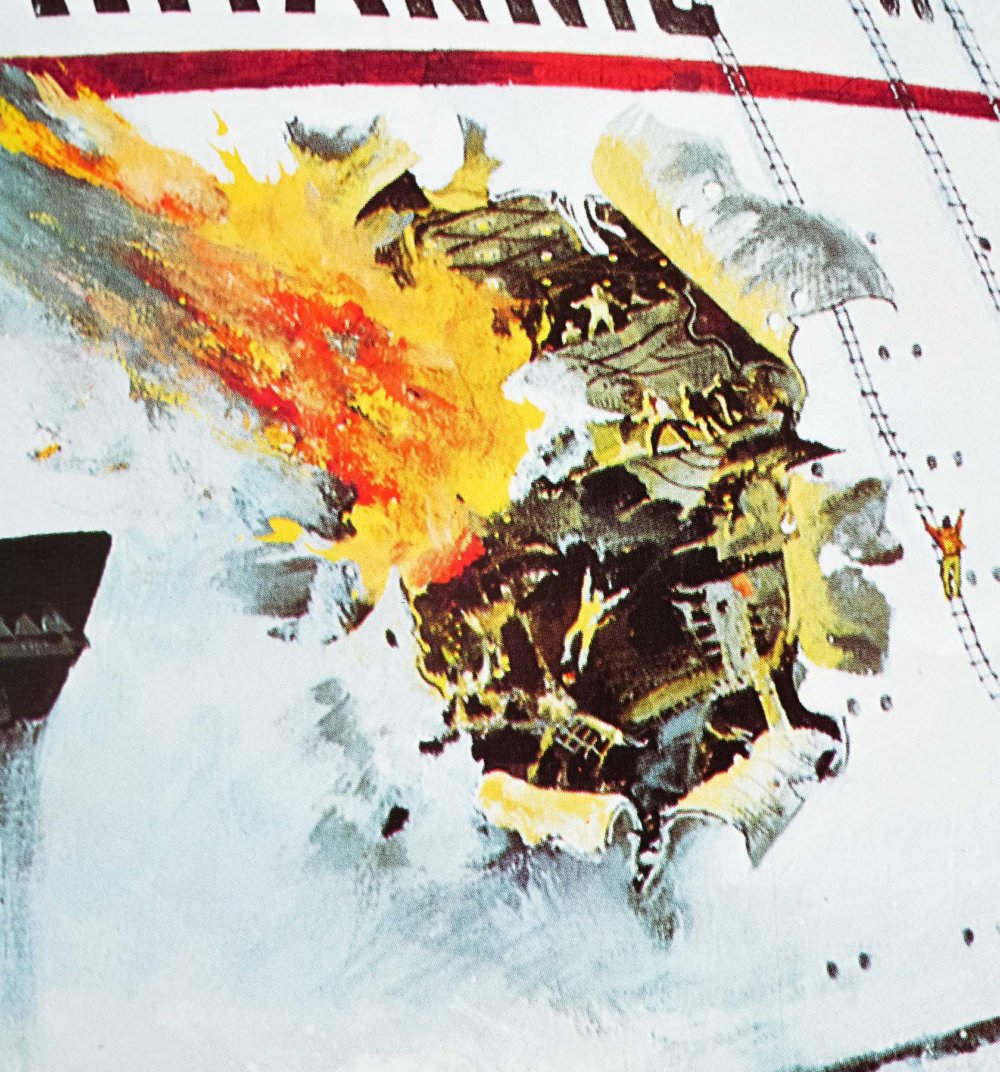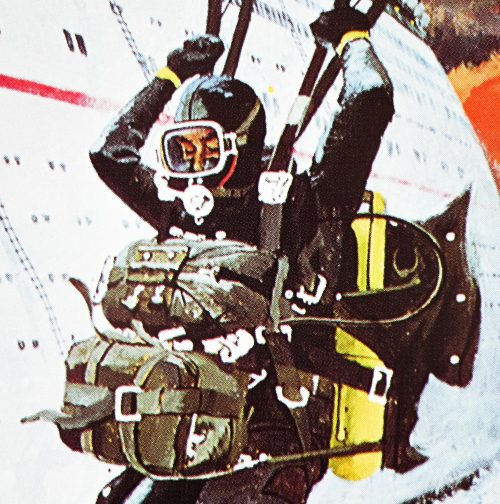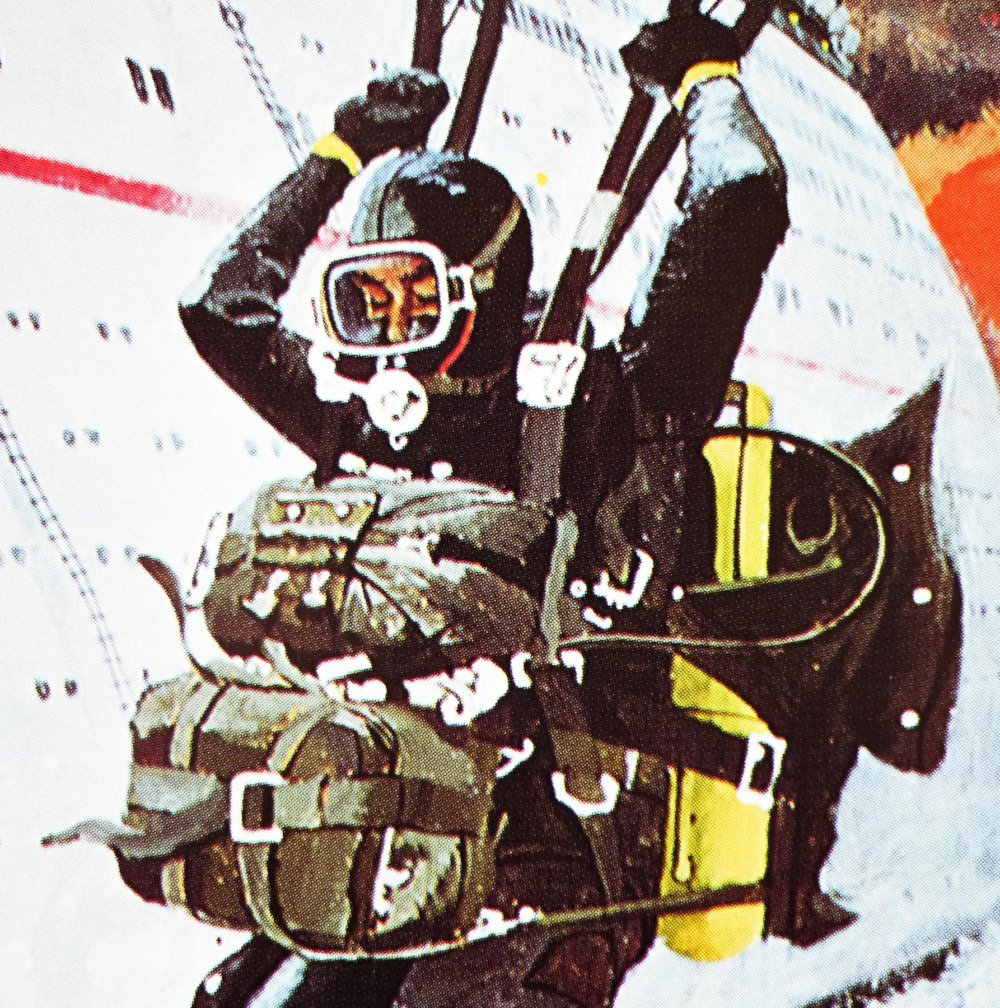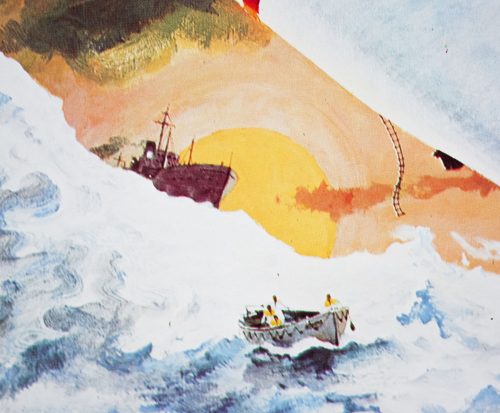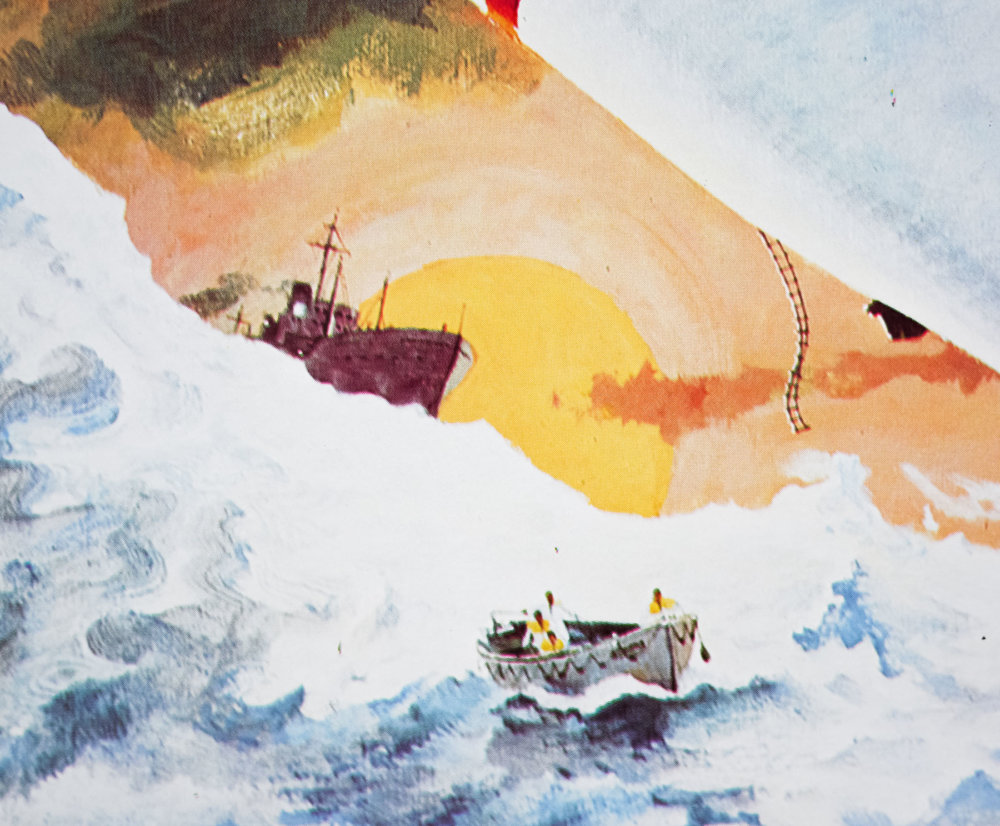 Title
AKA

Terror on the Britannic (UK - DVD title / USA)
Year of Film
Director
Starring
Origin of Film
Type of Poster
Style of Poster

--
Origin of Poster
Year of Poster
Designer
Artist
Size (inches)

29 14/16" x 40"
SS or DS

SS
NSS #

74/273
Tagline

The greatest sea adventure in history has just begun!
Juggernaut was directed by Richard Lester, perhaps best known for his work with The Beatles on two of their early films (A Hard Days Night and Help!), and features an all-star cast in the style of other 1970s disaster movies such as Earthquake and The Towering Inferno (both released in the same year). The story sees a luxury cruise-liner targeted by the titular terrorist who has covertly planted barrels of high-explosive onboard and is making his ransom demands from a secret location on the mainland. Omar Sharif plays the captain of the ship who, along with the ship's entertainer Roy Kinnear, attempt to keep the hundreds of passengers calm as a bomb squad led by Commander Fallon (Richard Harris) parachutes in to try and defuse the devices. Back on dry land Anthony Hopkins' police superintendent, whose wife and children are onboard the ship, leads the hunt for Juggernaut before the time runs out.
The production hired an actual cruise ship, the SS Hamburg, which had recently been sold by its German owners to the Soviet Union and renamed the SS Maxim Gorkiy. The livery on the side of the ship was temporarily painted over and the ship renamed as the Britannica. Hundreds of extras were then hired with the promise of a cruise around the North Sea, although they were warned that the ship was likely to head into high seas to increase the drama of the film's external shots!
The artwork on this 30×40 is by the late American artist Robert McCall who is perhaps best known for his work as a conceptual artist for the likes of NASA and several Hollywood productions, including Tora, Tora, Tora and Star Trek. Born in 1919 in Columbus, Ohio McCall graduated from the city's School of Fine Arts before heading off to join the Airforce at the outbreak of World War II. Upon his return from service McCall carved out a successful career as a cover artist for publications such as Life Magazine, and before long he was painting for the U.S. Air Force. Around this time the artist also began a successful cooperation with NASA, which lasted for decades and saw him painting giant murals in buildings such as the National Air and Space Museum. In the 1960s McCall also began working with the entertainment industry as a concept artist. He sadly passed away, aged 90, in 2010.
Arguably his most famous film poster work is the set of illustrations he painted for Stanley Kubrick's 2001: A Space Odyssey. Some of his NASA paintings can be seen on this website and many of his other sci-fi artworks can be viewed via this Tumblr link.