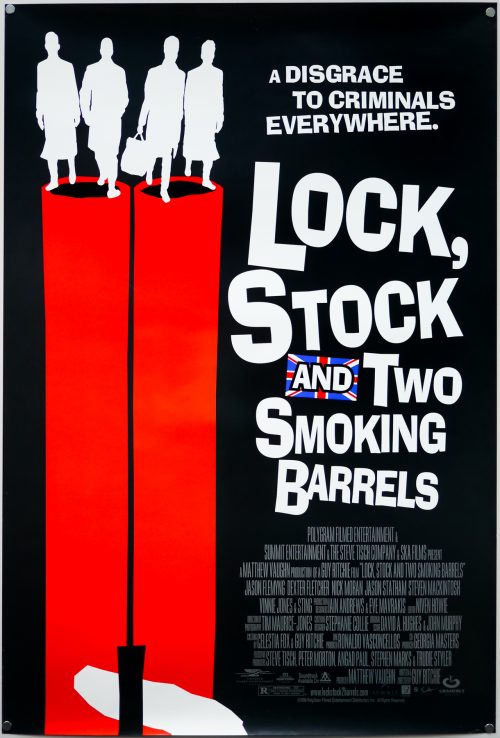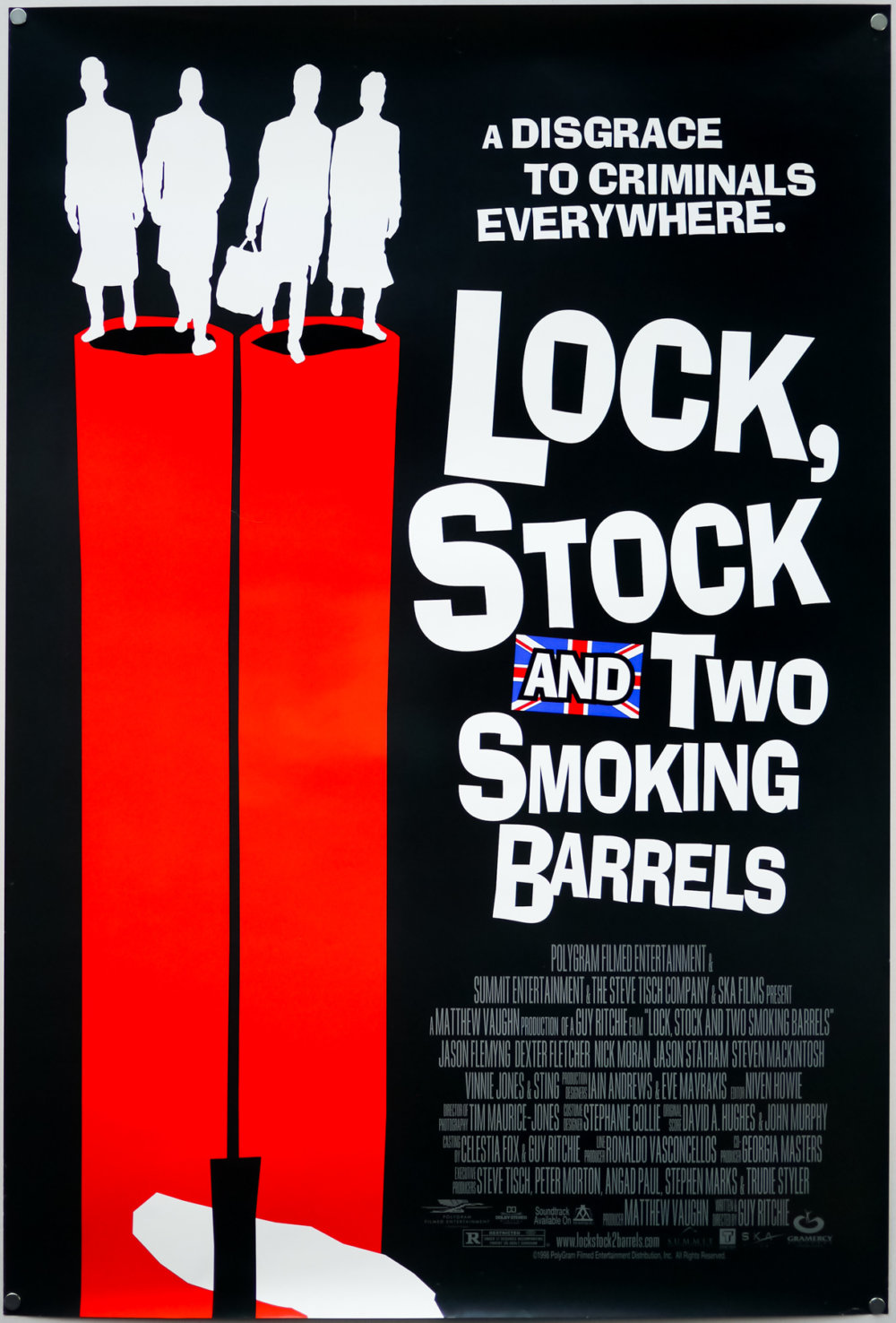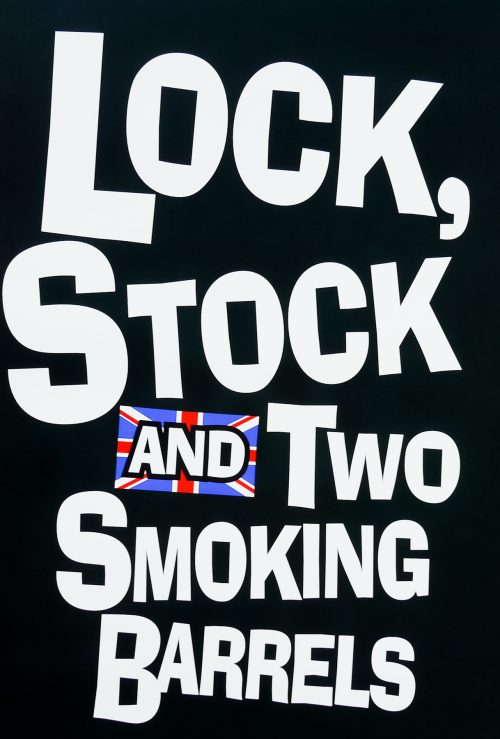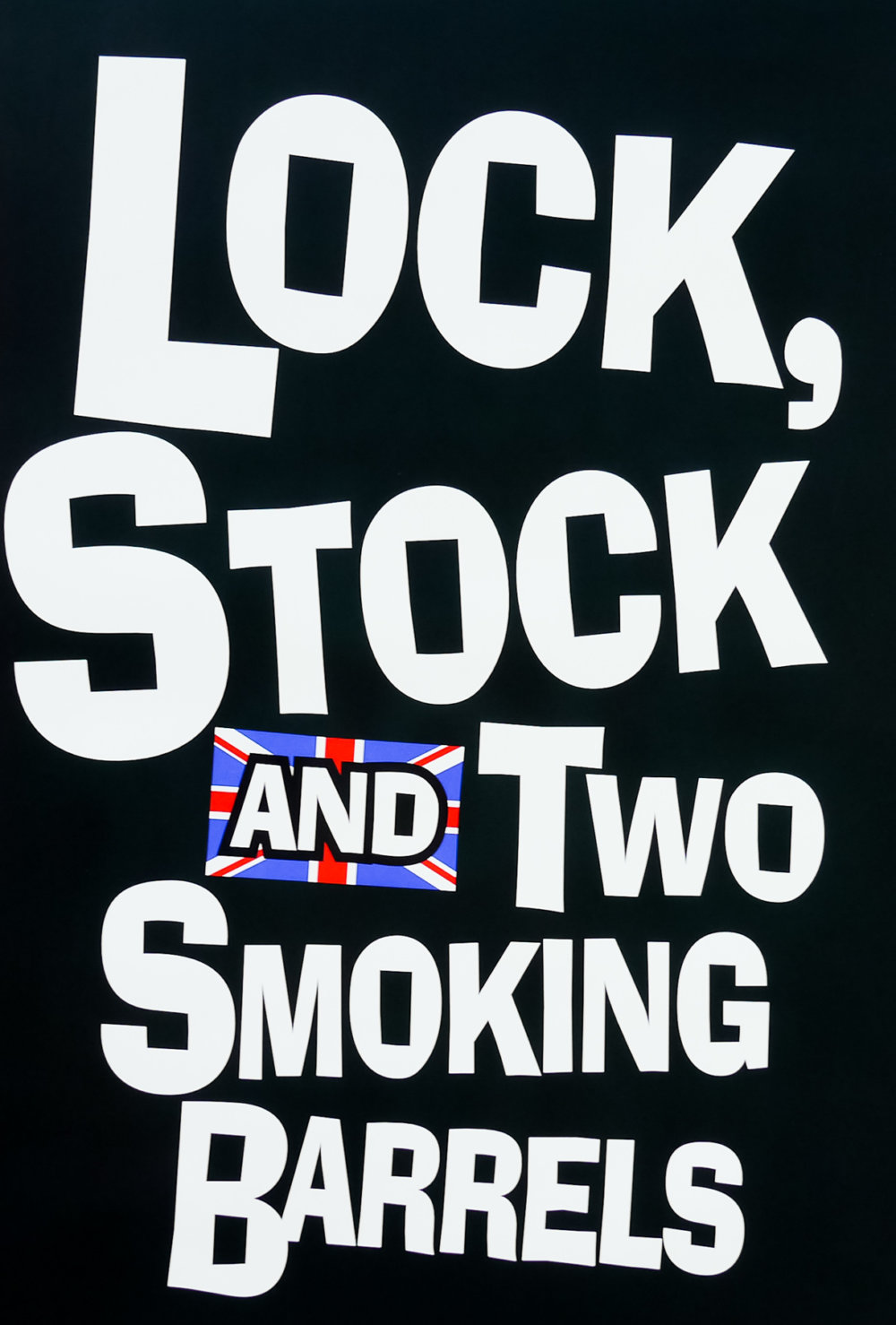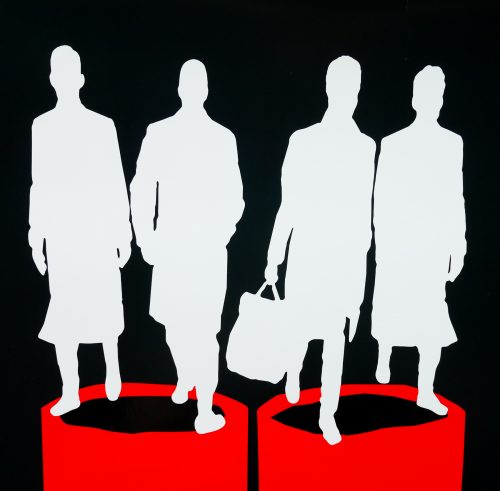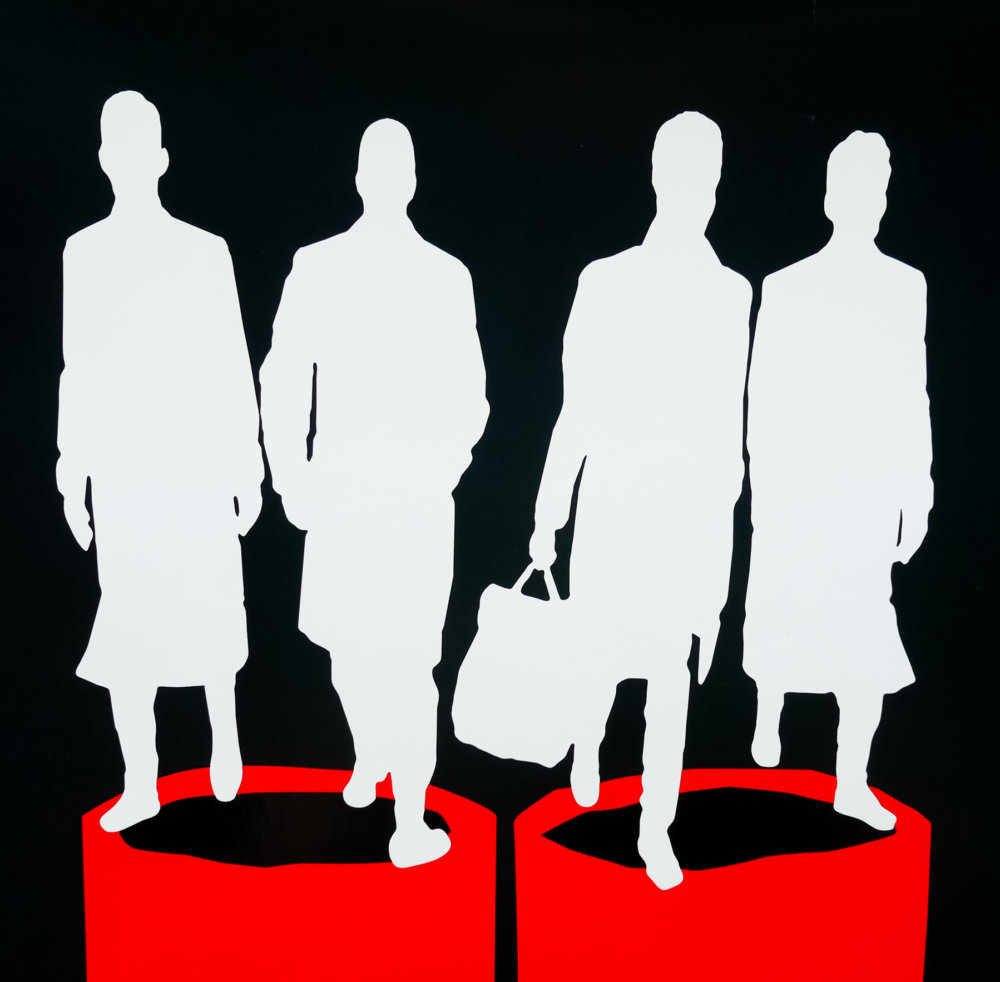 AKA

Lock & Stock (Spain)
Year of Film
Director
Starring
Origin of Film
Type of Poster
Style of Poster

--
Origin of Poster
Year of Poster
Designer
Artist
Size (inches)

27 1/16" x 40"
SS or DS

SS
Tagline

A disgrace to criminals everywhere
This is the US one sheet for the release of the feature debut of British director Guy Ritchie, 1998's crime comedy Lock, Stock and Two Smoking Barrels. In addition to it being Ritchie's first, it also introduced audiences to Jason Statham, best known for the Transporter films and recently the Fast and Furious franchise. It also marked the first appearance of British ex-footballer Vinnie Jones. Ritchie had come to attention with his short film The Hard Case which was seen by Trudie Styler and her husband Sting, leading to Styler executive producing Lock, Stock and Sting appearing in the film. Matthew Vaughan, a friend of Ritchie and now a successful director in his own right produced the film.
The film focuses on four lifelong friends who are small-time criminals, Eddy (Nick Moran), Tom (Jason Flemyng), Soap (Dexter Fletcher) and Bacon (Statham). At the start of the film Eddy has entered a high-stakes underground card game after the four put together the £100,000 entry fee. The game has been organised by local gangster Hatchet Harry (P.H. Moriarty) and the quartet soon discover that the odds are rigged in Harry's favour. Before they know it they are half a million pounds in debt and under pressure from one of Harry's enforcers, Big Chris (Jones).
A desperate Eddy overhears his next door neighbours, a gang of robbers, discussing plans to hold-up a local cannabis farm which also has cash and valuables. Eddy relays the information to his friends and they decide to rob the gang once the heist has taken place. So begins a madcap caper that continues to spiral into violence and an increasing body count. The two barrels in the title refers to a pair of antique shotguns that also feature in the story.
The film was given only a limited release in the US in March of 1999 and this one sheet was designed by the Hollywood marketing agency New Wave Creative. The company has been working on campaigns for major studios for over 25 years and, as well as posters, they also work on trailers and other aspects of film and TV campaigns. Their page on IMPAwards indicates how prolific they were at creating posters and it appears their first one was for a 1998 re-release of Gone with the Wind. It also looks like they stopped working on posters around a decade later and presumably now only focus on other aspects of marketing campaigns. The other posters I have collected by New Wave can be seen here.