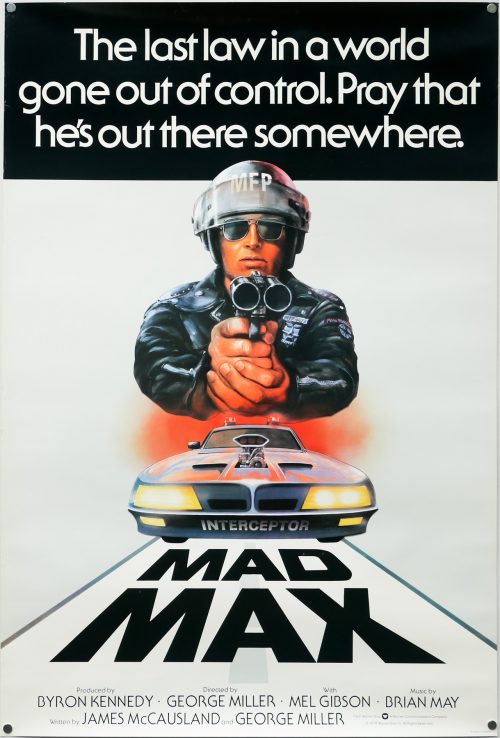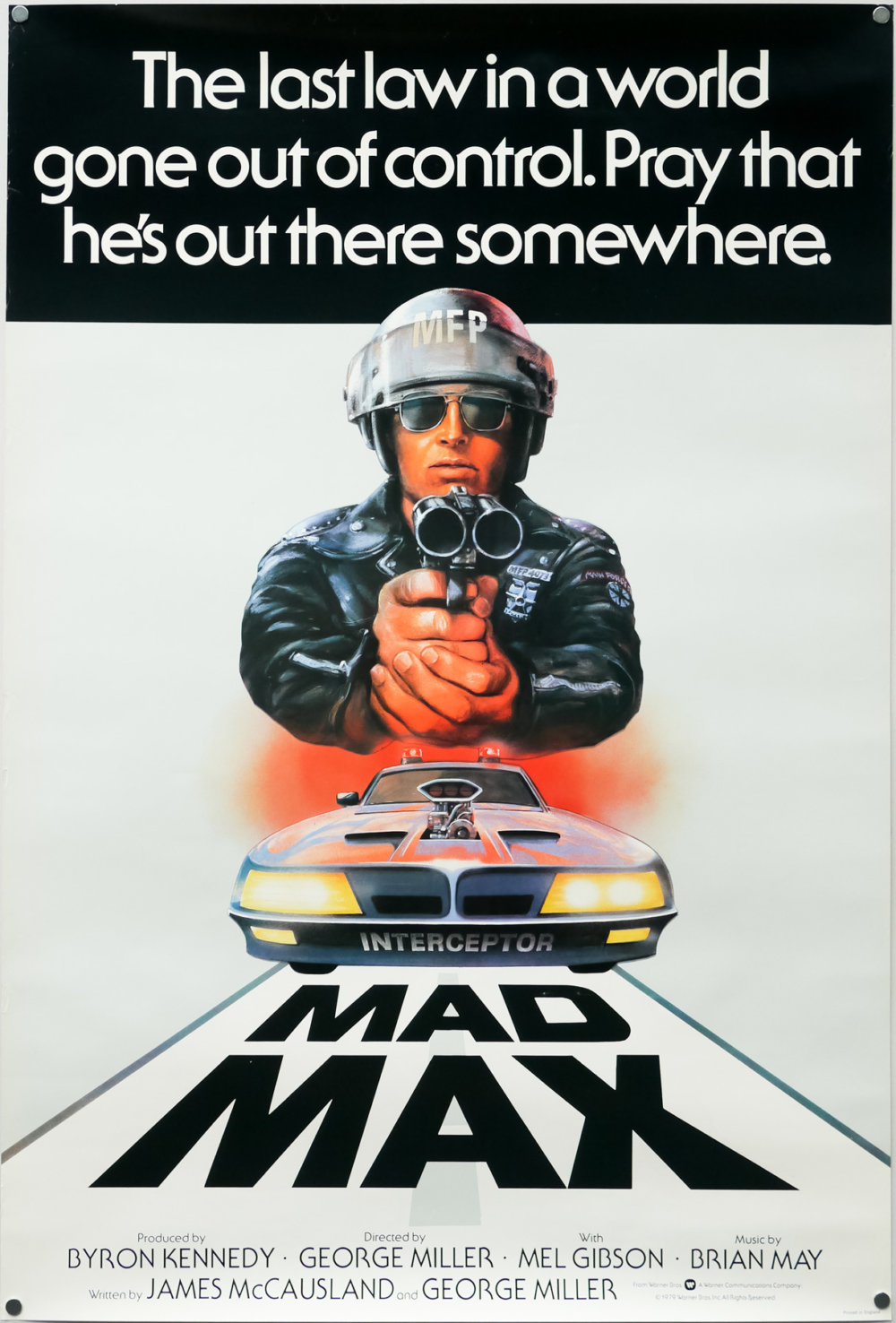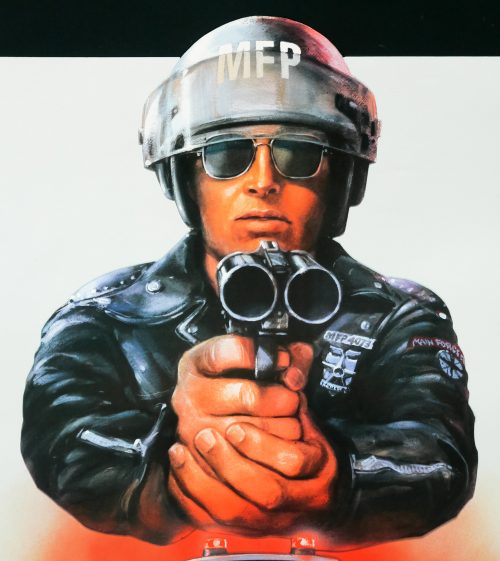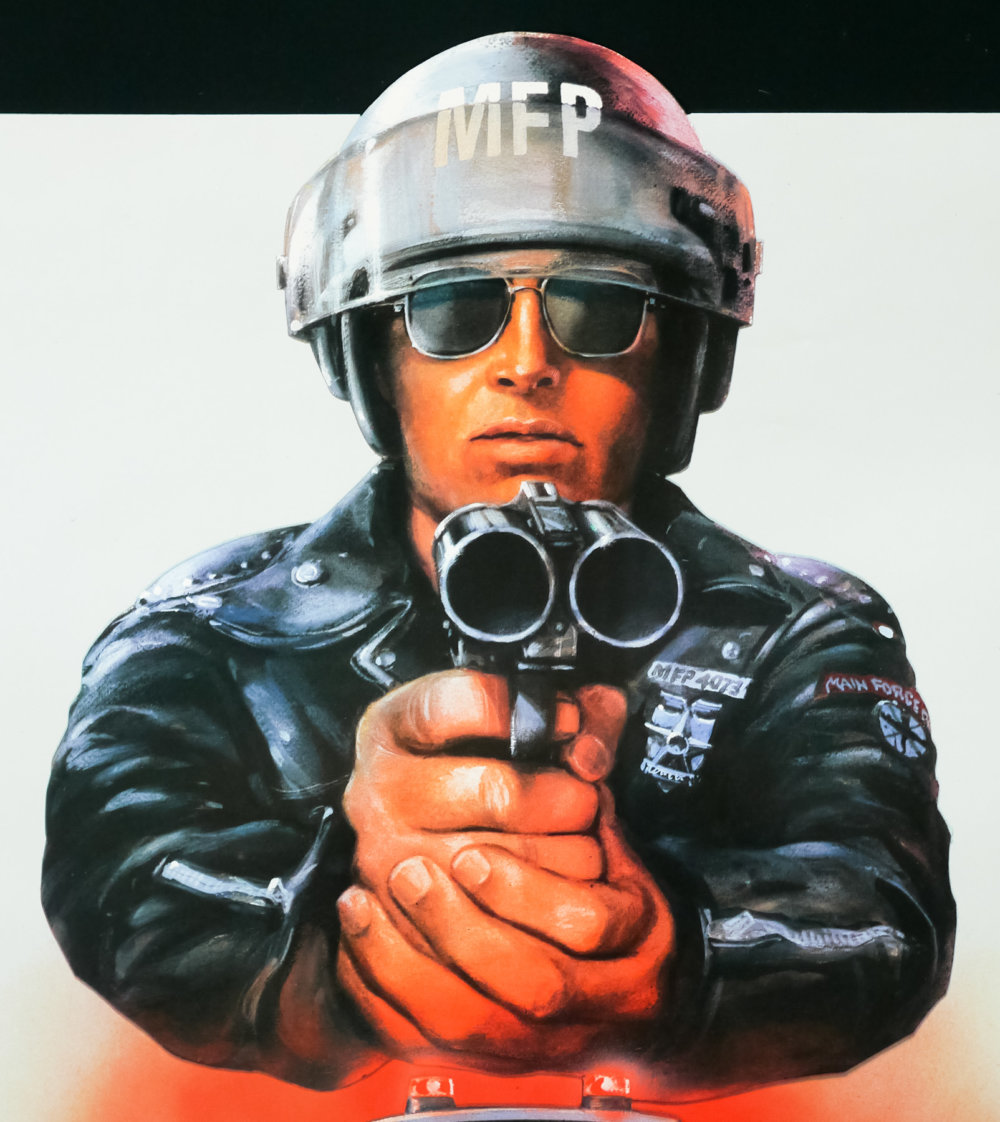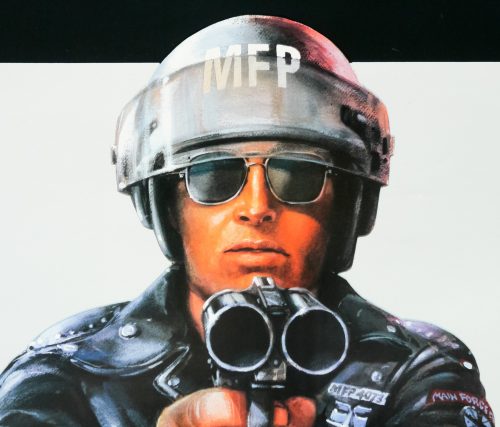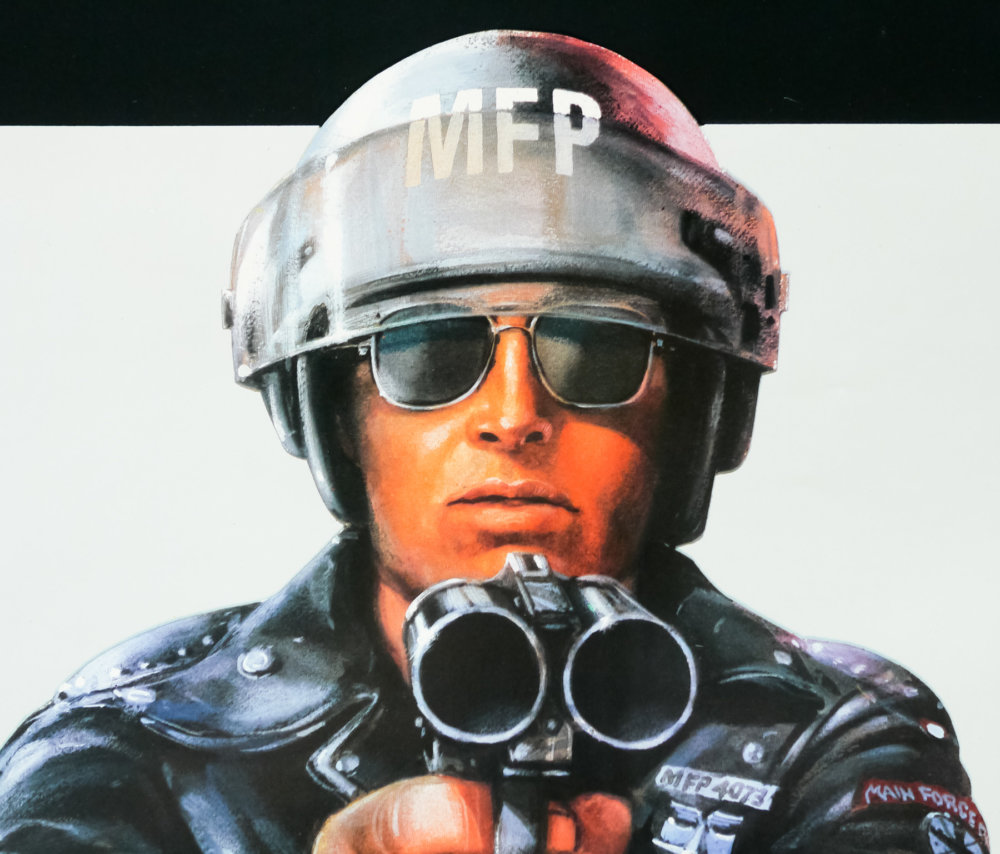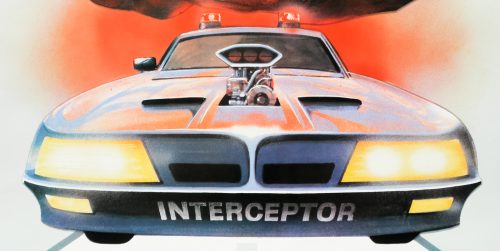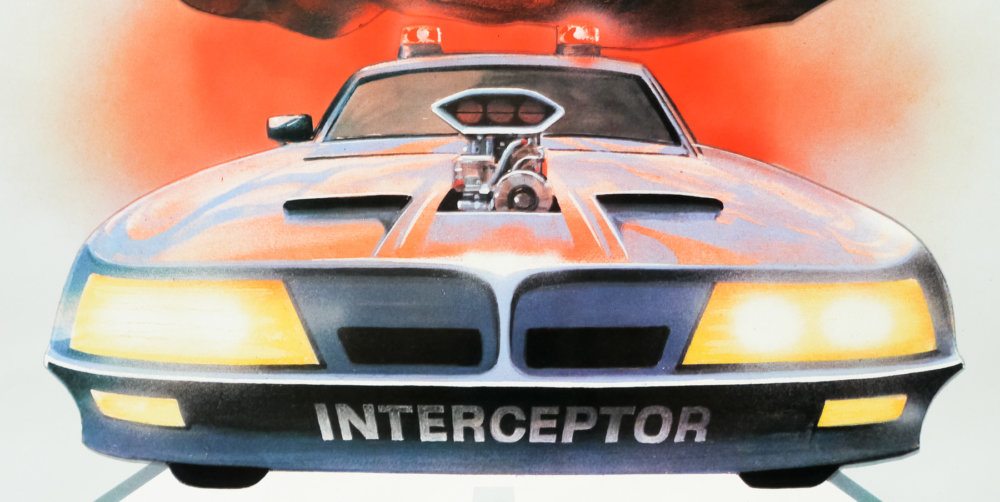 Title
AKA

Interceptor (Italy)
Year of Film
Director
Origin of Film
Type of Poster
Style of Poster

--
Origin of Poster
Year of Poster
Designer
Artist
Size (inches)

27" x 39 15/16"
SS or DS

SS
Tagline

The last law in a world gone out of control. Pray he's out there somewhere.
George Miller's brilliant vision of an apocalyptic future set in the Australian wastelands follows the battle between vicious outlaw gangs and a group of Main Force Patrol (MFP) pursuit cops who try to keep law and order on the roads. When officer Max Rockatansky (Mel Gibson in his breakout role) kills the 'Nightrider', the leader of a motorcycle gang, he sets in motion a chain of events that sees his wife and young son murdered and his partner burned alive. Driven mad by grief, Max commandeers a supercharged black Pursuit Special and sets out to avenge their deaths by whatever means necessary. The film was followed three years later by the superior Mad Max 2 (AKA The Road Warrior).
Because of Gibson's anonymity to audiences outside Australia his face was not featured on many of the posters designed to sell the film in other territories. The American one sheet features a classic illustration of a leather-clad figure with his face covered by a futuristic visor. This British quad features an MFP figure pointing a shotgun directly at the viewer but it's not obviously Mel Gibson's character. The car below the figure is a hybrid between the colourful Interceptor cop vehicles and Max's black Pursuit.
This UK one sheet was designed and illustrated by Tom Beauvais, a British artist with a lengthy career working in film marketing which saw him design and/or illustrate several notable posters, including the quad for Butch Cassidy and the Sundance Kid and the infamous 'rotten hand bursting from the ground' image for Lucio Fulci's Zombie Flesh Eaters. In 2012 I was lucky enough to meet and interview Tom and the article can be read here. The Mad Max poster was discussed during the meeting:
———
You worked on one of my favourite film posters at the end of the 1970s, which is the one for Mad Max. Could you talk about designing that?
On that one we were working to a brief from Julian Senior at Warner Bros and he told us he wanted a policeman looking down the twin-barrels of a shotgun. I did an initial sketch of the figure with the car below and he responded really well to it. The praise was generous and I think it was probably because it had been his idea originally. I actually think that Mike Sparling, who I mentioned earlier, was used as a reference model for the policeman.
It's a striking poster and made even more impressive by the fact that the illustration isn't crowded out by too much text. It's effective partly because it's so minimal.
———
As well as this UK one sheet there was a British quad poster printed for the title that was designed by Beauvais and features the same artwork. The quad is also part of the Film on Paper collection and it can be viewed here.