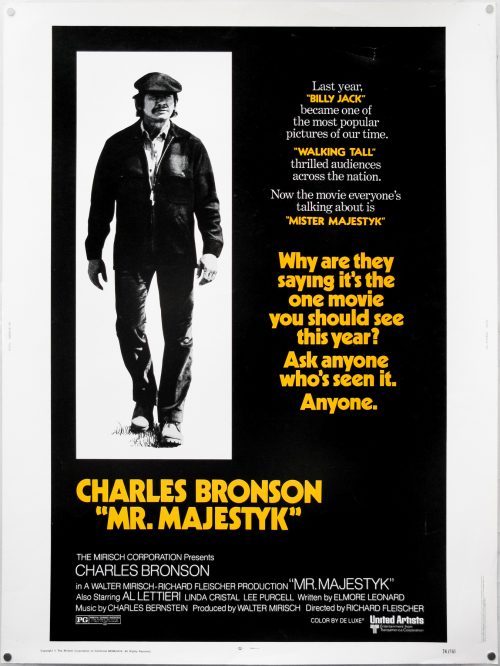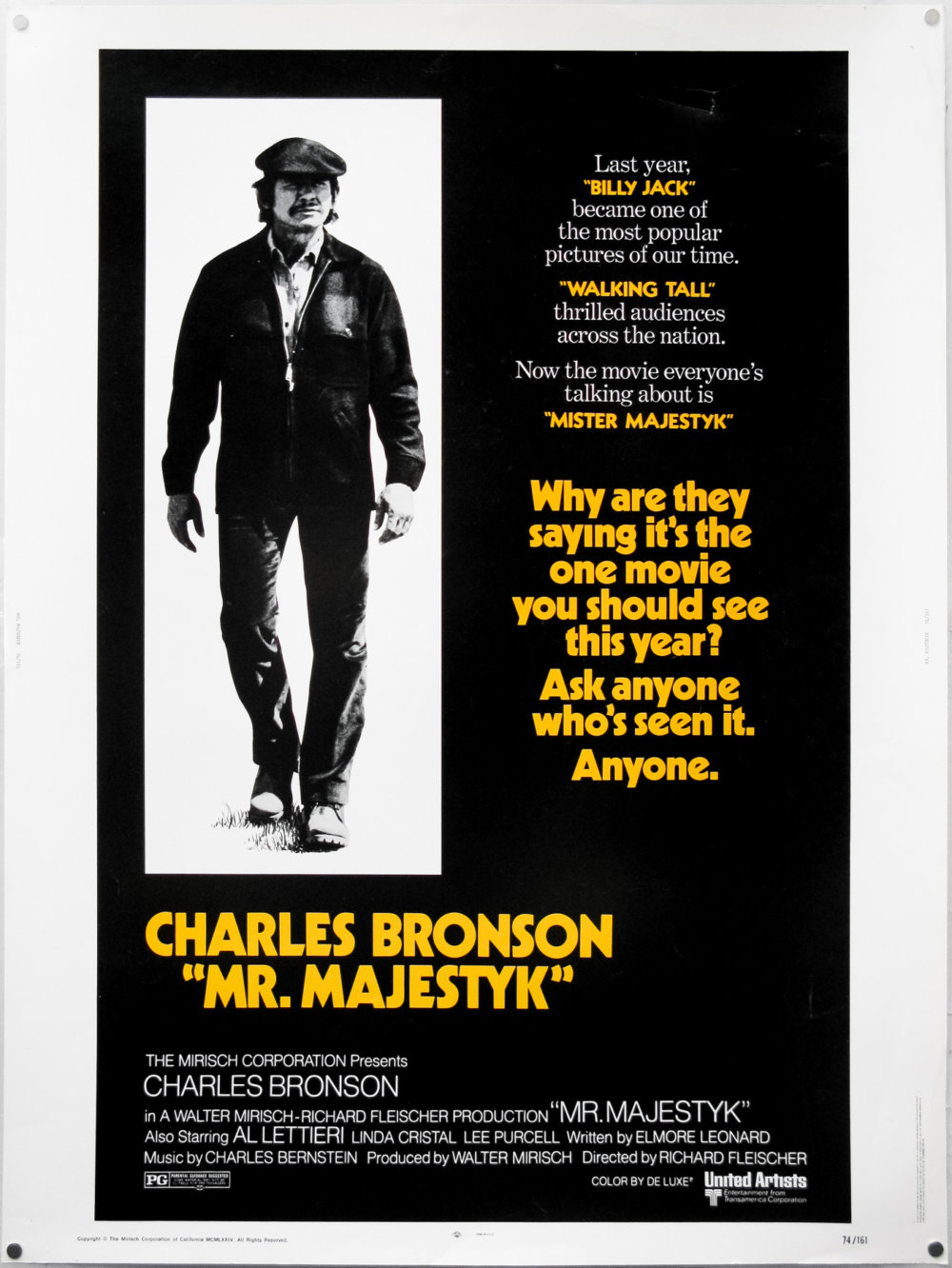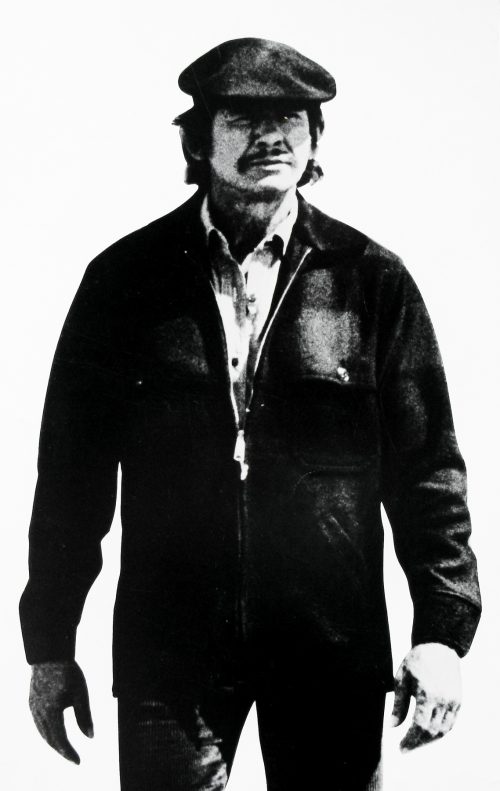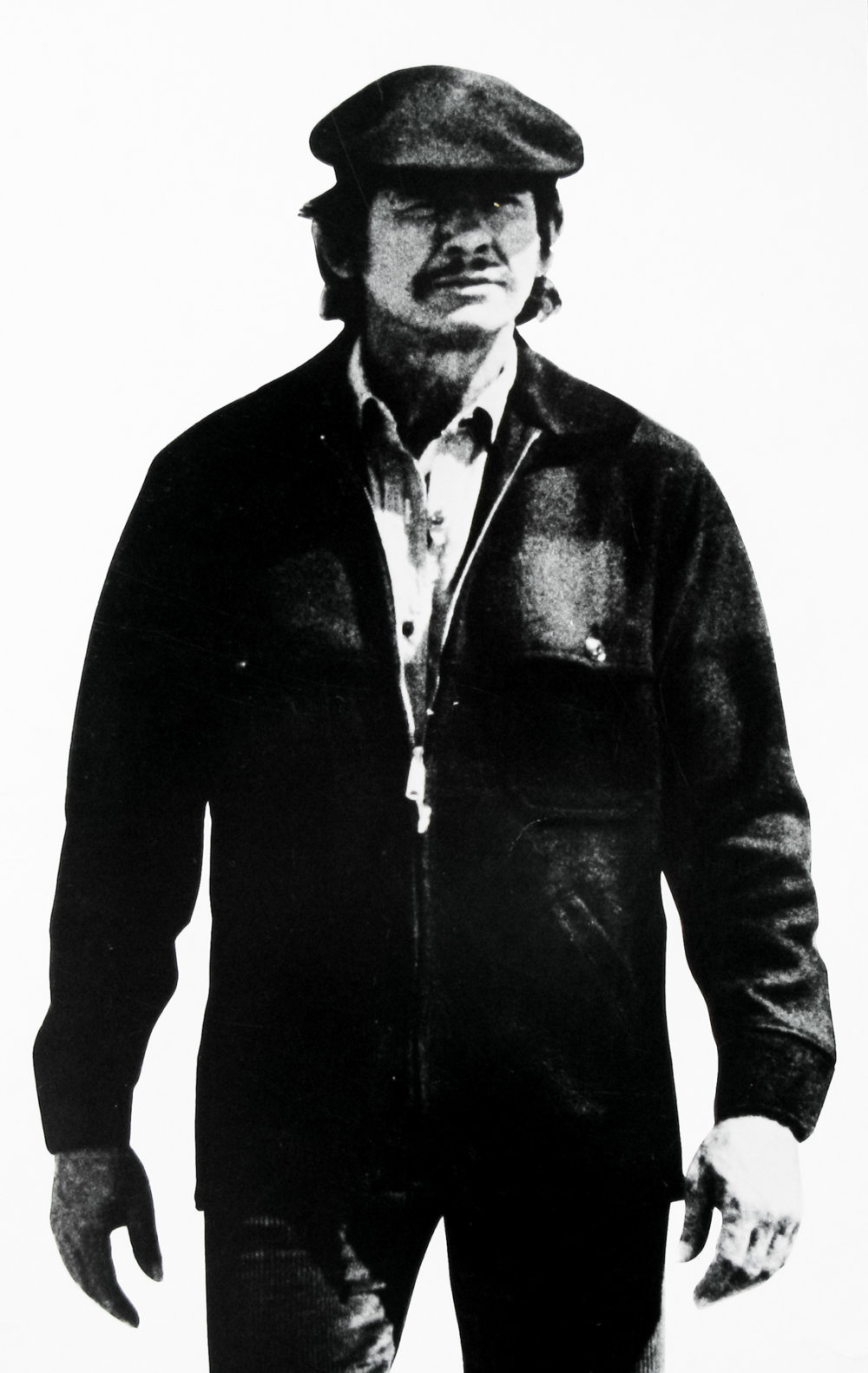 Title
AKA

A Muso Duro [Hard nosed] (Italy)
Year of Film
Director
Origin of Film
Type of Poster
Style of Poster

Style A
Origin of Poster
Year of Poster
Designer
Artist
Size (inches)

30" x 40"
SS or DS

SS
NSS #

74/161
Tagline

Why are they saying it's the one movie you should see this year? Ask anyone who's seen it. Anyone.
Charles Bronson stars as Vince Majestyk in this story of a Vietnam veteran turned melon farmer in a remote Colorado farm, who winds up having to deal with the wrath of a mobster after refusing to get involved in a labour racket. Al Lettieri stars as Frank Renda, a notorious hit man who Majestyk meets whilst spending a short time in prison for assault. During a prison bus breakout instigated by Renda's accomplices Majestyk takes control of the bus and plans to hand the mobster into the police in exchange for a reward. Before this can happen Renda's girlfriend Wiley (Lee Purcell) rescues him and escapes the clutches of the law. A revenge plan is set in motion but the mobster soon comes to realise he underestimated the skills of the melon farmer.
The term 'melon farmer' was infamously appropriated by editors who were tasked with removing the word 'mother fucker' from films to be shown on TV. Director Alex Cox actually supervised the TV recut of his 1984 film Repo Man and this is where the phrase was first used (he actually mentions it during this interview). It has its own entry on the Urban Dictionary website too.
An minor bit of trivia is that this poster is actually hanging inside the trailer owned by Budd (Michael Madsen), a character in Quentin Tarantino's Kill Bill, and is clearly visible during the scene where The Bride (Uma Thurman) attacks Elle Driver (Daryl Hannah) – click here to see a clip (spoilers abound).
The original trailer is on YouTube.