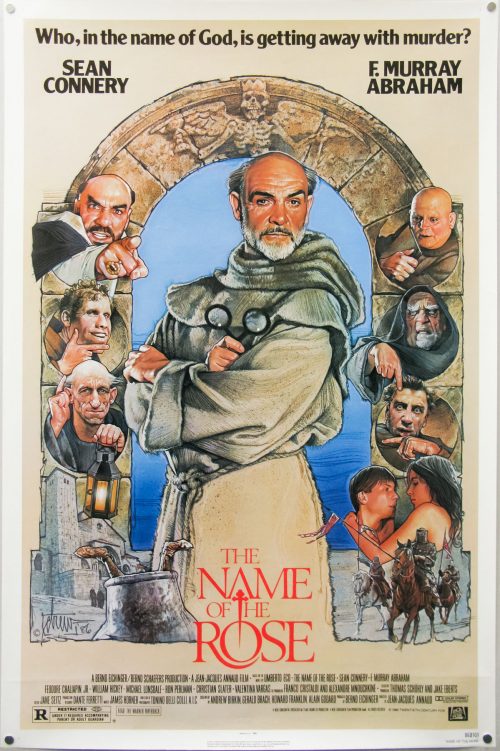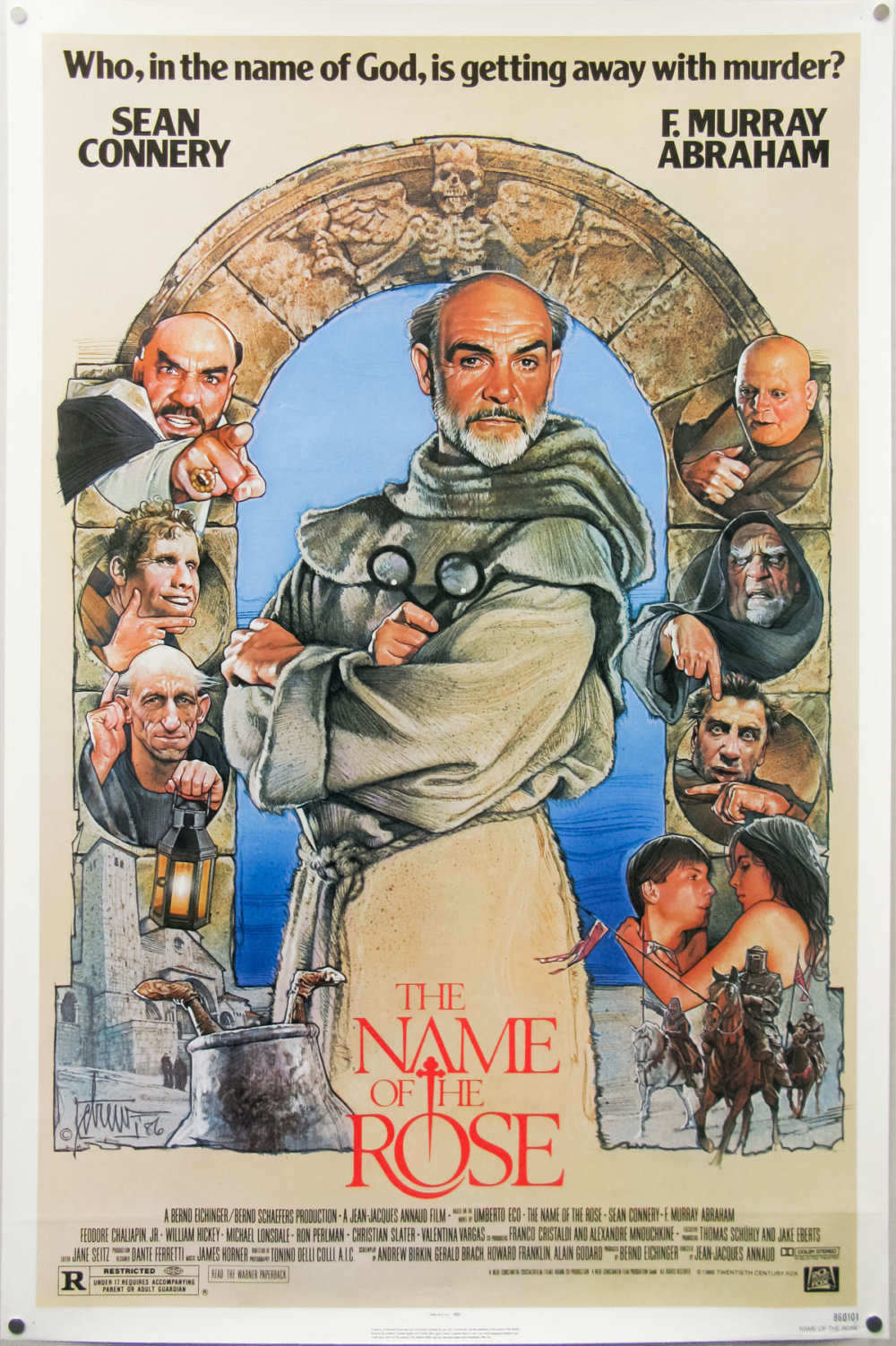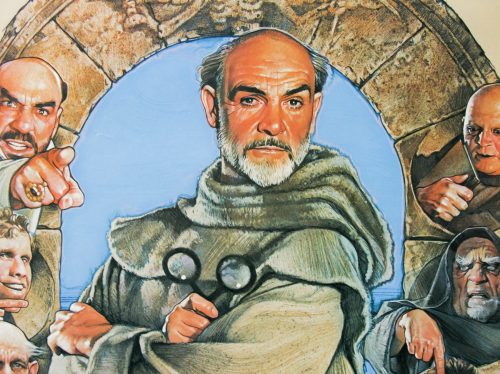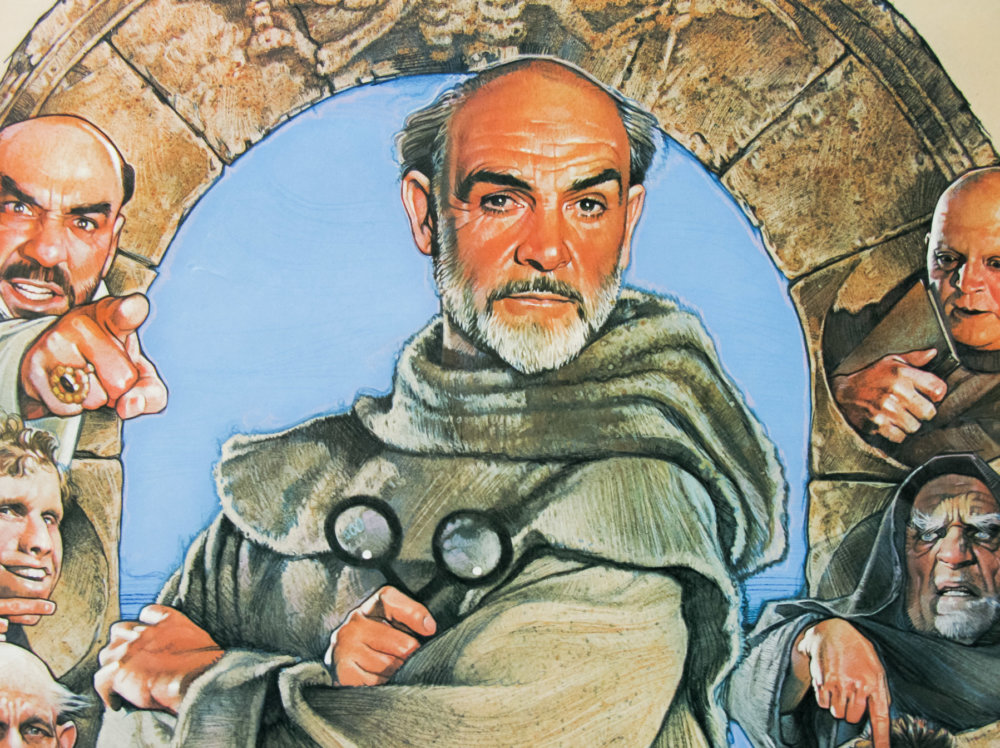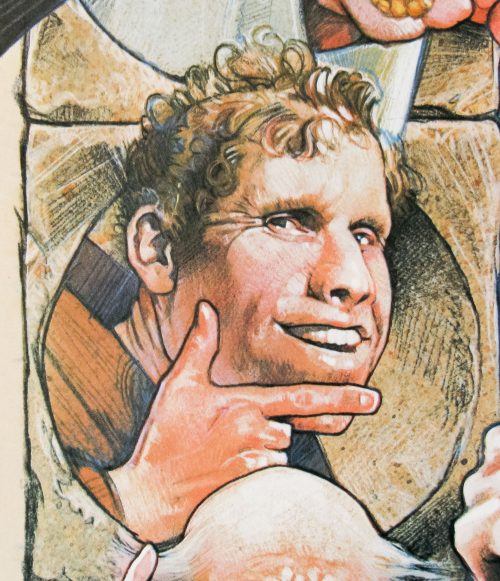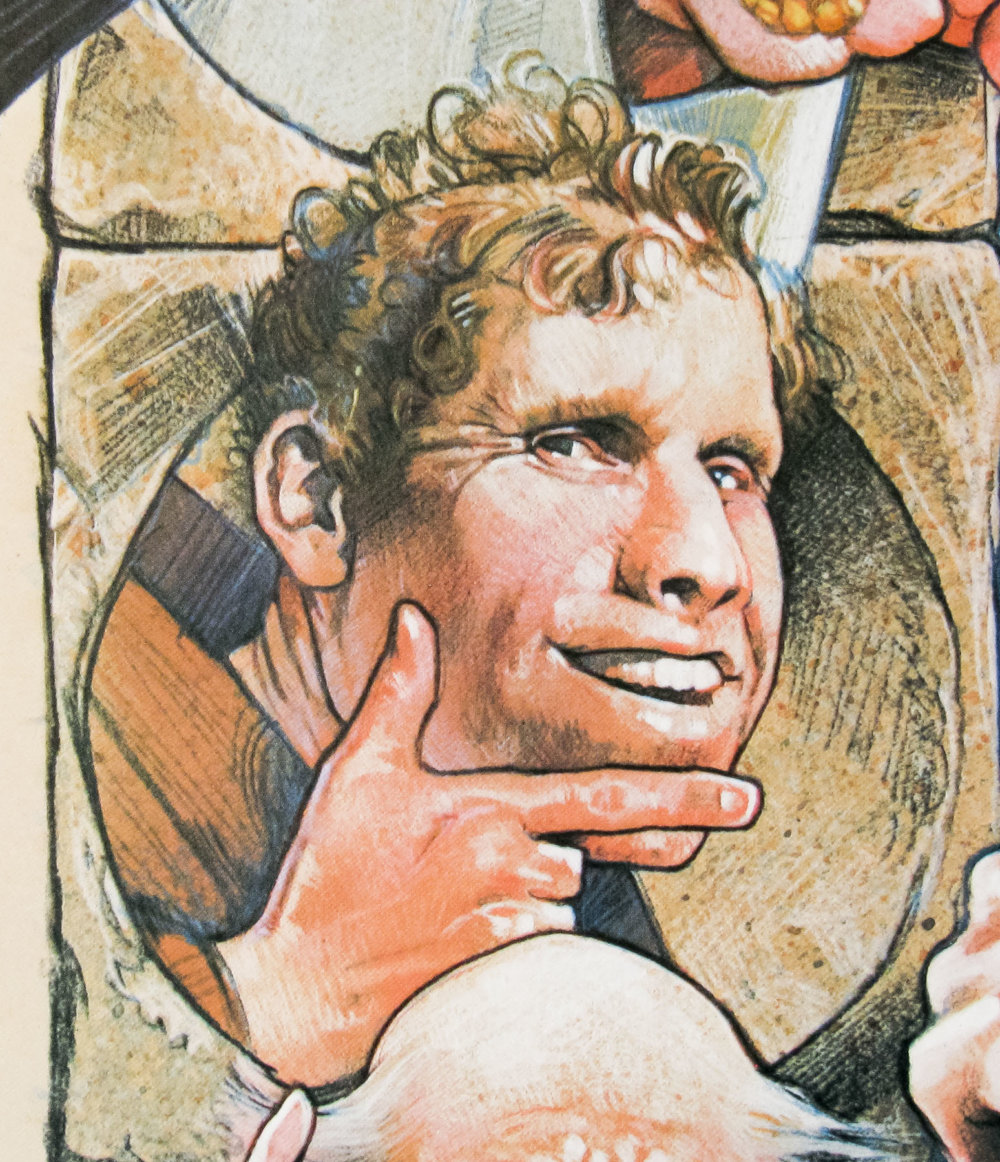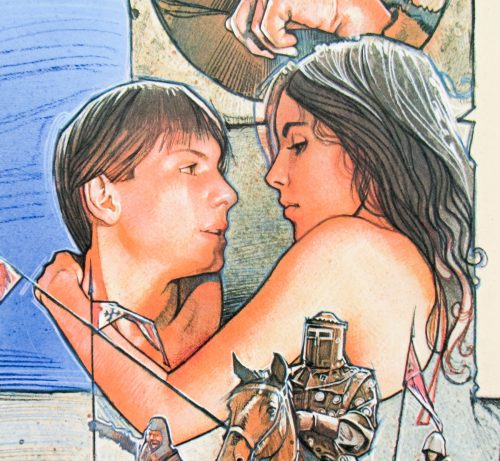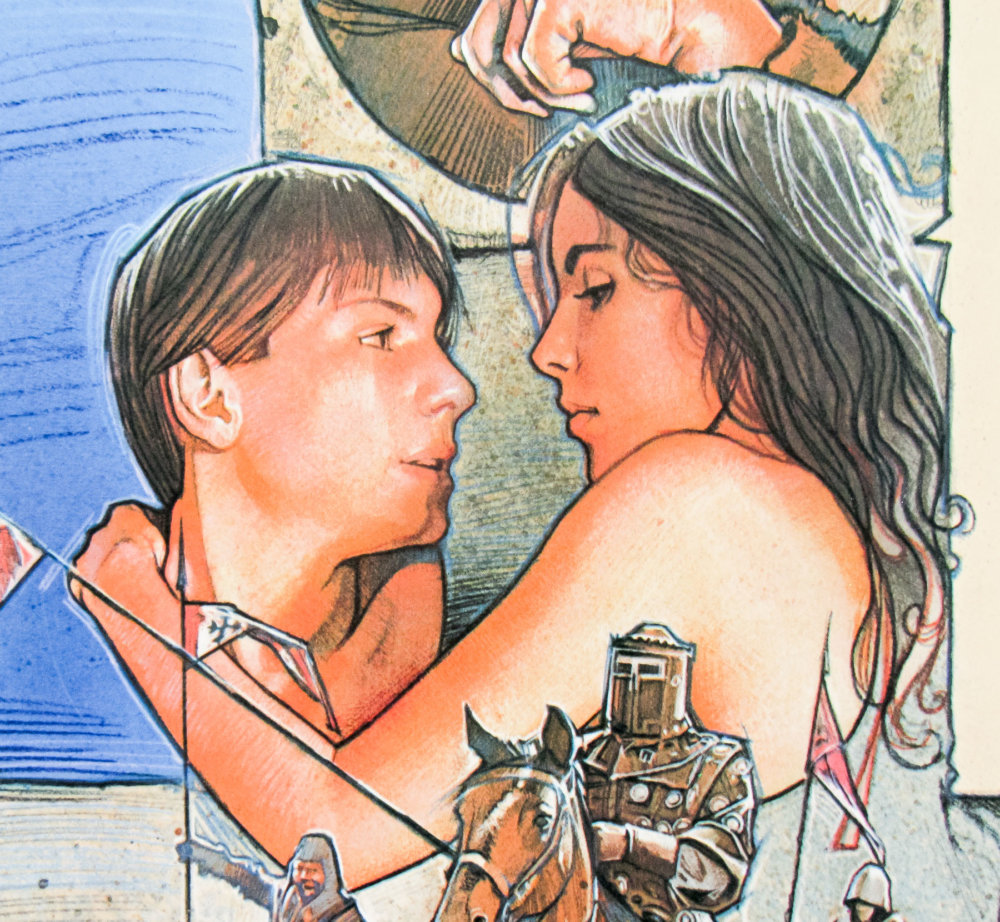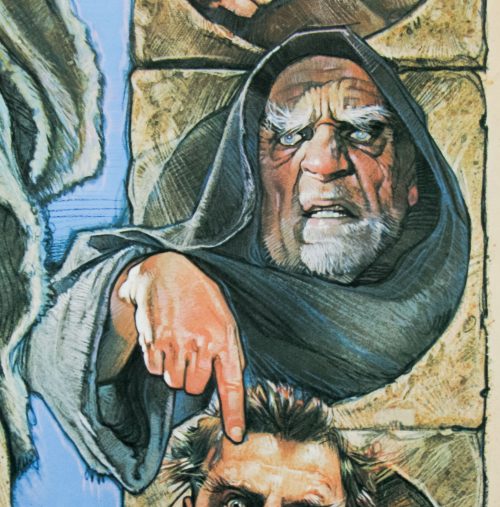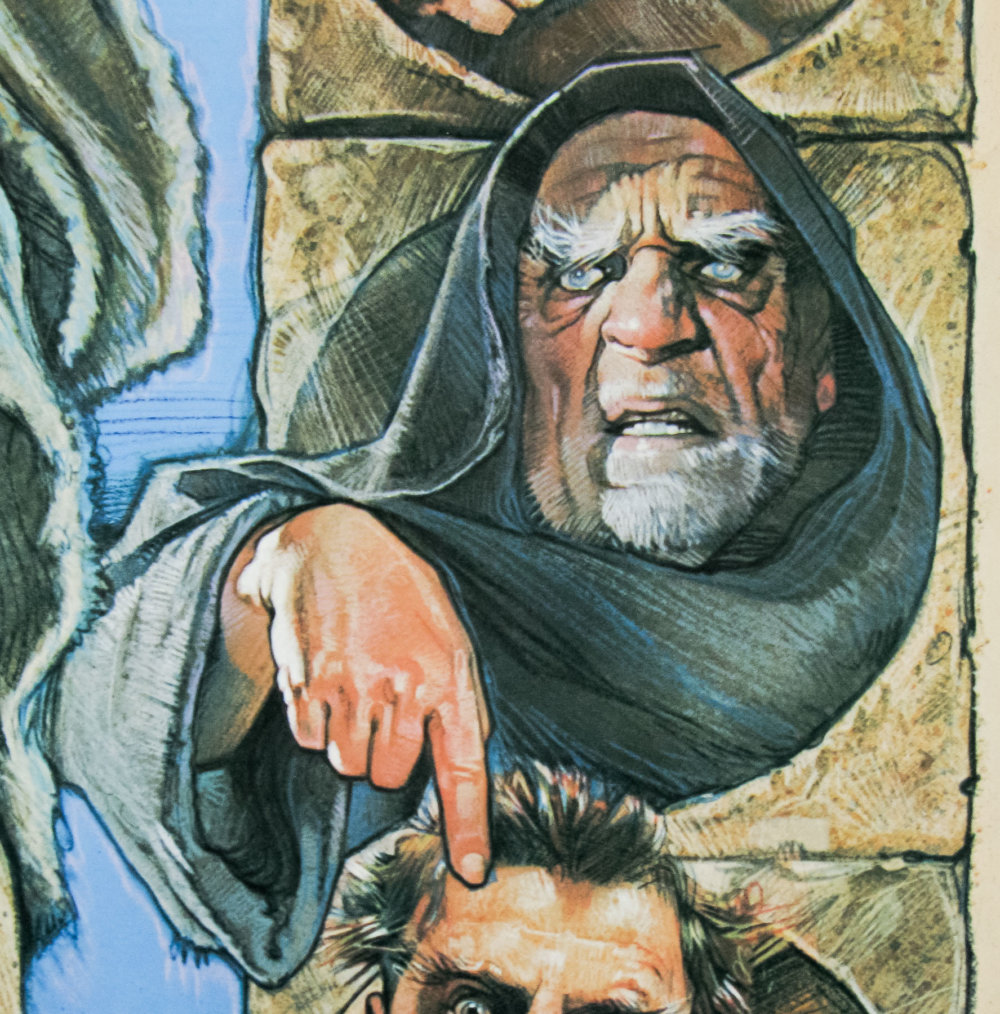 Title
AKA

Der Name der Rose (Germany - original title)
Year of Film
Director
Starring
Origin of Film
Type of Poster
Style of Poster

--
Origin of Poster
Year of Poster
Designer
Artist
Size (inches)

27 1/16" x 40 15/16"
SS or DS

SS
NSS #

860101
Tagline

Who, in the name of God, is getting away with murder?
Artwork by the great Drew Struzan on this US one sheet for French director Jean-Jacques Annaud's 1986 medieval whodunnit, starring Sean Connery and Christian Slater in one of his first major film roles. Based on the book by Italian novelist, semiotician, philosopher and critic Umberto Eco, the film focuses on the investigation of a series of mysterious deaths in an isolated abbey by the monk William of Baskerville (Connery) aided by his novice Adso of Melk (Slater). The pair must race against time to prevent falsely accused suspects, including Ron Perlman's demented hunchback Salvatore, being punished at the hands of the inquisitor Bernardo Gui (F. Murray Abraham).
Struzan's portrait of a balding Connery is absolutely spot on and easily on par with the one he did three years later for Indiana Jones and the Last Crusade. According to IMDb, the presence of the ugly characters in the film (and on the poster) is due to Annaud "casting the ugliest actors he could get because he wanted the characters to appear "real", based on the men in the village where he lived. When he returned to his village, some of the men asked him if he really considered them to be as ugly as the actors, and he said, "Yes."
Several other international posters for the film, including this German one, depict Connery looking extremely serious and glum.
To see the other posters I've collected by Struzan click here.
The original trailer is on YouTube.