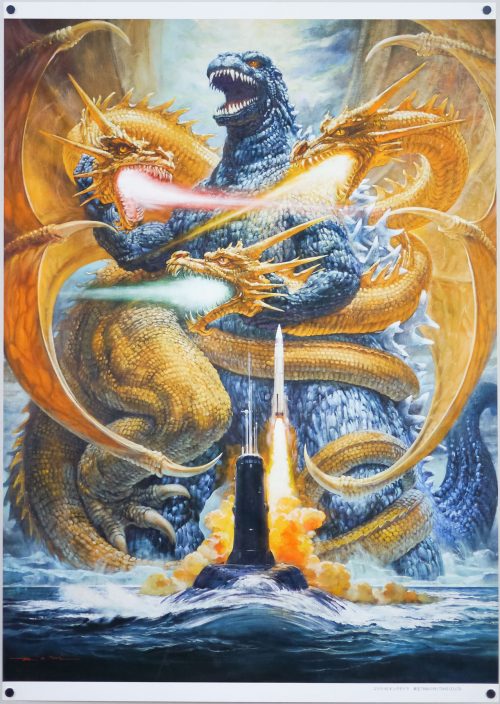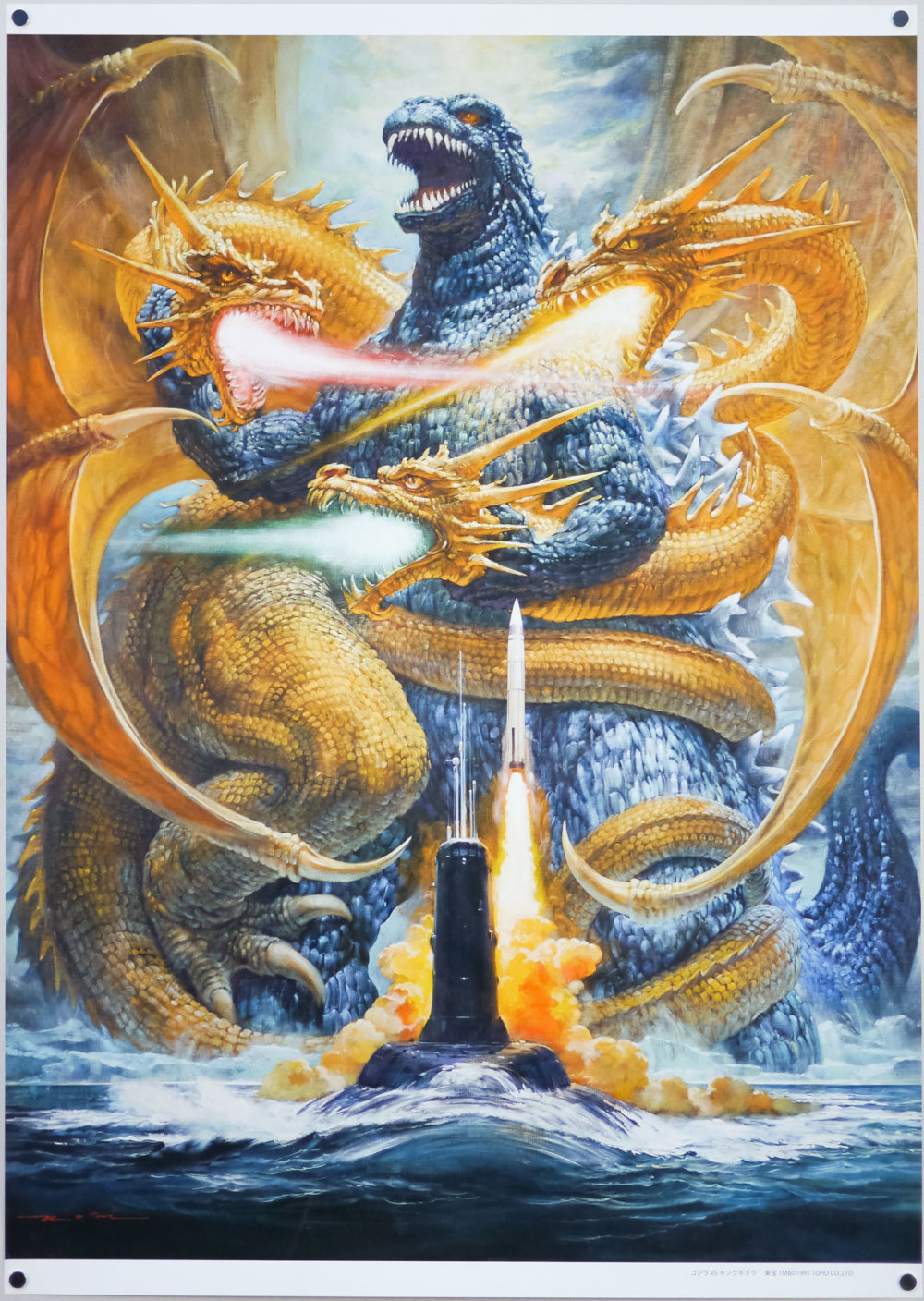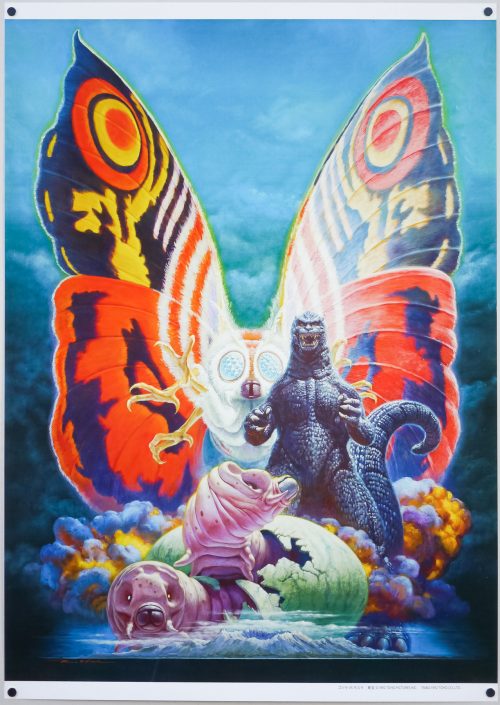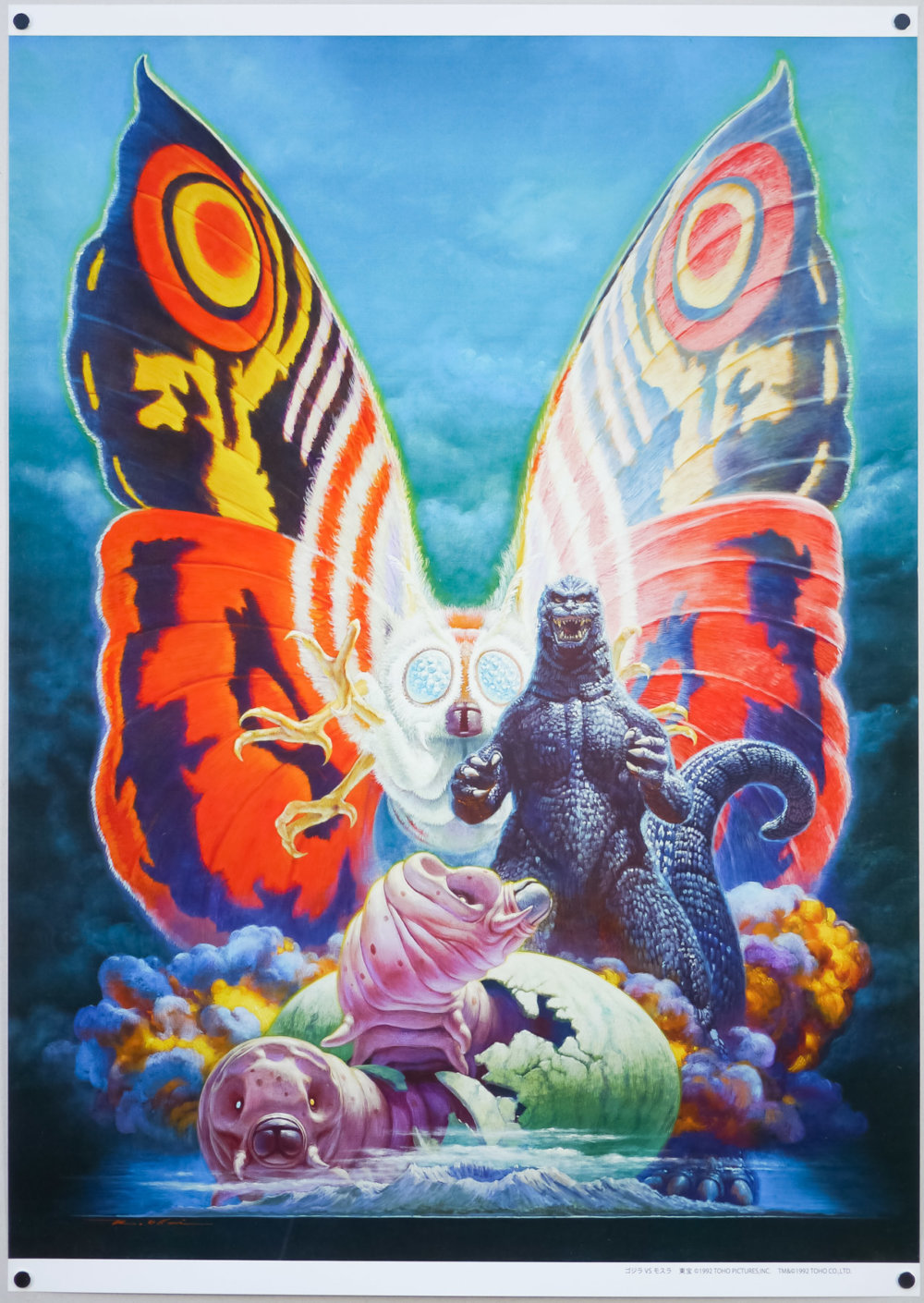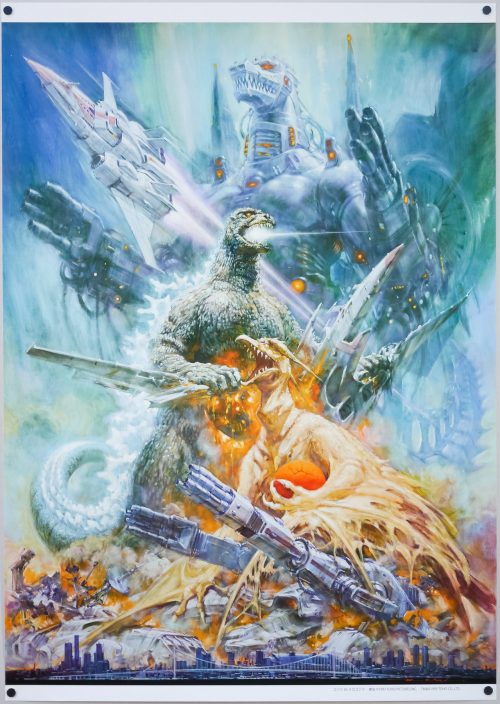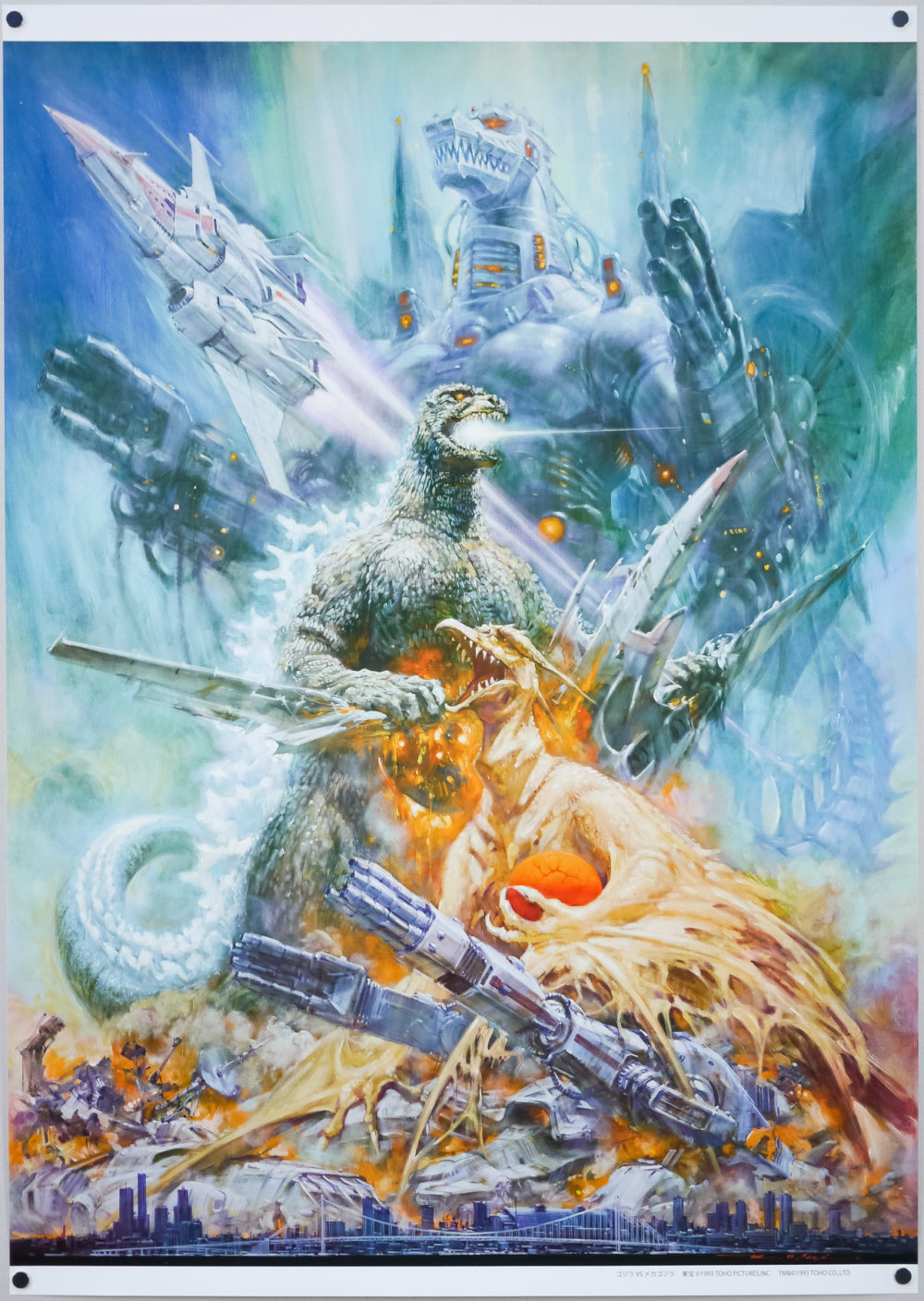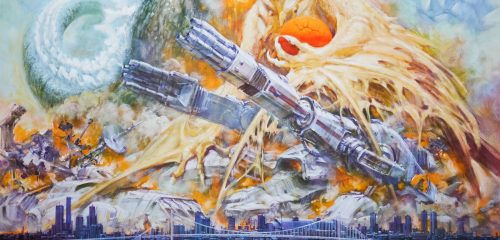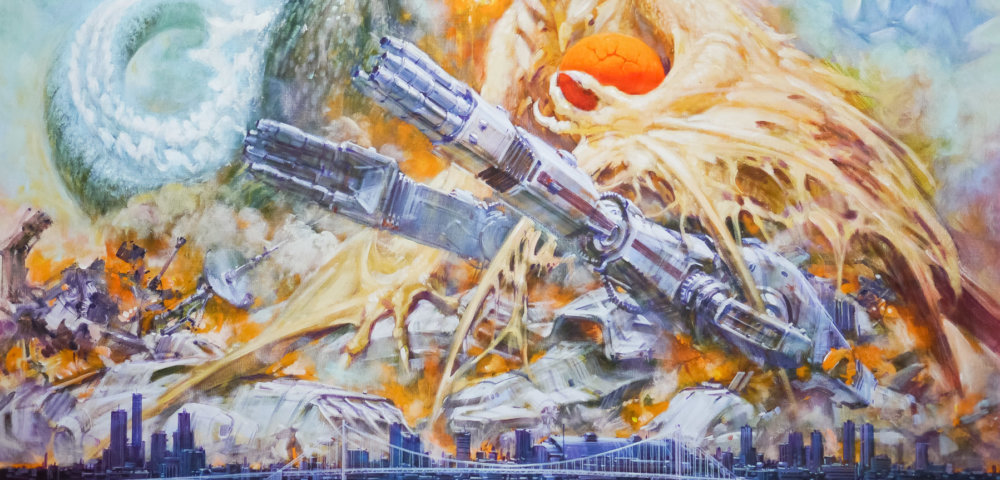 AKA

--
Year of Film
Director
Starring
Origin of Film
Type of Poster
Style of Poster

--
Origin of Poster
Year of Poster
Designer
Artist
Size (inches)

16 10/16" x 23 6/16"
SS or DS

SS
Tagline

--
These three small Godzilla artwork posters were sold together at the exhibition held in February and March 2014 to celebrate the work of the brilliant Japanese illustrator Noriyoshi Ohrai. This set features three of the paintings that Ohrai did for the 'Millennium' part of the Godzilla franchise. Although I have the B1 printed posters of each of the films it's great to see the artwork without any of the titles or credits and, as I discovered when I visited the exibition the artwork for Godzilla vs Mechagodzilla is a lot lighter than how it printed. The exhibition director Tatsuya Ishida told me that the printing process meant that the final poster was a few shades darker than originally intended.
I wrote a report of my visit to the exhibition and that can be viewed here.
Each of the Godzilla final printed posters can be seen in the Film on Paper collection via these links:
Godzilla vs King Ghidorah
Godzilla vs Mothra (1992)
Godzilla vs Mechagodzilla (1993)