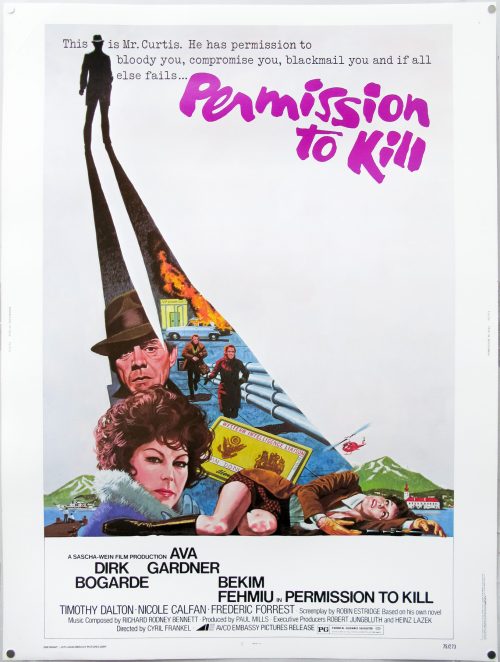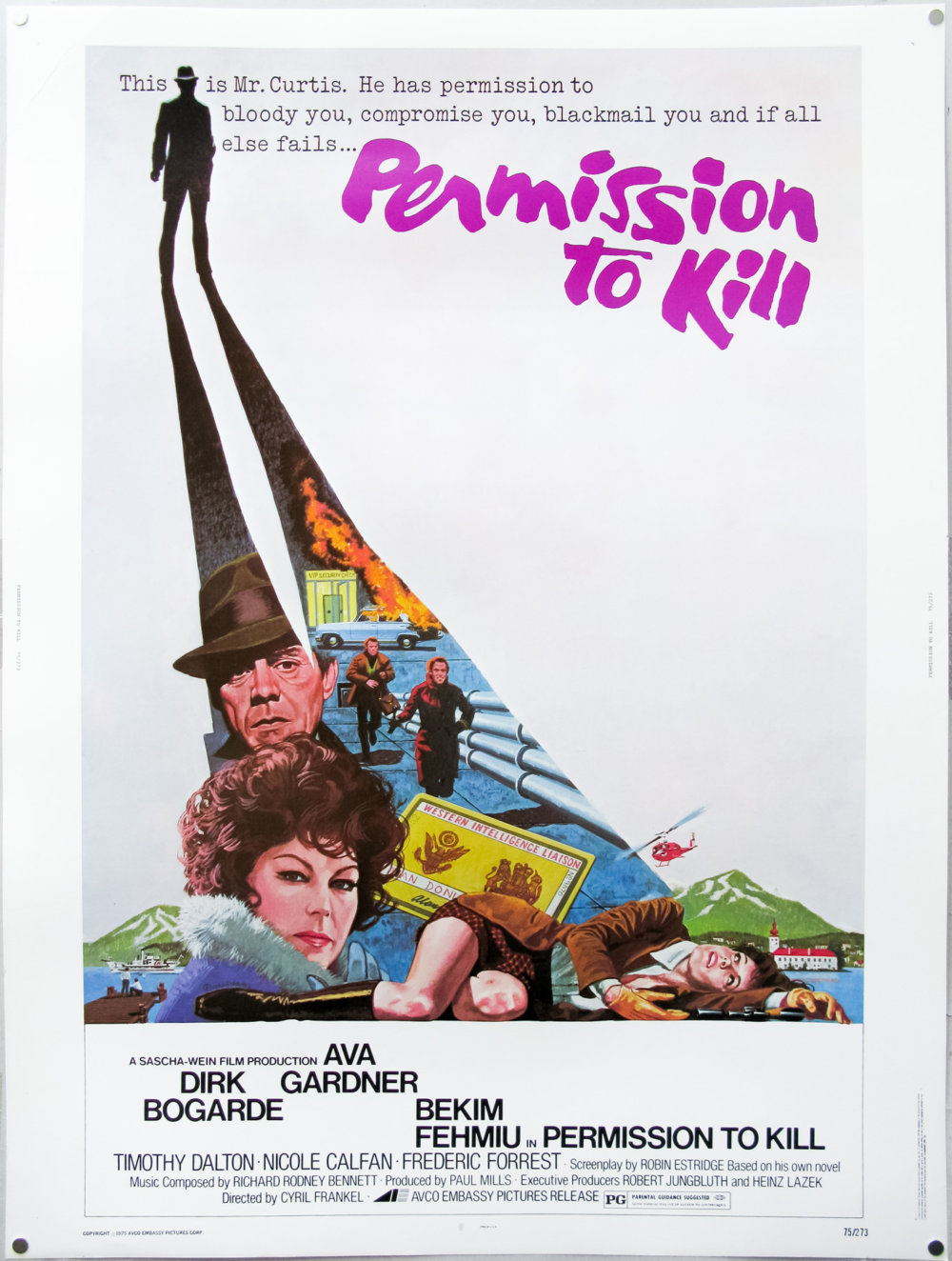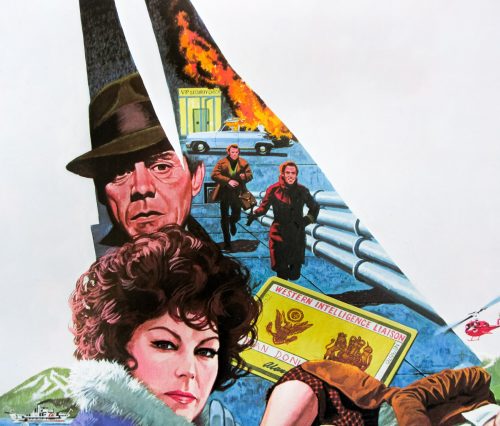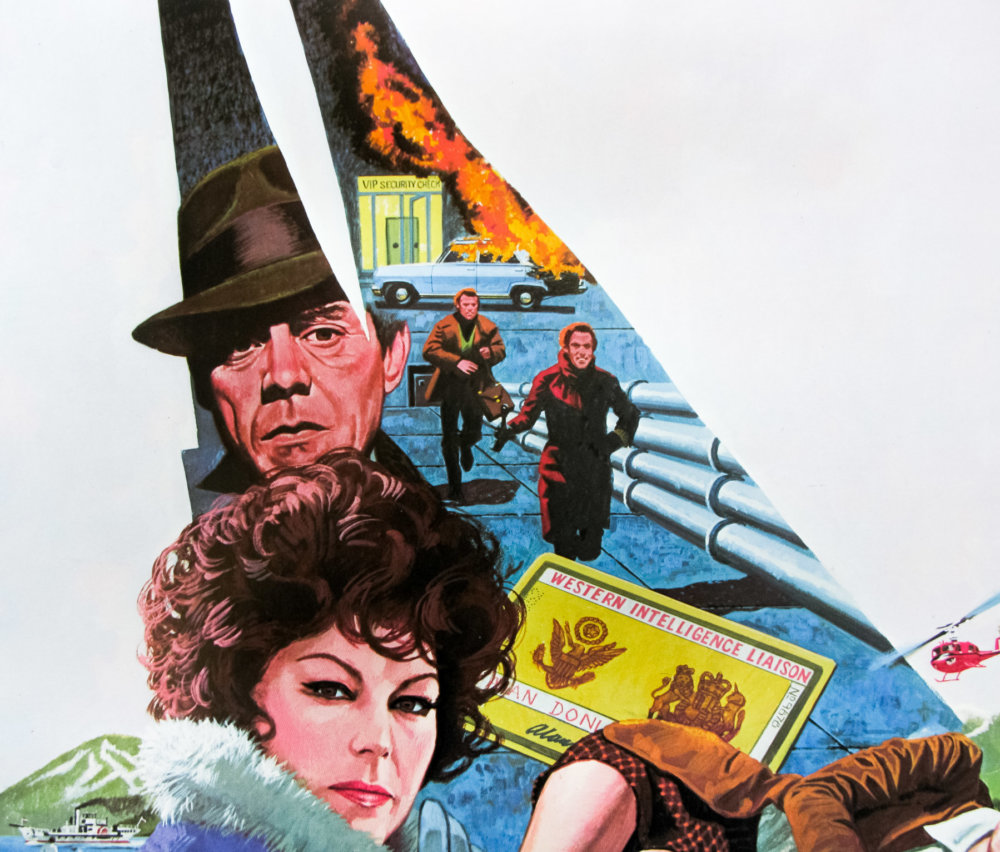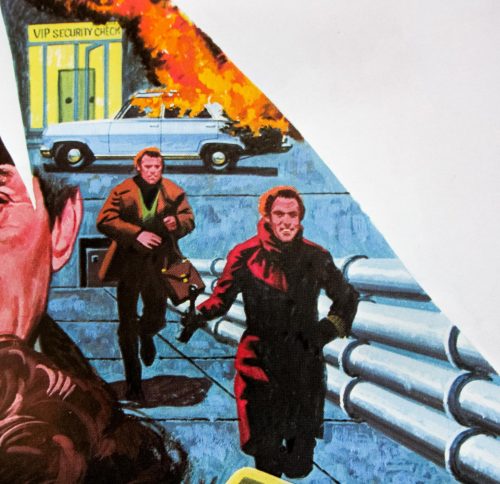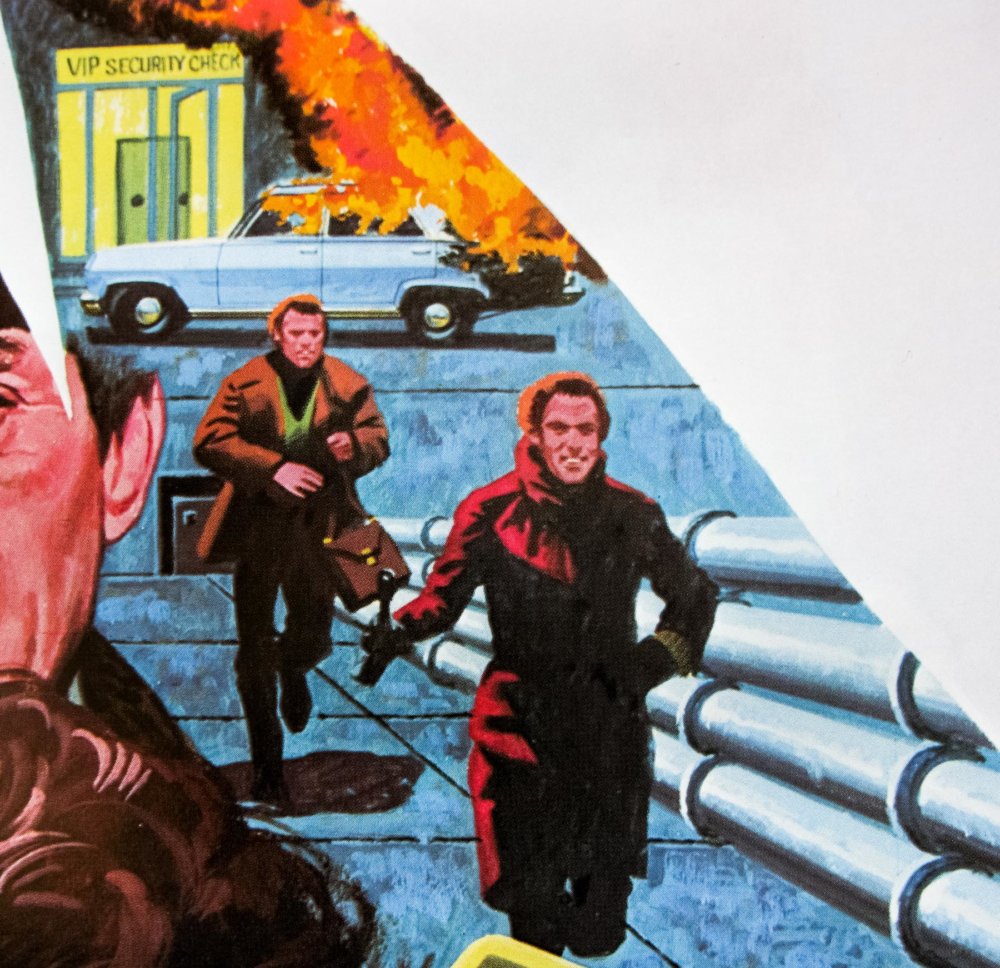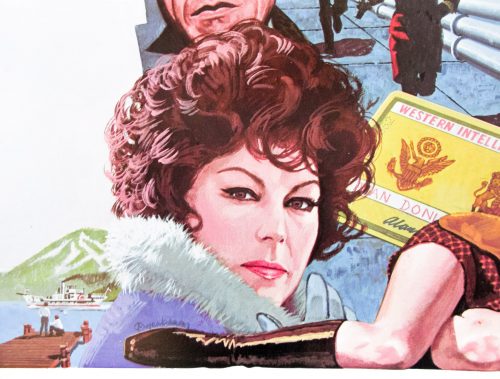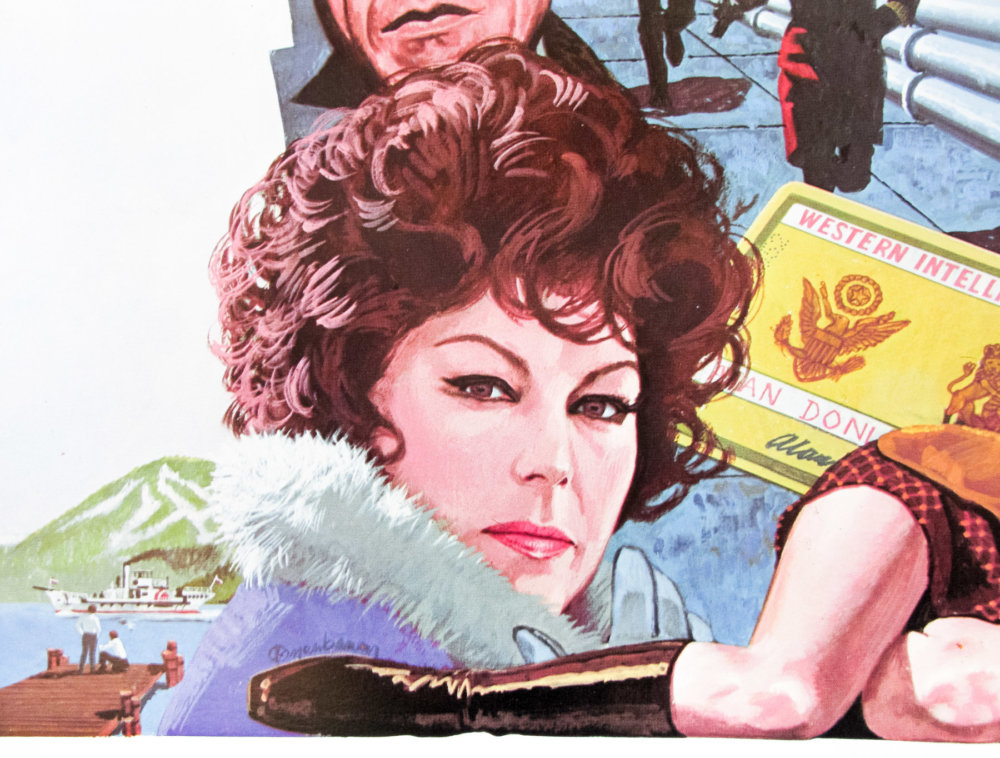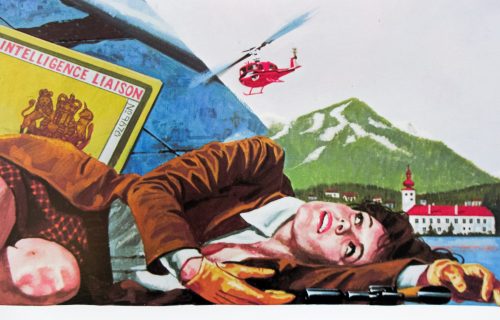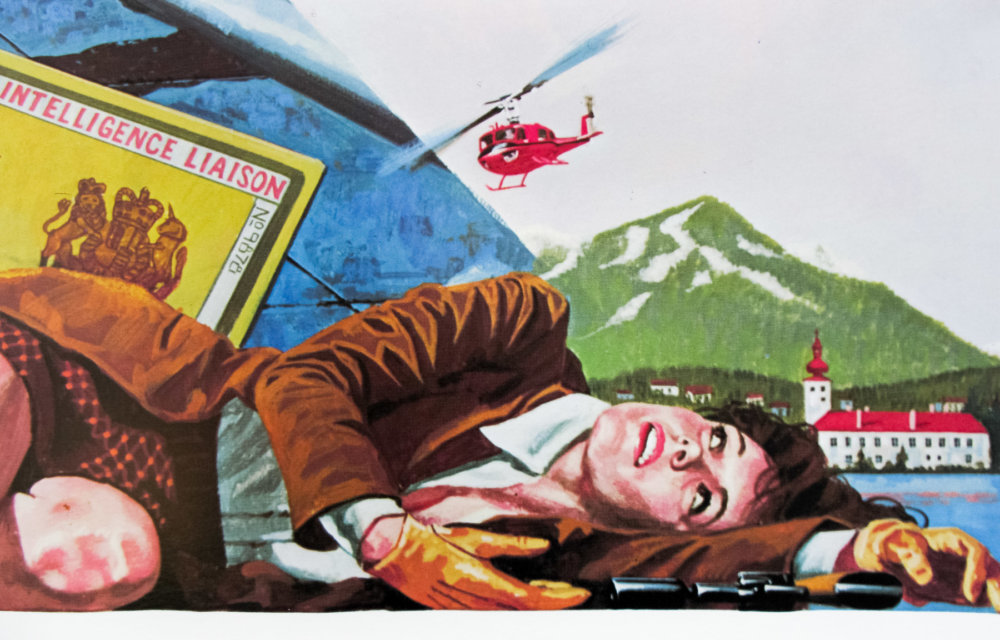 Title
AKA

The Executioner (alt. title)
Year of Film
Director
Starring
Origin of Film
Type of Poster
Style of Poster

--
Origin of Poster
Year of Poster
Designer
Artist
Size (inches)

30 2/16" x 40"
SS or DS

SS
NSS #

75/273
Tagline

This is Mr. Curtis. He has permission to bloody you, compromise you, blackmail you and if all else fails...
I'll admit to not having seen this 1975 political spy thriller starring Dirk Bogarde, Ava Gardner and a pre-Bond Timothy Dalton, but going by the lack of information, reviews and discussion of the film on IMDb, I am not alone. It doesn't appear to have been released on DVD and I could only find evidence of a UK VHS release (on Amazon).
One of the only reviews I could find has this to say:
Permission to kill has got to be one of the WORST films ever made, The directing from Frankel is appaling, The story is needlessly complicated and confusing, and the actors (especially Bogarde) look like they'd rather be somewhere else, but above all absolutely NOTHING happens.
Even if the film is not one to seek out, this poster, with artwork by American artist Robert Tanenbaum, is definitely an interesting one. I really like the composition and use of masking within the shadow of the mysterious 'Mr Curtis'. Tanenbaum clearly has a thing for horizontal ladies, as evidenced here and on his poster for A Boy and His Dog. The colours work well against the grey background and the title logo is also fairly unusual for the time period (being hand drawn and brightly coloured).
To see other posters I've collected by Robert Tanenbaum click here.
The original trailer (with Danish subs) can be found on YouTube.