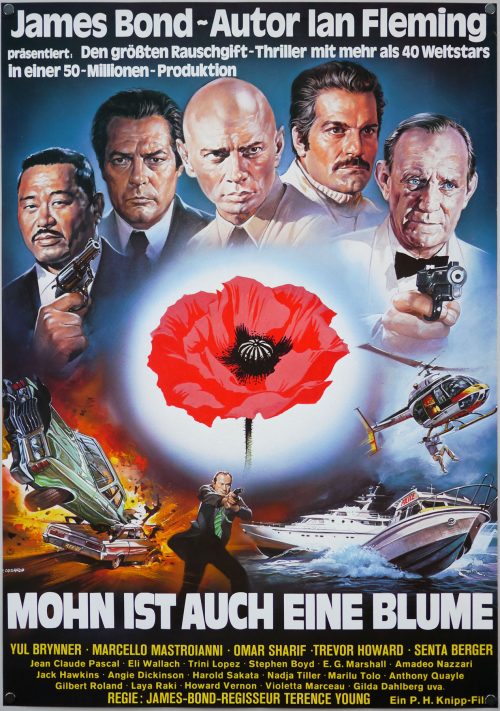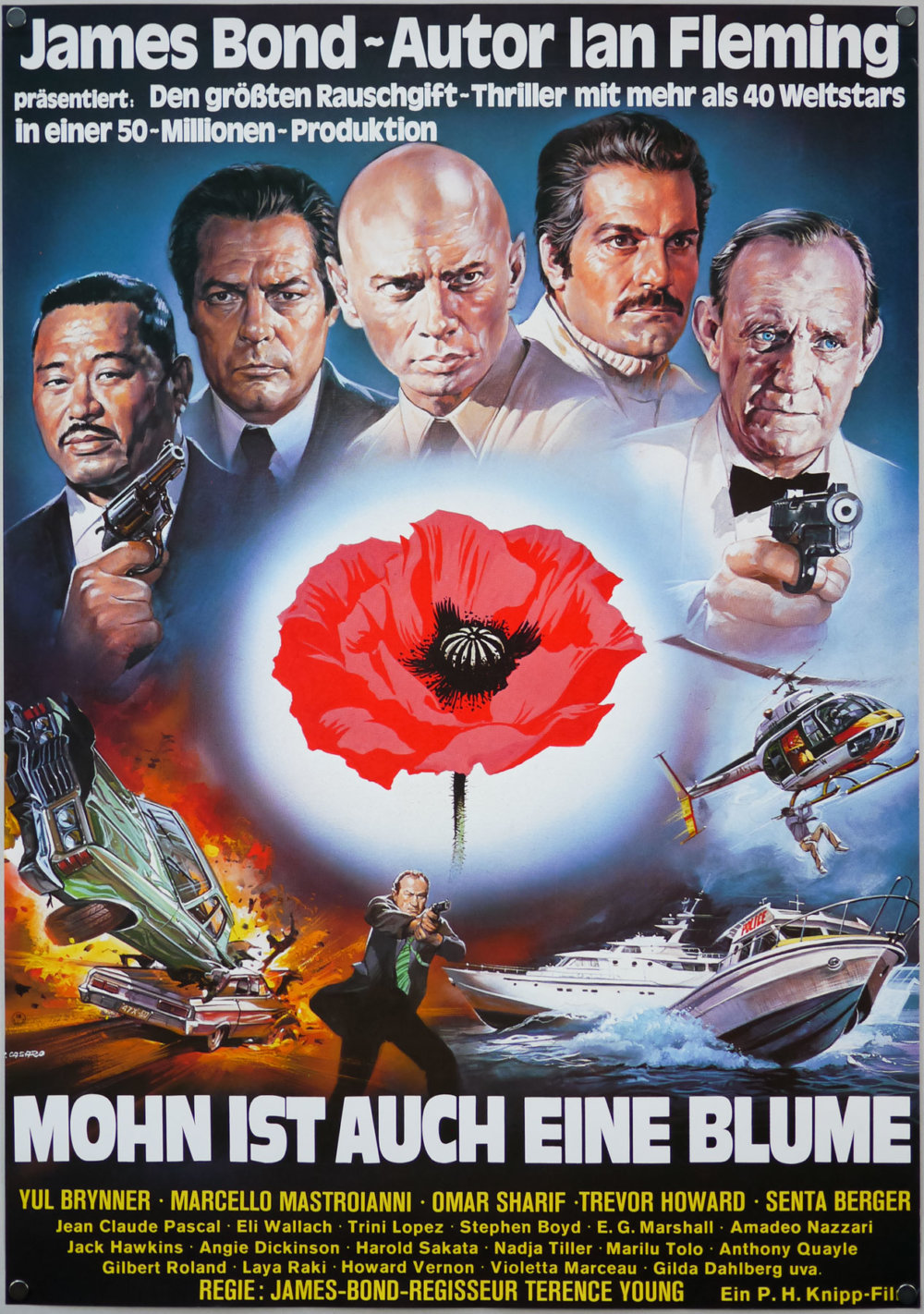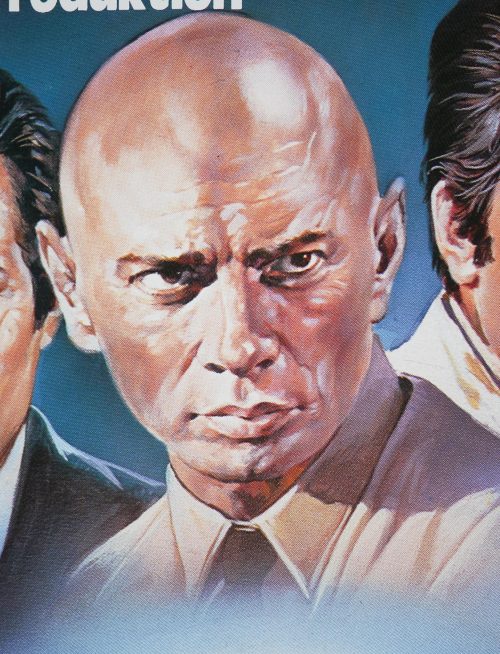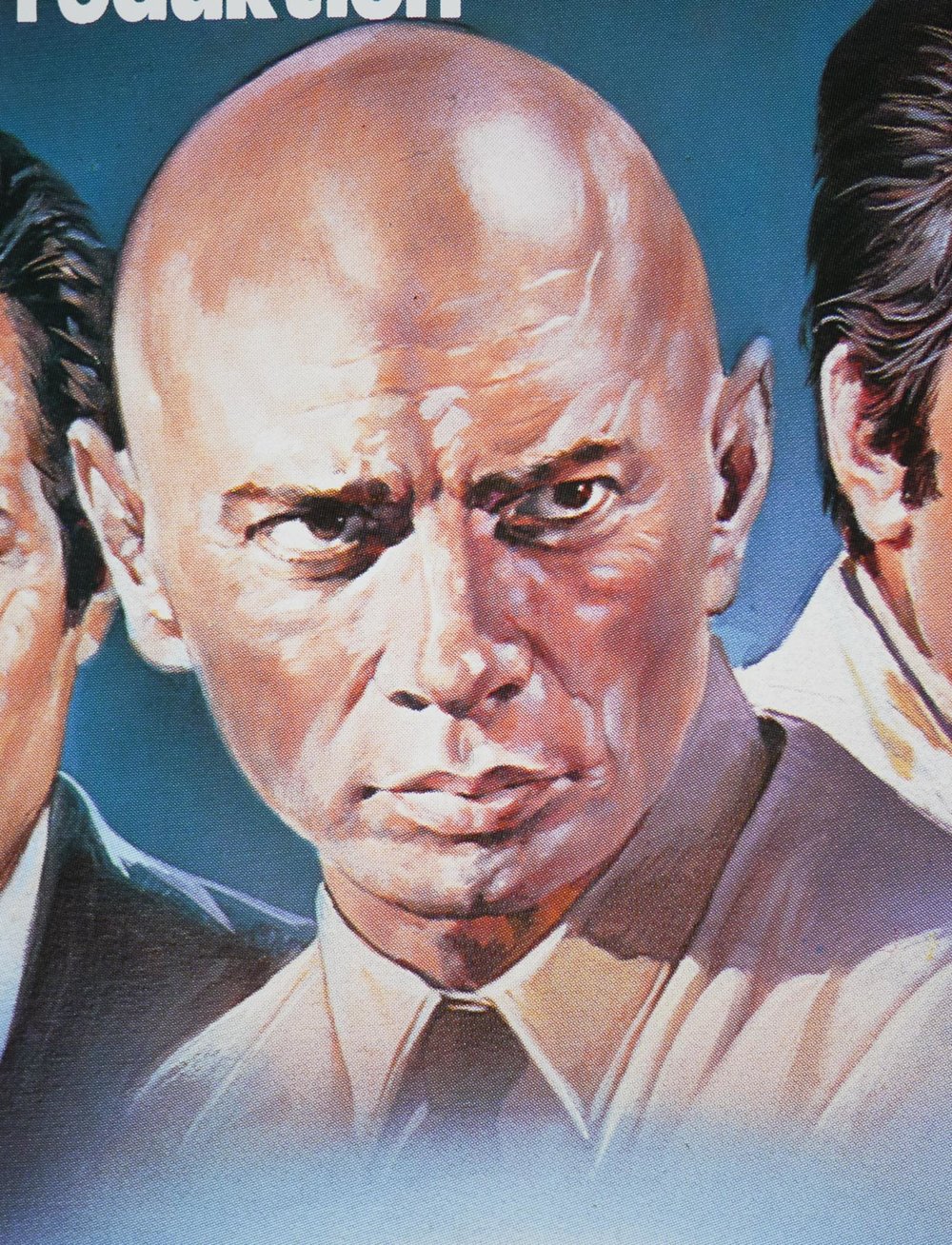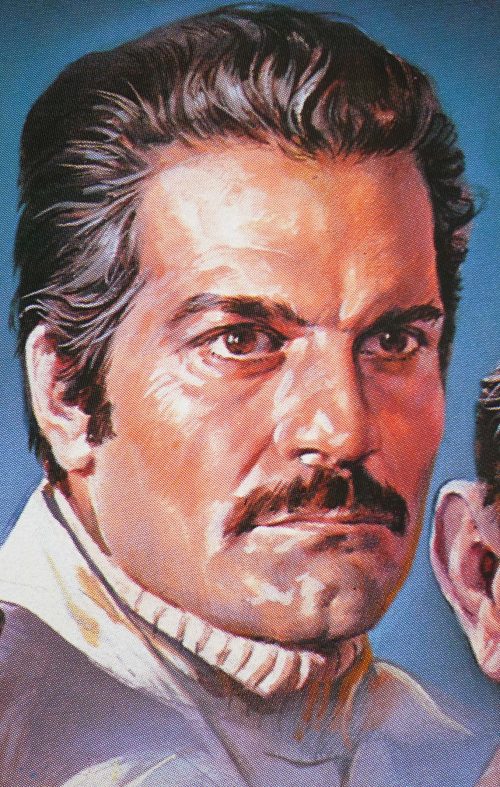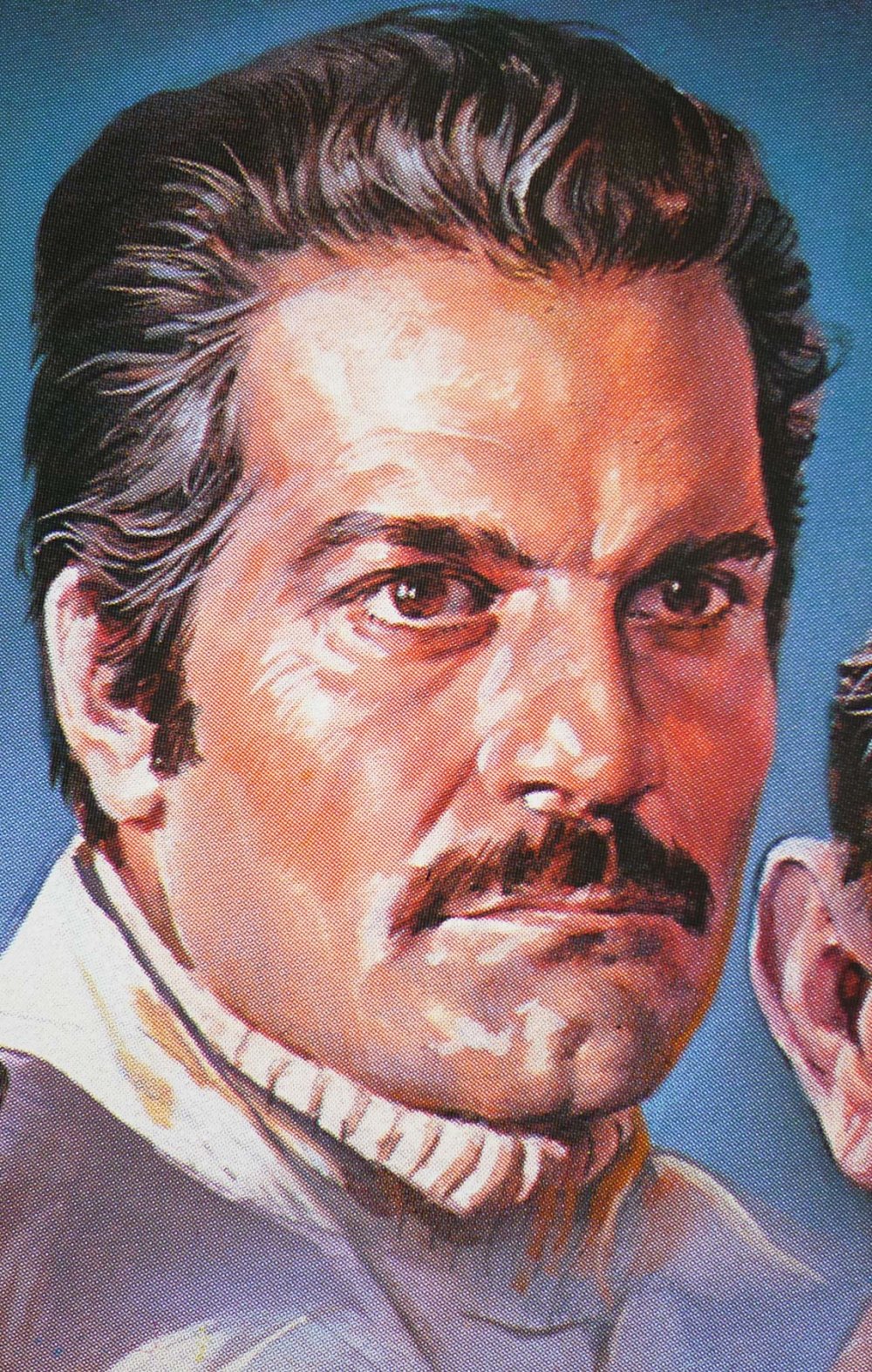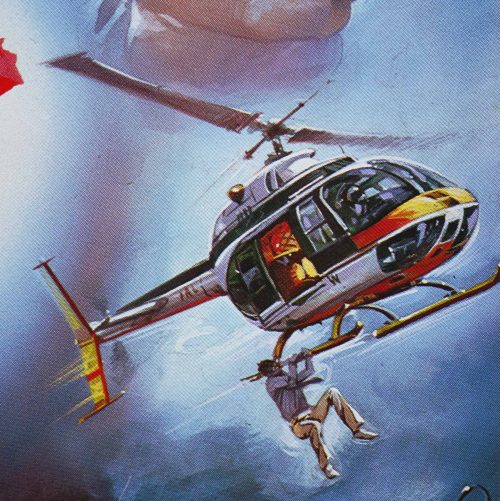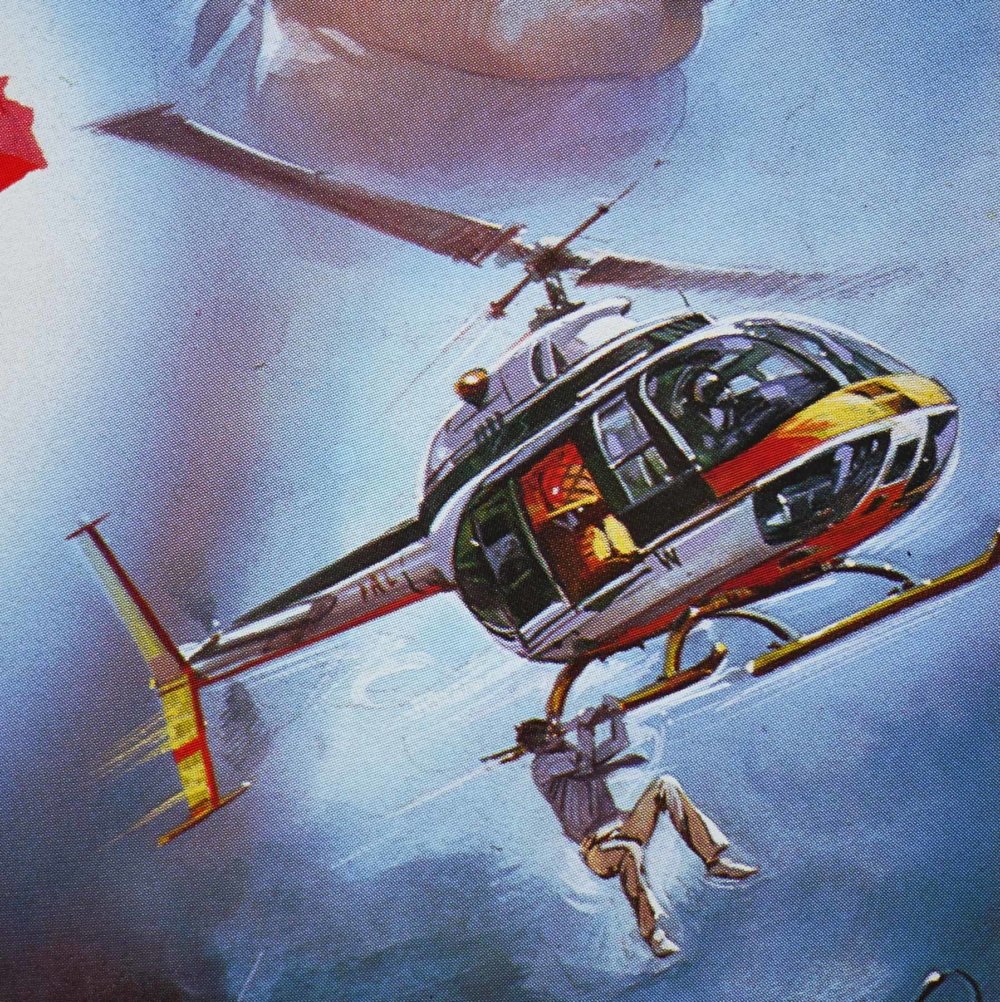 Title
AKA

Mohn ist auch eine Blume (Germany) | The Poppy is Also a Flower (alt. title) | Danger Grows Wild (UK / Australia) | The Opium Connection (USA - video)
Year of Film
Director
Starring
Origin of Film
Type of Poster
Style of Poster

Re-release
Origin of Poster
Year of Poster
Designer
Artist
Size (inches)

23 7/16" x 33 4/16"
SS or DS

SS
Tagline

--
Five great portraits painted by Renato Casaro feature on this German re-release poster for Poppies Are Also Flowers (AKA Danger Grows Wild and several other titles). Made as an anti-drug trafficking film with the help of the United Nations, it was sponsored by corporate entities, including Xerox.  As this poster attests, it was based on a screenplay by James Bond creator Ian Fleming, was directed by Bond director Terence Young and had a seriously star-studded cast. The likes of Yul Brynner, Angie Dickinson, Trevor Howard and Marcello Mastroianni all signed up and, so the story goes, worked for $1 each. Some serious favours must have been called in as I find it hard to believe they were all passionately anti-narcotics!
The story is described thusly on the film's Wikipedia page:
In an attempt to stem the heroin trade at the Afghanistan–Iran border, a group of narcotics agents working for the United Nations inject a radioactive compound into a seized shipment of opium, in the hopes that it will lead them to the main heroin distributor in Europe.
Now largely forgotten, the film is apparently in the public domain and is available to watch on YouTube and elsewhere (although the quality of all copies out there is atrocious). Although originally intended for TV, the film was given a cinema release in several countries, including Japan, UK (as Danger Grows Wild) and Germany. This poster is apparently for a 1973 re-release (for what reason I'm not certain) and the original German release poster can be seen here. Casaro was clearly tasked with making the film appear as exciting as possible and added the action scenes in the bottom half of the poster. It's safe to say that for all the effort that went it to making the film it wasn't exactly successful in curtailing the activities of the international drug trade!
One of my favourite artists, Renato Casaro is an Italian with a prolific movie poster output that lasted over 35 years. He began his career in 1953, aged 19, at the famous Studio Favalli in Rome and would go on to design and paint posters for many of the biggest directors in the world. His skill at accurately portraying actors and his brilliant use of colour and composition saw him much in demand from studios and actors alike. His artwork has featured on posters used in multiple countries, including Japan, Germany, USA as well as in his native Italy.
Check out the incredible amount of work on his official website here, which also features a biography of the artist. In March 2014 I published an exclusive interview with Renato and it can be read by clicking here. The other posters I've collected by Renato Casaro are here.