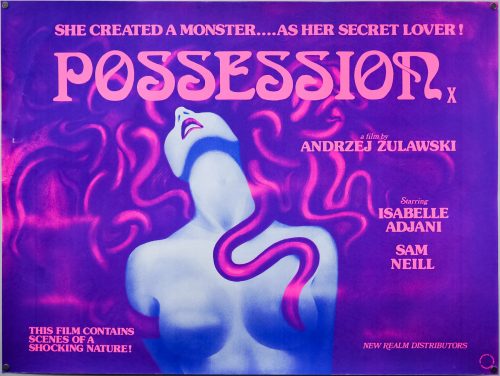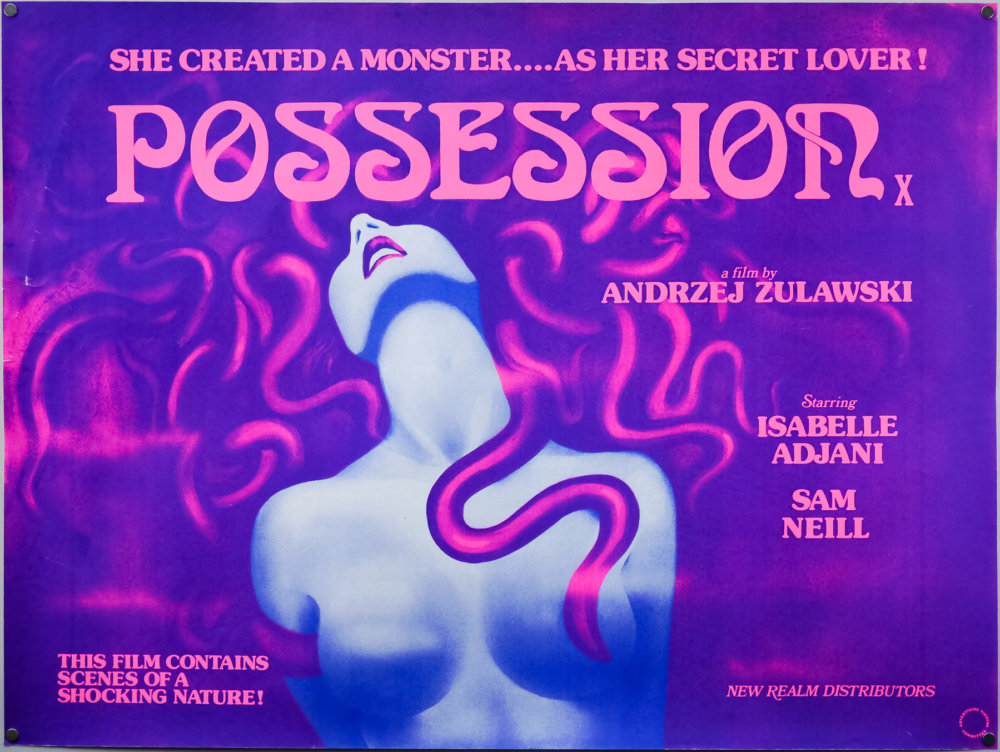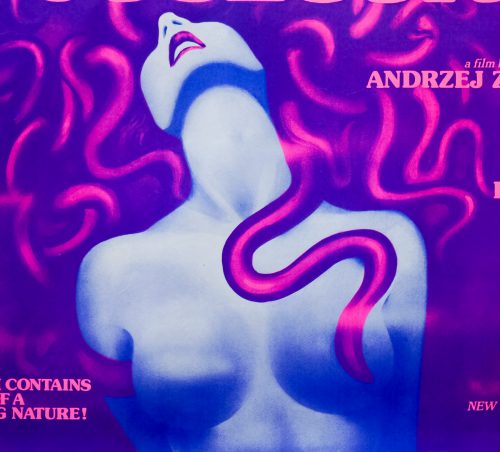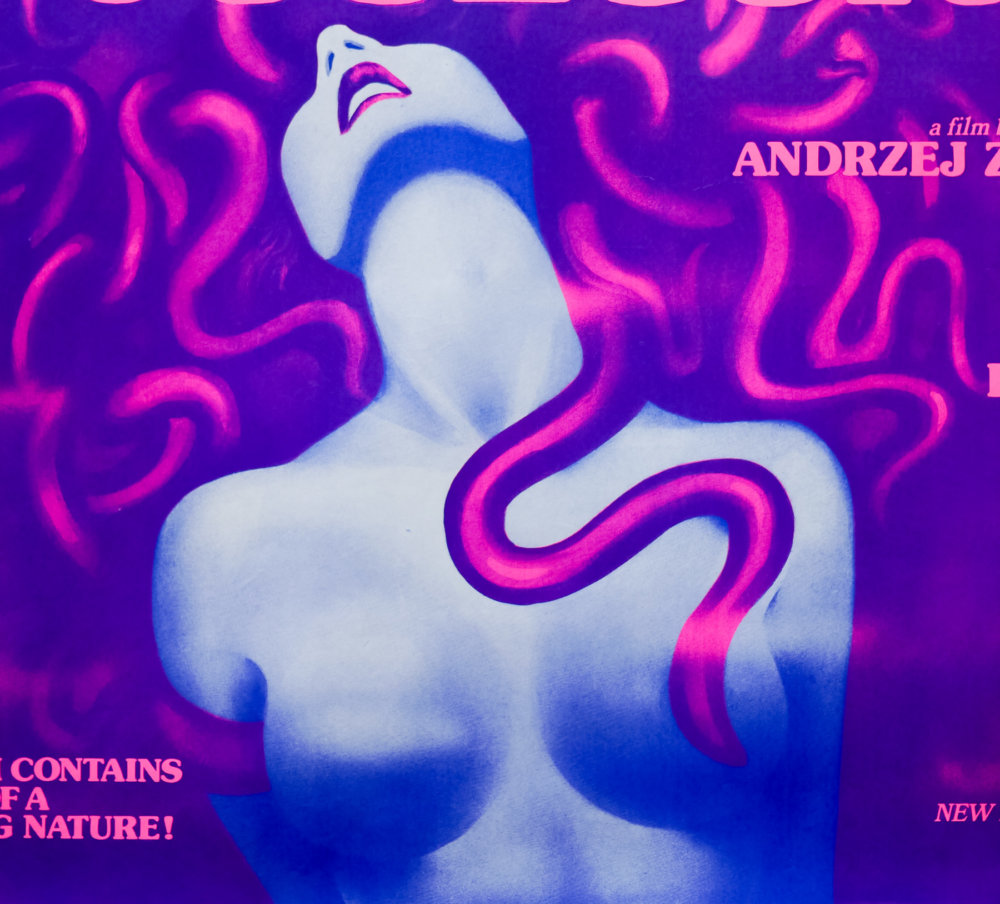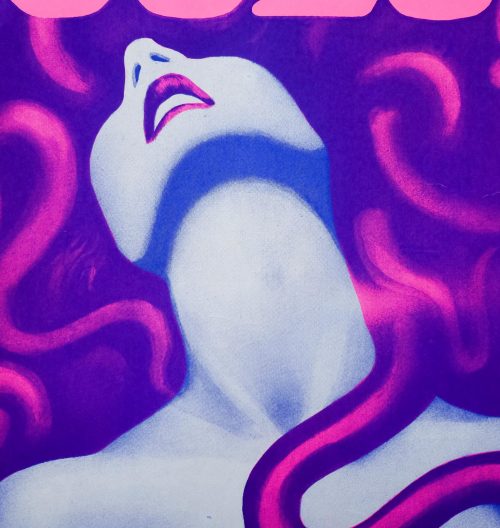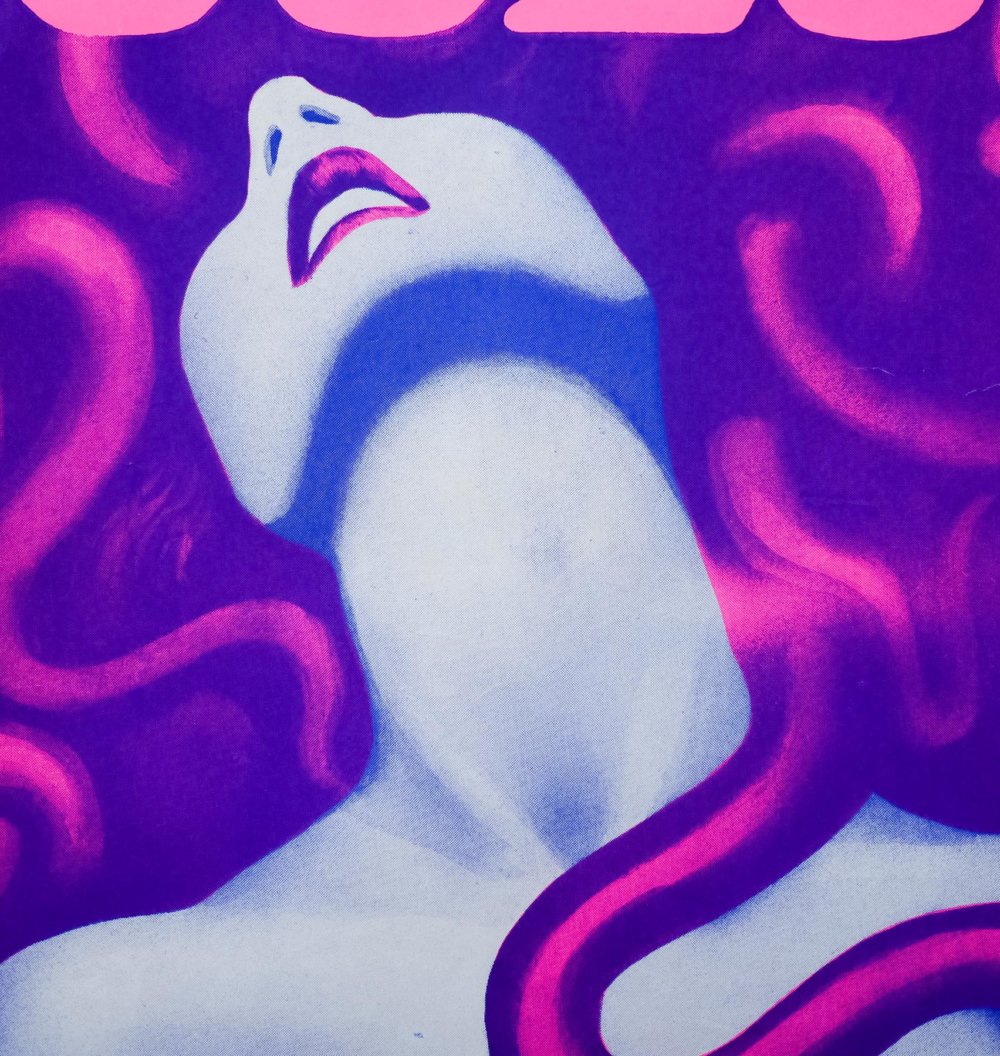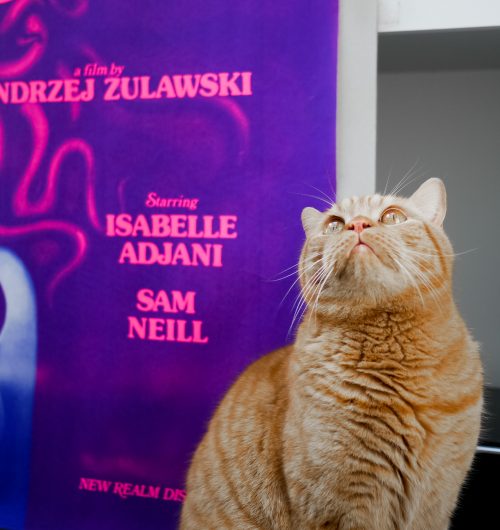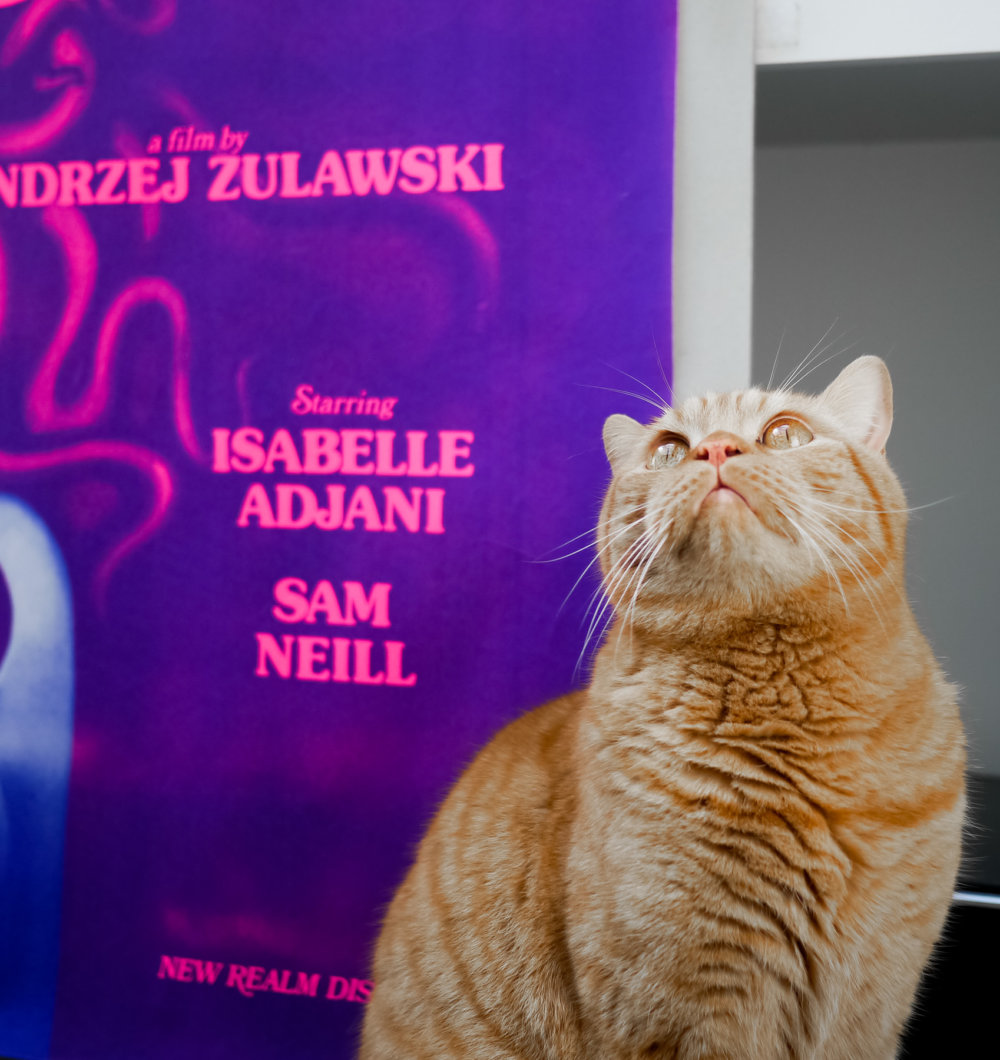 Title
AKA

The Night the Screaming Stops (USA - reissue title)
Year of Film
Director
Starring
Origin of Film
Type of Poster
Style of Poster

--
Origin of Poster
Year of Poster
Designer
Size (inches)

30 2/16" x 40 1/16"
SS or DS

SS
Tagline

She created a monster... as her secret lover!
Polish director Andrzej Zulawski's Possession is a definite marmite film; you'll either love it or totally detest it. I'm firmly in the former camp but it's not hard to see why it might rankle with certain viewers. A multinational production, the film was shot in West Berlin (whilst The Wall was still standing), financed largely by French money and stars Kiwi actor Sam Neill alongside the stunning French actress Isabelle Adjani. Possession begins as what seems like a straightforward relationship drama, depicting the breakdown of the marriage between husband and wife Mark (Neill) and Anna (Adjani) as it gets increasingly fraught. The audience witnesses several scenes of extreme shrieking, hysteria and mental breakdown from both parties as Mark comes to terms with his wife's infidelity.
It's when Mark decides to investigate who his wife has been seeing that the film takes a turn for the surreal and horrific. At first he discovers that she had been having an affair with a new-age sleaze-ball called Heinrich (Heinz Bennent) but after confronting him at his house they both realise that Anna has also been meeting a mysterious third party. Mark then hires a private detective to try and discover where his wife disappears to when she's not at their apartment. As alluded to with this poster's tagline, the audience soon discovers that what Anna is tending to in a dingy apartment in the Turkish district of Berlin is not altogether human. When the detective (and later his lover) go missing, both Heinrich and Mark uncover the horrifying truth. I won't spoil the reveal except to say that Italian special effects maestro Carlo Rambaldi (of 'Close Encounters…' and 'E.T.' fame) was involved in the creation of several versions of a slimy, tentacled creature.
Isabelle Adjani won the best actress prize at Cannes for her dual performance as the hysterical, unhinged Anna and the 'is she real-or-not?' Helen, a kind and gentle teacher who works at the school where the couple's son Bob is a pupil. As Anna, the actress turns everything up to 11 and at times the shrieking is almost unbearable. In perhaps the most infamous sequence in the film, the so-called 'miscarriage' scene, she has a full-on orgiastic meltdown in a dingy German subway that culminates with her oozing blood and a white liquid from her face and neck. Neill also gives an over-the-top performance throughout and it's the level of hysteria that likely sees many viewers heading for the remote (or cinema exit if they were in attendance back in 1981).
For reasons which aren't really clear, the film was embroiled in the Video Nasties debacle here in the UK and was banned outright in 1983, but not before having it's cinema debut thanks to New Realm distributors two years earlier. It's inclusion on the DPPs list is a complete mystery as it's nowhere near as gruesome or brutal as some of the other titles on there and is unquestionably one of the best titles to fall foul of the whole thing.
This very scarce original UK quad was created by the brilliant British designer and artist Tom Chantrell whose dynamic and colourful designs featured on hundreds of posters over a forty year period. His official website features a great biography written by Sim Branaghan, author of the must-own British Film Posters. The artwork is unquestionably based on the French poster artwork that was painted by the Polish artist Barbara Baranowska (AKA 'Basha'). I've been unable to discover much about the artist, other than a short biography on the Horse Hospital website. It seems that her work for Possession is the poster for which she is most well-known.
The original trailer is on YouTube.