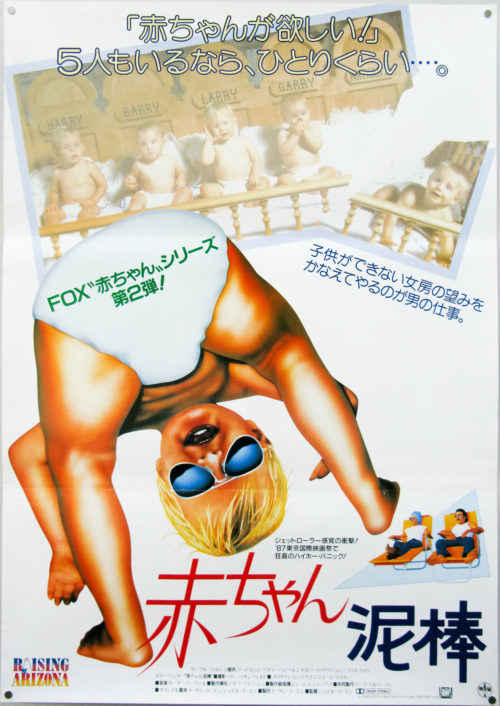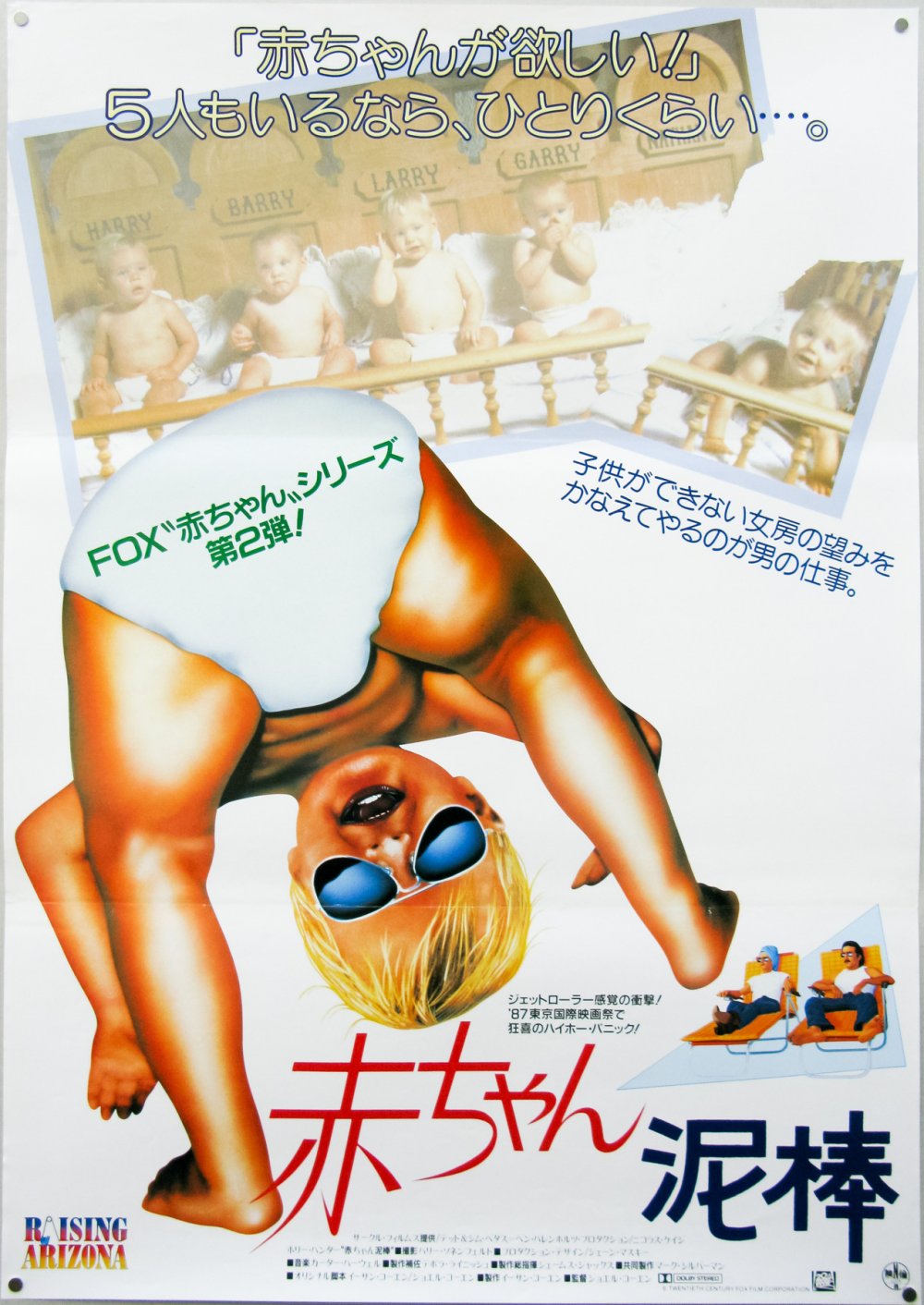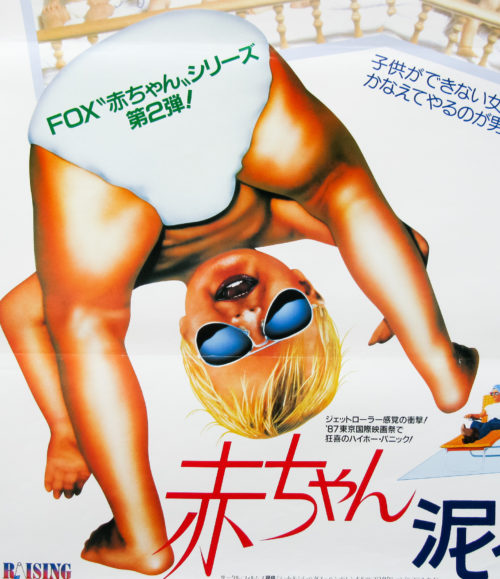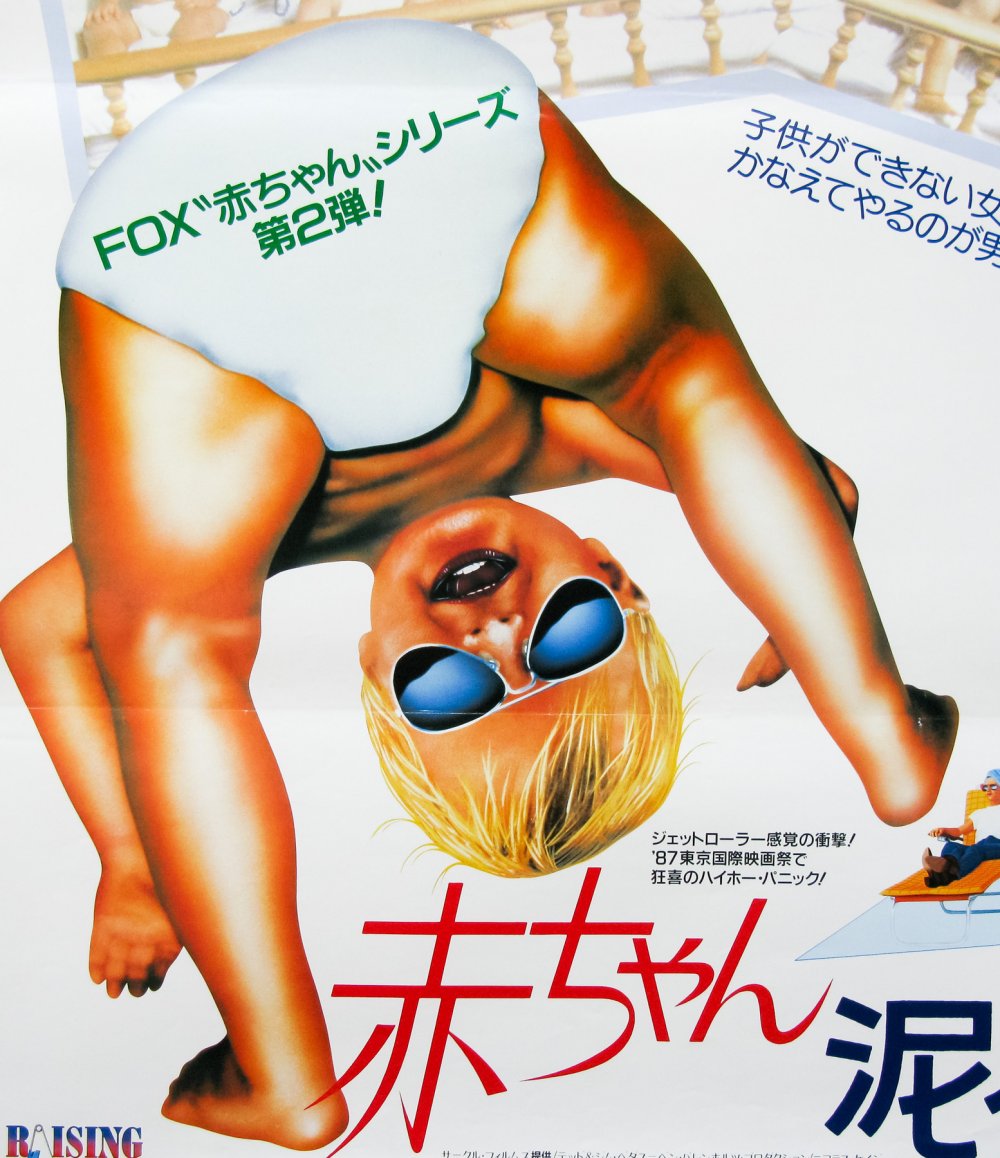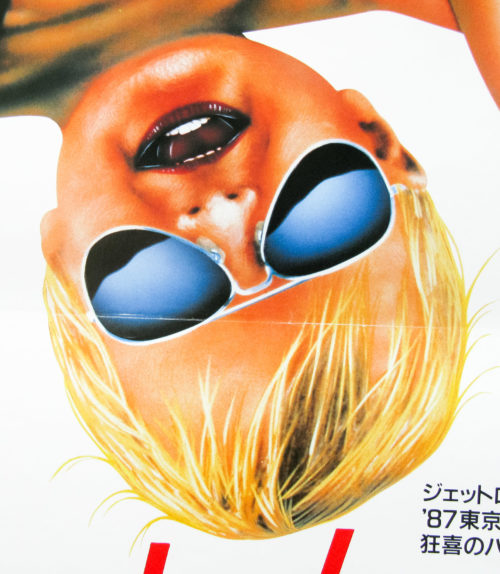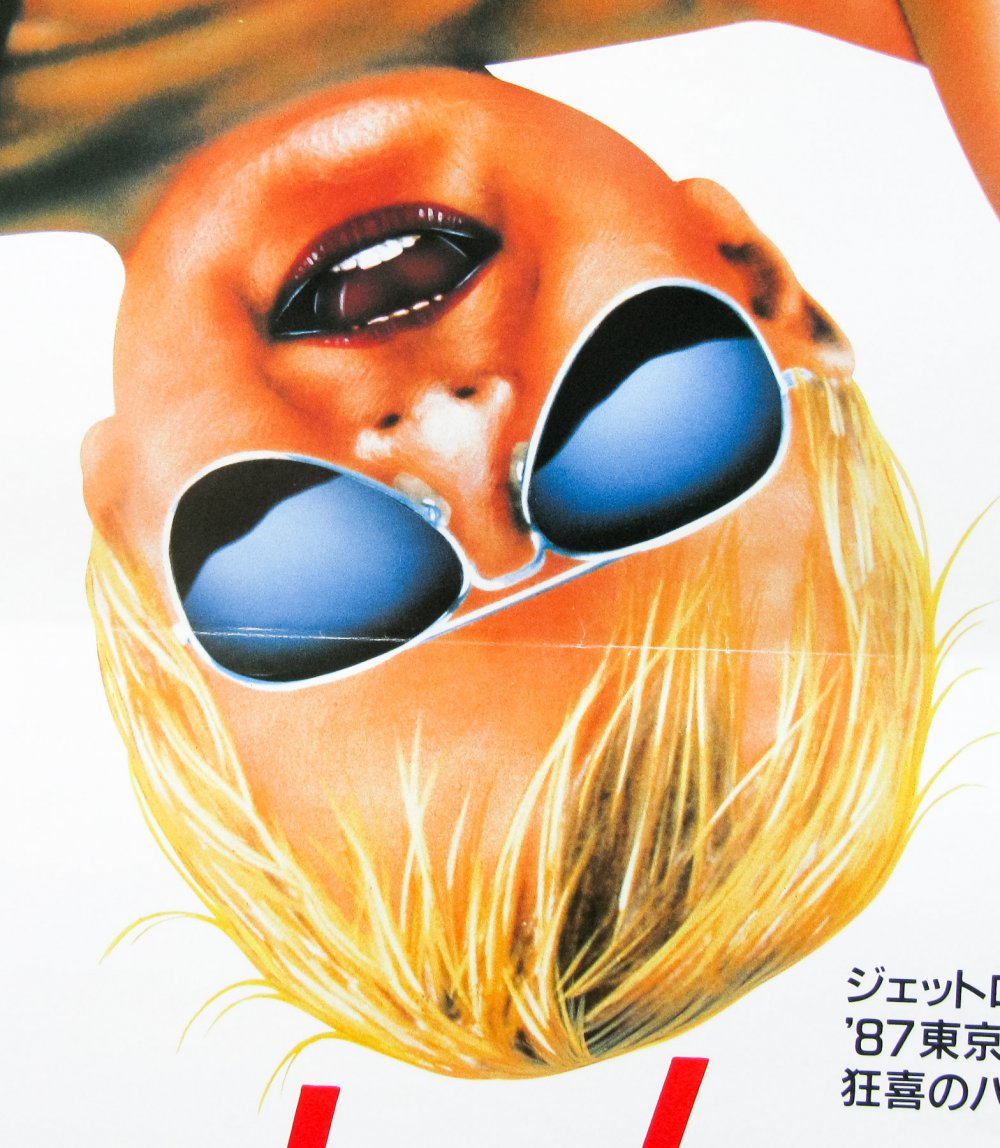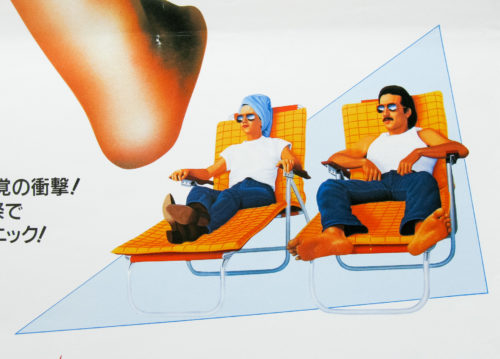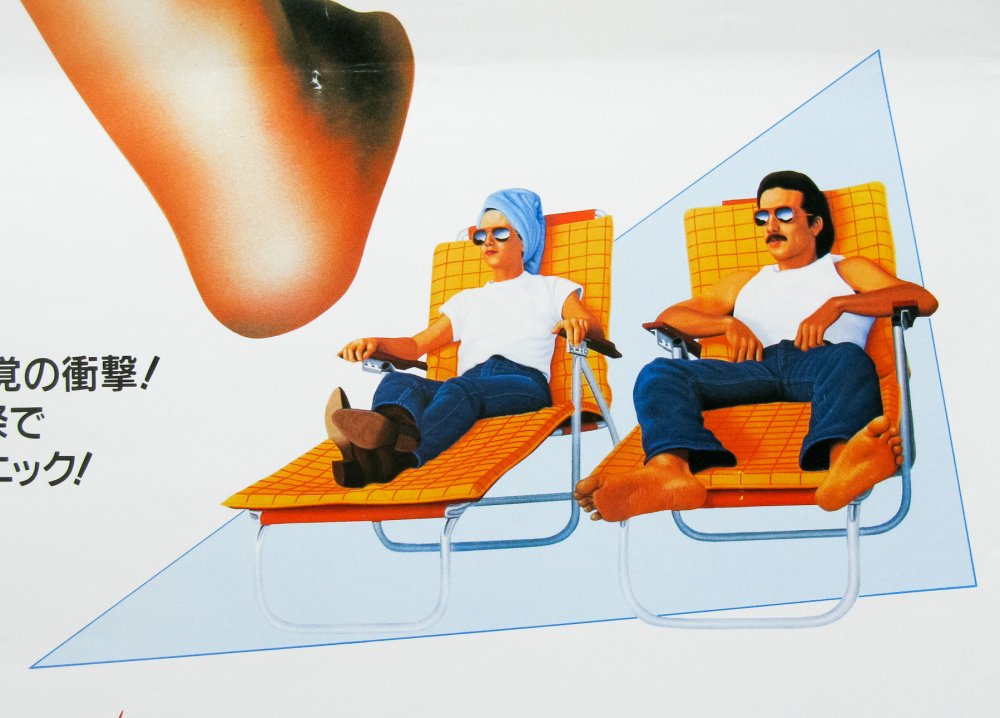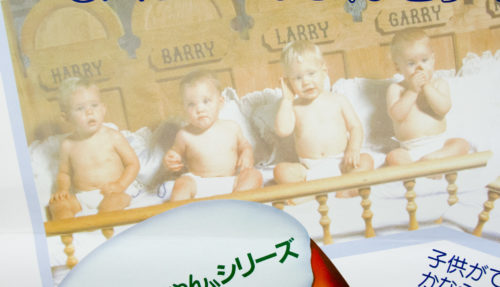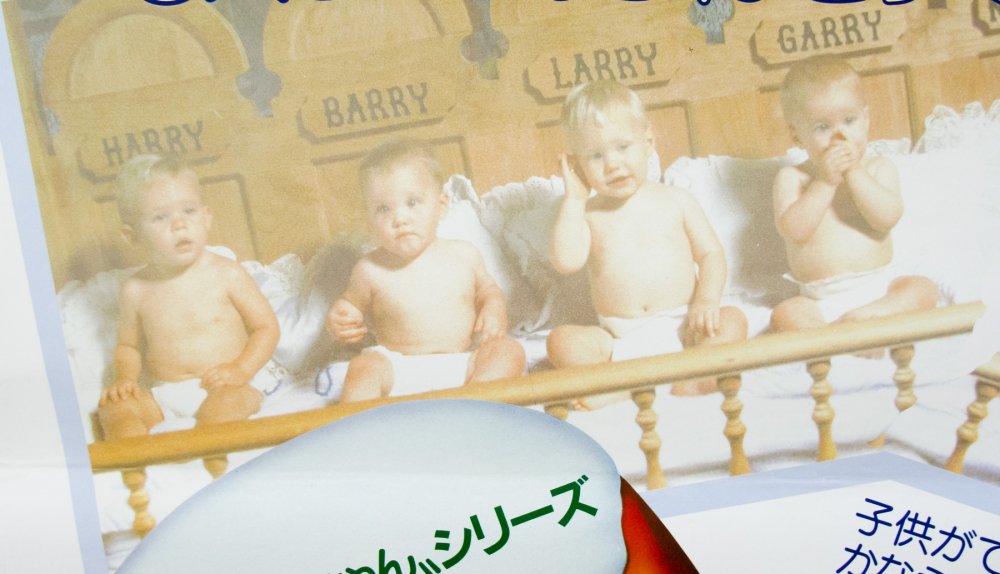 Title
AKA

Arizona Junior (Canada / France / Greece / Hungary / Italy / Sweden)
Year of Film
Director
Starring
Origin of Film
Type of Poster
Style of Poster

--
Origin of Poster
Year of Poster
Designer
Artist
Size (inches)

20 6/16" x 28 14/16"
SS or DS

SS
Tagline

--
One of my top three Coen brothers films (along with 'Fargo' and 'The Big Lebowski') and probably my favourite ever Nic Cage performance, the other contender being 'Wild at Heart'. Raising Arizona is a brilliant comedy caper featuring some of the Coen's most memorable characters, including Holly Hunter's Ed, the exasperated police officer bride of Cage's bumbling criminal H.I. McDunnough.
After the pair fail to conceive naturally they make the fateful decision to steal Nathan Jr., one of the quintuplets born to wealthy store owner Nathan Arizona (Trey Wilson) and his wife. The pair must then contend with a series of increasingly frantic encounters after Arizona Sr. enlists the help of the enigmatic bounty hunter Leonard Smalls (memorably played by Randall 'Tex' Cobb).  John Goodman and William Forsythe are superb as a pair of prison escapees whose friendship with H.I. leads to their involvement in the shenanigans.
This Japanese poster features the illustration of Nathan Jr. as seen on the UK quad (with some adjustments) and the illustration of Ed and H.I. is from the American one sheet.
The original trailer is on YouTube.