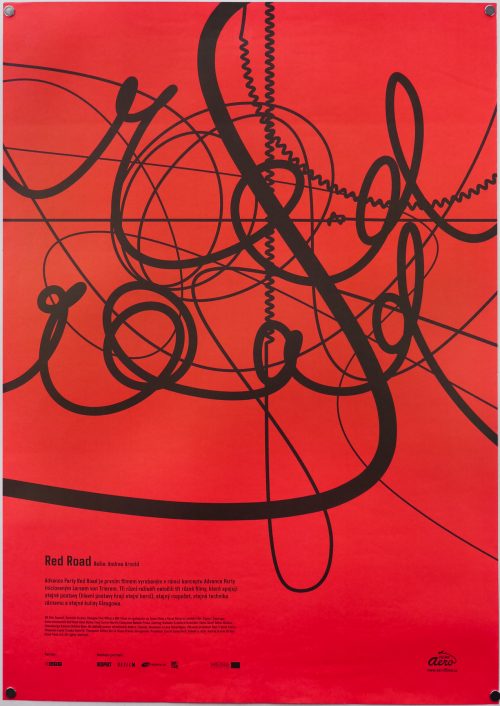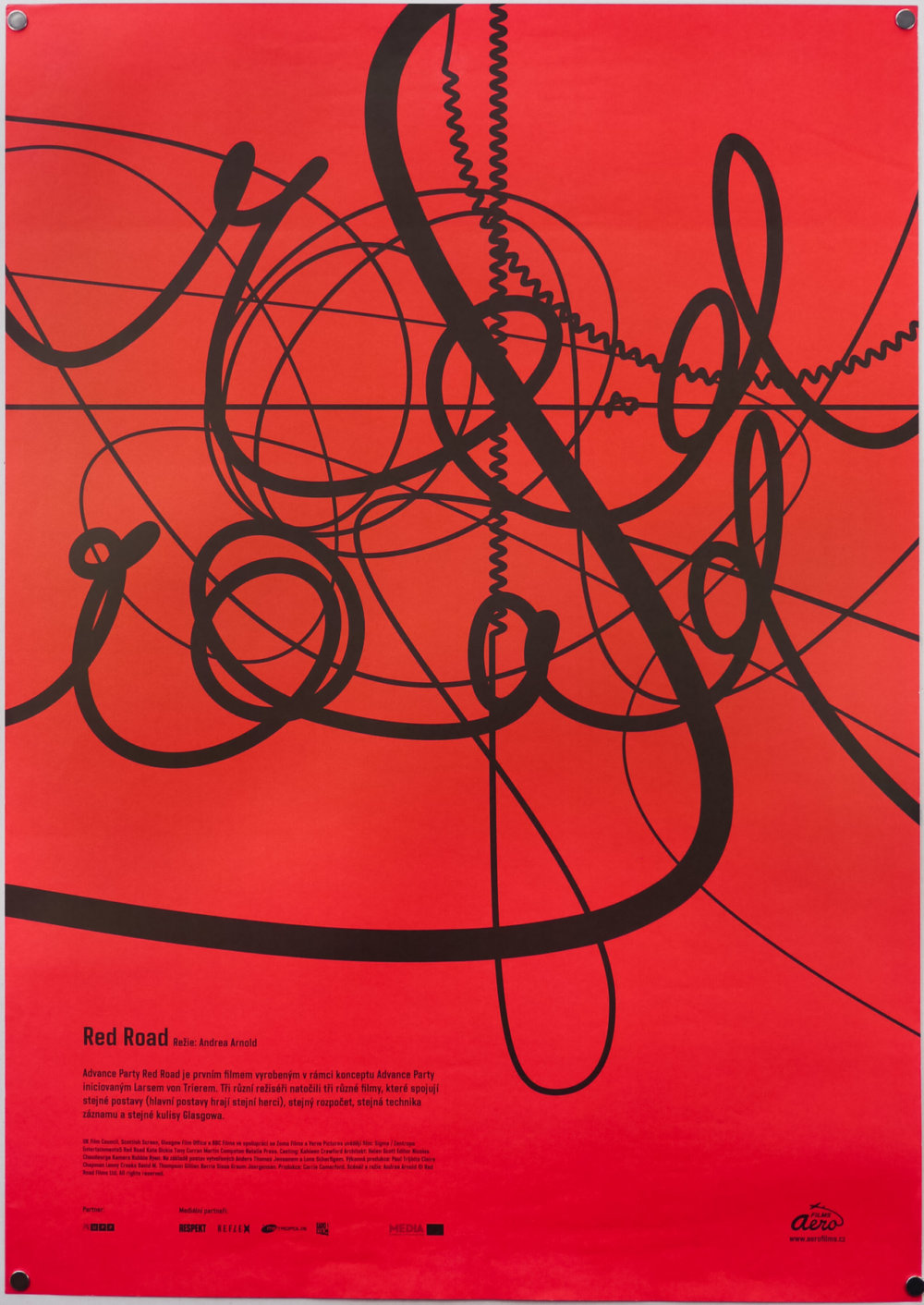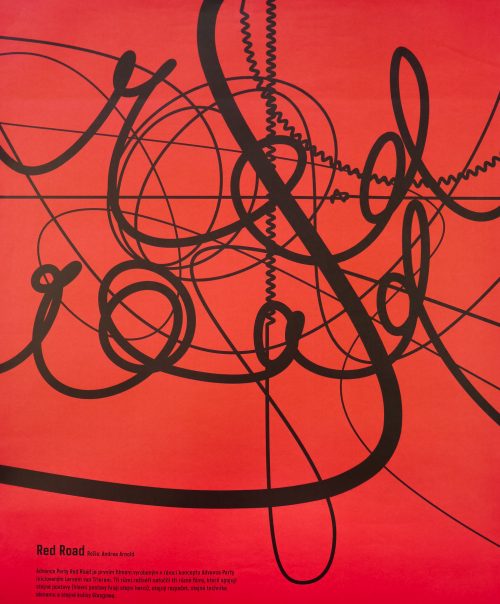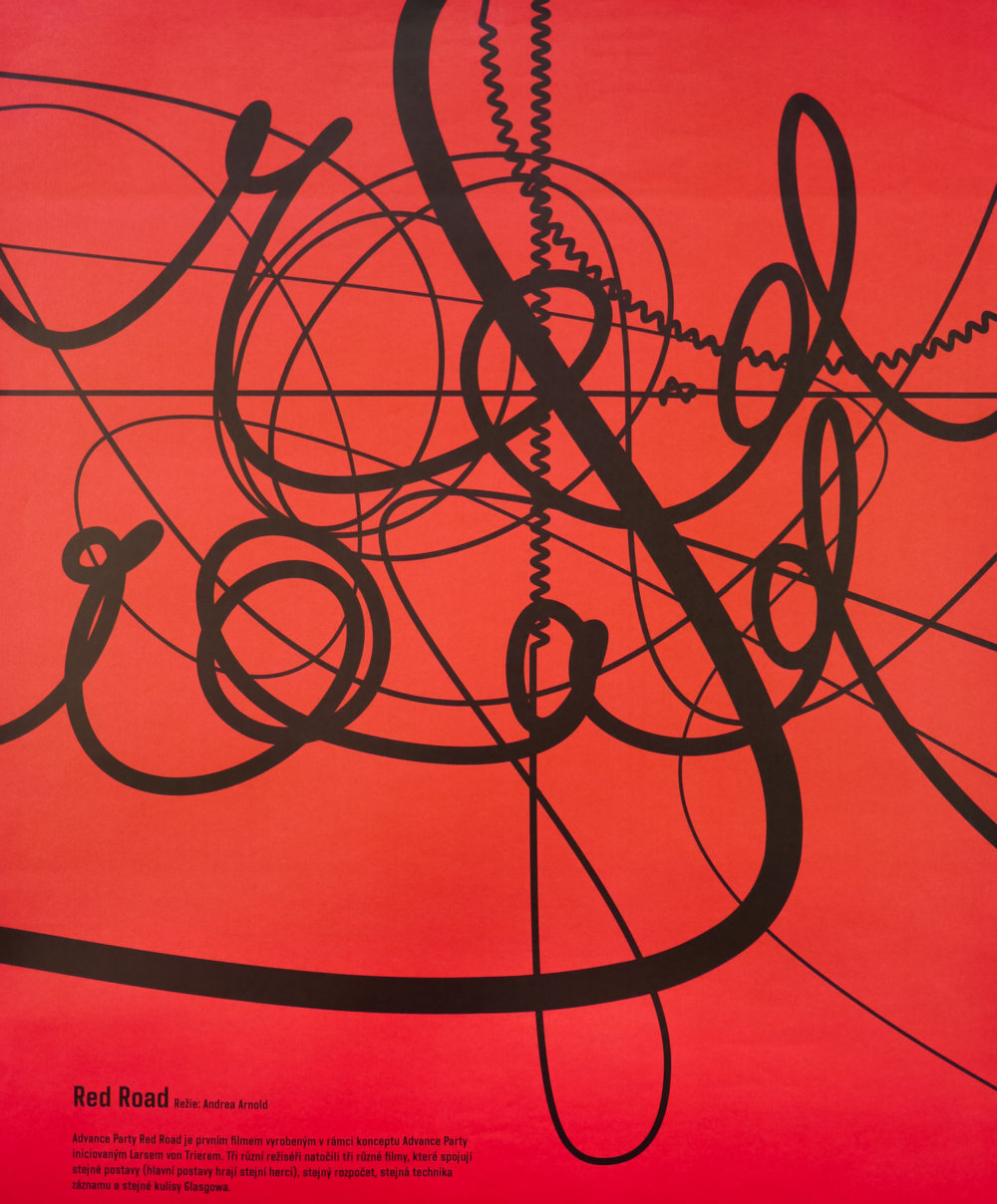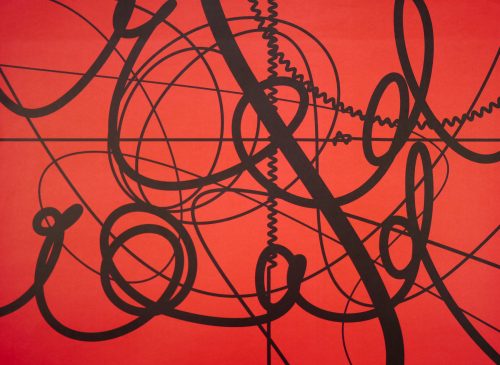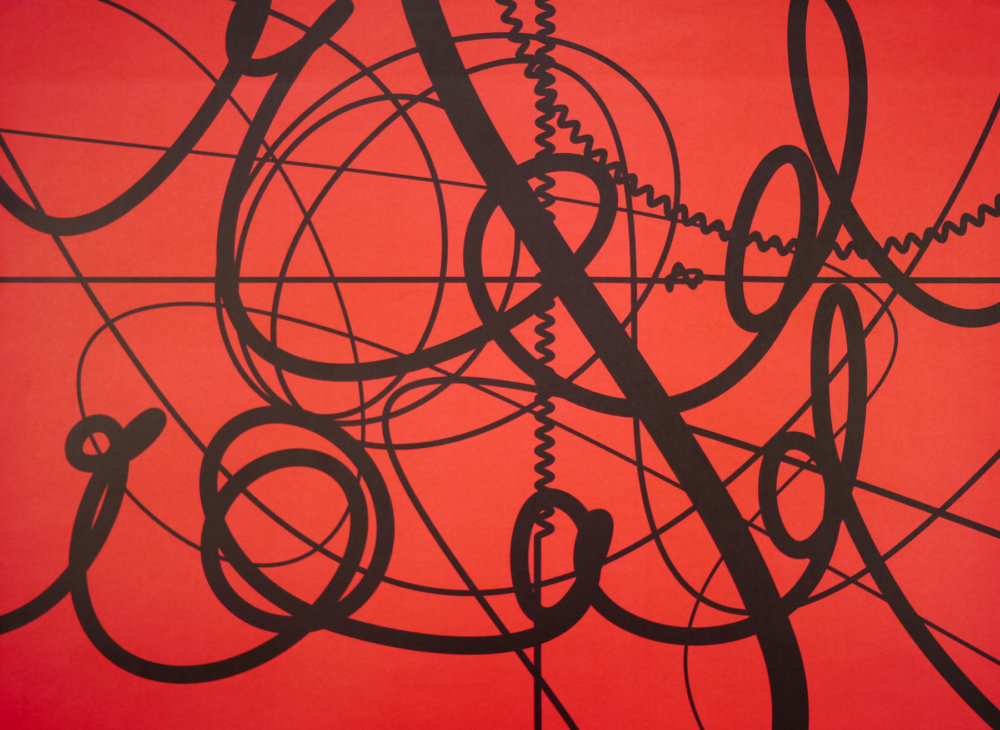 Title
AKA

--
Year of Film
Director
Origin of Film
Type of Poster
Style of Poster

--
Origin of Poster
Year of Poster
Designer
Artist
Size (inches)

23 7/16" x 33"
SS or DS

SS
Tagline

--
This is the Czech poster for the release of director Andrea Arnold's 2006 drama Red Road. The film is set in and around Glasgow's Red Road flats, a series of high-rise blocks designed in a brutalist style that were condemned in 2008 and demolished over five years, starting in 2015. Kate Dickie plays Jackie Morrison, a CCTV operator tasked with monitoring the flats. She is revealed to be living a simple, joyless life based around her work.
One evening a camera picks up the face of a man she wasn't expecting to see and over the course of the film we watch as Jackie engineers getting closer to Clyde (Tony Curran) who is revealed to be a prisoner that was released early on good behaviour. Jackie hatches a plan to frame Clyde for rape and have him sent back to prison and only at the end of the film do we learn the horrifying reason for her wanting to punish him in such a way.
The film was shot in the Danish Dogme 95 style, which among other rules means utilising only natural lighting (no fake setups) and the use of handheld cameras. The film was rightly lauded and won the prestigious Jury Prize at the Cannes film festival in 2006. Dickie and Curran's performances were also praised and the pair would go on to win multiple awards in the wake of the film's release.
A reader of the site got in touch to confirm that the poster was designed by Tomáš Brousil, a renowned graphic artist and designer of fonts who has his own type foundry called Suitcase. According to the Czech Wikipedia page he was born in 1975 in Nitra, Slovakia and started studying at the renowned Academy of Arts in Prague in 2002. Since 2008 he has worked as a teaching assistant for the type designer and professor Jan Solpera.