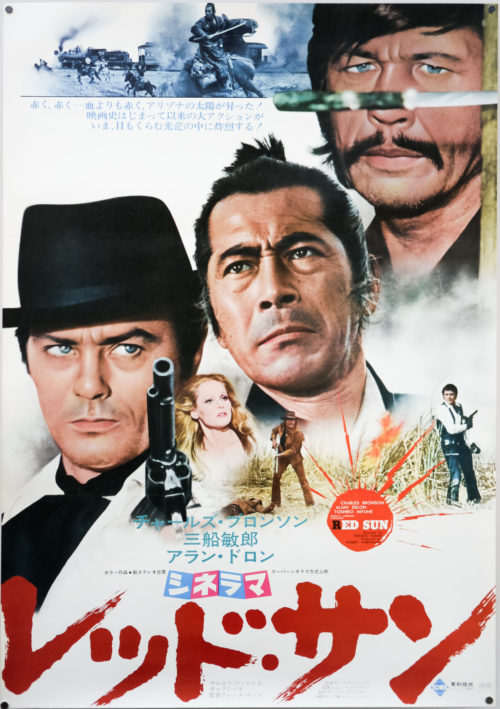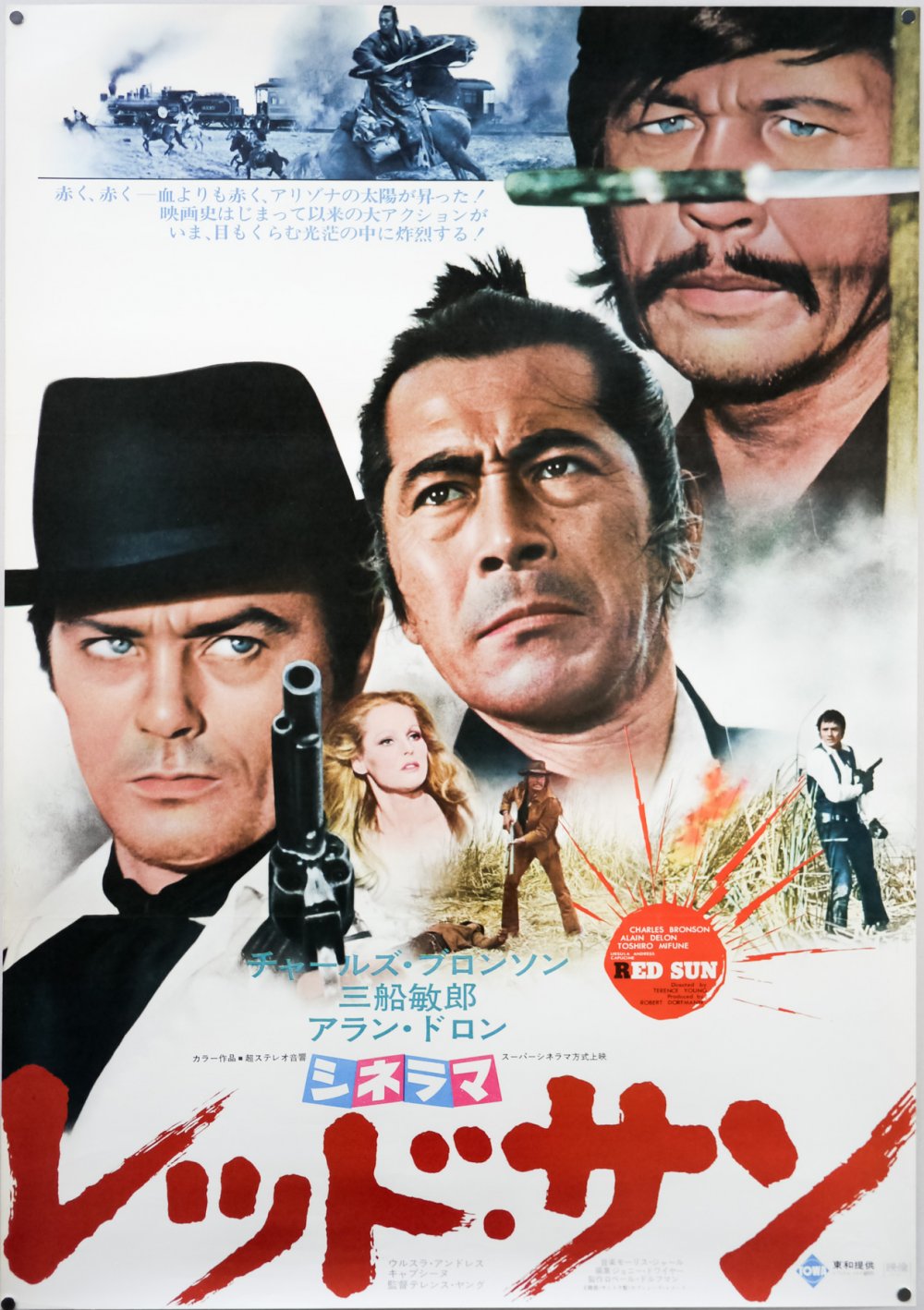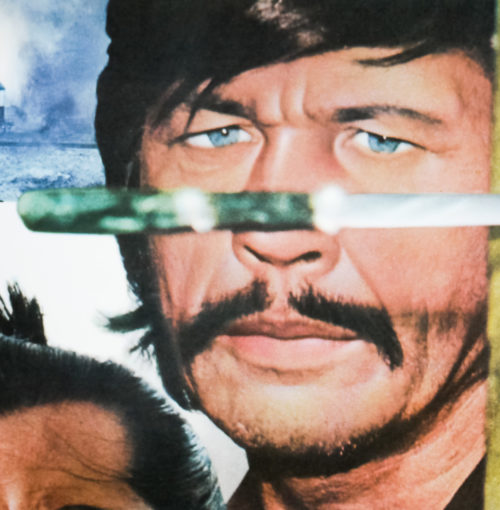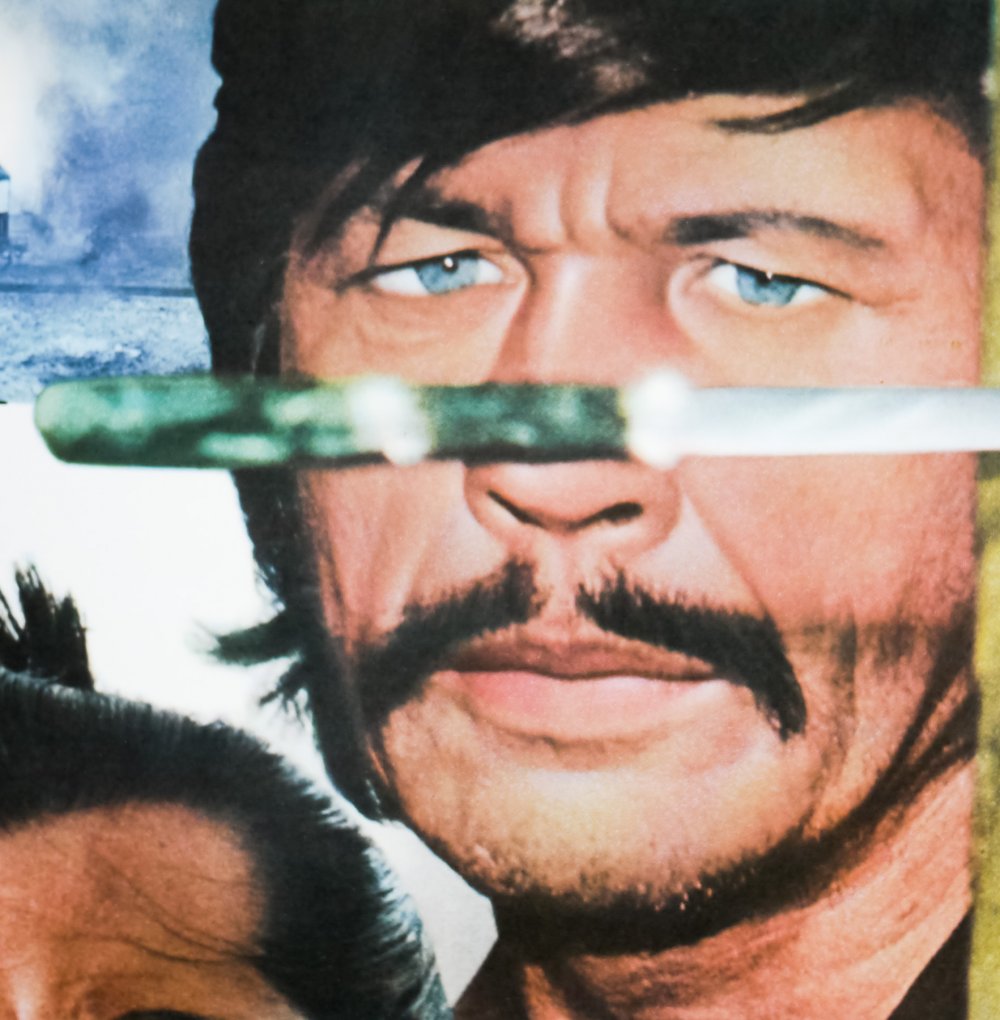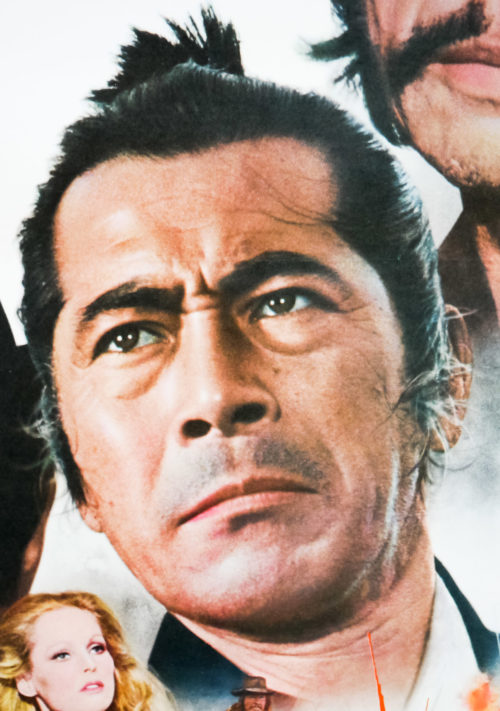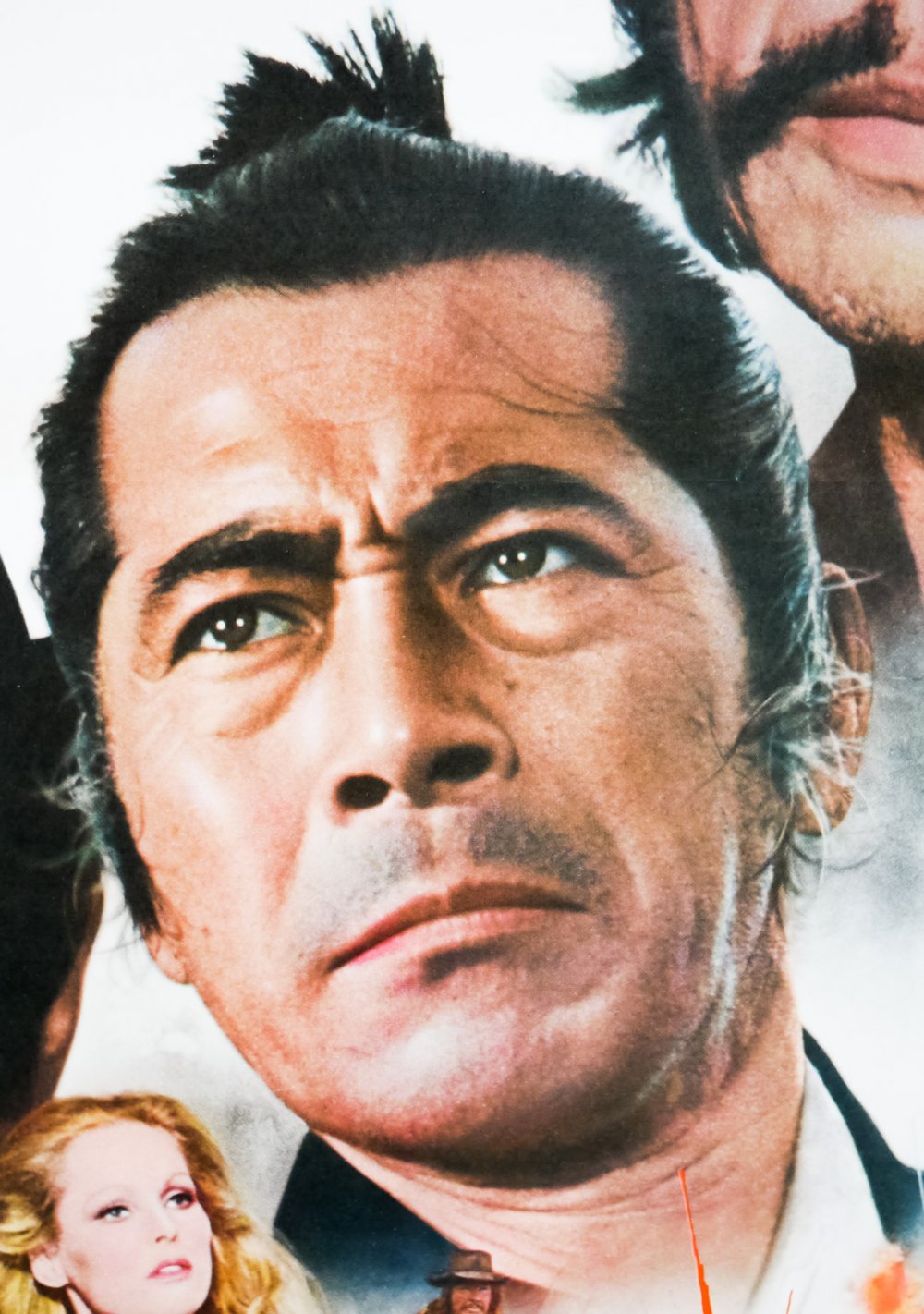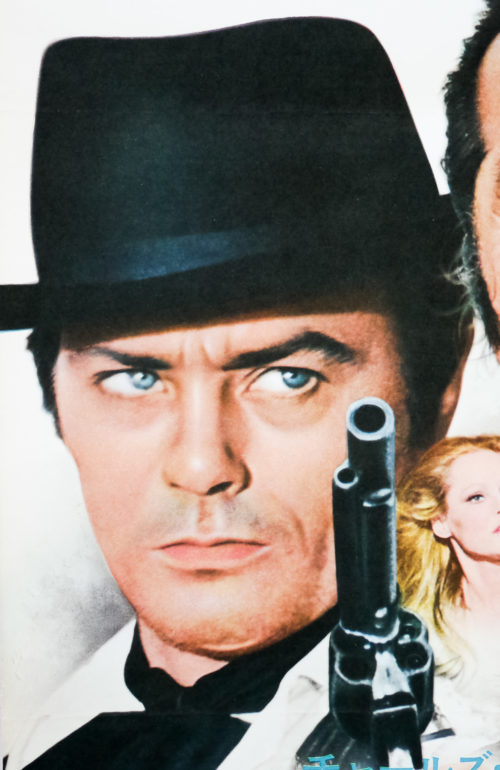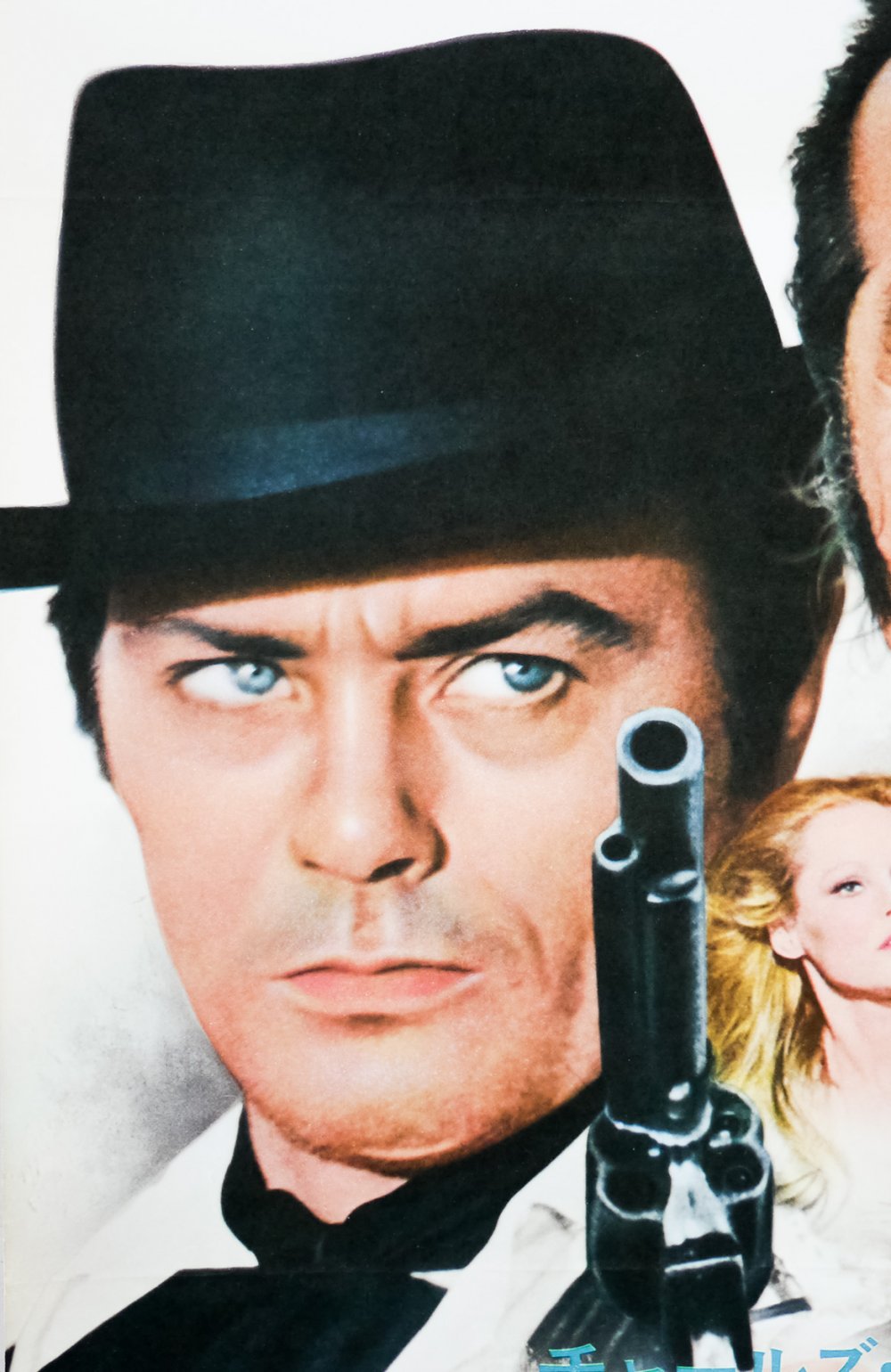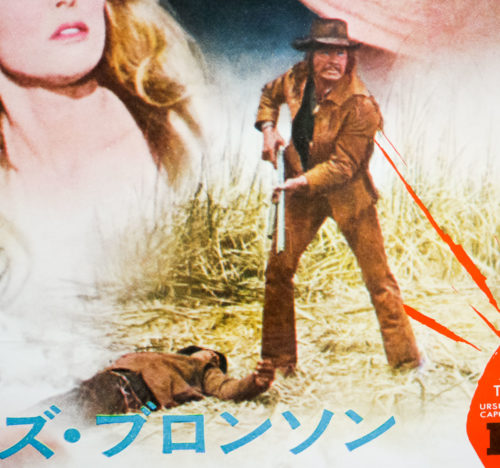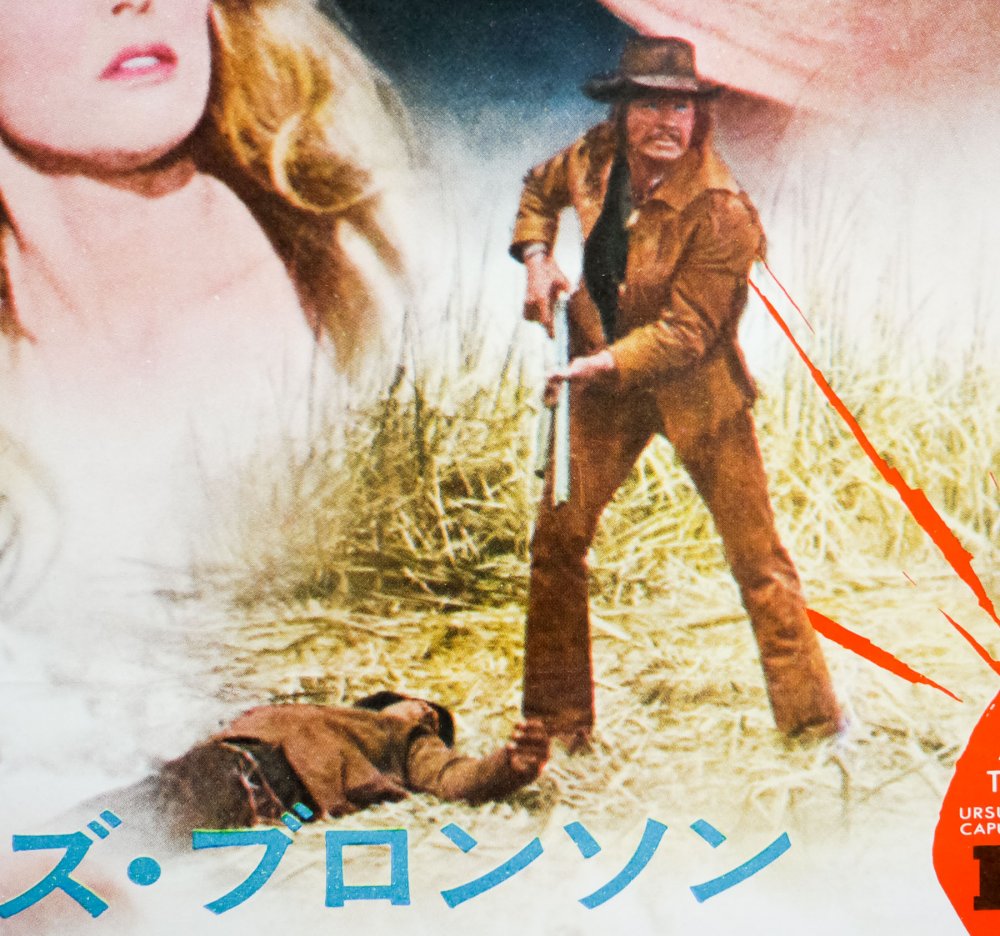 Title
AKA

Soleil rouge (France - original title)
Year of Film
Director
Starring
Origin of Film
Type of Poster
Style of Poster

Cast style
Origin of Poster
Year of Poster
Designer
Artist
Size (inches)

20 5/16" x 28 13/16"
SS or DS

SS
NSS #

--
Tagline

--
A truly international production, Red Sun was filmed in Spain by the British director Terence Young and starring American action legend Charles Bronson,the Japanese actor Toshirô Mifune (best known for Kurosawa's Seven Samurai), French superstar Alain Delon and the gorgeous Swiss actress Ursula Andress. Terence Young had previously achieved great commercial success directing Sean Connery in three of his outings as James Bond. Bronson had previously starred in The Magnificent Seven, an American remake of Seven Samurai.
The film sees two ruthless robbers, Link (Bronson) and Gauche (Delon) attack a train bound for Washington carrying the Japanese ambassador. During the raid Gauche steals a very valuable sword and then betrays Link, trying to kill him before escaping with the loot. Link must team up with the only surviving Samurai escort of the ambassador (Mifune) and track down Gauche before it's too late.
This Japanese B2 features photographic portraits of the main actors and is markedly different to the US poster.