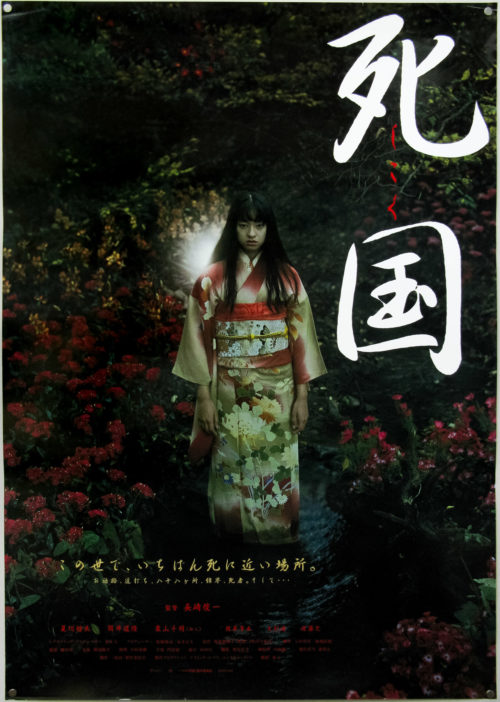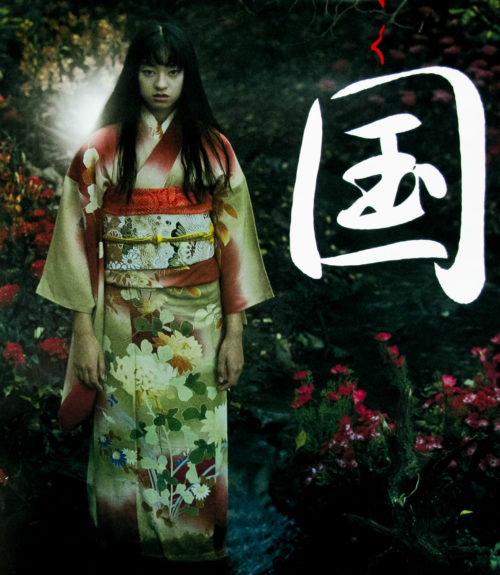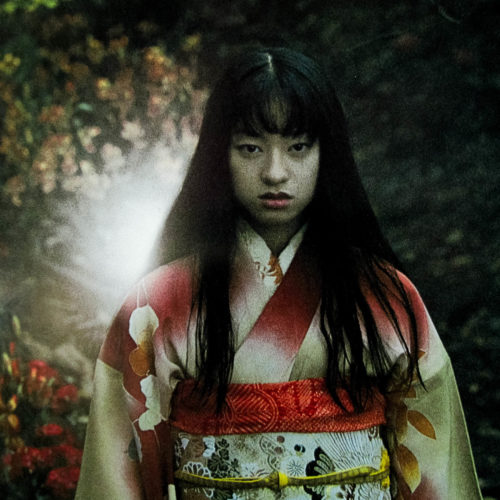 Title
Year of Film
Director
Starring
Origin of Film
Type of Poster
Style of Poster

--
Origin of Poster
Year of Poster
Designer
Artist
Size (inches)

20 6/16" x 28 13/16"
SS or DS

SS
Tagline

--
An arresting design on this poster for the release of Shikoku, a Japanese psychological horror film released in 1999. The story sees Hinako (Yui Natsukawa) return to the village she grew up in on the island of Shikoku after spending several years in Tokyo. She discovers that her childhood friend Sayori (Chiaki Kuriyama) died when she was sixteen under mysterious circumstances and, after Hinako sees the spirit of her friend, it becomes clear that Sayori's grieving mother has spent the past few years attempting to bring her daughter back from the dead.
Chiaki Kuriyama, who features on the poster,  is best known for her role as mace-wielding Gogo Yubari in Quentin Tarantino's Kill Bill. The film was released on DVD in several countries but the UK disc seems to be currently out of print.