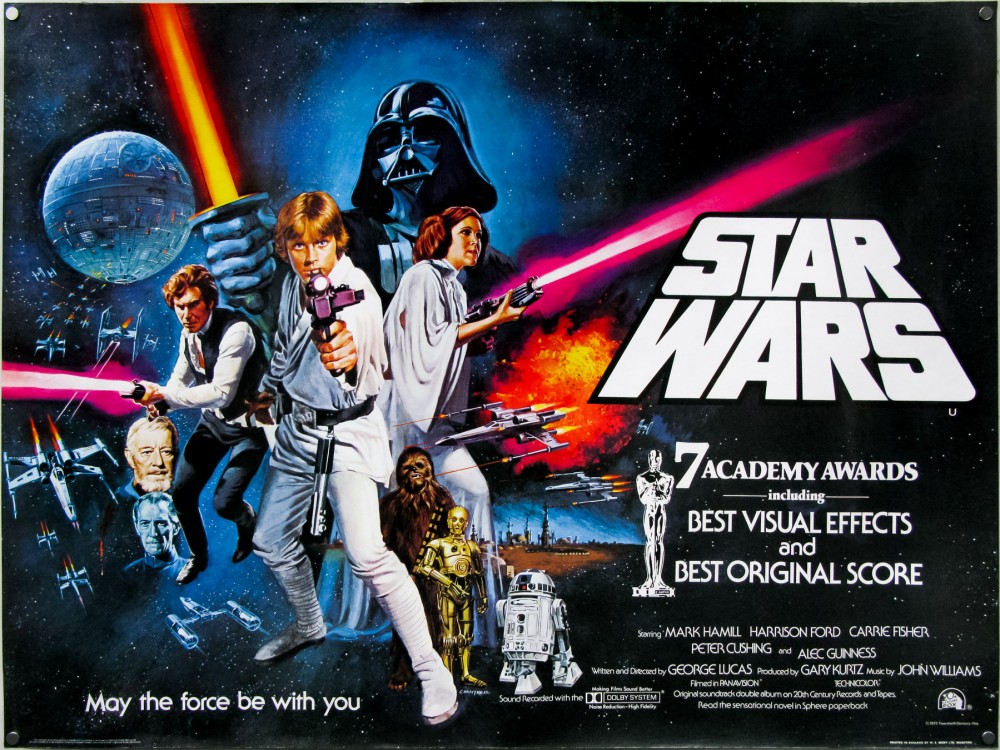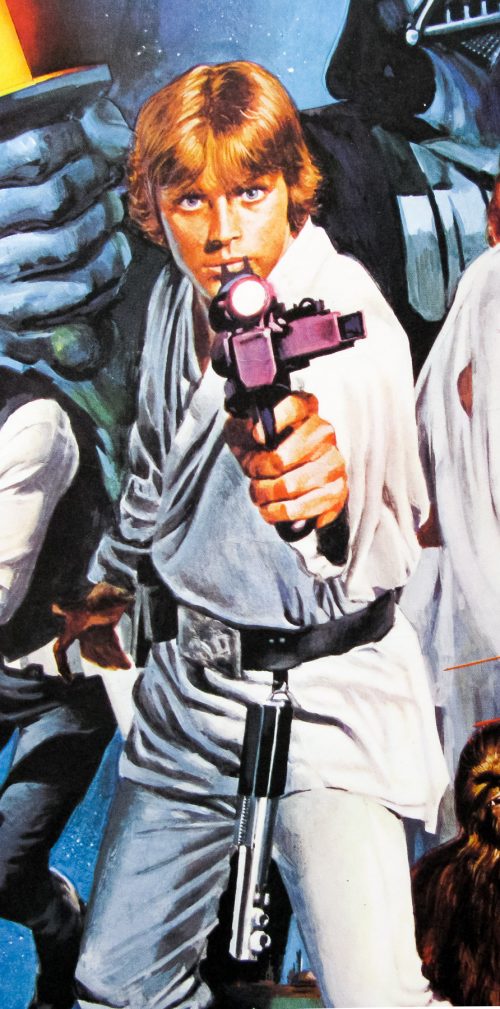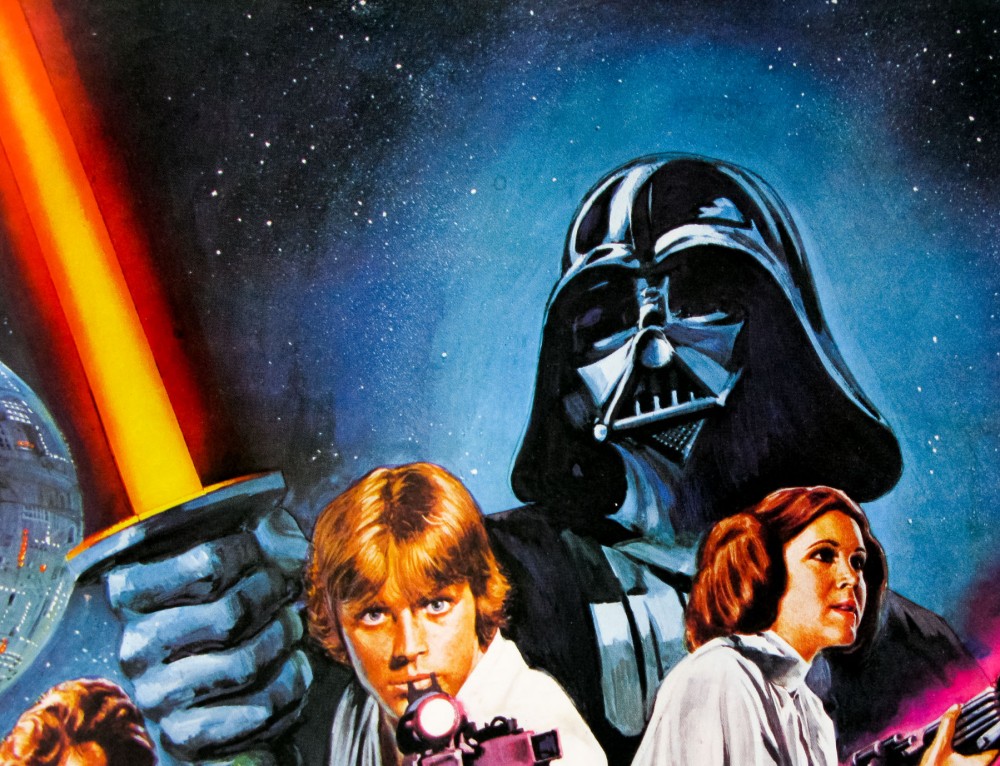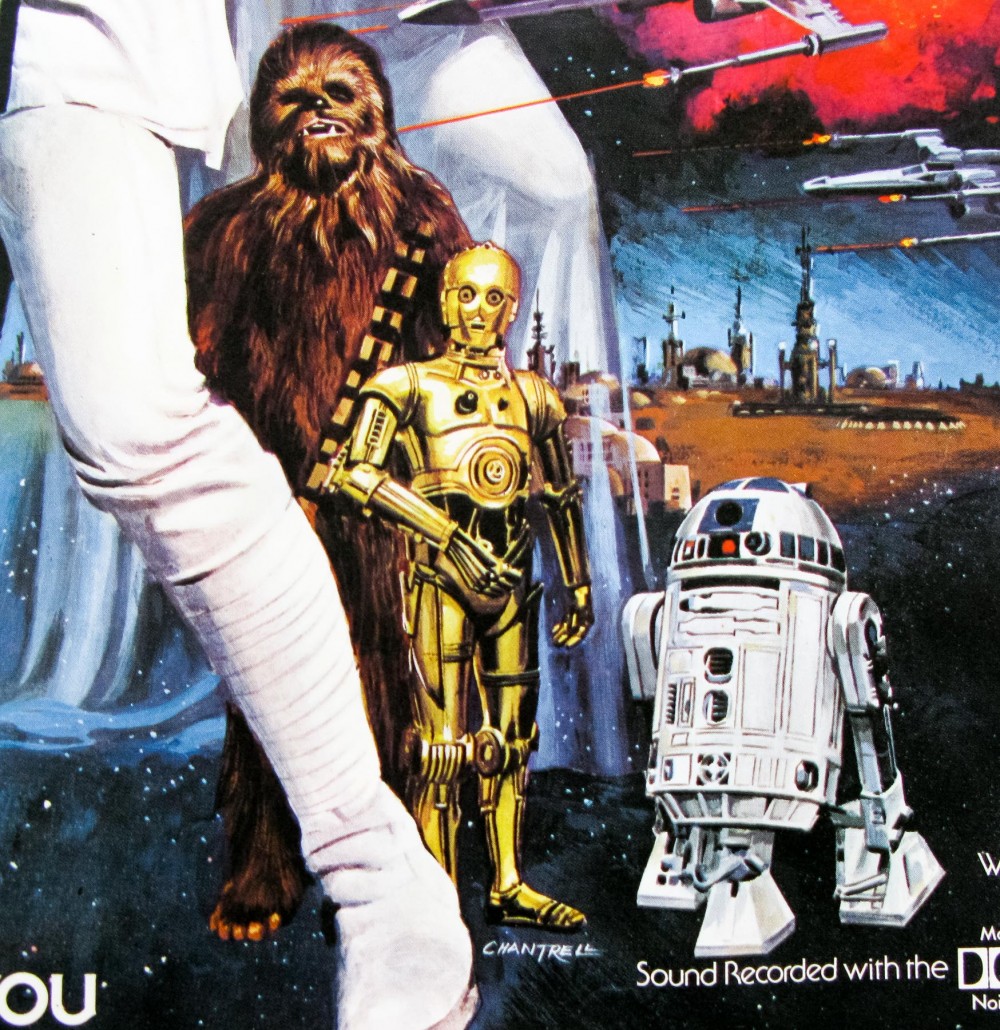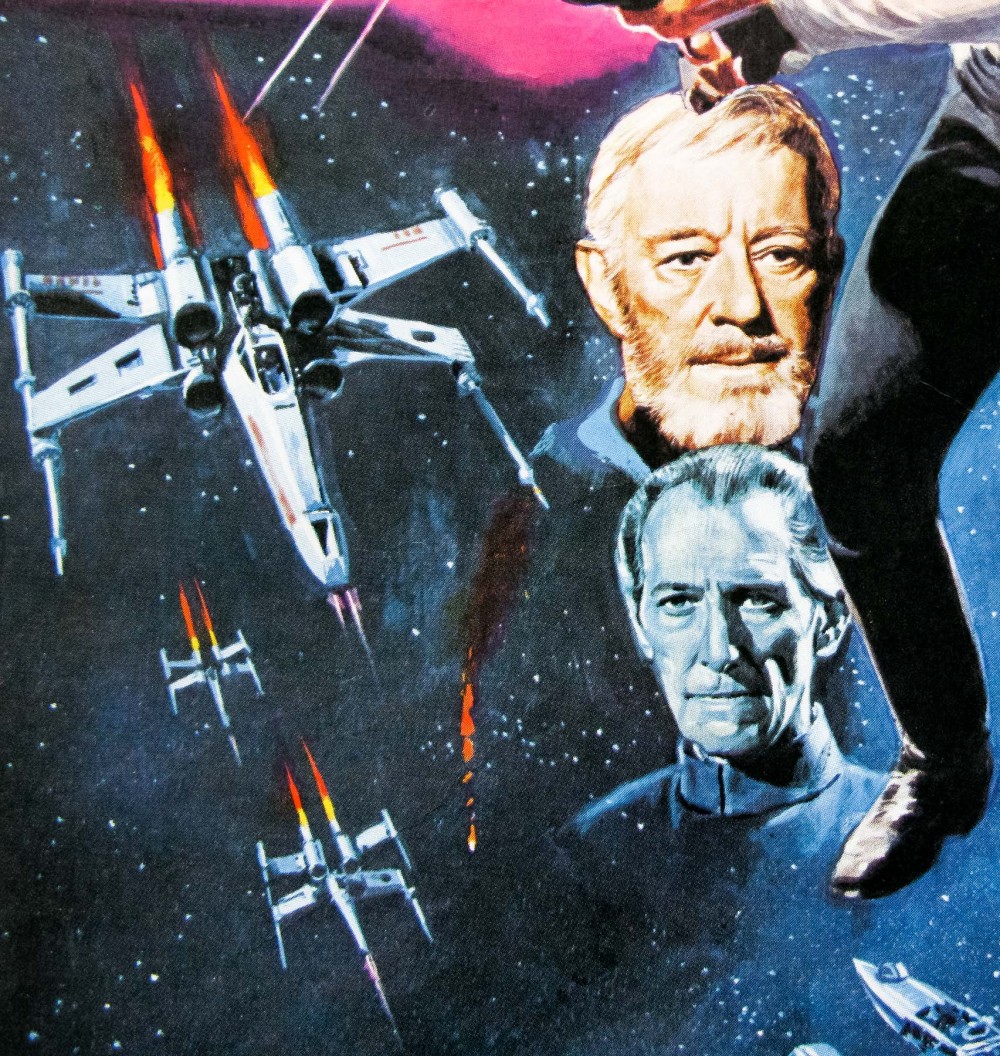 Title
AKA

Star Wars: Episode IV - A New Hope (full title) | La guerre des étoiles (Canada - French title / France)
Year of Film
Director
Starring
Origin of Film
Type of Poster
Style of Poster

Oscars version
Origin of Poster
Year of Poster
Designer
Artist
Size (inches)

30" x 39 15/16"
SS or DS

SS
Tagline

May the force be with you
I'm adding this poster today to celebrate the release of the Star Wars films on blu-ray; a noteworthy event even if you're not a fan of the prequel trilogy or the changes made to the original three. Personally, most of the changes to the originals don't bother me, aside from the bizarre decision to have Greedo shoot first – I'll never buy any reasoning that Lucas may have for that particular alteration.
Not only is this probably the best poster artwork for the film that started it all, it's also considered by many to be the best work by the great British artist Tom Chantrell. It's not an easy decision to make since Chantrell illustrated  thousands of posters during his long career and there are many classic designs to choose from, including several Hammer posters and a brilliant design for 'One Million Years B.C.'. I have a handful of other designs by him on this site.
This poster perfectly captures the excitement and adventure of many people's favourite sci-fi film. It's a design that was supposedly liked so much by Lucasfilm that the decision was made to use it for a style C one sheet. Apparently Chantrell asked his wife Shirley to pose in their back garden so he could capture the correct stance for Princess Leia.
This particular style of the poster is known as the 'Oscars version', so called because it was printed once the film had won a handful of Academy Awards a few months after the original UK release. Whilst it would be nice to have the non-Oscar version I'm certainly not complaining, especially since this one is rolled and in fantastic condition.
Sadly, Tom Chantrell passed away in 2001 and poster historian Sim Branaghan wrote his obituary for the Guardian. He may no longer be with us but his classic designs have stood the test of time and continue to impress decades later.