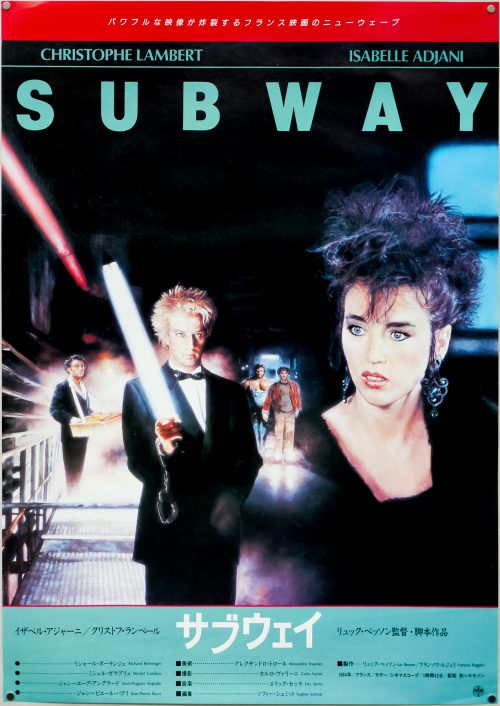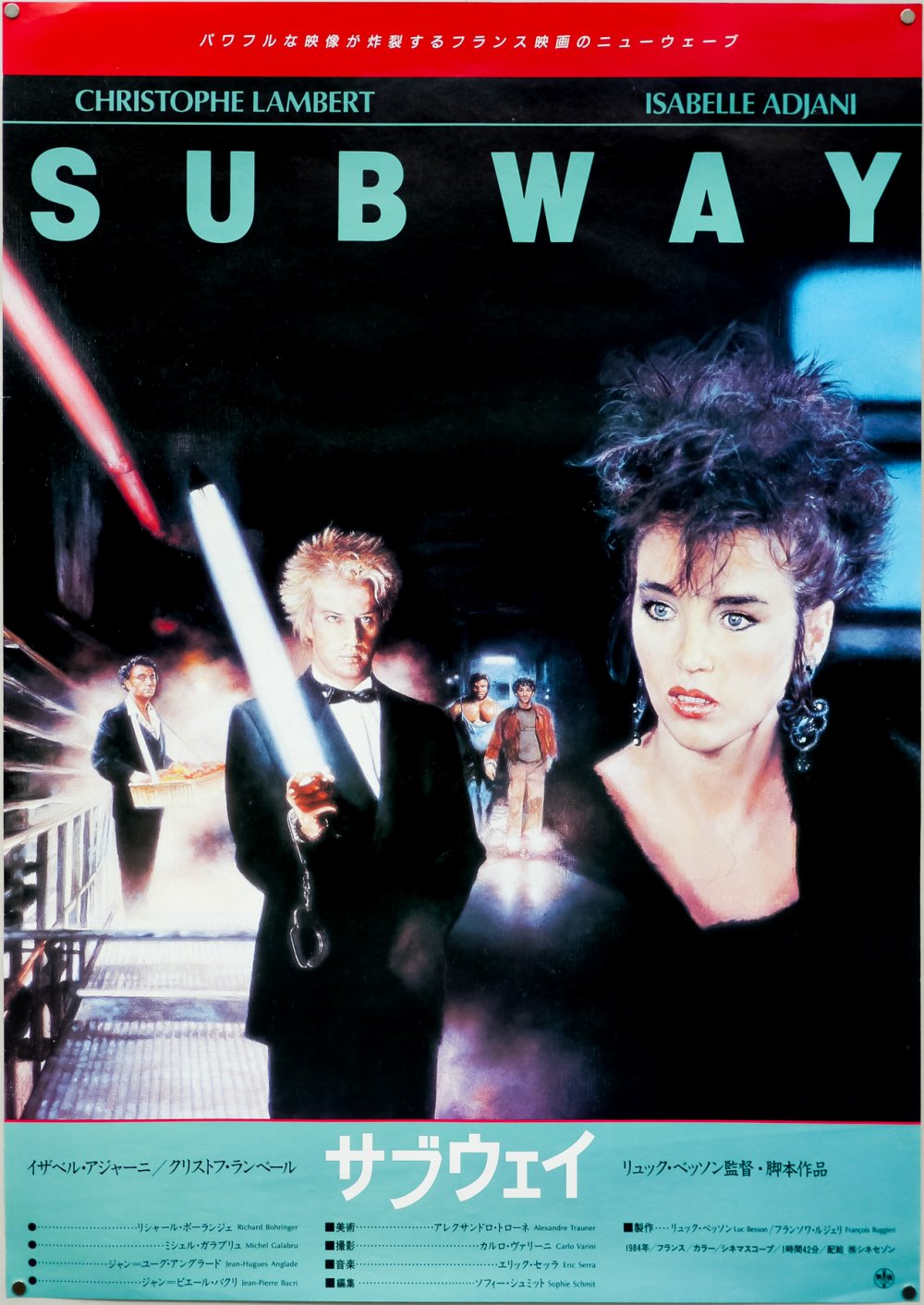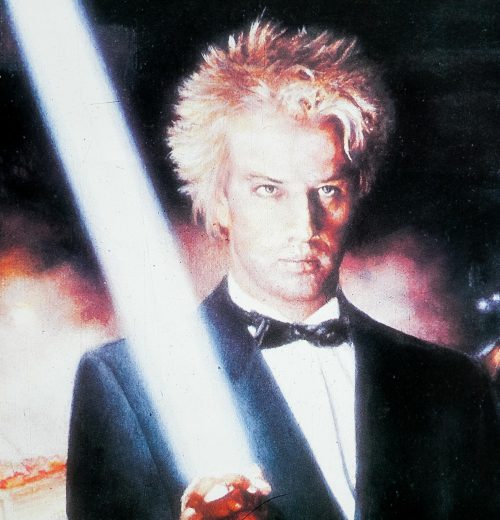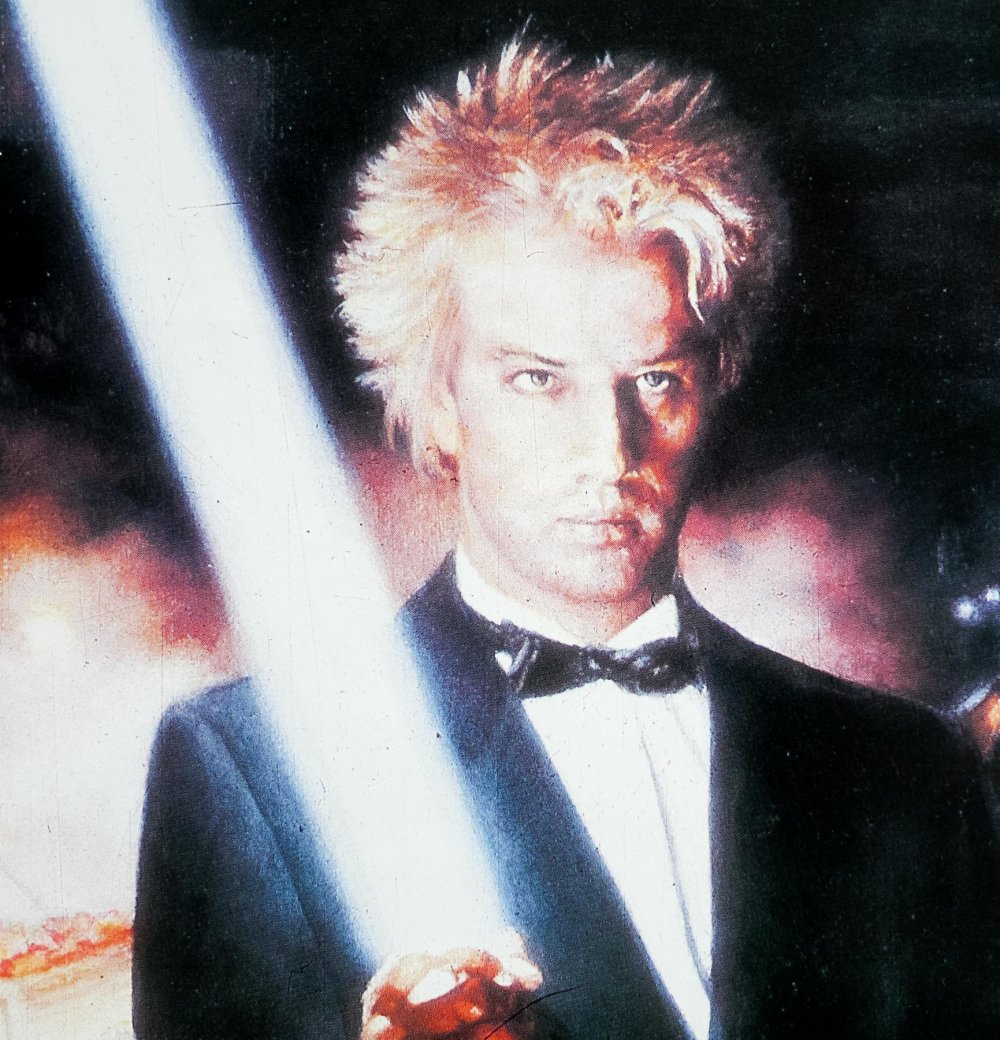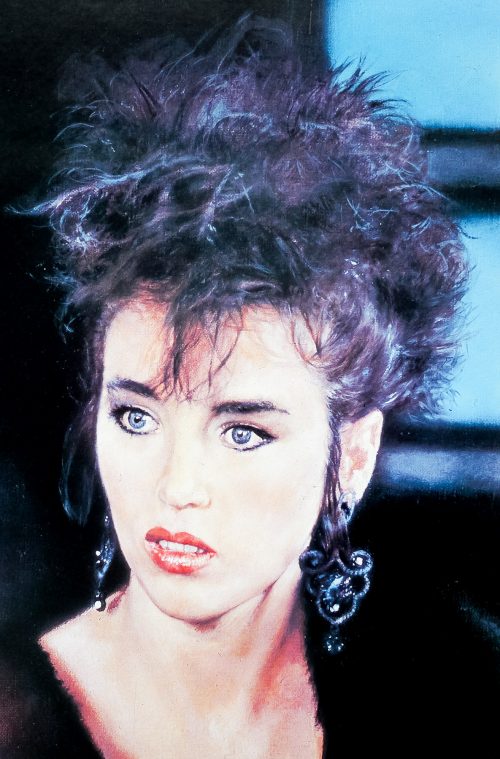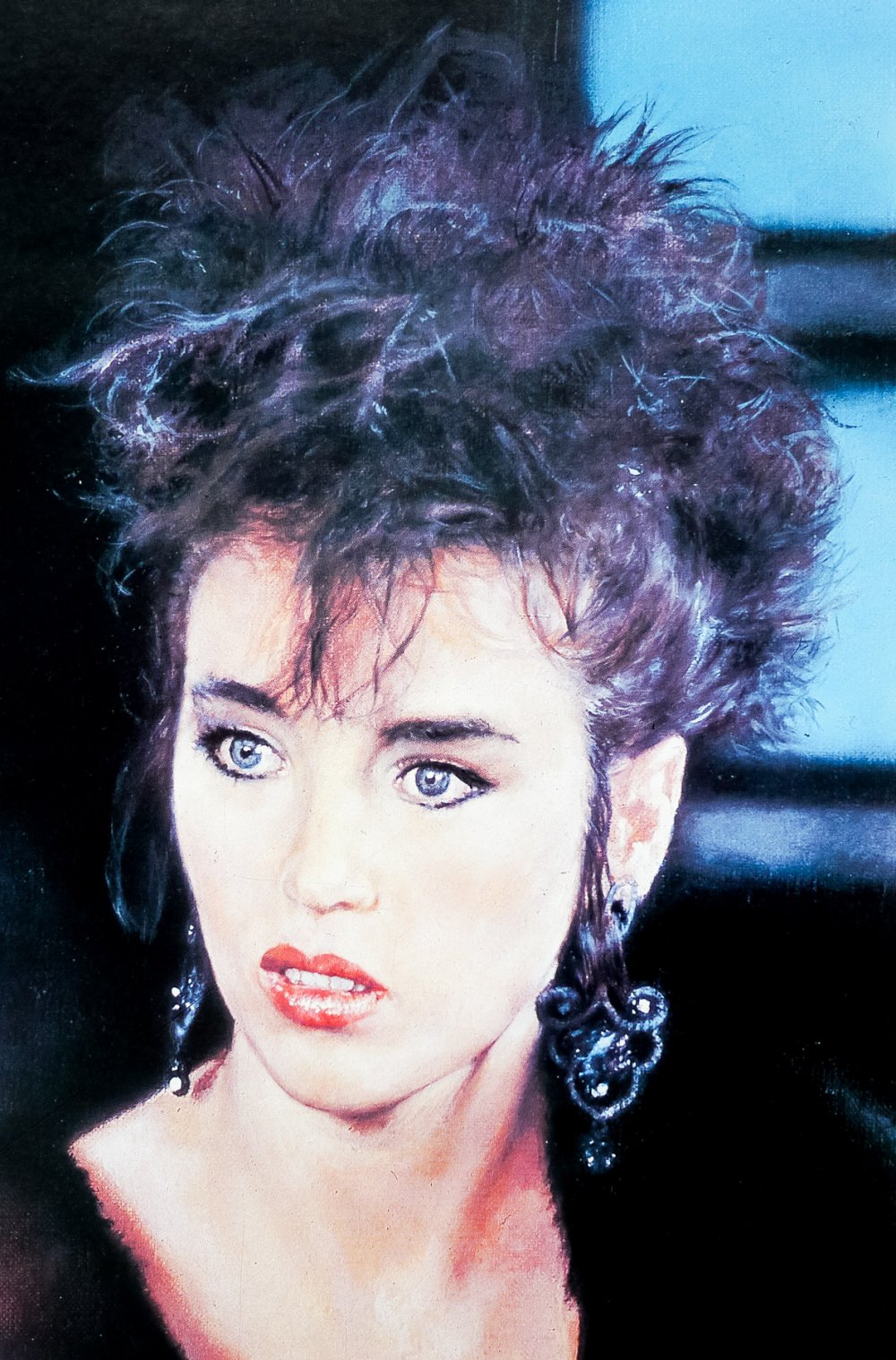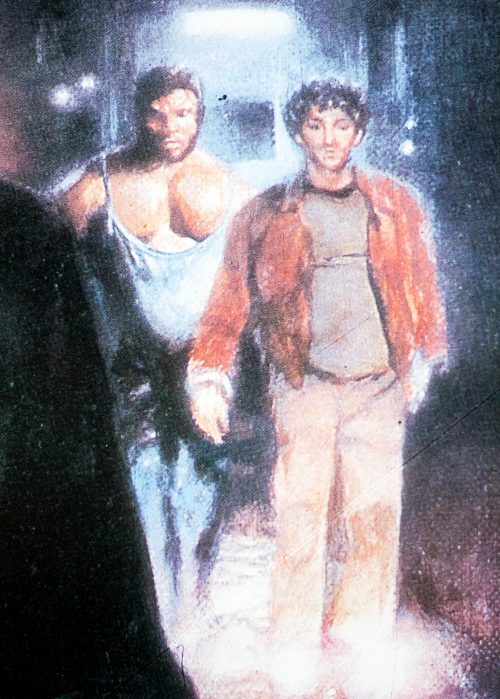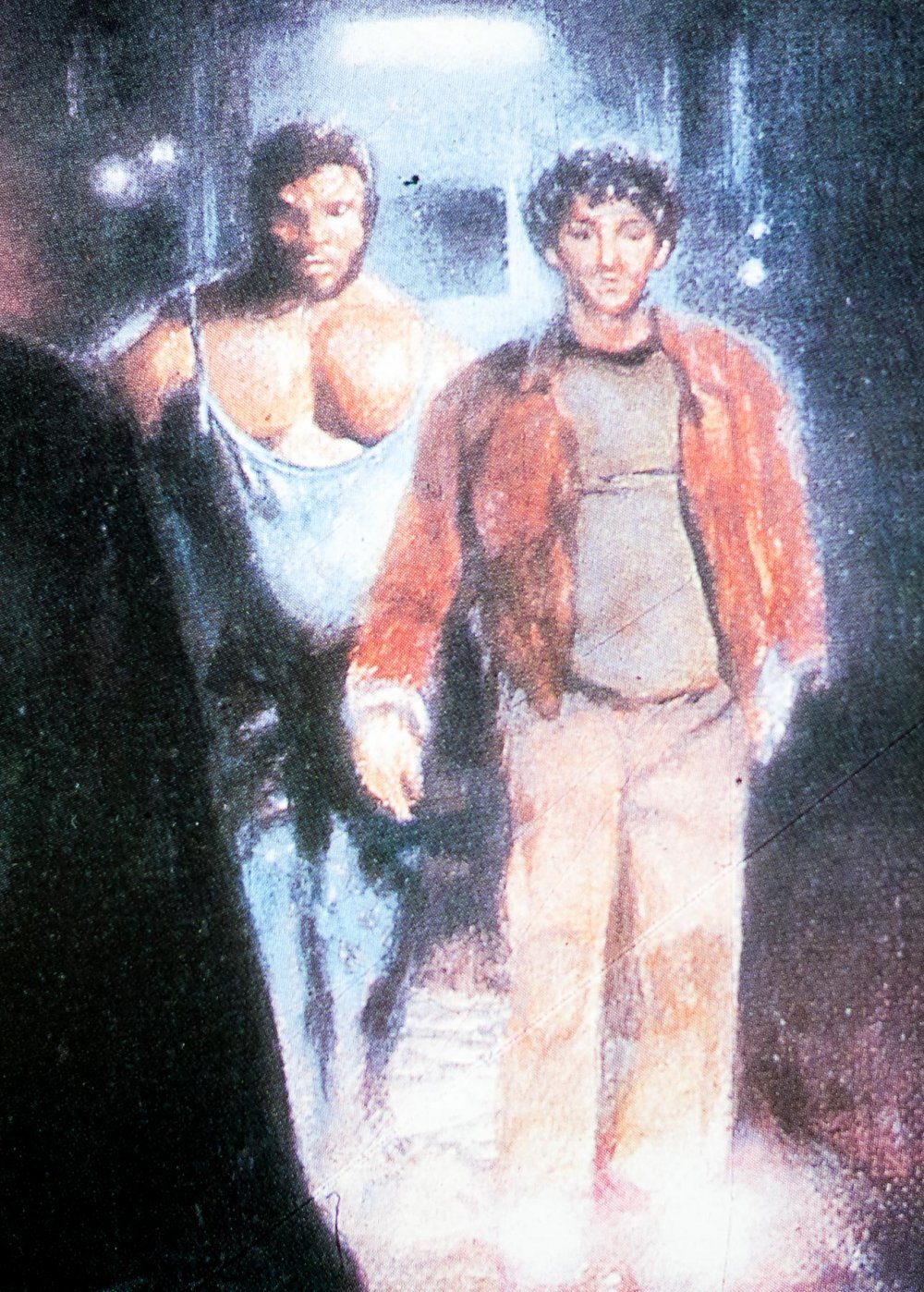 Title
AKA

--
Year of Film
Director
Starring
Origin of Film
Type of Poster
Style of Poster

--
Origin of Poster
Year of Poster
Designer
Artist
Size (inches)

20 5/16" x 28 13/16"
SS or DS

SS
Tagline

--
This is the Japanese B2 poster for the release of Luc Besson's 1985 comedy drama Subway. It followed on from the director's first film, The Last Battle, which was released two years earlier. Subway reunited him with several of the actors and crew from that film, including Jean Reno, who who would go on to feature in many of Besson's directorial efforts. French-American actor Christopher Lambert appears in the lead role of Fred, a grifter who steals documents from a rich businessman and escapes into the Paris Metro.
Lambert stars alongside Isabelle Adjani who appears as Héléna, the frustrated wife of the businessman from whom Fred has stolen the documents. The film is set largely on location in the Metro and makes great use of the halls, concourses and even the areas usually off-limits to the public. After being locked in overnight, Fred begins to explore and eventually meets Le Roller (Jean-Hugues Anglade), a petty thief who has made a home in an abandoned storage room. Le Roller introduces Fred to the other characters who called the underground their home, including the musclebound Big Bill (Christian Gomba) and The Florist (Richard Bohringer). 
The admittedly slight plot sees Fred continue to evade a bunch of hired goons sent by the businessman, as well as the subway police. The commissioner (a great performance by Michel Galabru) gets increasingly frustrated as his men, including one he's nicknamed Batman (Jean-Pierre Bacri) fail to catch Le Roller time and time again. Héléna becomes increasingly infatuated with Fred, eventually realising his carefree attitude is the perfect antidote the marriage she feels trapped in. The film features a typically great score by regular Besson collaborator Éric Serra who also appears in the film as a member of a band that Fred brings together. The film was a success with critics as well as the French box-office. A year later Lambert would star in Highlander, a film that shot him to international stardom and lead to him winning multiple Hollywood roles.
This Japanese poster features the same artwork that was used on the French poster. It appears that the Japanese designer simply took a copy of a French poster, including all the flaws which that particular copy had. If you look closely at some of the images you can see hairs, scratches and other blemishes that must have been present on the poster. The artwork is credited to an artist called Bernard Bernhardt about whom I've been able to discover very little. Some of his other film posters can be seen on Cinematerial. According to this translated interview he was born in Paris in 1950 and worked on posters for several famous directors, including Roman Polanski and Michael Mann, over a thirty year period.