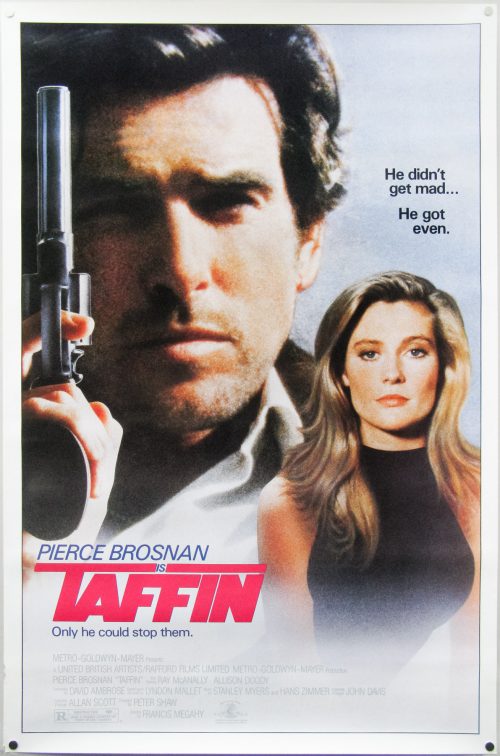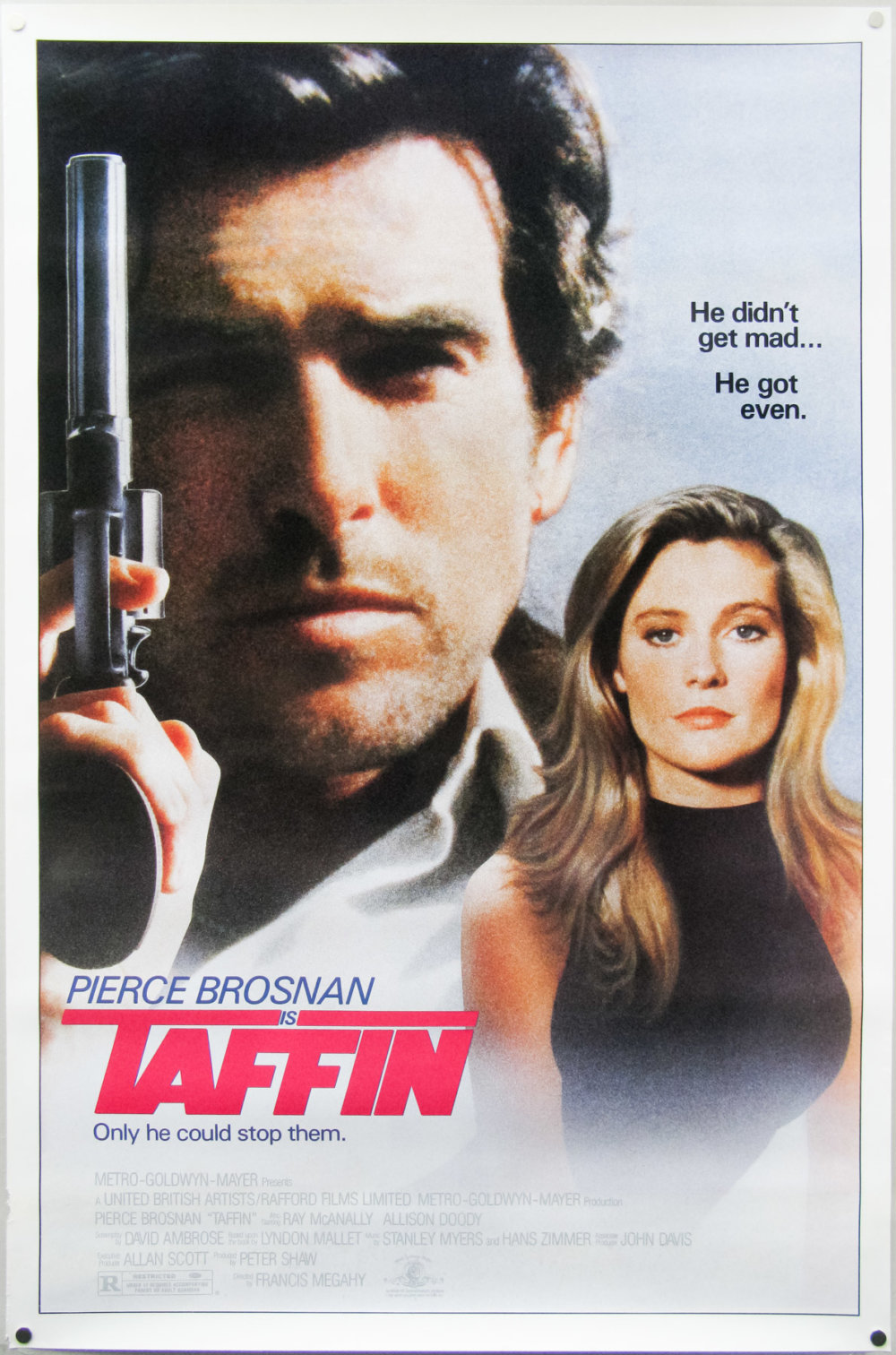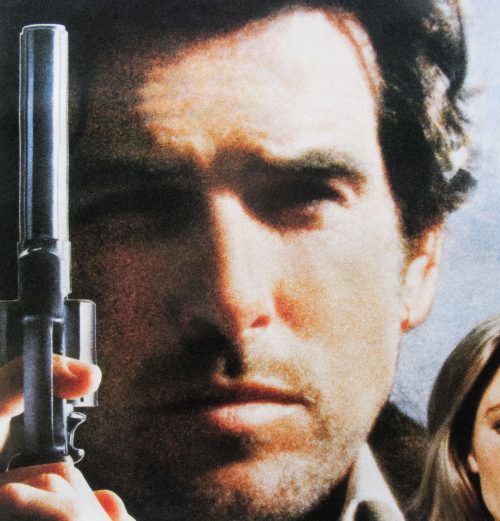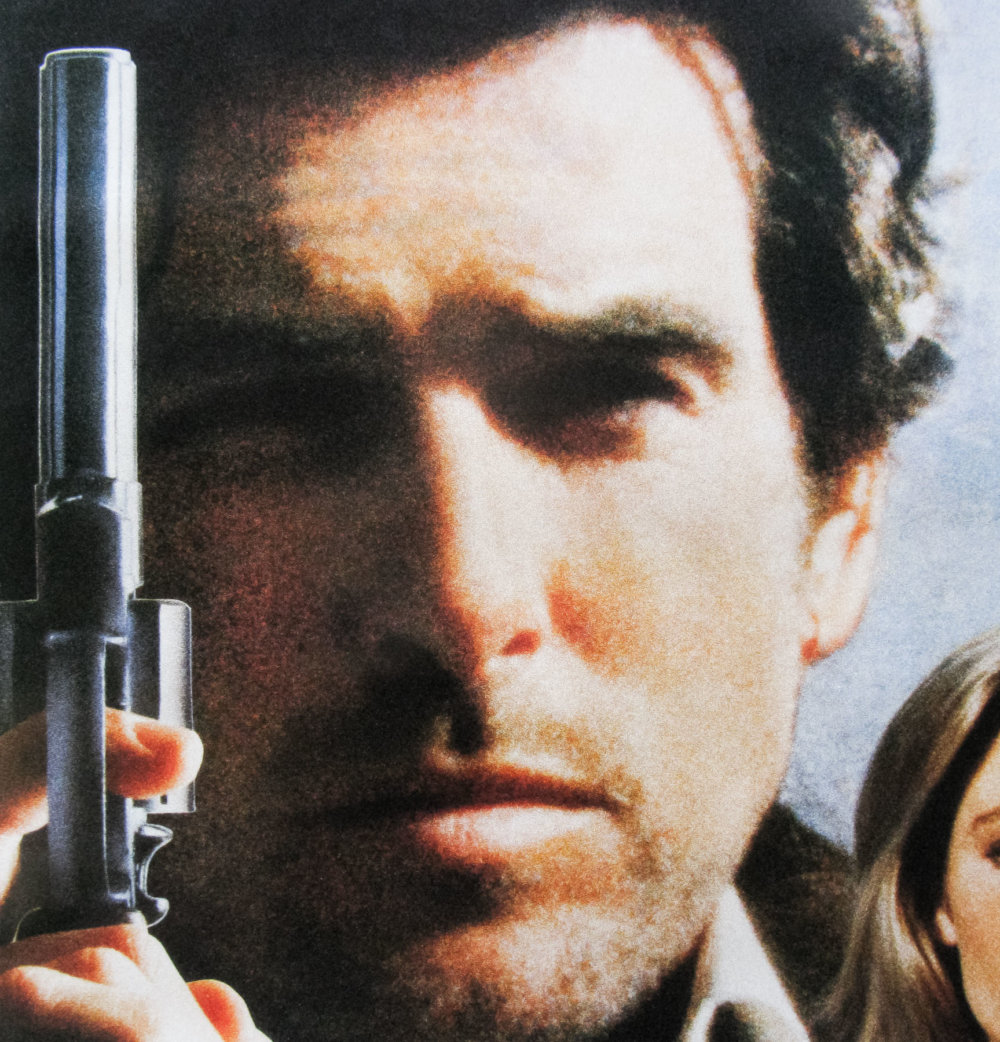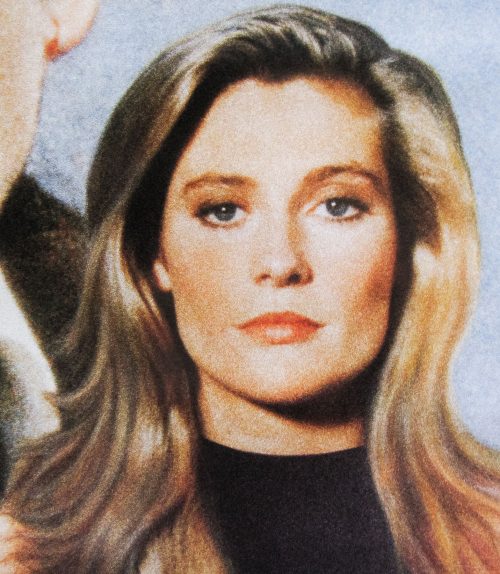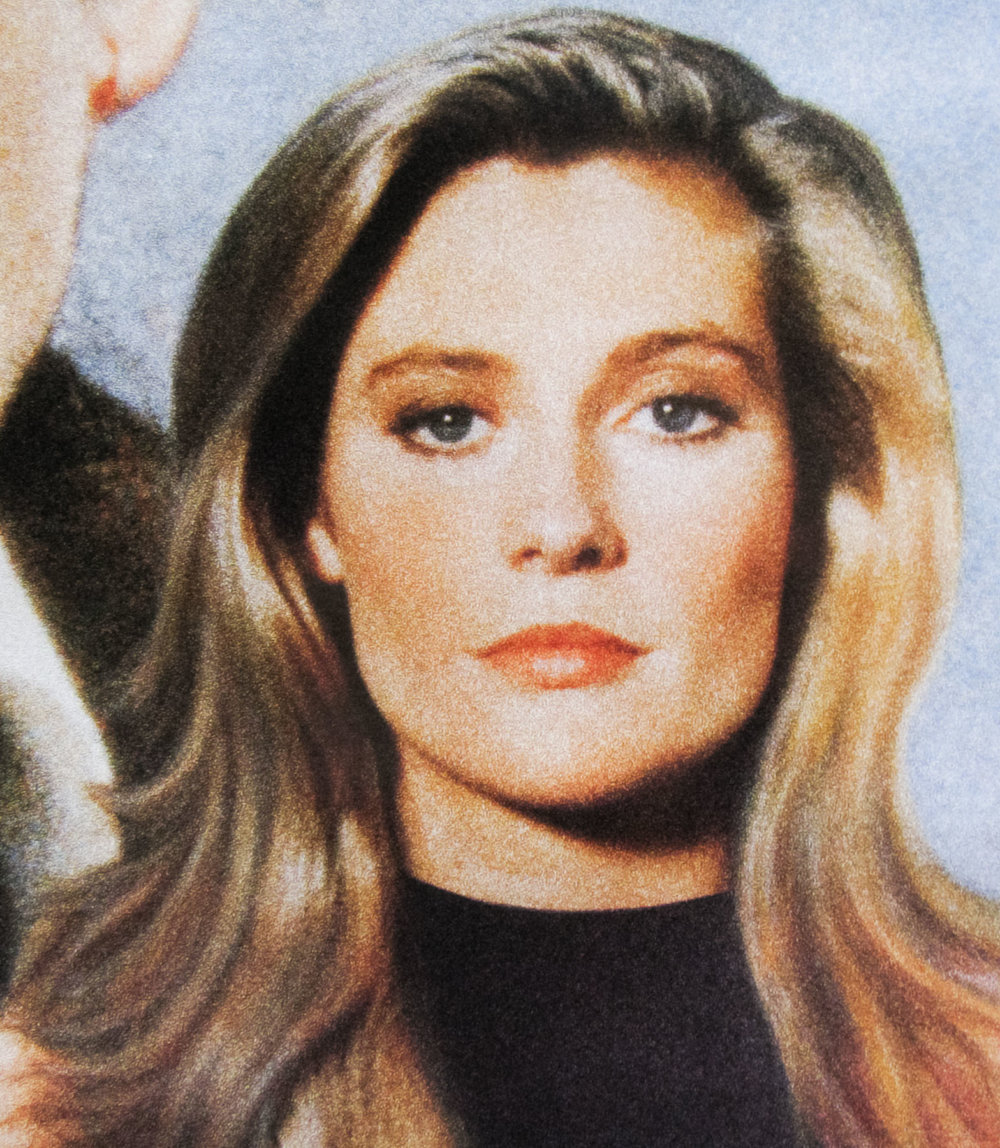 Title
AKA

--
Year of Film
Director
Starring
Origin of Film
Type of Poster
Style of Poster

--
Origin of Poster
Year of Poster
Designer
Artist
Size (inches)

27 1/16" x 41"
SS or DS

SS
NSS #

--
Tagline

He didn't get mad... He got even. | Only he could stop them.
An unremarkable poster for what would have been an unremarkable entry in Pierce Brosnan's filmography were it not for one of the strangest, left-field line readings in the history of cinema. The infamous moment takes place during an exchange that Taffin (Brosnan) is having with the character of Charlotte (played by Alison Doody). For no apparent reason Brosnan's tone explodes into an insane shout of 'THEN MAYBE YOU SHOULDN'T BE LIVING HEEEEEEEERE!' The moment is available to watch on YouTube here.
If you're a fan of UK comedians Adam Buxton and Joe Cornish and listen to their (currently off-air) radio show on 6 music you will have heard their discussion of this infamous moment last year.  The reaction to the show saw the clip becoming its own meme for a while and it spawned several remixes.
The original trailer is on YouTube.