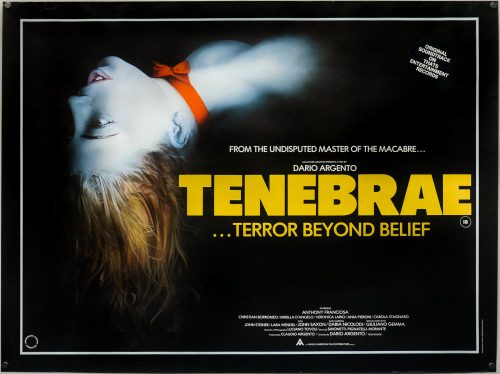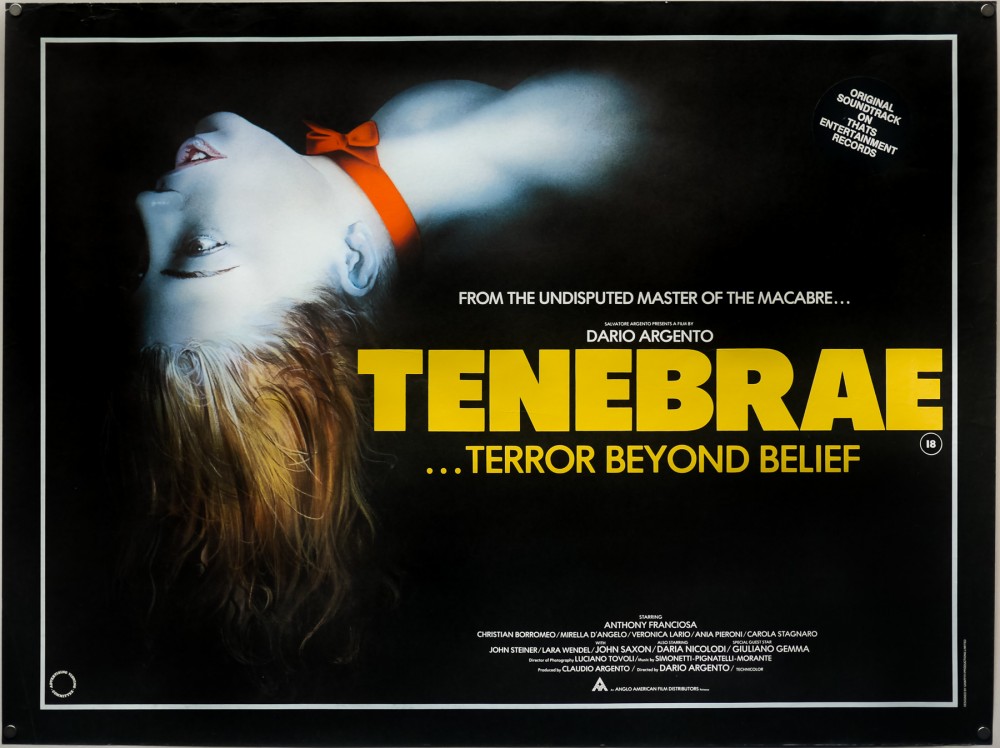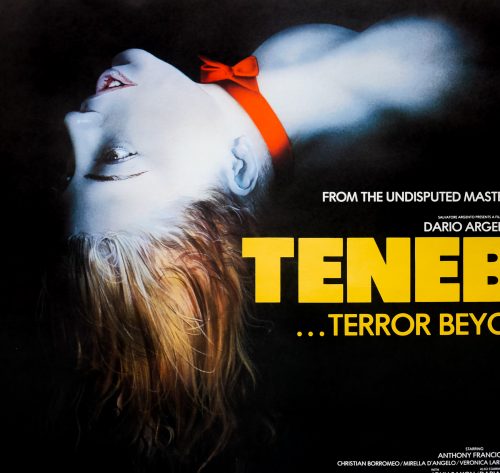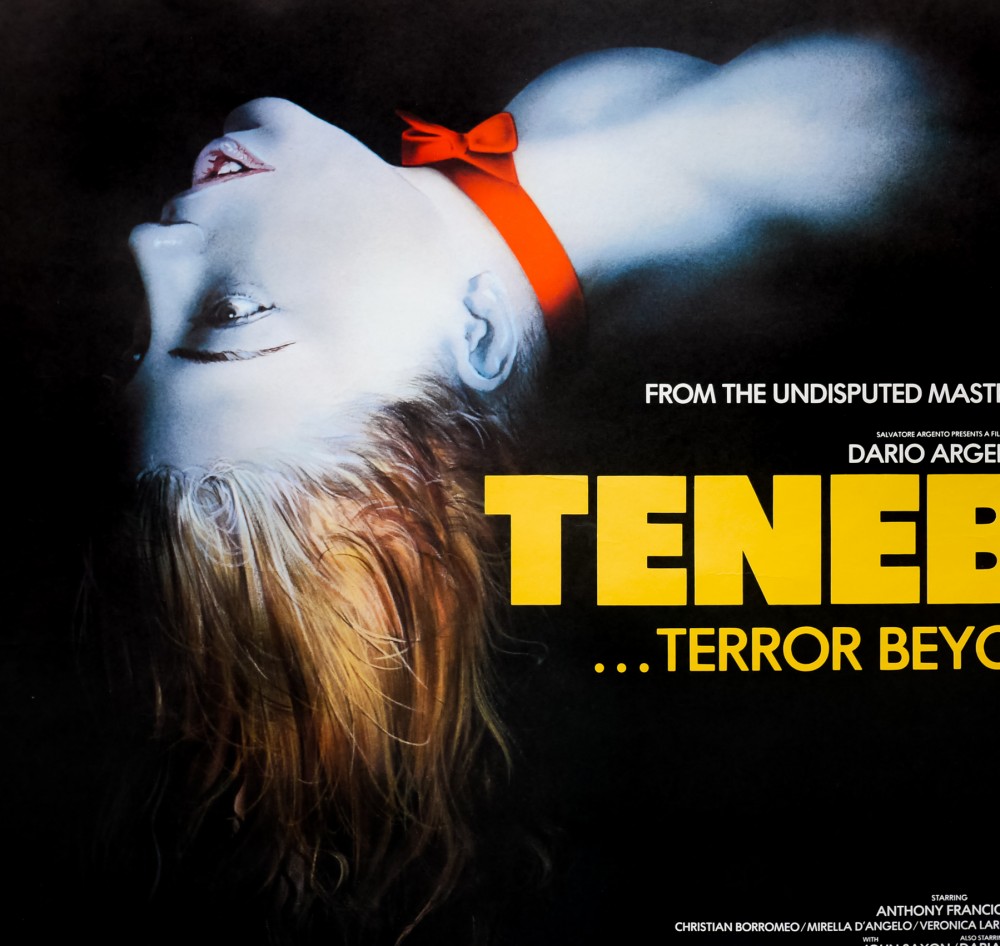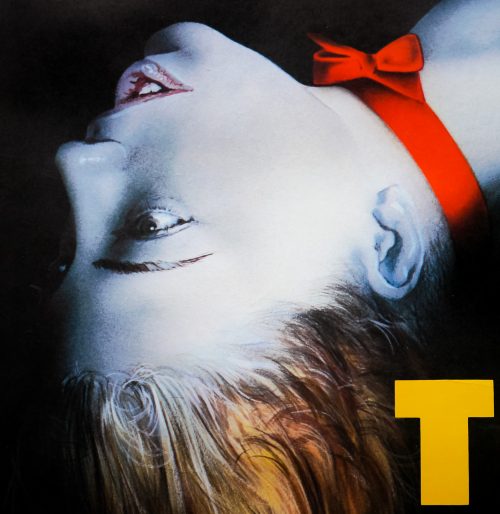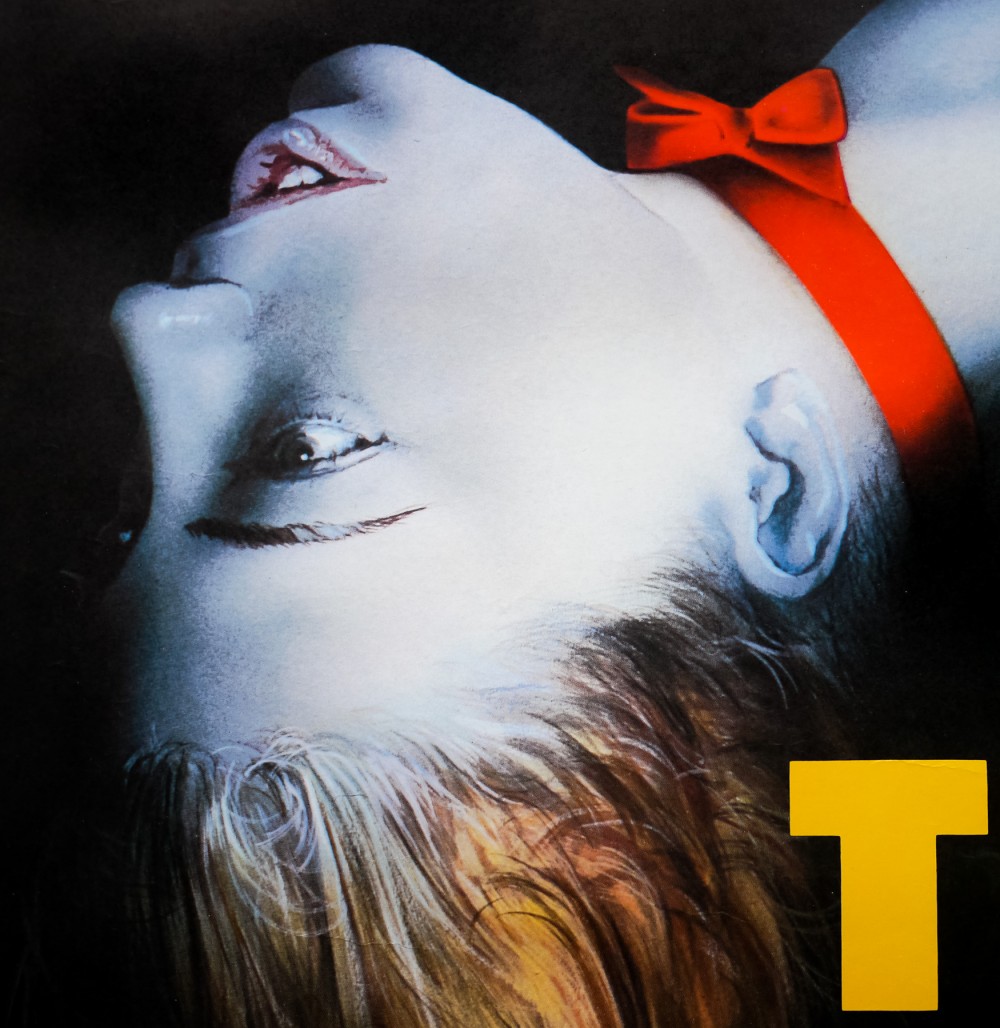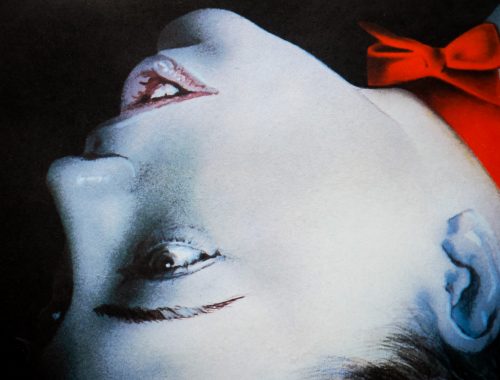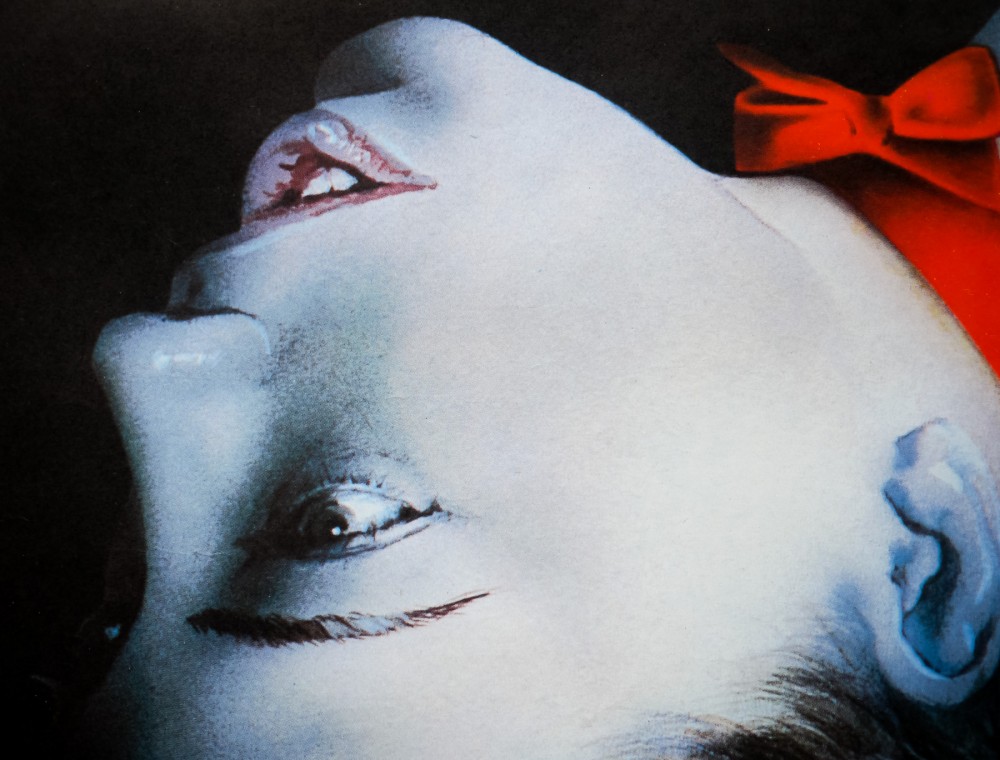 Title
AKA

Tenebre (alternate spelling) | Shadow (Japan - English title) | Unsane (USA)
Year of Film
Director
Starring
Origin of Film
Type of Poster
Style of Poster

--
Origin of Poster
Year of Poster
Designer
Size (inches)

29 15/16" x 39 14/16"
SS or DS

SS
Tagline

From the undisputed master of the macabre... | Terror beyond belief
This is the incredibly scarce British quad for the release of Dario Argento's Tenebrae (AKA Tenebre), which marked the Italian horror maestro's return to the giallo genre with which he made his name, following two excursions into supernatural horror with Suspiria (1977) and Inferno (1980). Argento often credits himself with starting the trend for Italian giallo films with The Bird with the Crystal Plumage (1970), despite the fact that directors including Mario Bava and Umberto Lenzi had been working on films that met all the criteria of the sub-genre since 1963. After a bruising experience whilst making Inferno in conjunction with Hollywood (in the form of 20th Century Fox) and the film meeting a lukewarm reception upon release, Argento returned with fresh enthusiasm to create what is arguably one of the best giallos of all.
Italian-American actor Anthony Franciosa stars as the American author Peter Neal, famous for having written a series of violent horror novels, who travels to Rome to promote his latest novel 'Tenebrae'. Soon after arriving Neal is confronted by two police detectives (played by Giuliano Gemma and Carola Stagnaro) who inform him that a murder has been committed by a killer obsessed with his novels, and a letter sent to his hotel room confirms this. Soon after, a journalist who had accused Neal of creating 'misogynist filth' and her lesbian lover are brutally murdered by the same razor blade-wielding killer. Another letter arrives at Neal's hotel room and the author decides to try and discover who is behind the murders as the threat to him and his entourage escalates. This being a giallo, and an Argento one at that, there are plenty of twists to keep the viewer discombobulated right to the end.
Argento claims that the inspiration for the story came from an experience he had at the hands of an obsessive fan whilst working on an unfinished project in Hollywood towards the end of the 1970s. What started as a friendly series of phone calls from someone claiming to love his work escalated into something darker and more threatening, and the director eventually fled back to Rome when it became clear that the person was seriously unhinged. It's also something of a riposte to the criticisms Argento had received from some critics and commentators who claimed his films were overly violent towards women and that his casual misogyny could encourage real-world violence from his films' fans. There's a reason Peter Neal remarks to a pushy journalist 'Let me ask you something? If someone is killed with a Smith & Wesson revolver… Do you go and interview the president of Smith & Wesson?'
Tenebrae was released into UK cinemas in 1982 with 4 seconds of cuts imposed by the BBFC, but soon after its release on video in 1983 the film fell foul of the infamous video nasty debacle which saw 72 films deemed to be in violation of the obscene publications act. 39 films on the Director of Public Prosecutions' list were successfully prosecuted and banned from rental or sale in the UK, despite the fact that many, including Tenebrae, had already seen cinema releases with BBFC approval. It took years before relaxation in censorship saw many of the films being re-released on video and DVD, and it wasn't until 2003 that Tenebrae was finally available in a completely uncut form.
The image of the murdered woman on this quad was originally painted by the Italian artist Renato Casaro for the Italian poster but the bloody cut in the throat seen on the original was clearly seen as too much for the British market and a red bow was painted in its place. The quad's design was handled by the London-based studio Graffiti Productions, which was started in 1969 by two friends Paul Brown-Constable and Nimal Jayasekera. The pair worked on marketing for an eclectic range of films, including several international releases, plus homegrown titles like Scum and a few Hollywood productions. As well as posters the firm was one of the first to take on work for  home video distributors at the start of the boom in the early 1980s. Most of their posters are easy to identify because they either feature a stylised company logo or a line of text, as on this poster.