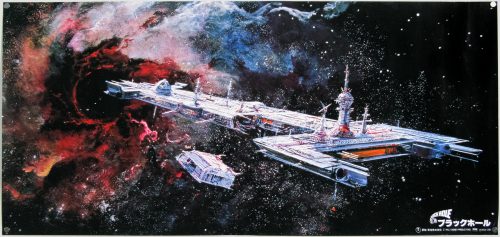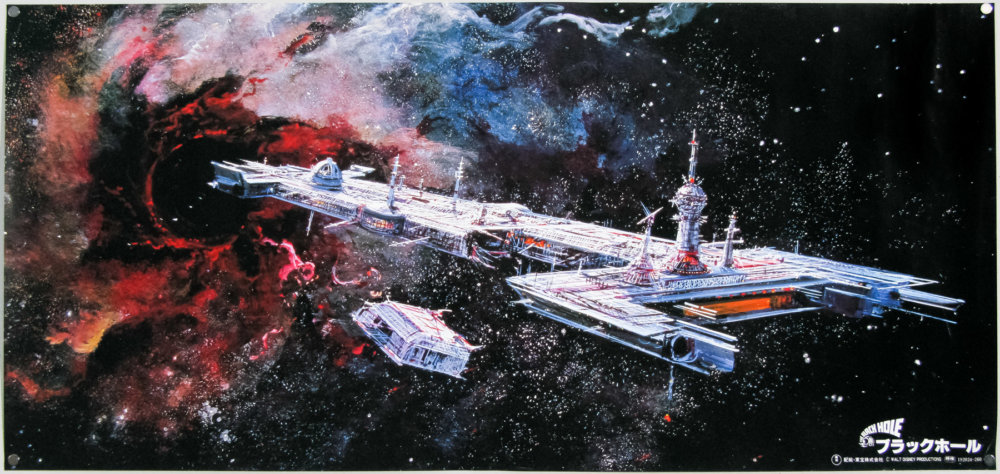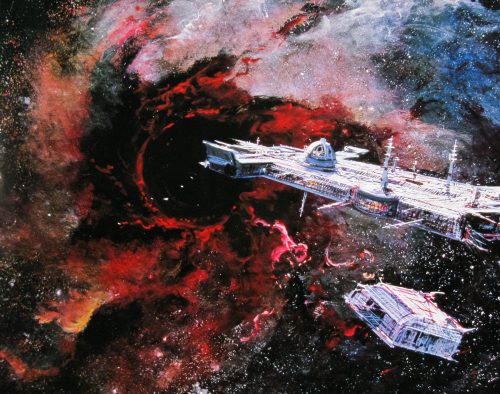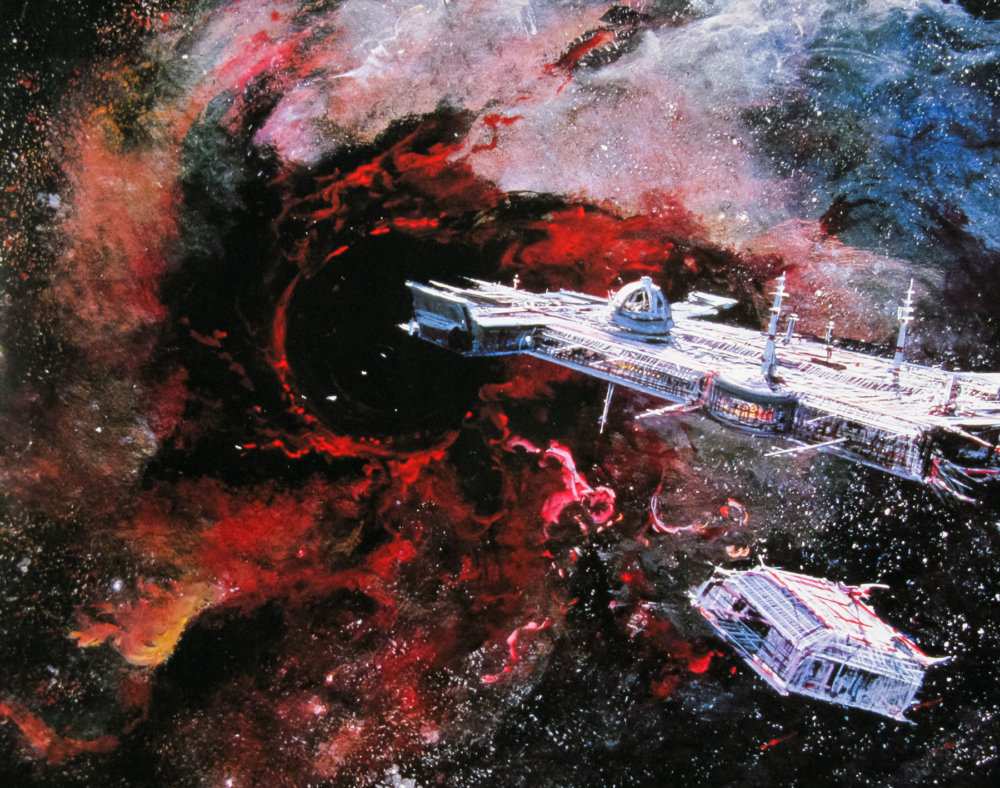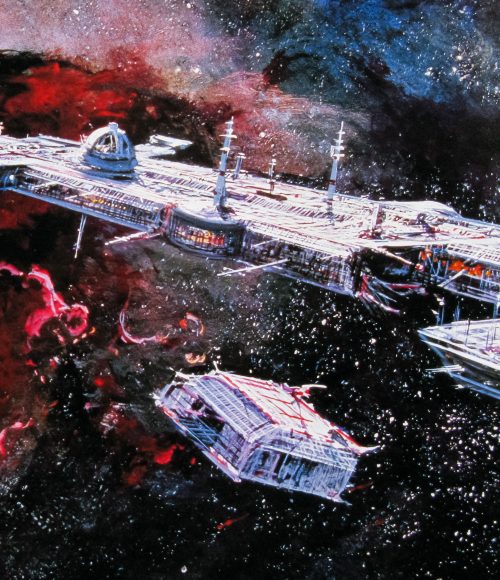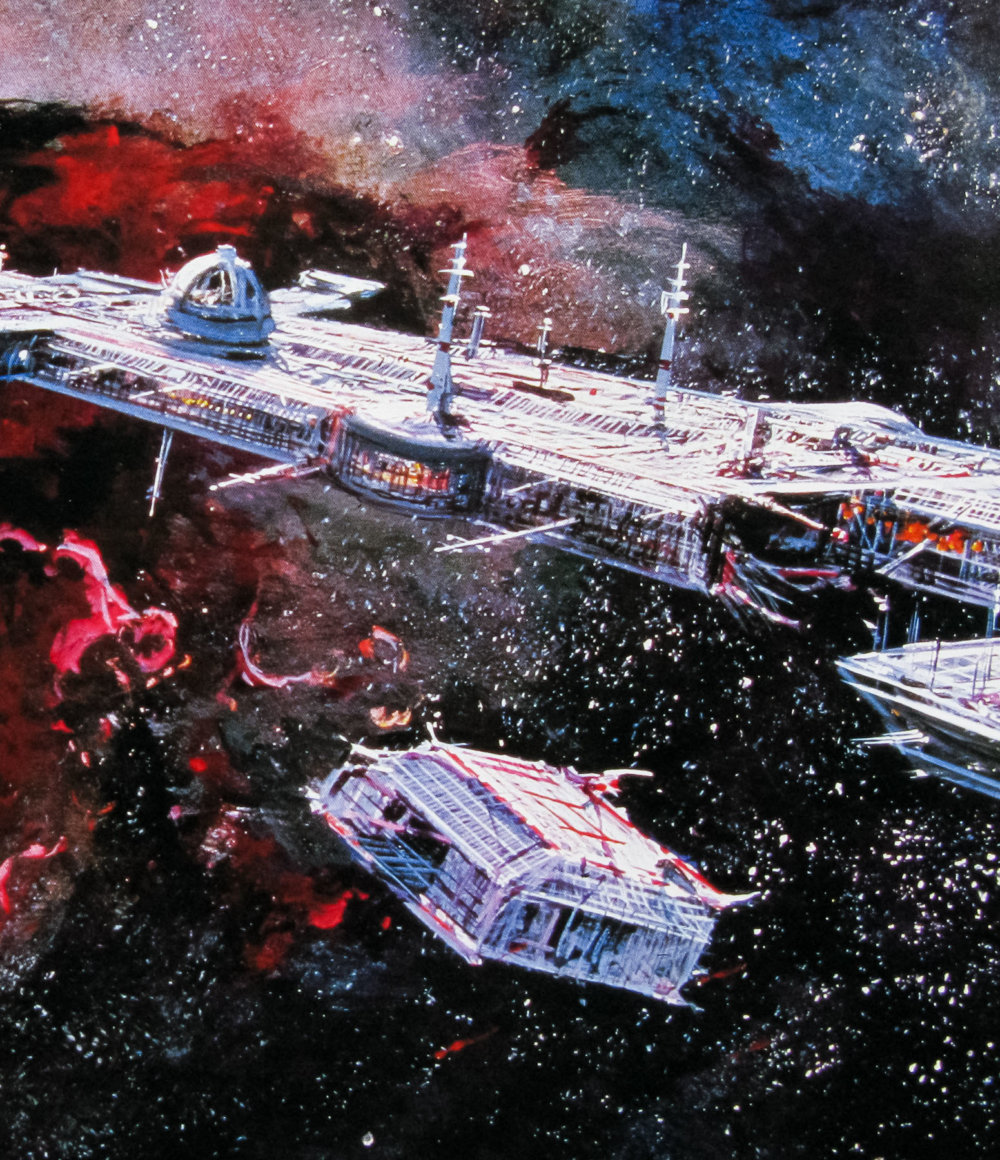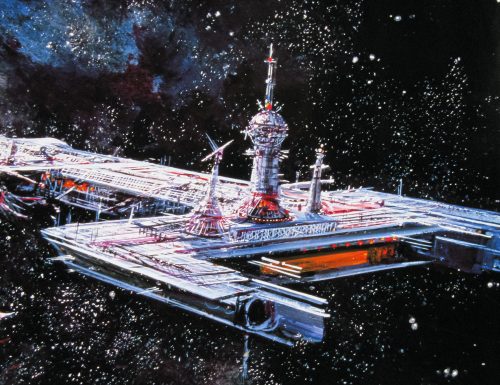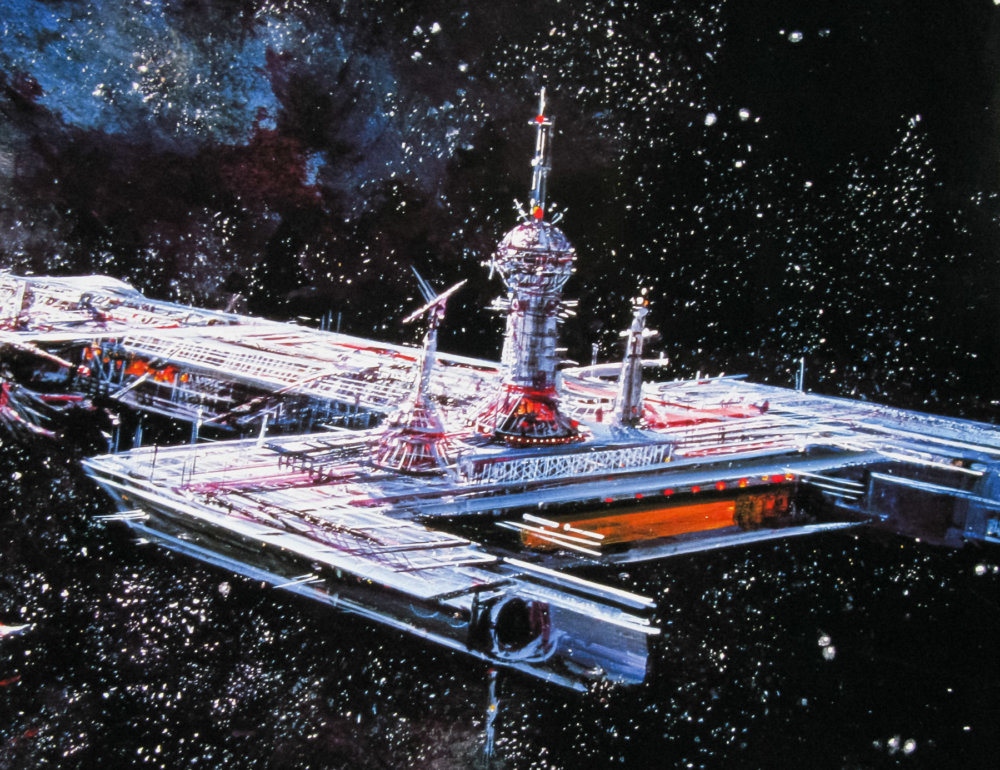 Title
AKA

--
Year of Film
Director
Starring
Origin of Film
Type of Poster
Style of Poster

--
Origin of Poster
Year of Poster
Designer
Artist
Size (inches)

13.5" x 26.5"
SS or DS

SS
Tagline

--
A detailed and colourful illustration on this poster for the Japanese release of Disney's live-action oddity, The Black Hole. It's a fairly uncommon size but one that suits the illustration perfectly. Make sure you click the detail thumbnails to see it in its full glory.
The film focuses on the crew of a ship (the USS Palomino) returning from a deep-space exploration mission that discovers a black hole with an apparently derelict ship drifting nearby. After docking with the ship (The long-lost USS Cygnus – as featured on this poster) the crew meets the commander Doctor Hans Reinhardt (Maximilian Schell) and his team of robots, but there is no sign of the human crew. The Palomino's crew, including Dr Alex Durant (Anthony Perkins) and Dr. Kate McCrae (Yvette Mimieux), must race against time to discover the mystery behind their disappearance and exactly what Dr Reinhardt's intentions are.
Despite an extremely hokey script and some decidedly dodgy attempts to emulate the success of Star Wars, the film has several things that make it worth a watch, including some impressive special effects (certainly notable in 1979), well-realised space scenes, a great score by the late John Barry and an excellent robot design in the form of the sinister Maximilian.
Director Edgar Wright is a fan of the film and talks about it on Trailers From Hell – video here.
The other posters I've collected for the film can be seen here. Check out the excellent Japanese B1 and B2 posters.
The original trailer is on YouTube.