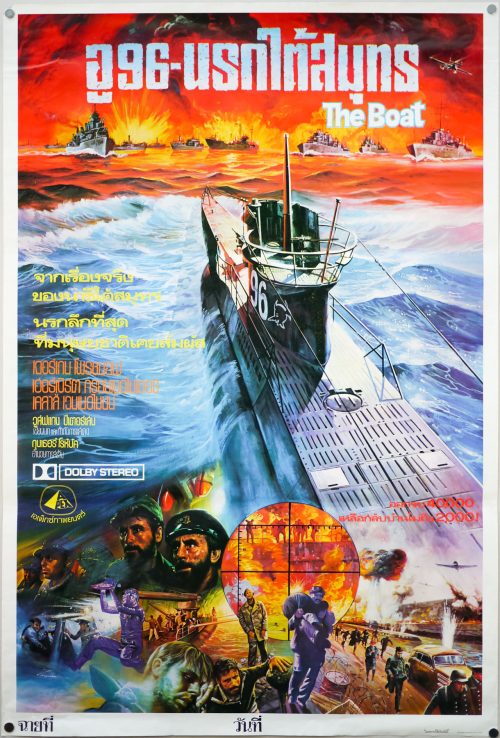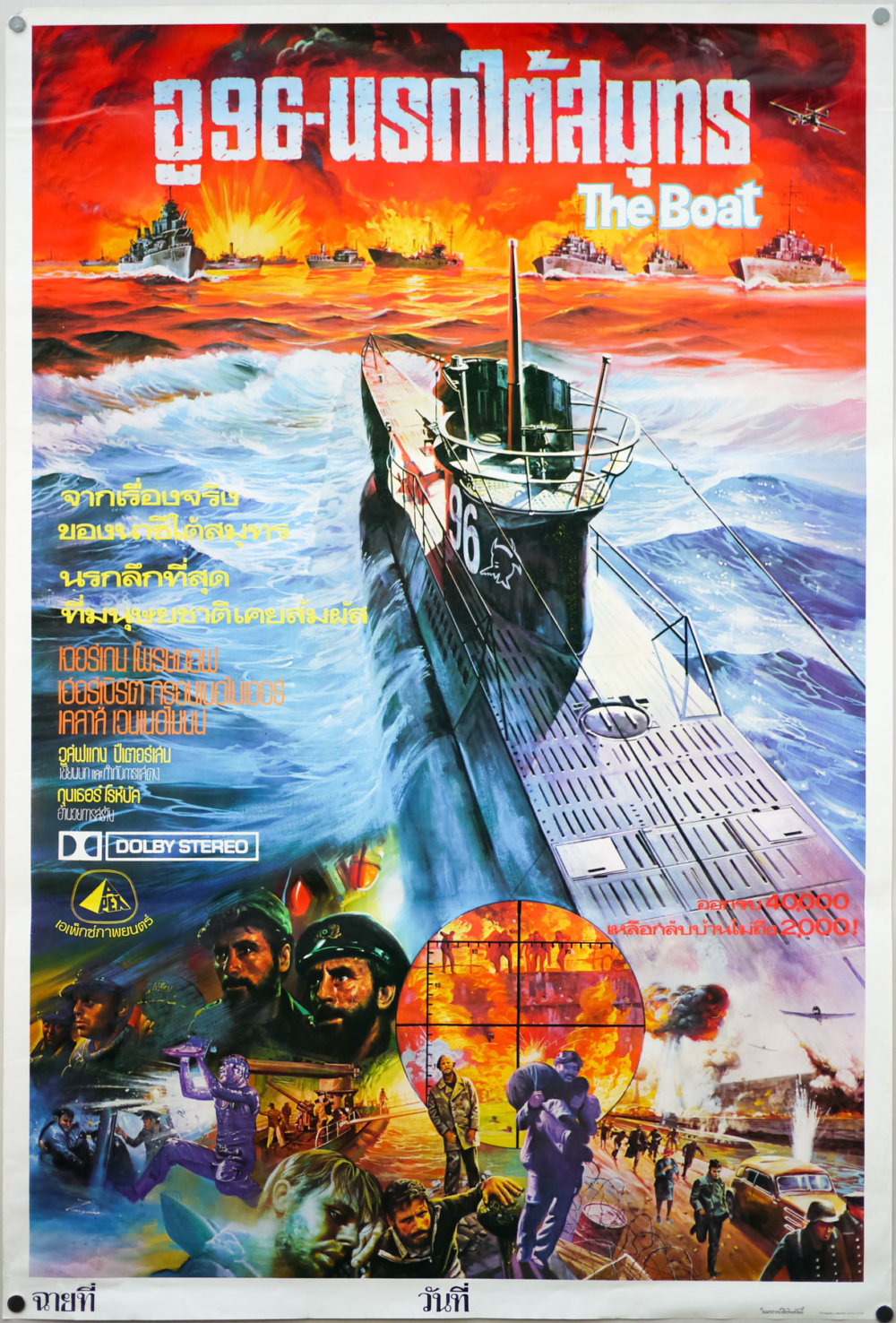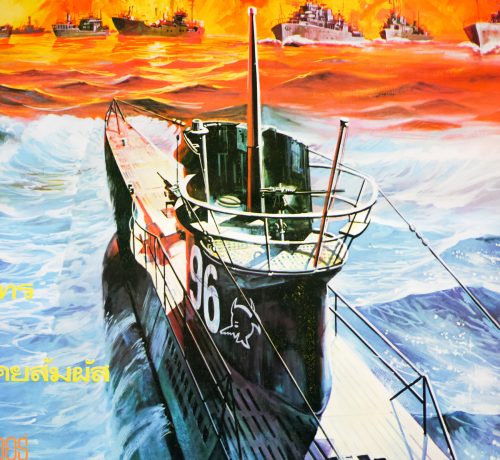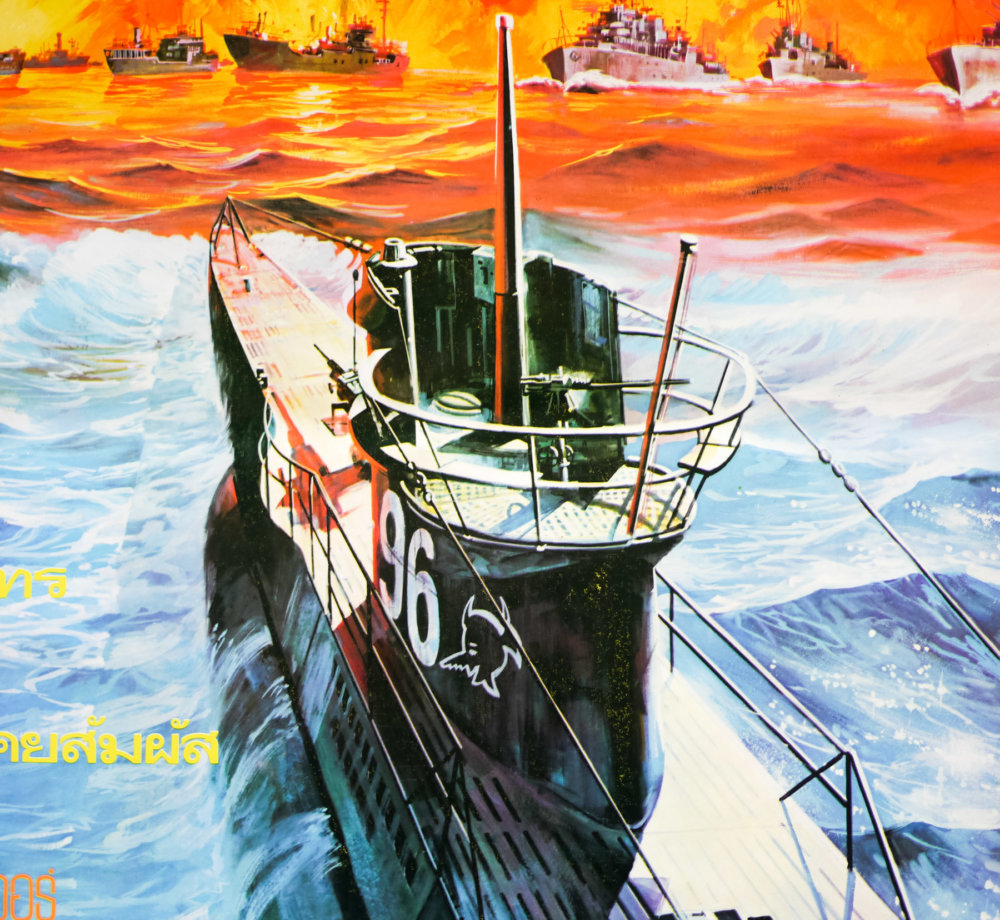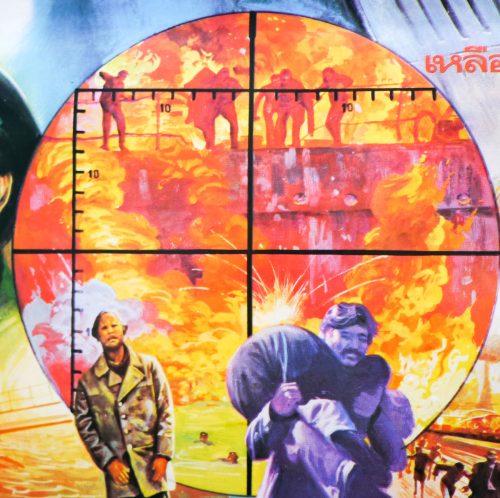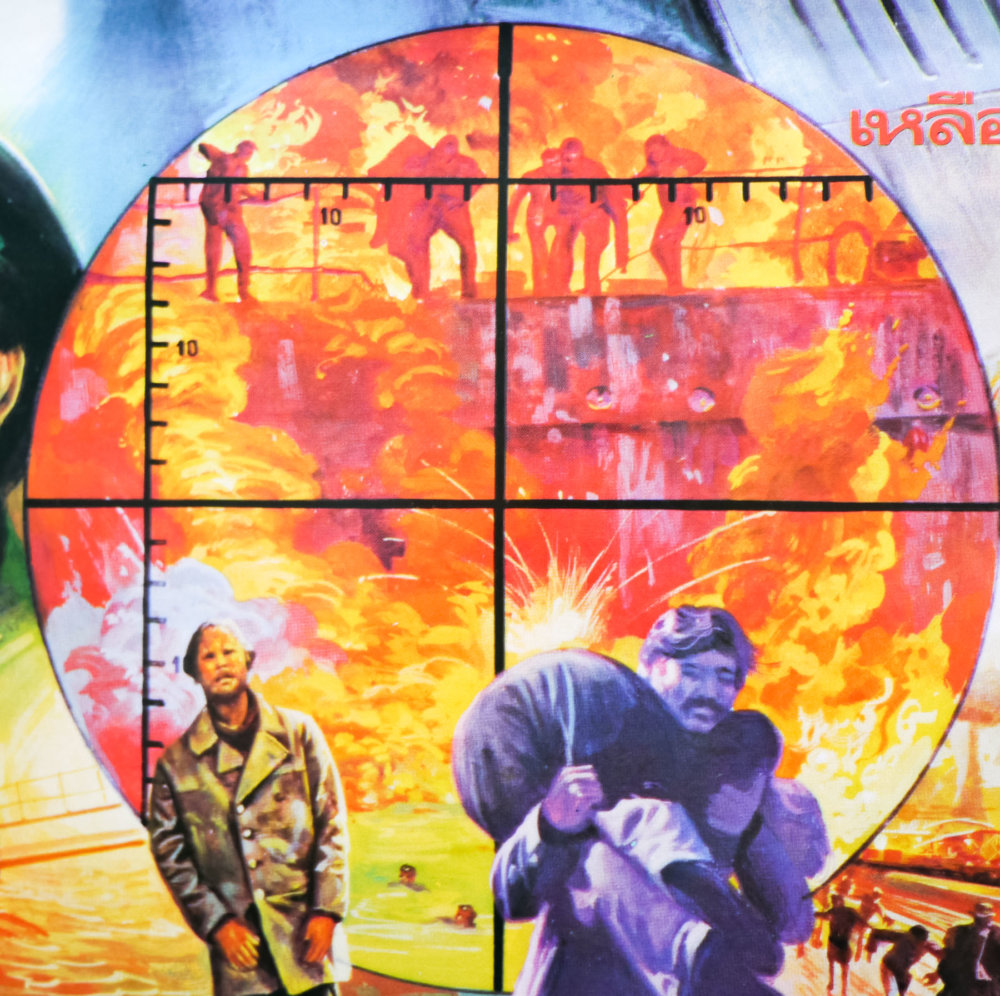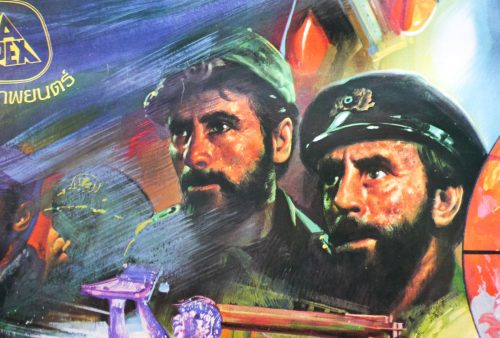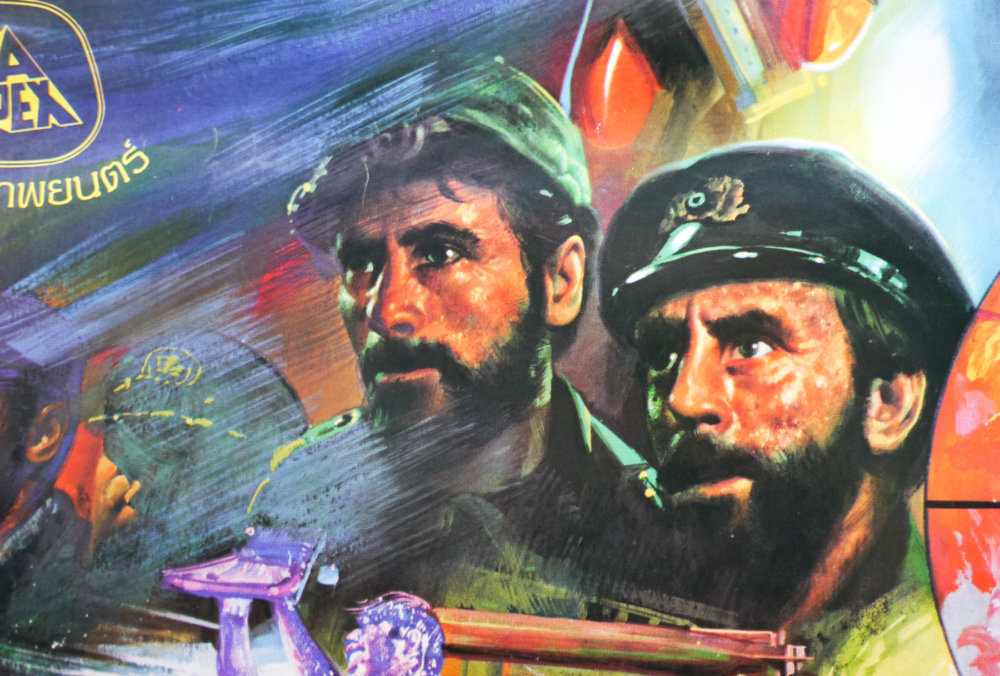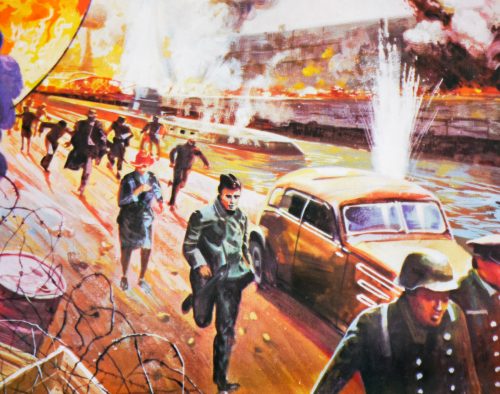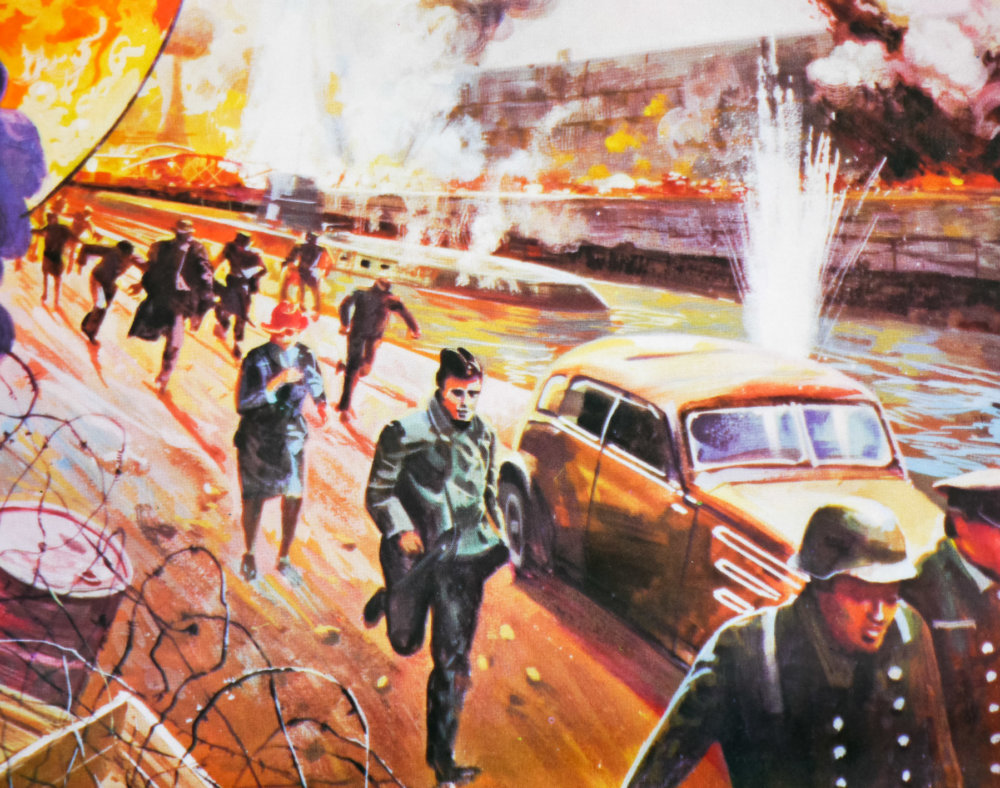 Title
AKA

Das Boot (Germany - original title) | U-Bôto (Japan) | U-Boot 96 (Italy)
Year of Film
Director
Starring
Origin of Film
Type of Poster
Style of Poster

--
Origin of Poster
Year of Poster
Designer
Artist
Size (inches)

25 1/16" x 37"
SS or DS

SS
Tagline

--
The is the Thai poster for the release of the classic German war film The Boat (AKA Das Boot) which was painted by Tongdee Panumas. Directed by Wolfgang Petersen, who also wrote the screenplay, the film is adapted from the 1973 novel of the same name by Lothar-Günther Buchheim. It tells the fictional story of life aboard U-96, a German U-boat, during World War II and depicts both the excitement of battle but also the tedium and claustrophobia of being trapped in a metal tube deep below the surface of the Atlantic ocean. Jürgen Prochnow gives a memorable performance as the grizzled boat's captain who looks after a crew made up of seasoned veterans and wide-eyed new recruits, as well as a war correspondent who has been assigned to U-96.
The film is notable for being released in multiple versions over the years, with the original cinema release clocking in at 150 minutes. This is the version that was released in the US, Germany, the UK and elsewhere in 1981 and would go on to garner great critical acclaim, as well as several Academy Award nominations. A few years later a longer version was assembled and shown as a mini-series on UK and German TV. In 1997 Petersen oversaw the production of a director's cut, which combed through six hours of footage to create a version that runs for 3 and a half hours. This is what is now commonly available on home video for fans of the film.
The excellent artwork on this Thai poster is by Tongdee Panumas (he signs his posters with just his first name) who was an incredibly prolific Thai film poster artist during the 70s, 80s and 90s. I've been unable to find out much about him, other than that he was born in 1947, so if anyone has any more details please get in touch.
The illustration of the U-boat is almost certain to have been based on the artwork from the international one sheet (painted by Gary Meyer) which can be seen here.