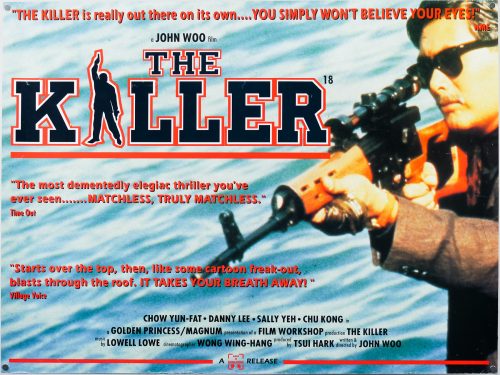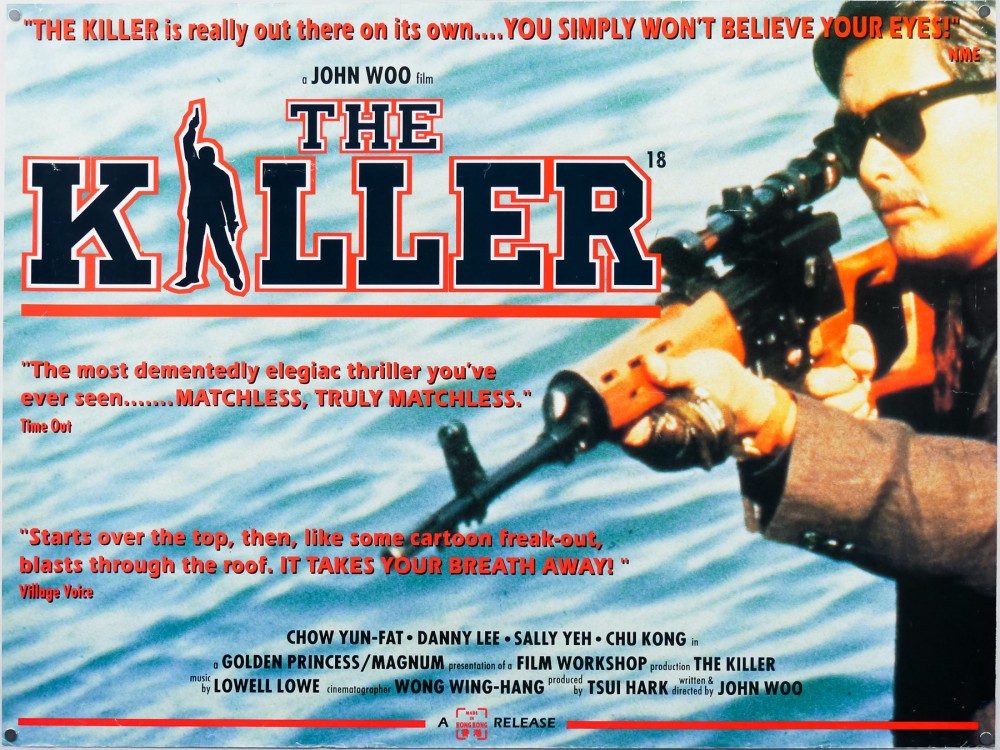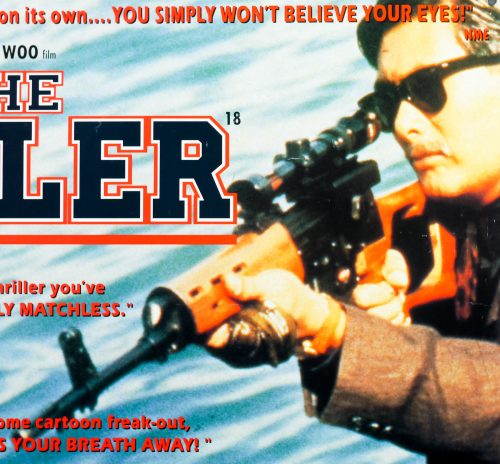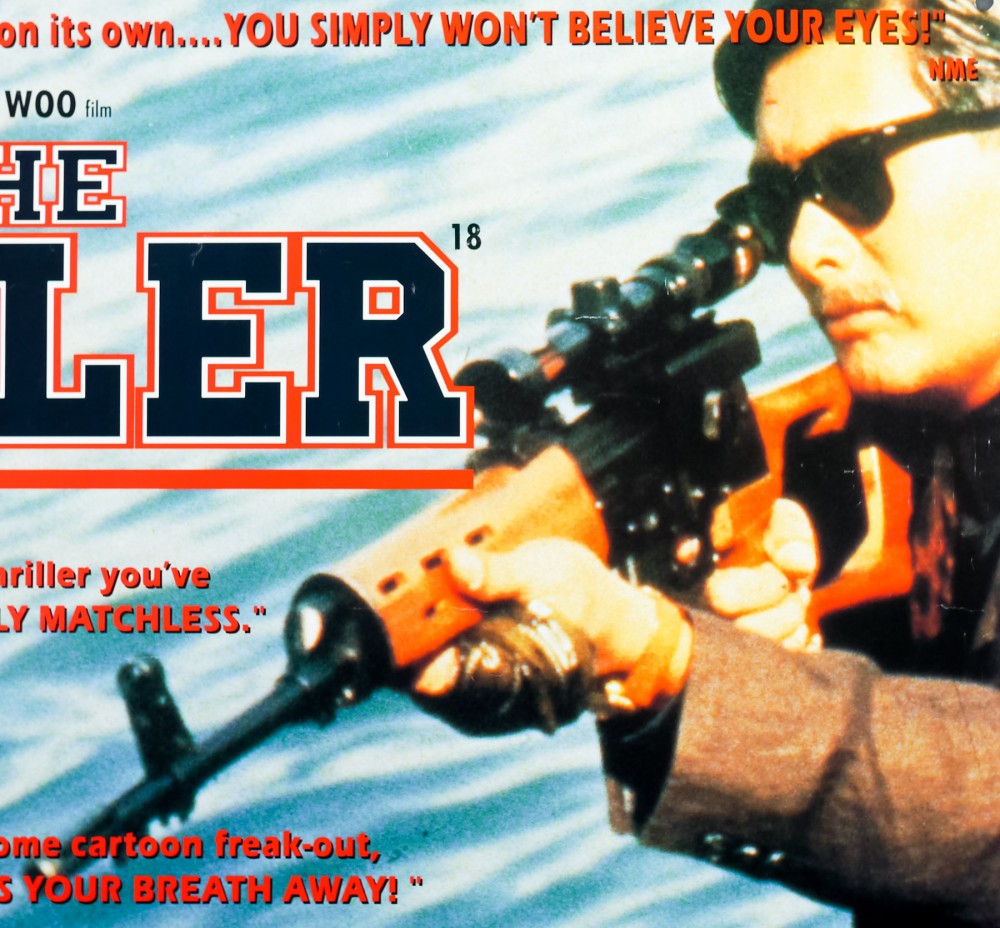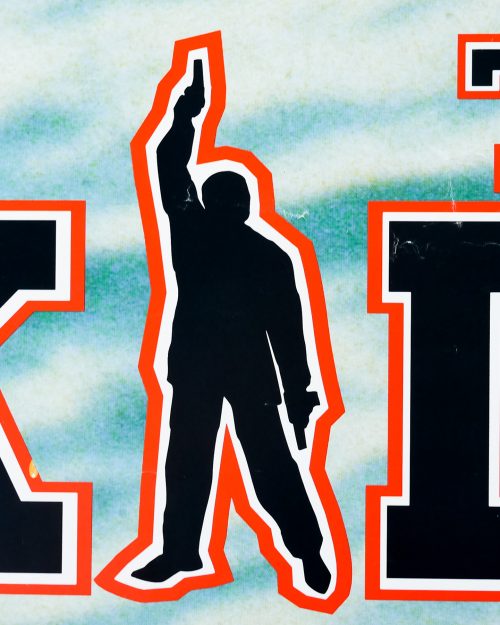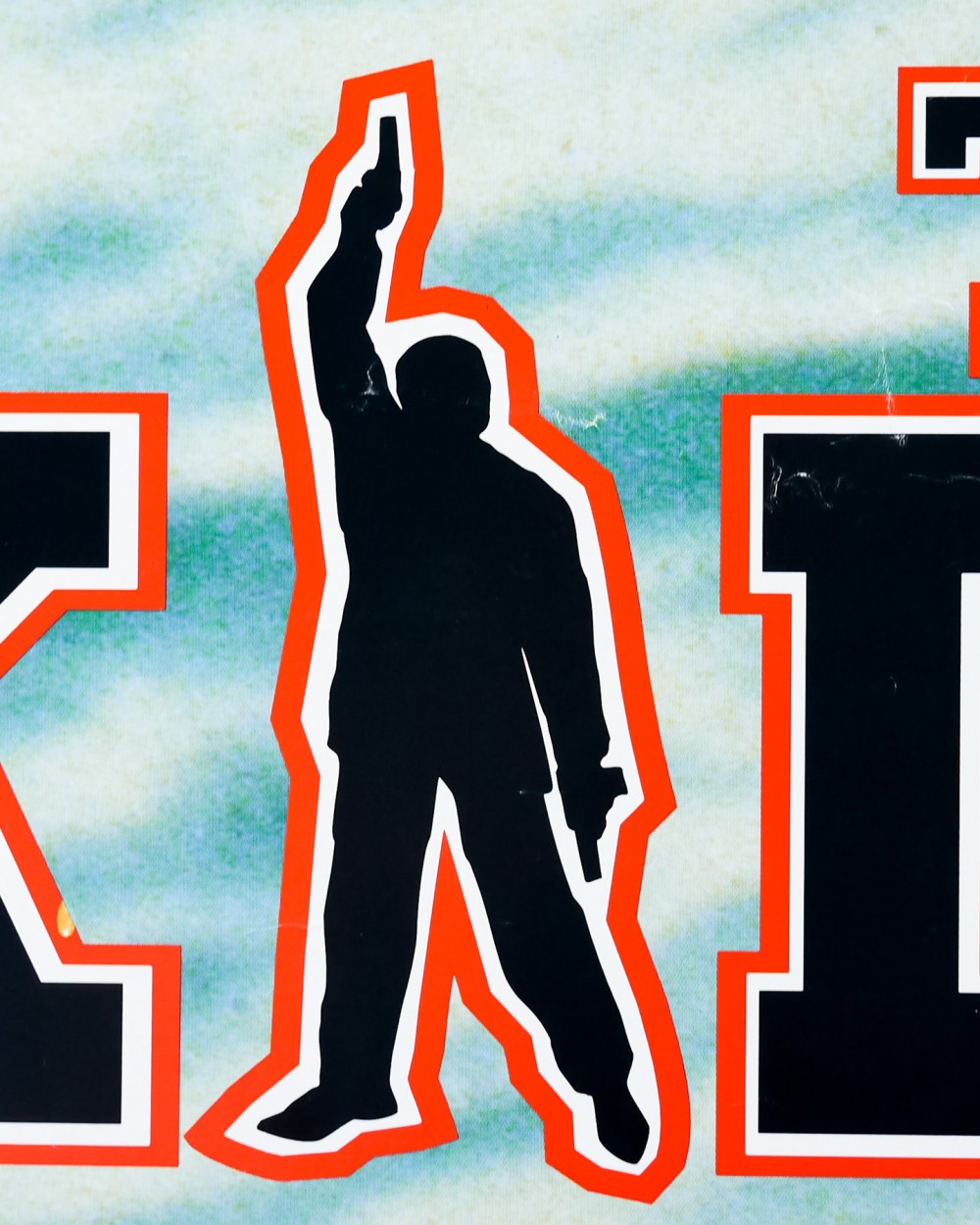 Title
AKA

Dip huet seung hung (Hong Kong - original title) | Bloodshed of Two Heroes (International - literal title) | Blast Killer (West Germany)
Year of Film
Director
Origin of Film
Type of Poster
Style of Poster

--
Origin of Poster
Year of Poster
Designer
Artist
Size (inches)

30 2/16" x 40"
SS or DS

SS
Tagline

--
This is the scarce UK quad for the release of legendary Hong Kong director John Woo's landmark action-fest The Killer, which was the film that launched both him and lead actor Chow Yun-Fat onto the international stage. Although Woo had garnered acclaim for A Better Tomorrow (1986) and its sequel, both featuring Yun-Fat, it was The Killer's perfect blend of hyper-kinetic violence, well-written characters and action spectacle that set it apart from Woo's earlier films. The film would be followed by the spectacular Hard Boiled (1992), after which Woo's career in Hollywood was launched, to somewhat mixed success. The Killer's impact on other Western filmmakers cannot be denied, with the likes of Luc Besson clearly borrowing plot points and action beats for both Nikita and Léon: The Professional (1994), whilst both Robert Rodriguez (El Mariachi, Desperado) and Quentin Tarantino were clearly huge fans.
Chow Yun-Fat stars as a hired assassin who accidentally blinds a nightclub singer called Jennie (Sally Yeh) during the course of a hit, and after the pair strike up a relationship he decides to take one last job to pay for an operation to restore her sight. After being double-crossed by his Triad clients Ah Jong manages to escape from a group of hired guns, but not before coming to the attention of police detective Li Ying (Danny Lee). At first the hot-shot cop aims to take Ah Jong into custody but when he realises that he's no ordinary hitman and sees the predicament he's in, Detective Li decides to team up with the killer to take down the mobsters. This was the first film in which Woo used his trademark white doves taking flight in the middle of action scenes.
This quad features the same image of Yun-Fat holding the Dragunov sniper-rifle as seen on the American one sheet (although that image is illustrated) and this page on the Internet Firearms Database features gives a lengthy run-down of all the guns featured in the film (hint: a lot). The quote from the Time Out reviewer deserves special mention as you have to applaud anyone who uses the phrase 'dementedly elegiac thriller' and gets away with it.