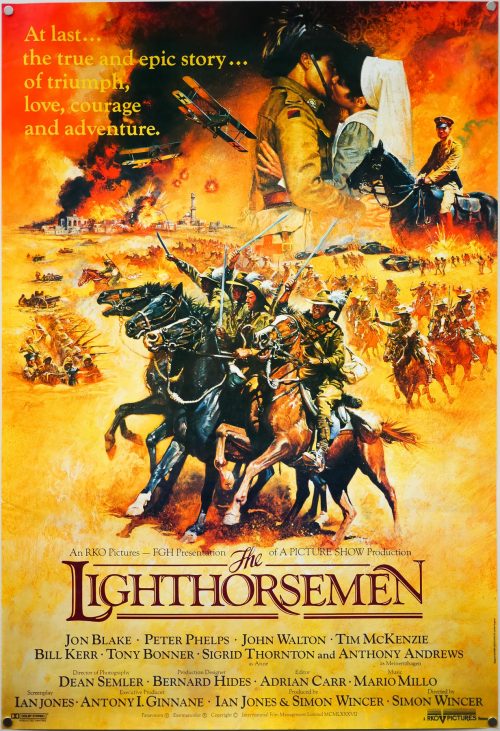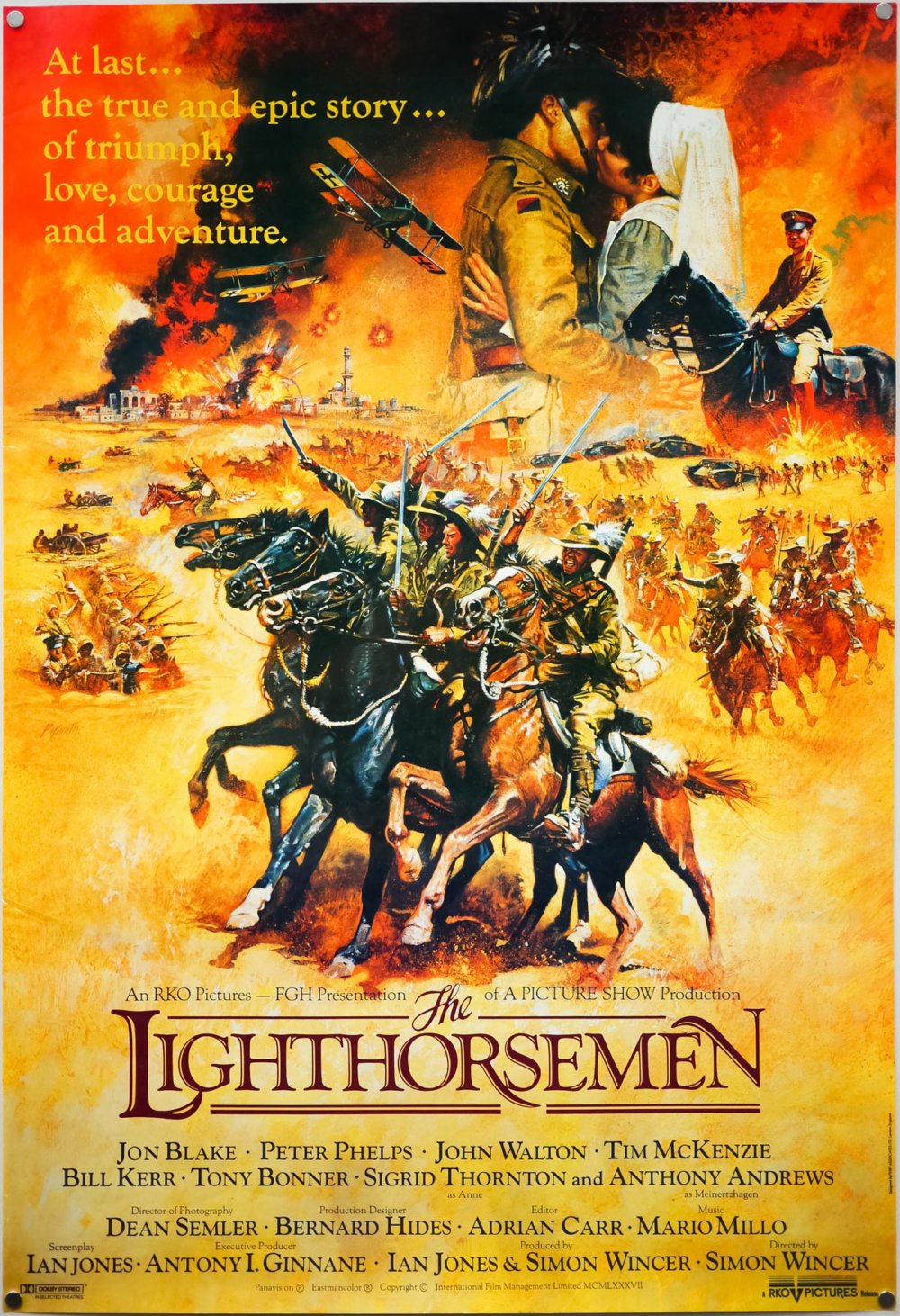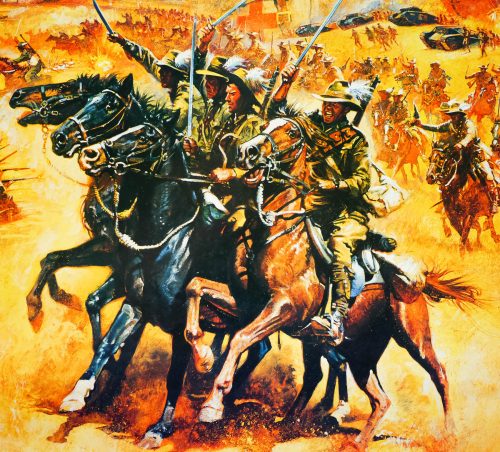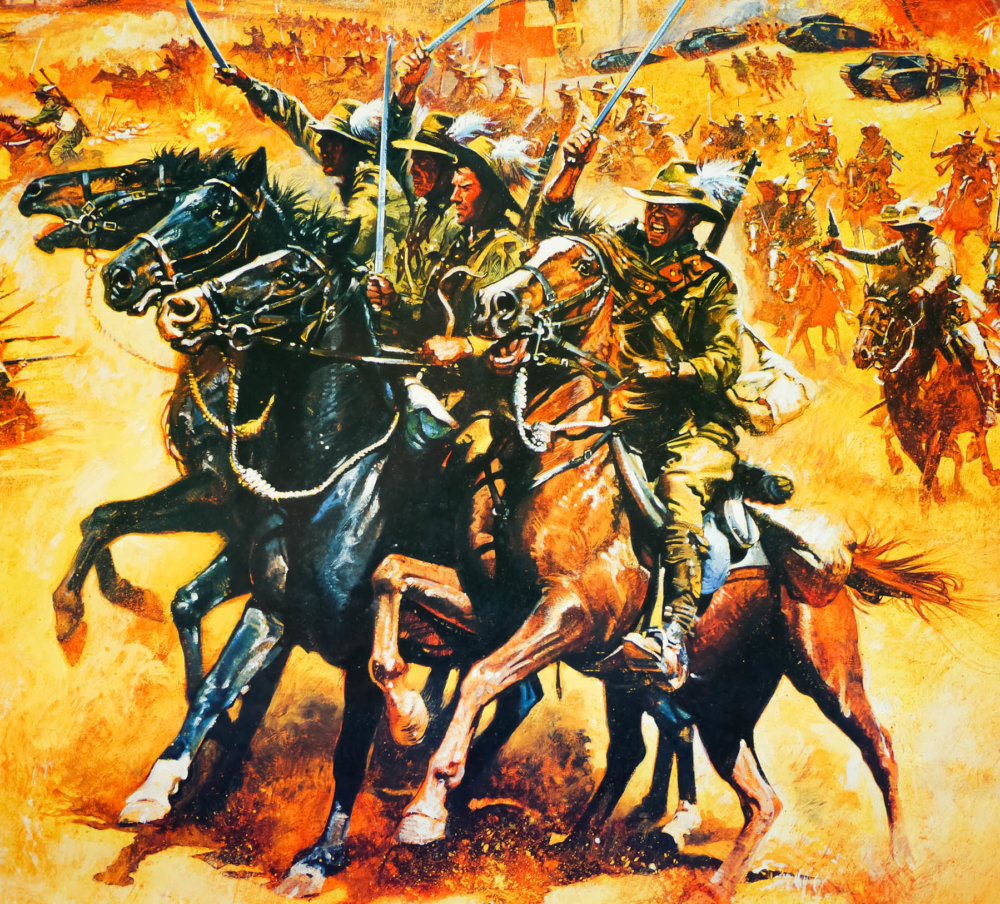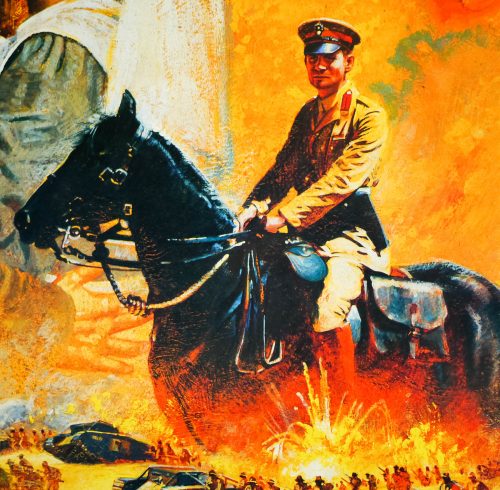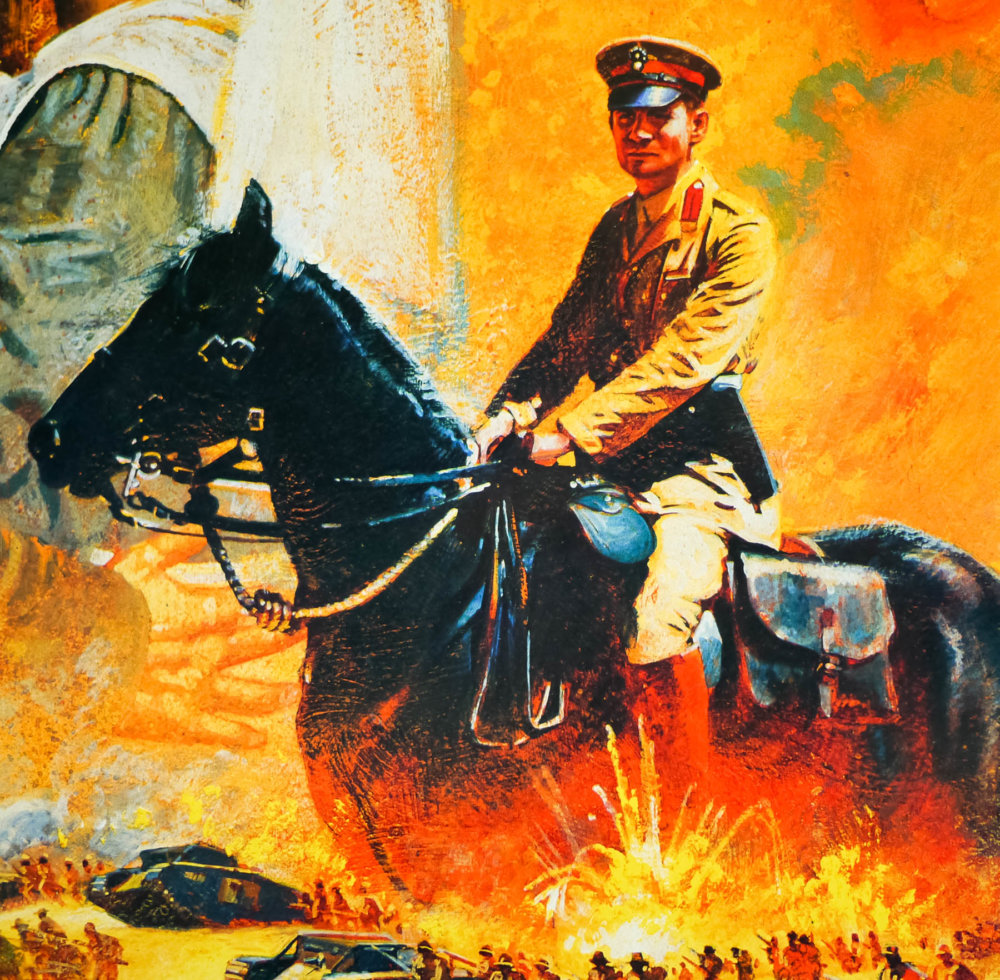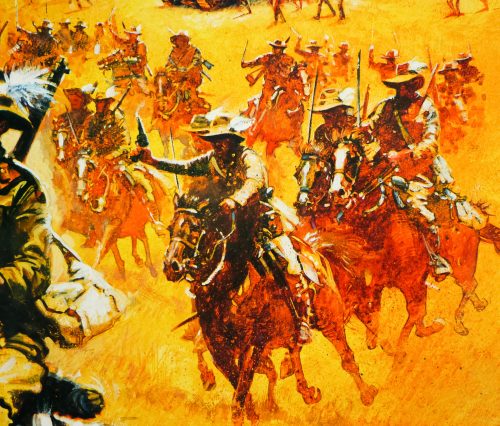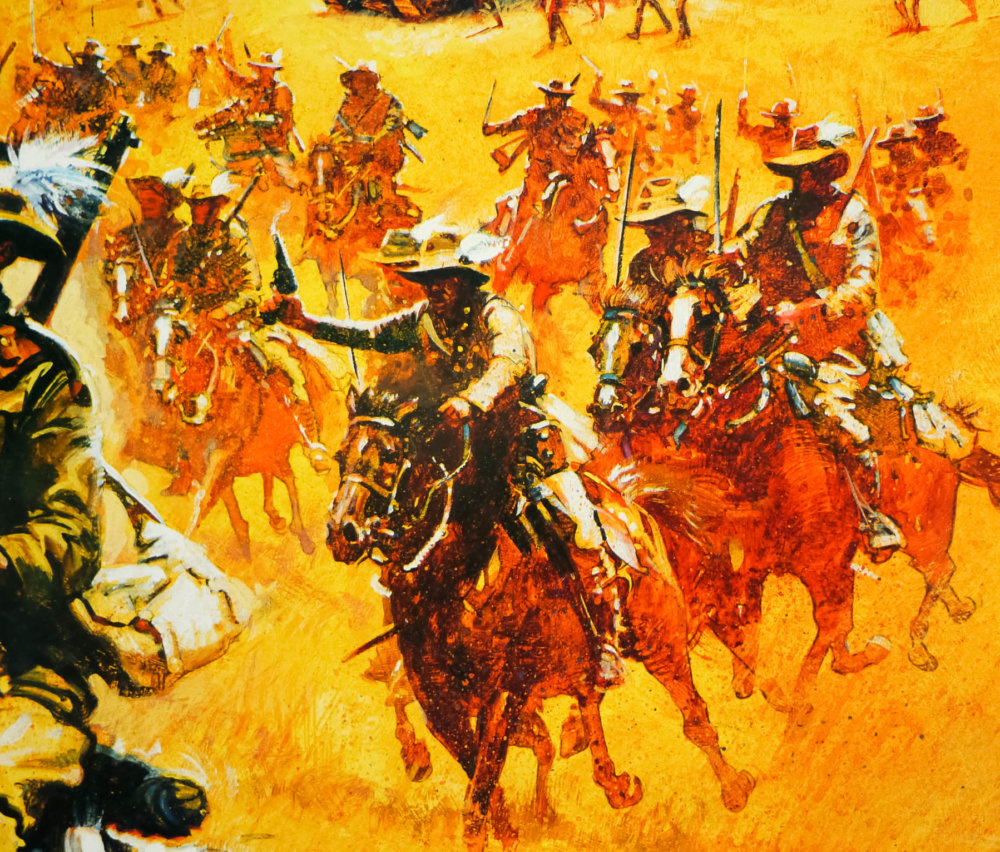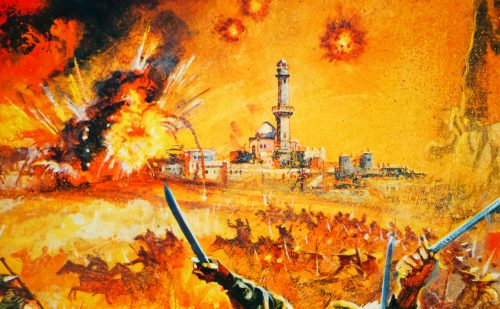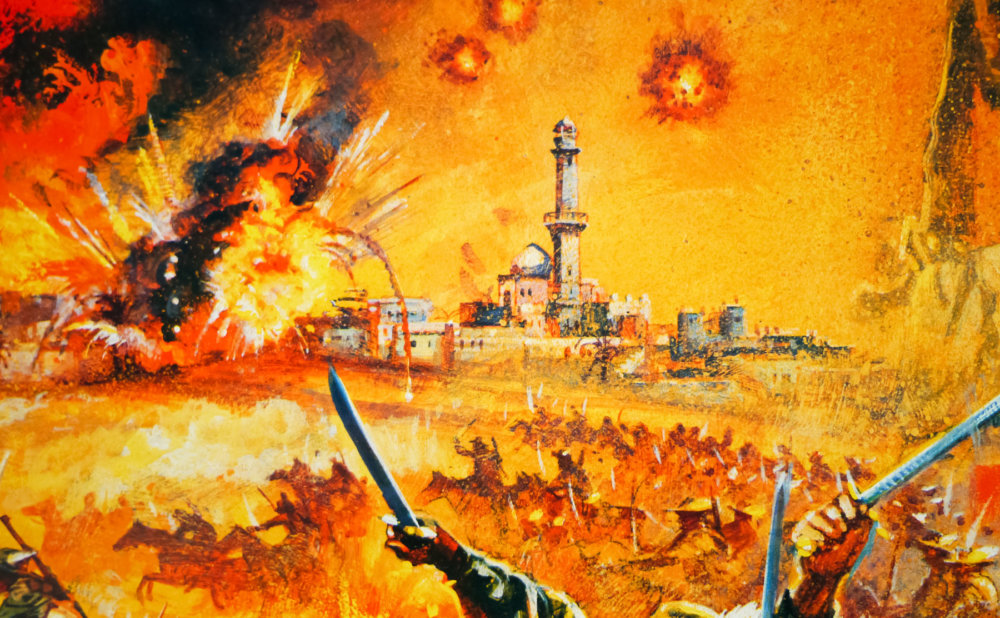 Title
AKA

--
Year of Film
Director
Starring
Origin of Film
Type of Poster
Style of Poster

--
Origin of Poster
Year of Poster
Designer
Artist
Size (inches)

27" x 39.5"
SS or DS

SS
NSS #

--
Tagline

At last... the true and epic story... of triumph, love, courage and adventure.
Typically detailed and action-packed artwork by the British artist Brian Bysouth features on this UK one sheet for the release of The Lighthorsemen. The film is an Australian production helmed by Simon Wincer, a director best known for films such as Free Willy and D.A.R.Y.L.. It tells the true story of the heroism of an Australian light horse unit in the first World War. Featuring largely unknown actors, the story leads up to a famous incident at the Battle of Beersheeba in Palestine, 1917.
The plot focuses on a group of friends in the unit and in particular a soldier called Dave Mitchell (Peter Phelps) who proves himself in various skirmishes before being injured in a bi-plane attack. Whilst in hospital he meets and falls in love with an army nurse called Anne (Sigrid Thornton). The pair are featured in the top right of the artwork. The film also shows how the Australian and British army worked together to fool the Turks and Germans who were controlling towns in Palestine, including Gaza.
Using a secret scheme involving faked papers and personal letters, they managed to convince the opposition that an attack would take place on Gaza and not the strategically important settlement of Bersheeba. The film climaxes with an incredible charge by the Lighthorsemen as they run towards the Turkish cannons and guns. The mind boggles at the bravery of the real soldiers who faced down terrifying odds. The film was critically well-received and saw good returns at the box-office in Australia, in particular.
Brian Bysouth is one of my favourite poster artists and he was responsible for many classic posters from the 1960s to the 1980s, including the final painted poster for a James Bond film, The Living Daylights. In 2012 I was fortunate to meet and interview Brian for this site and the article can be read here.
The other posters I've collected by Brian can be seen by clicking here.
Note that there is a British quad for the film and it features the same artwork in the centre but is surrounded by photographs of the cast members.