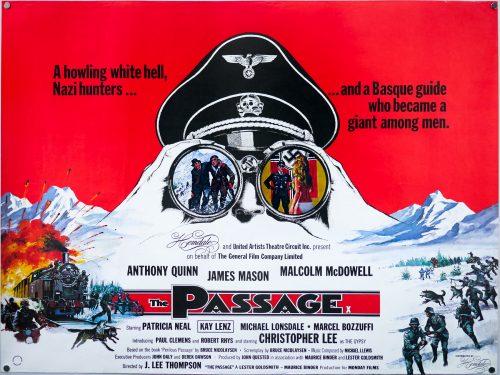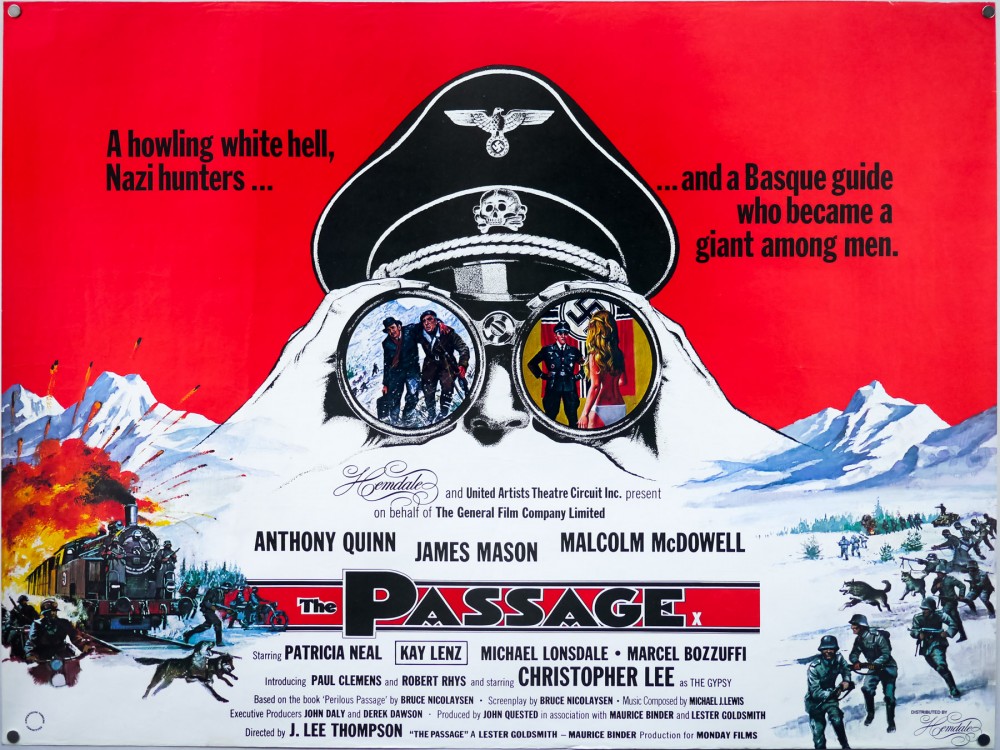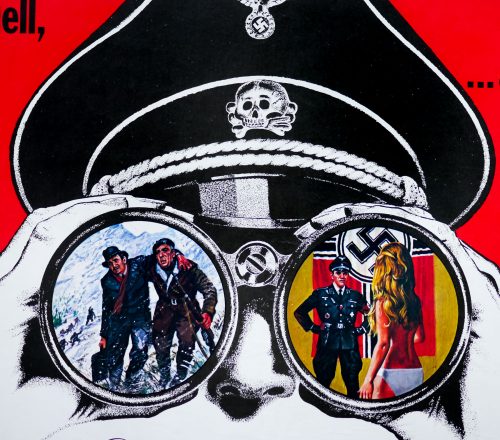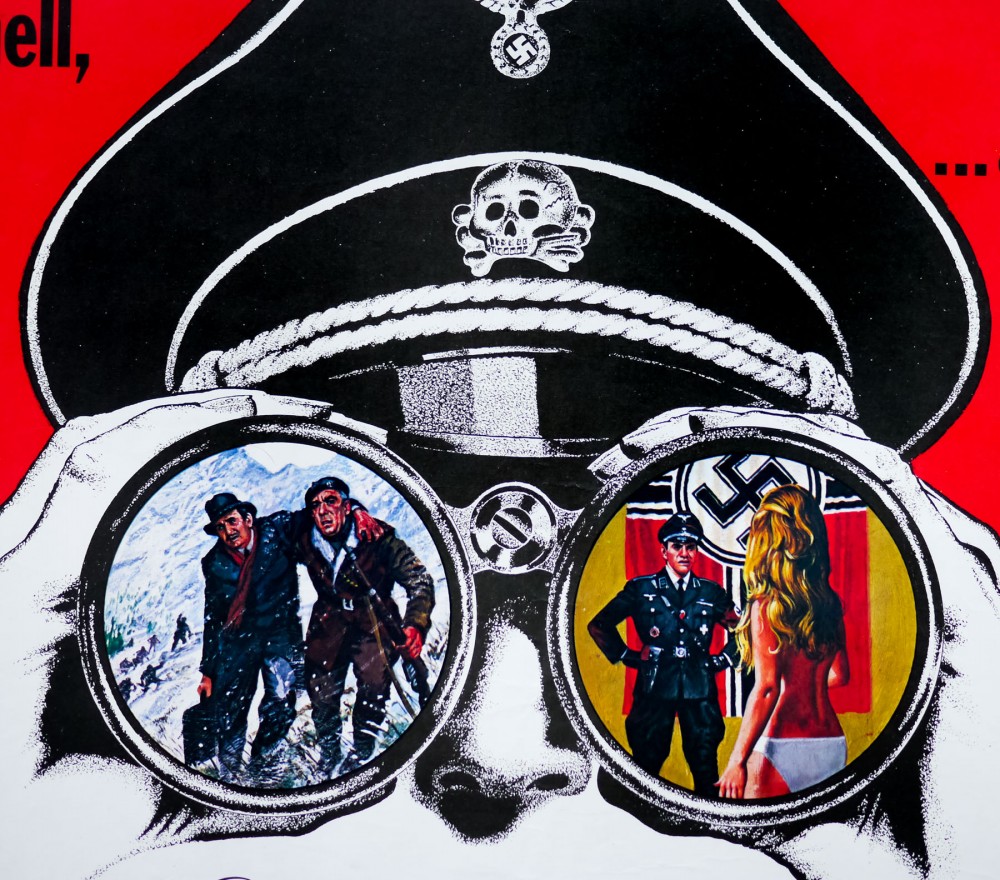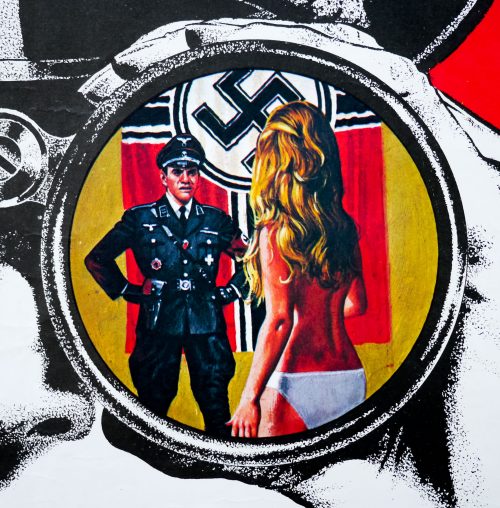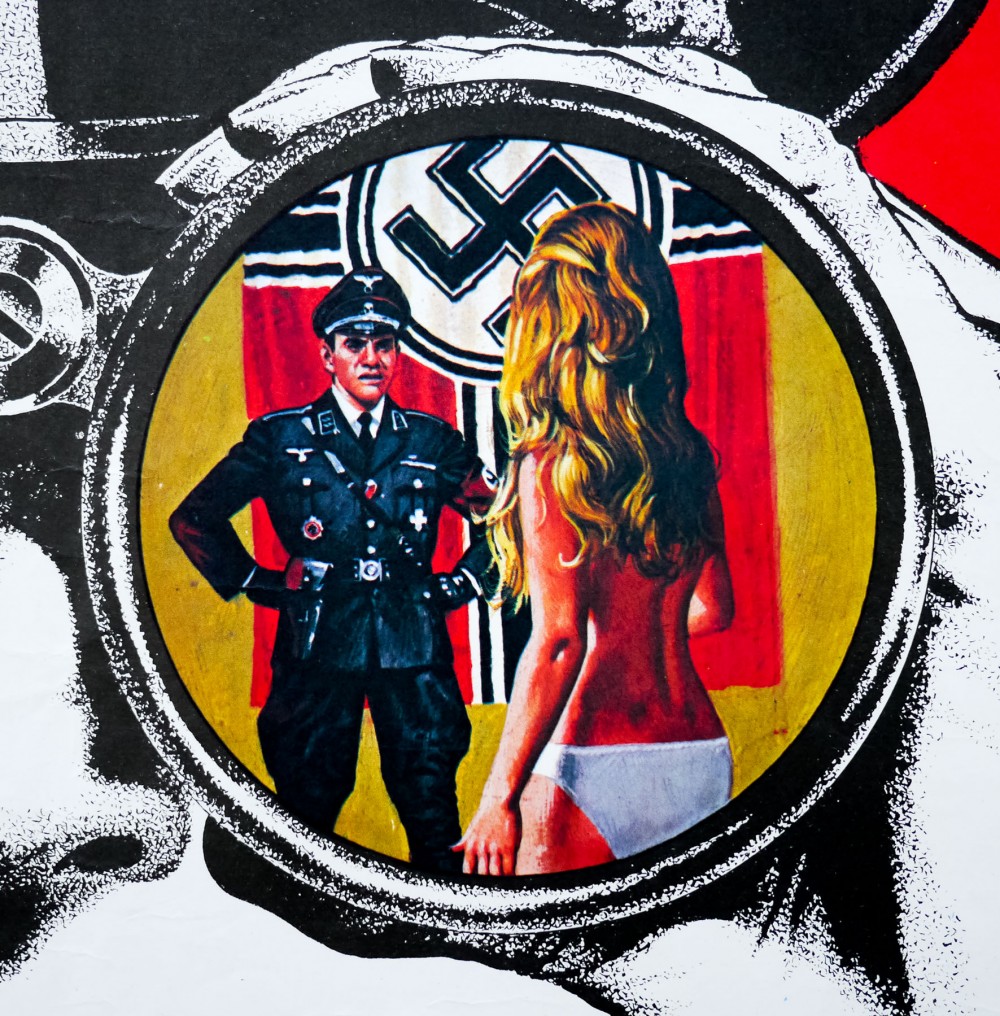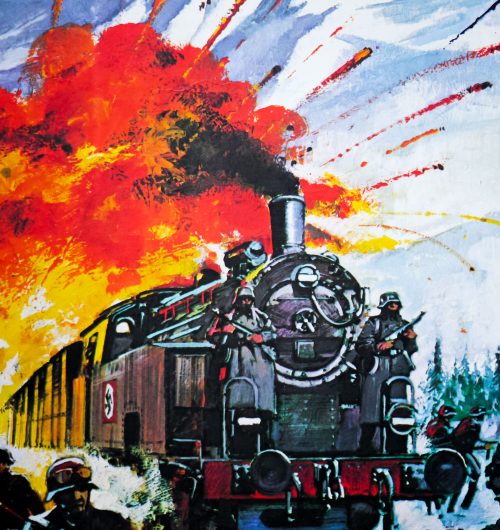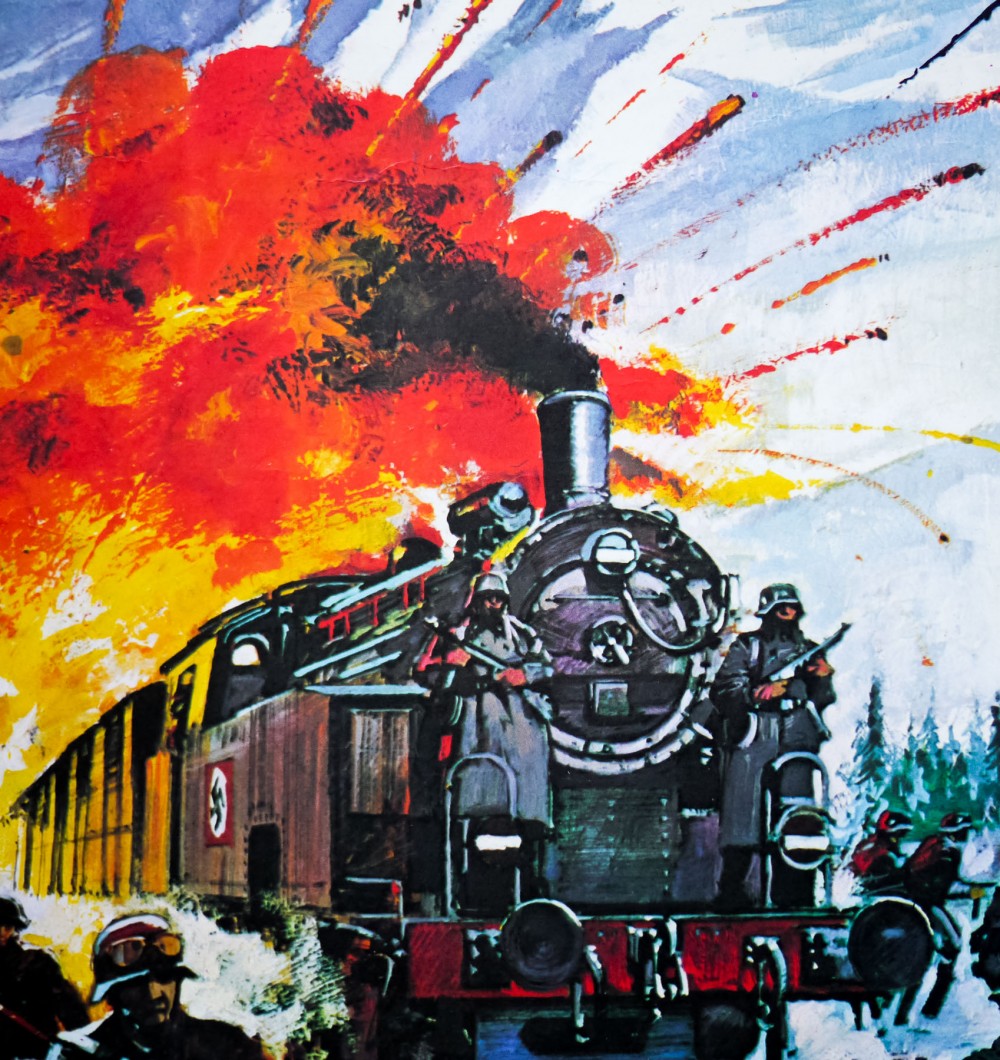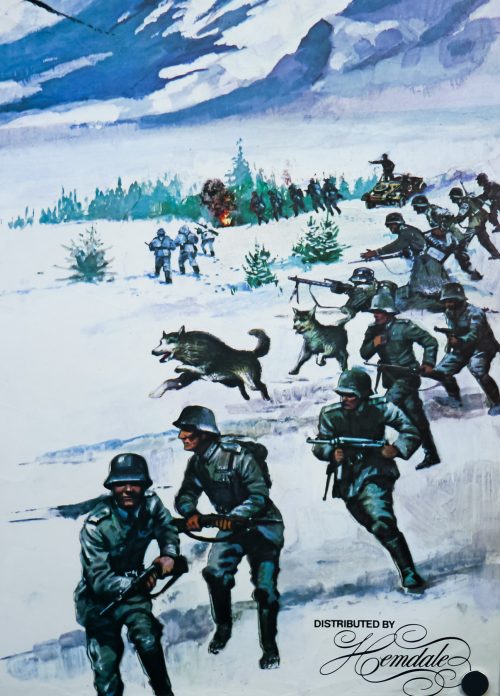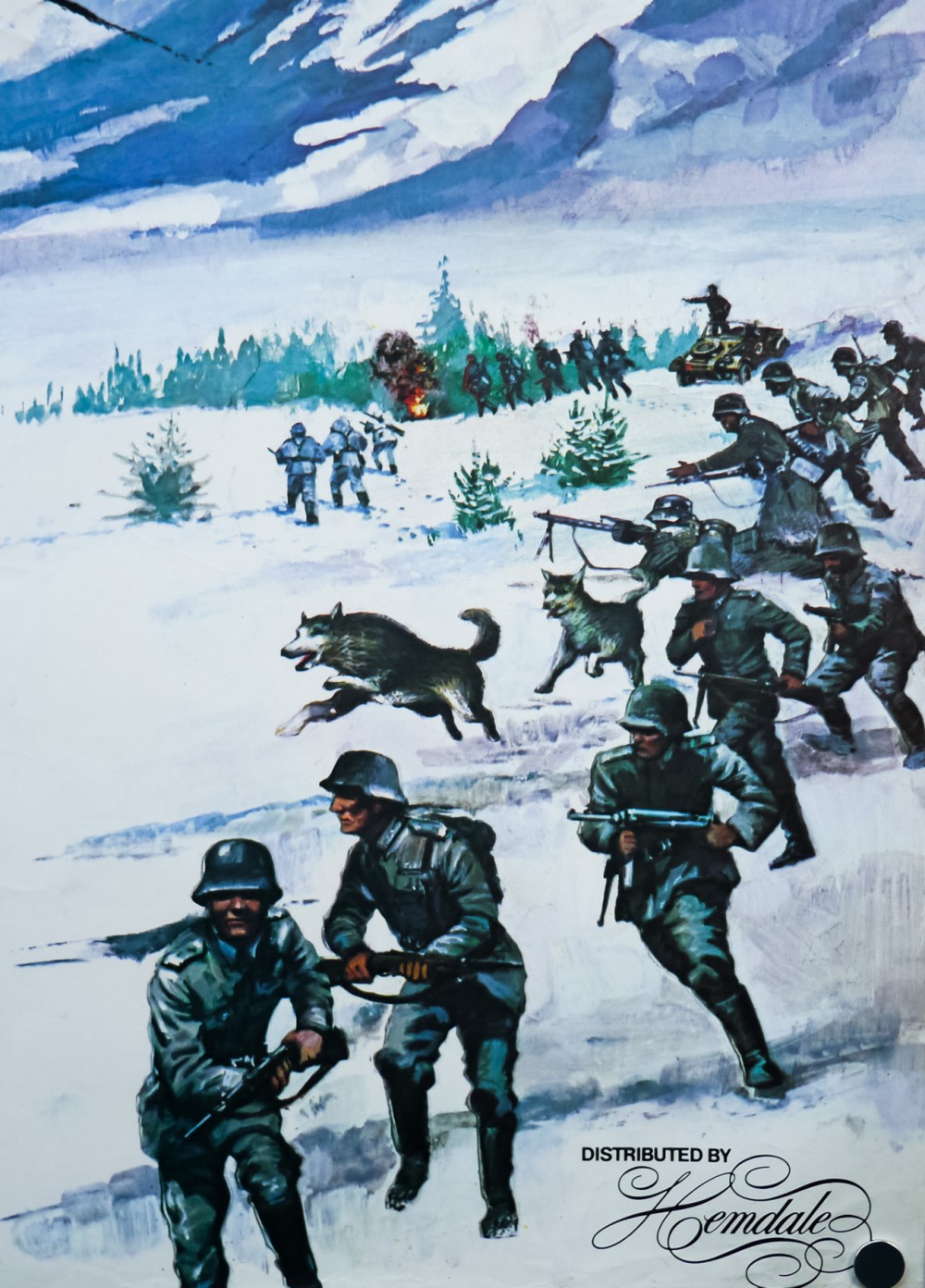 Title
AKA

--
Year of Film
Director
Starring
Origin of Film
Type of Poster
Style of Poster

--
Origin of Poster
Year of Poster
Designer
Artist
Size (inches)

30" x 39 14/16"
SS or DS

SS
Tagline

A howling white hell, Nazi hunters -- and a Basque guide who became a giant among men.
Colourful and typically dynamic artwork by Brian Bysouth features on this UK quad for the largely forgotten British war film The Passage (1979). Based on the novel Perilous Passage by Bruce Nicolaysen (who also wrote the screenplay), the film was directed by the British director J. Lee Thompson who was responsible for the classic war film The Guns of Navarone, as well as multiple films headlined by Charles Bronson.
Set during World War II, the story sees a Basque farmer (played by Anthony Quinn) escort a scientist (James Mason) and his family over the treacherous Pyrenees mountains to escape the sadistic clutches of a Nazi SS officer, Captain Von Berkow (Malcolm McDowell giving an impressively over the top performance). Christopher Lee appears as a character called The Gypsy who is sympathetic to the group's plight. Apparently the film bombed spectacularly at the US box office and was critically drubbed on release.
This British quad was created at the London-based Downtons Advertising agency by one of the principal designers, Eddie Paul, and painted by Brian Bysouth who was working as a freelancer at the time. Both men are featured in Sim Branaghan's must-own book British Film Posters: An Illustrated History and are each responsible for several iconic British posters. The designer Eddie Paul was born in Hackney in 1920 and attended Southend School of Art, later beginning his career at Temple Art Studios before moving on to Star Illustrations on Shoe Lane, where he gained a good reputation as a scrapboard artist.
After serving in the RAF during the war, Eddie joined Pulford Publicity in 1946 and started designing film posters using crayons and coloured pencils. He worked on several successful poster campaigns during the 1960s, including El Cid (1961), The Fall of the Roman Empire (1964) and the famous quad for From Russia with Love (painted by Renato Fratini). He later joined four ex-Downton colleagues and formed the successful agency FEREF in 1968. As Sim notes in his book, 'He was well liked and respected within the business as a gentleman'. Eddie Paul passed away from a heart attack whilst on his way to work in 1984, just shy of his retirement from FEREF.
The artwork was painted by Brian Bysouth who is one of my favourite poster artists and was responsible for many classic posters from the 1960s to the 1980s, including the final painted poster for a James Bond film, The Living Daylights (1987). In 2012 I was fortunate to meet and interview Brian for this site and the article can be read here. The other posters I've collected by Brian can be seen by clicking here.