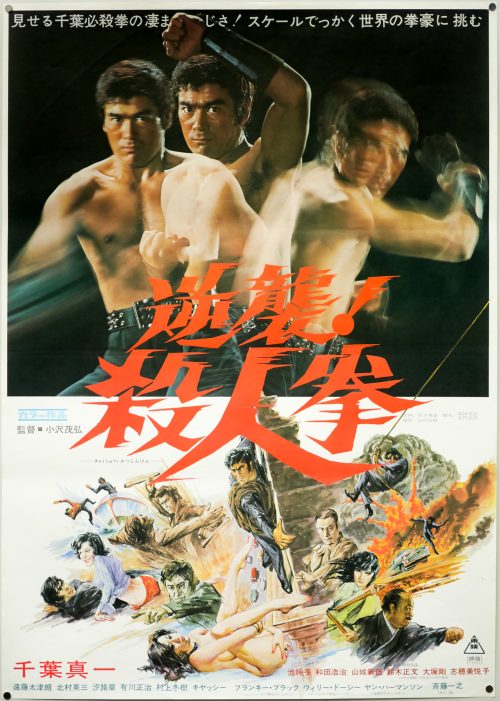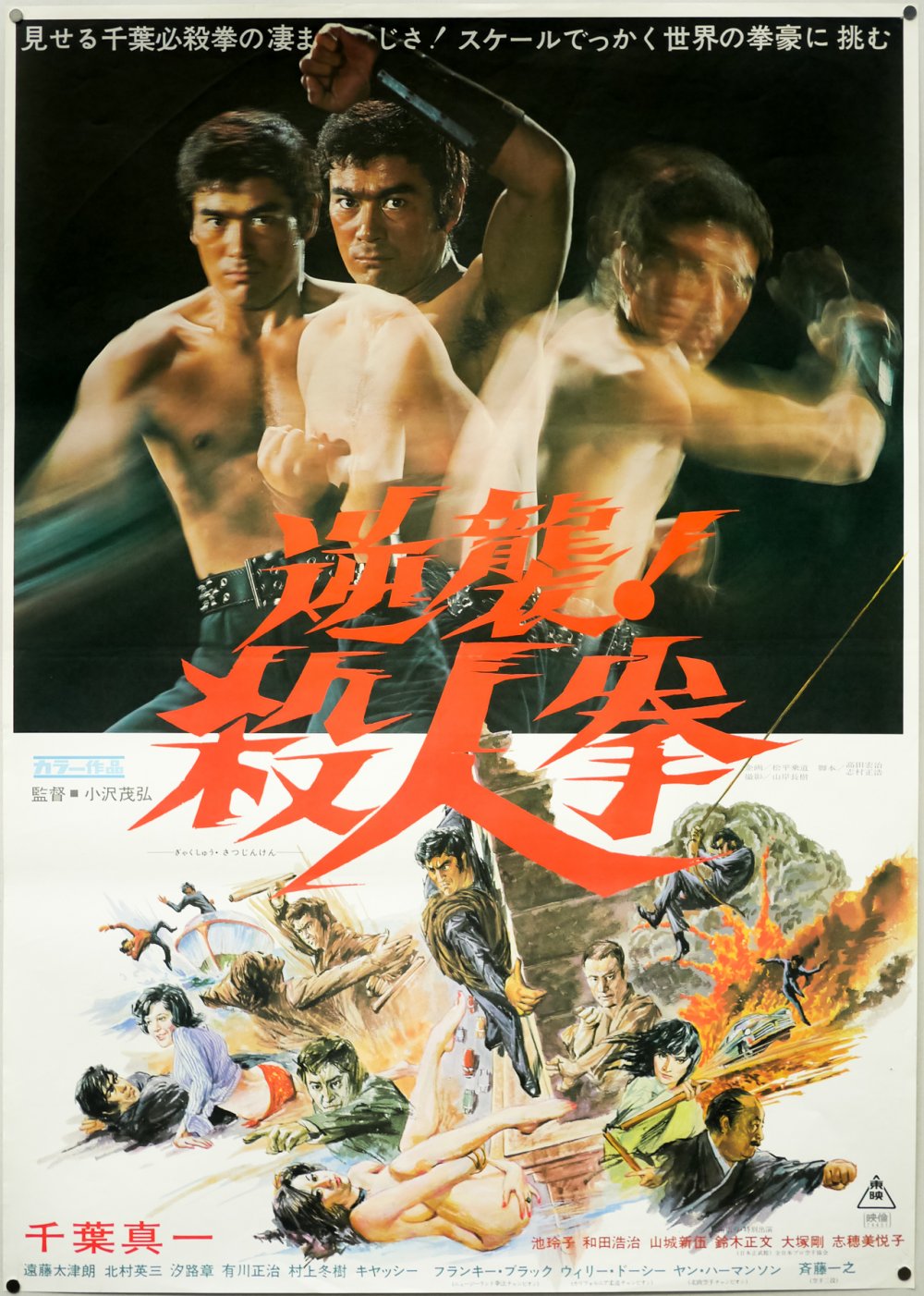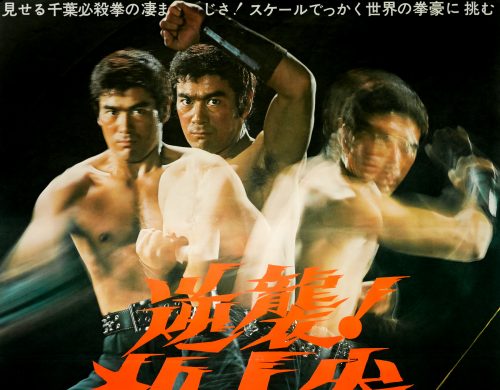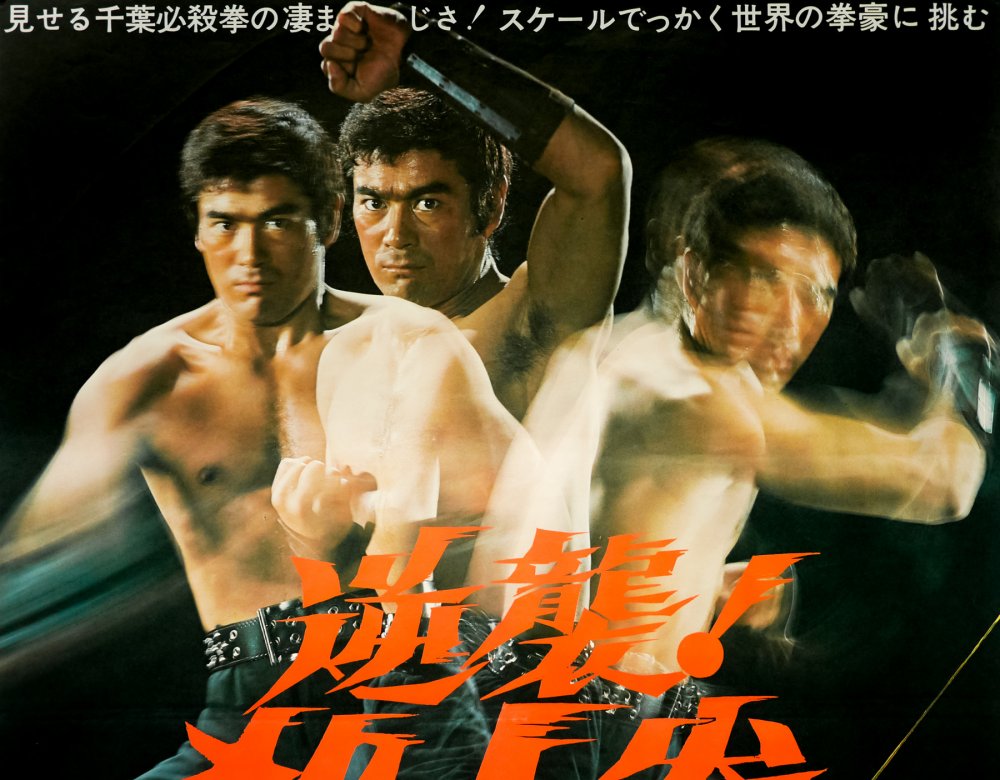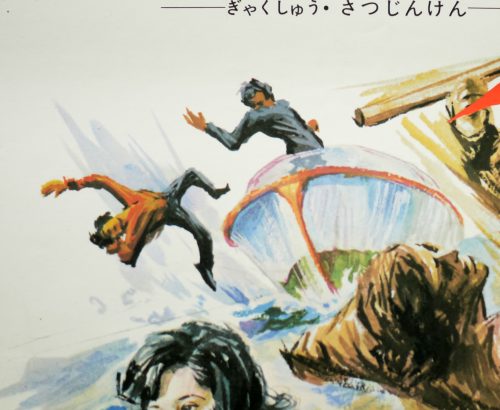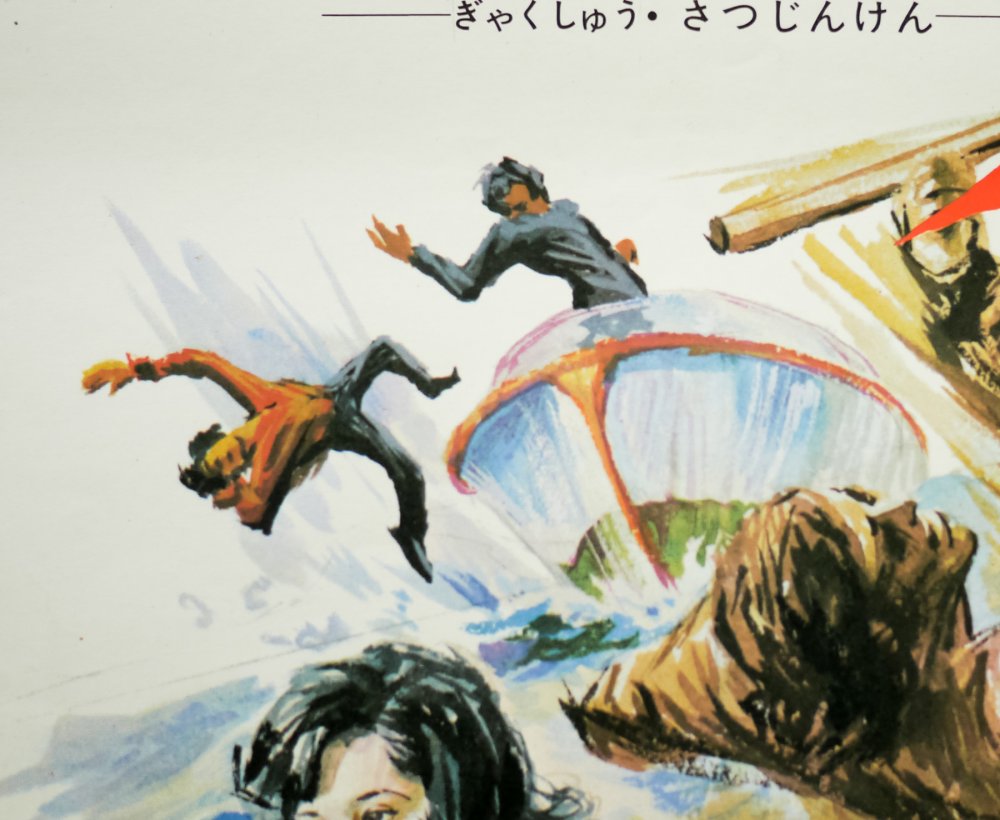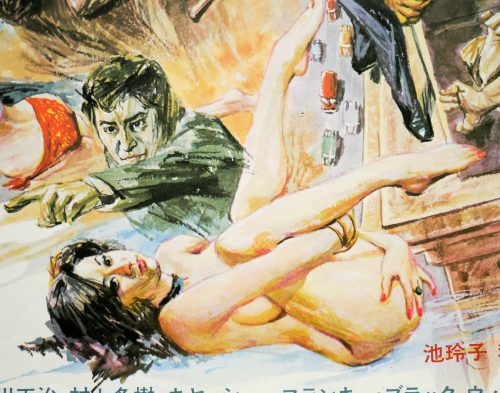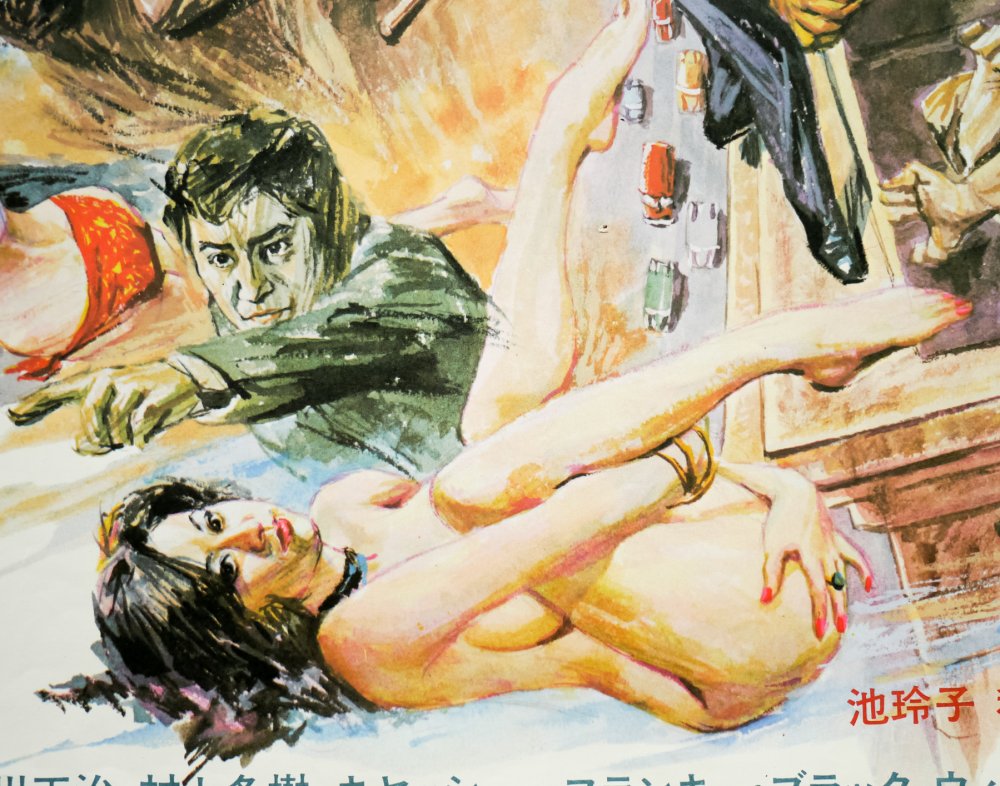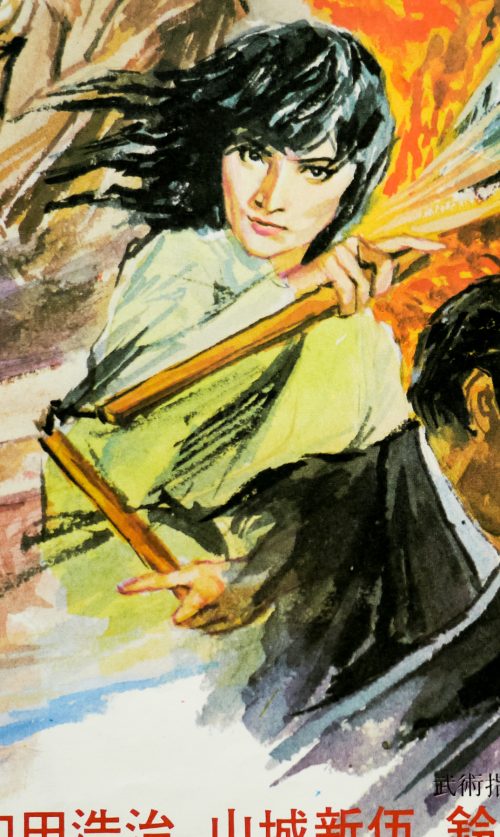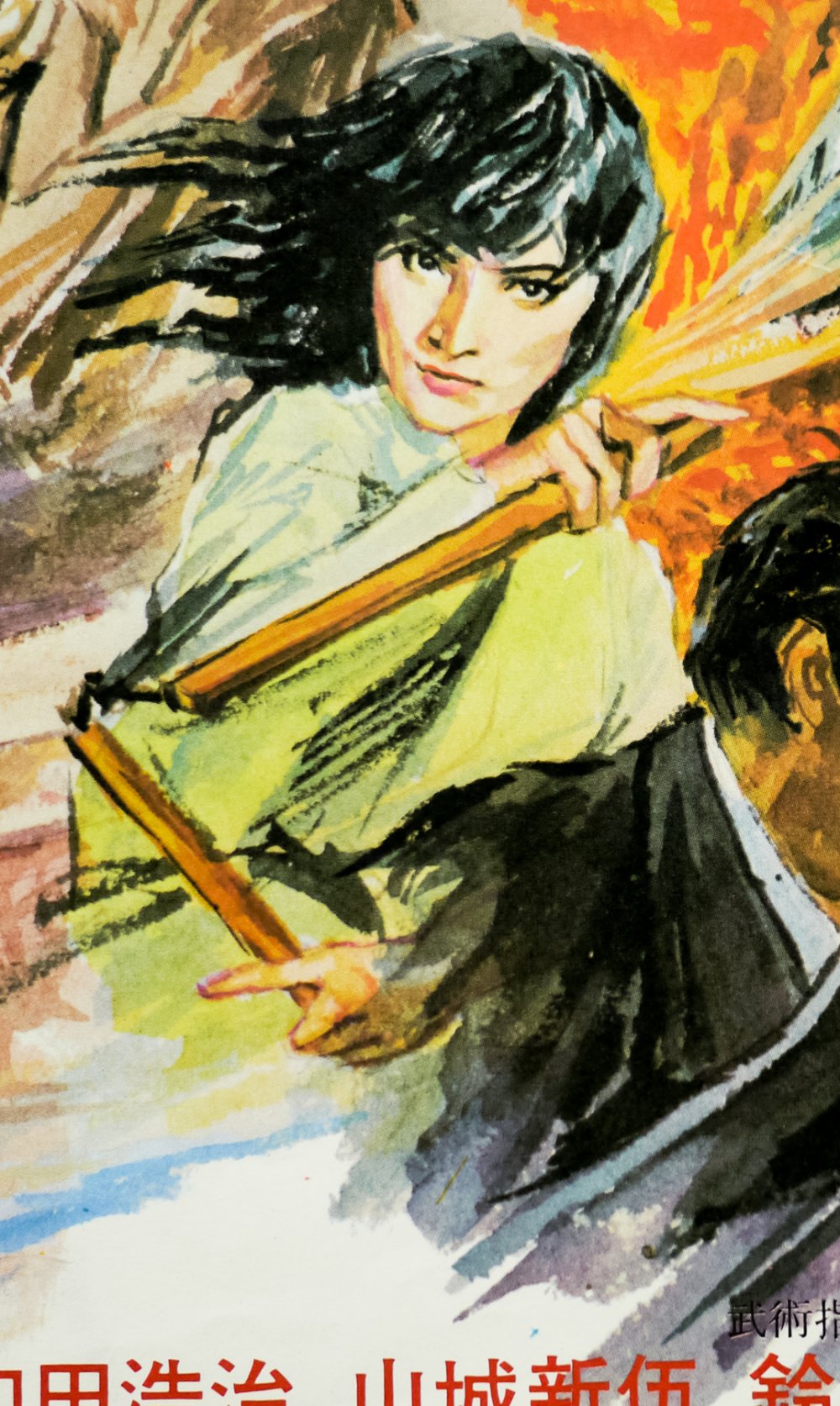 AKA

Gyakushû! Satsujin ken (Japan - original title) | Revenge! The Killing Fist (literal English title)
Year of Film
Director
Starring
Origin of Film
Type of Poster
Style of Poster

--
Origin of Poster
Year of Poster
Designer
Artist
Size (inches)

20 6/16" x 28 11/16"
SS or DS

SS
Tagline

--
A rare mix of photography and artwork features on this Japanese B2 for the release of (what would later be re-titled) The Streetfighter's Last Revenge. The final entry in a trilogy of films starring legendary Japanese martial artist Shin'ichi 'Sonny' Chiba, the film followed the original The Streetfighter and Return of the Street Fighter which were all produced in one year (1974). The original film was Chiba's breakout international hit and was released in the USA and elsewhere in 1974, but this sequel would have to wait 5 years before it was given a cinema release in the States. When it did finally arrive it was significantly altered and had large amounts of violence removed.
The reason for the delayed release is likely to do with the drop in quality over the first two entries as this review (and several others) on IMDb testifies:
'If you love THE STREET FIGHTER (and you probably do if you looked up this entry) don't even bother with this final entry in the series. This one sucks out loud, and has only one decent fight scene which lasts for about a minute. Our hero now has taken on a more "MISSION: IMPOSSIBLE"-type persona since he now is a master of disguise (???). Skip this.'
This film and the others in the trilogy are now in the public domain (so can be streamed from multiple sources online). Director Quentin Tarantino is a big Chiba fan and these are the films that the character of Clarence (Christian Slater) is watching in a cinema triple-bill when he first meets Alabama (Patricia Arquette) in Tony Scott's True Romance (Tarantino wrote the script).
I've struggled to find out who is responsible for the artwork on this poster so if anyone has an idea please get in touch. The US poster uses the same art and photograph, which was almost never the case, but I suspect that the distributor (New Line) was trying to save money by reusing as much as possible.