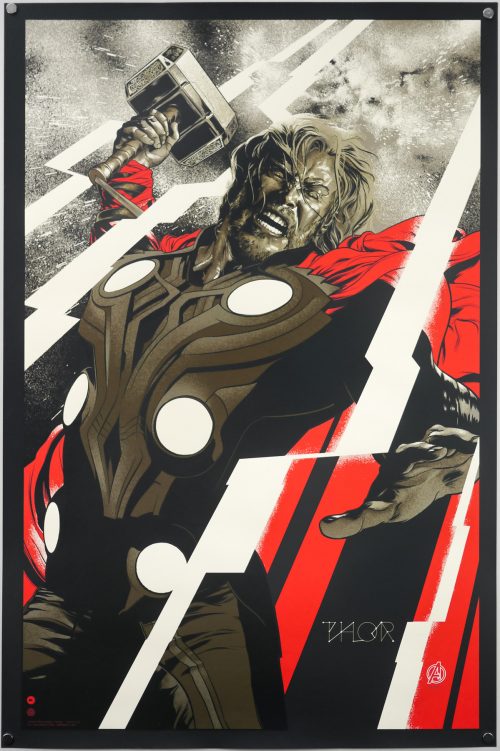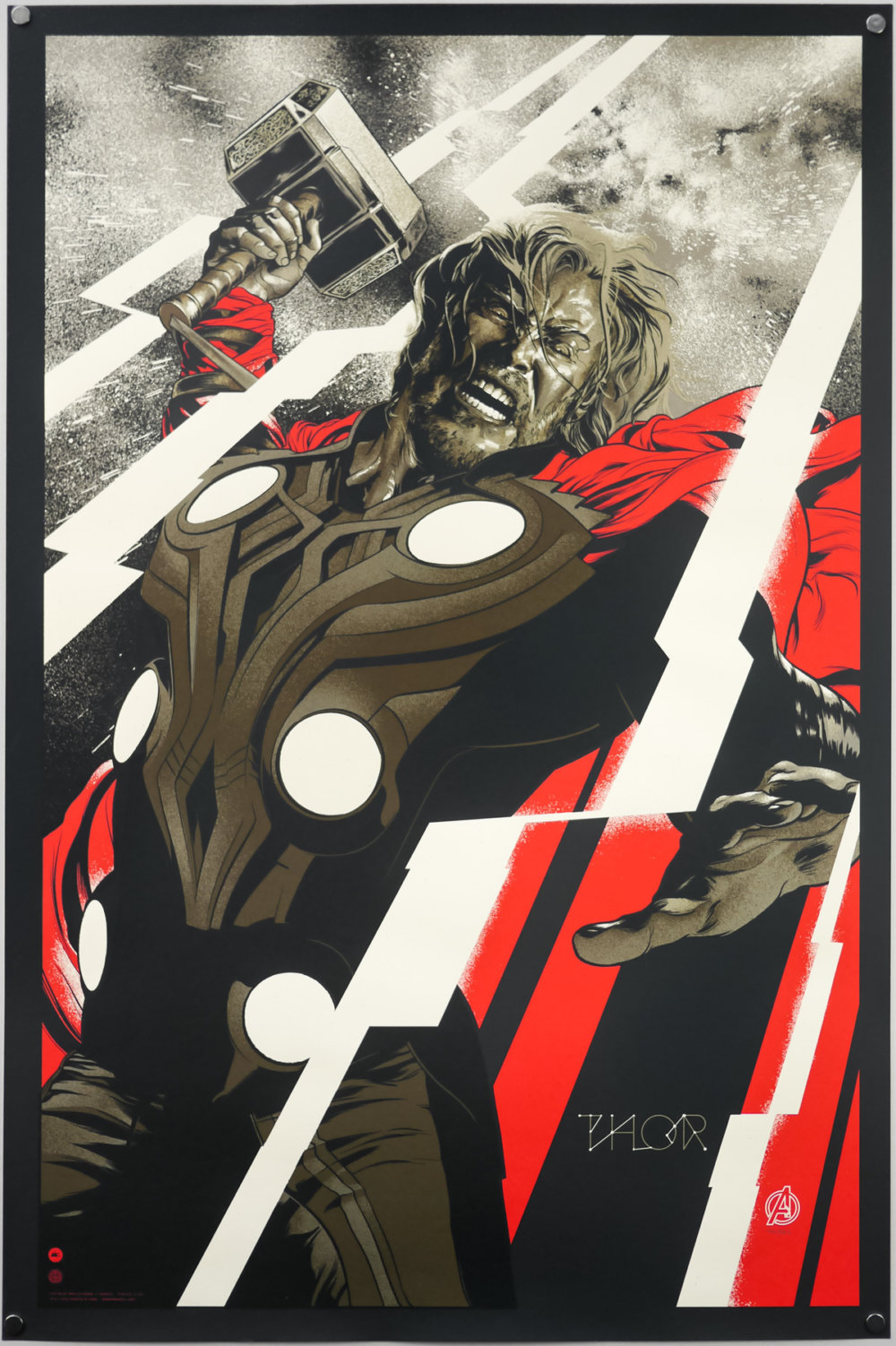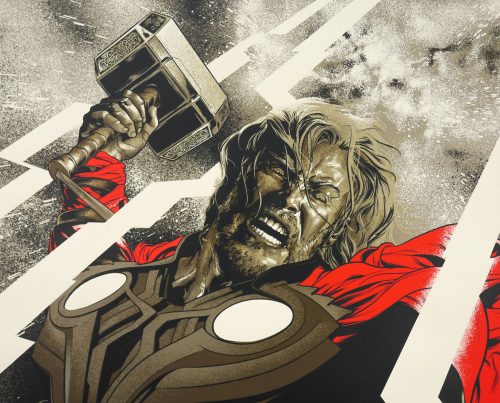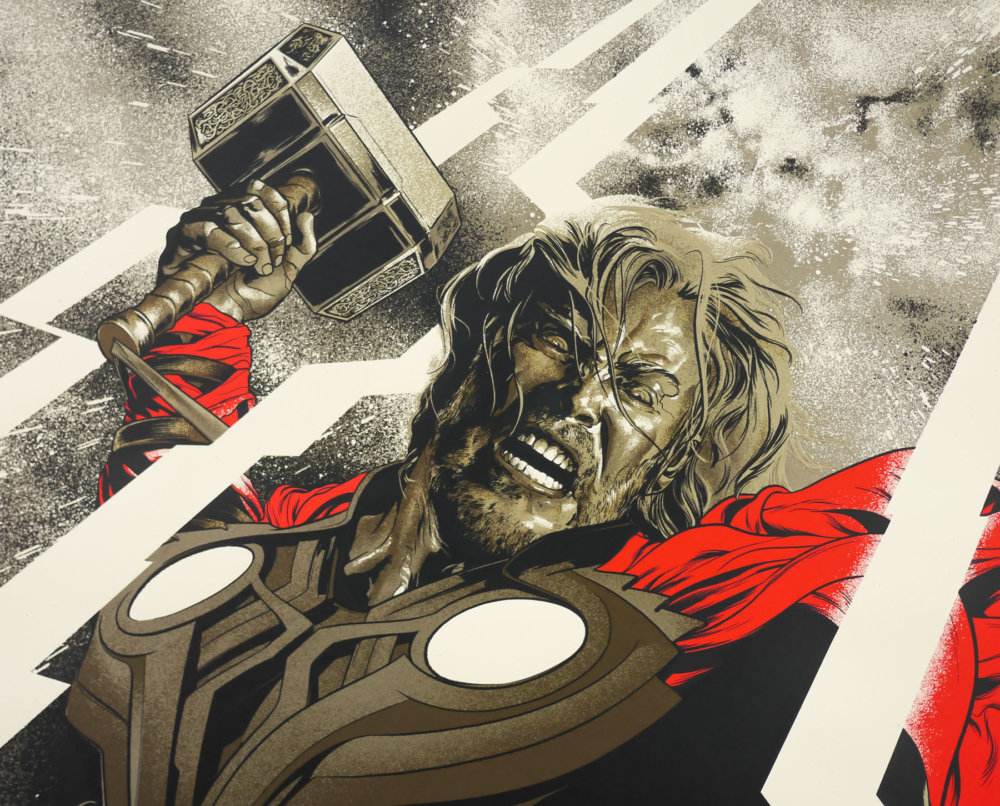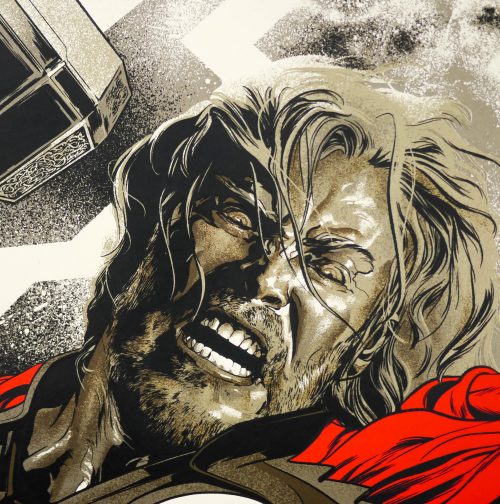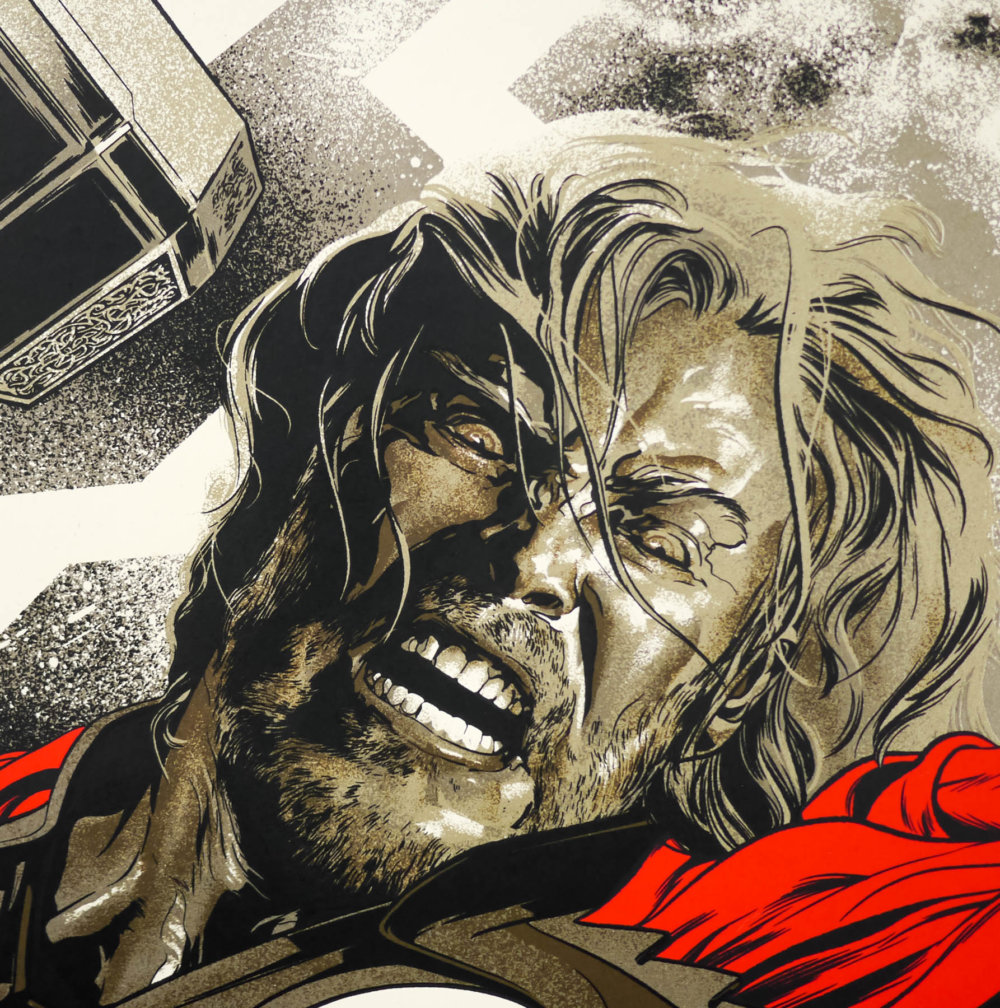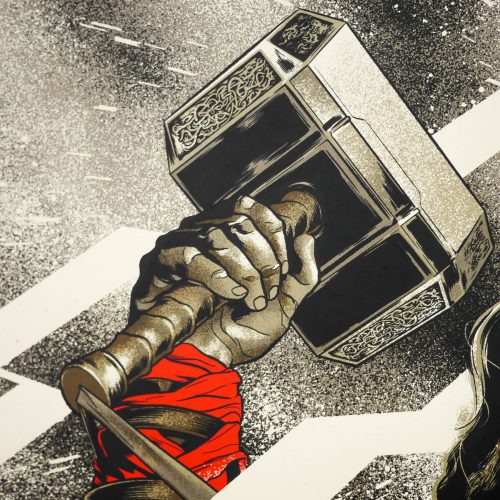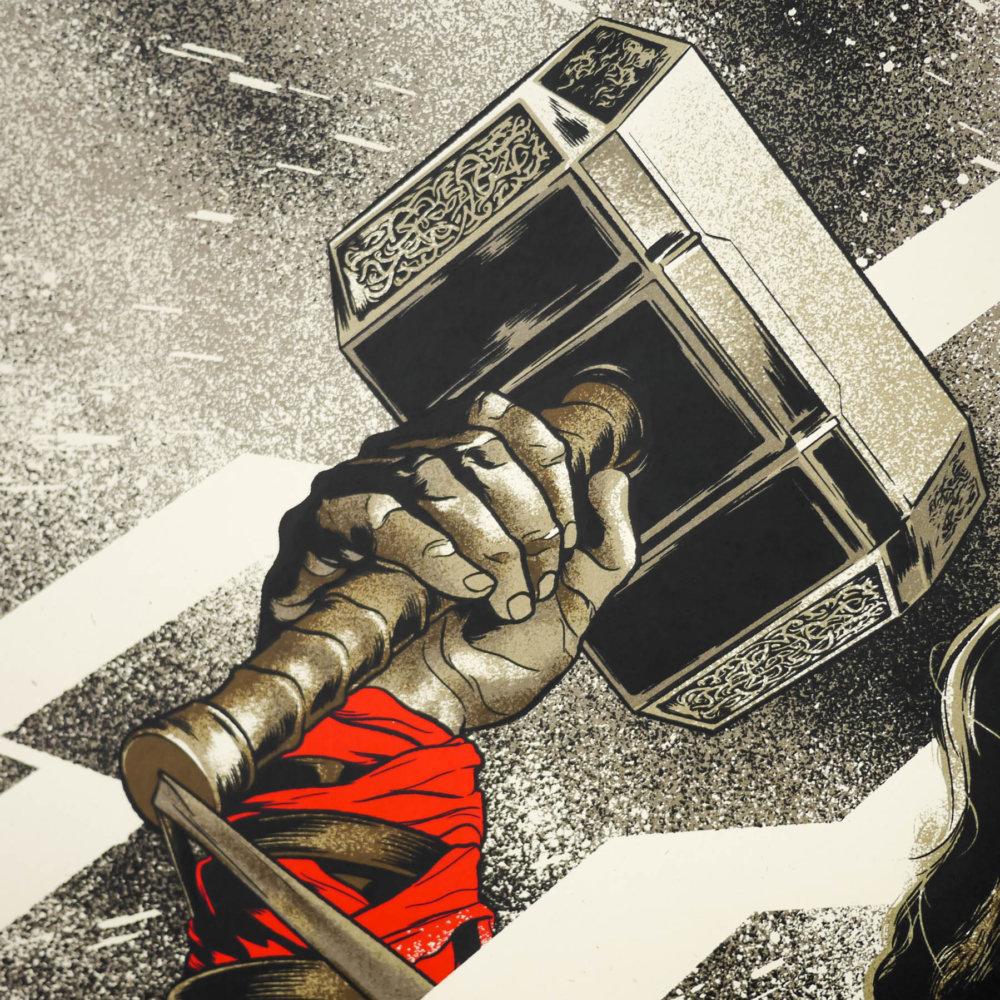 Title
AKA

--
Year of Film
Director
Starring
Origin of Film
Type of Poster
Style of Poster

Regular
Origin of Poster
Year of Poster
Designer
Artist
Size (inches)

24" x 36"
SS or DS

SS
Tagline

--
This screen print depicting the Marvel character Thor, as played by Chris Hemsworth, was created by the talented Uruguayan designer and artist Martin Ansin. It was commissioned by the limited edition poster outfit Mondo as part of a series of prints that were released in preparation for the highly anticipated Marvel superhero team-up, The Avengers (2012). A print was released for each of the seven main heroes featured in the first film. This included one for Captain America by the design outfit Phantom City Creative and one for The Hulk by Ken Taylor. This page on Collider.com shows five of the posters and the other two can be seen here. To finish of the series Mondo asked Tyler Stout to design a poster for the actual Avengers film itself. See here for my interview with Tyler about his work on the print.
Not all of the characters that made the line-up for the first film were given a solo outing before The Avengers was released. The first Iron Man film that was released in 2008 set the template that others followed and made a tidy profit at the box office in doing so. A sequel followed two years later and then Thor's solo outing was released in 2011 along with the first Captain America film. This then completed what is called Phase One in the Marvel Cinematic Universe. Phase Two began with Iron Man 3 in 2013.
Ansin's work has graced many of the best posters released by Mondo, including several in the Universal Monsters series, like this amazing Phantom of the Opera one. This Thor poster was printed in a regular and variant version with the variant having a grey/silver colourway and glow-in-the-dark inks.
The other posters I've collected by Ansin can be seen here. His official website is well worth a browse.