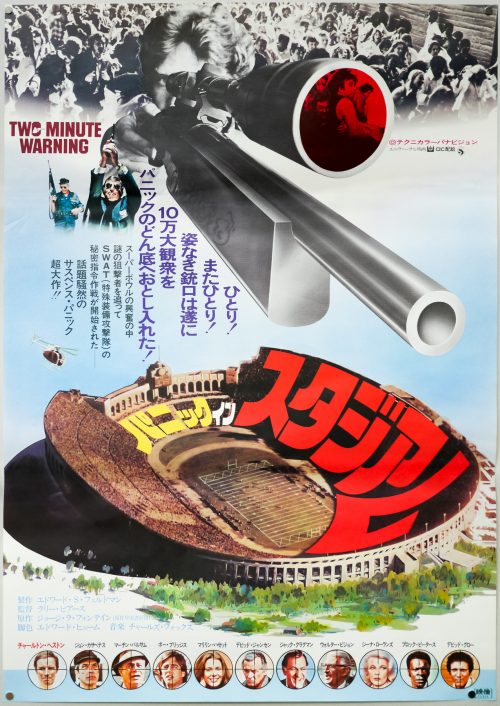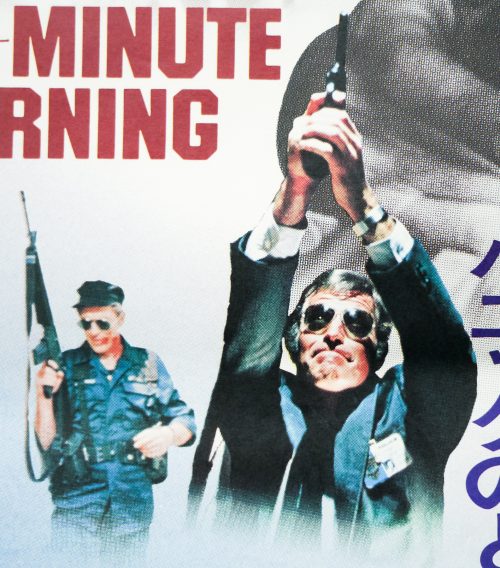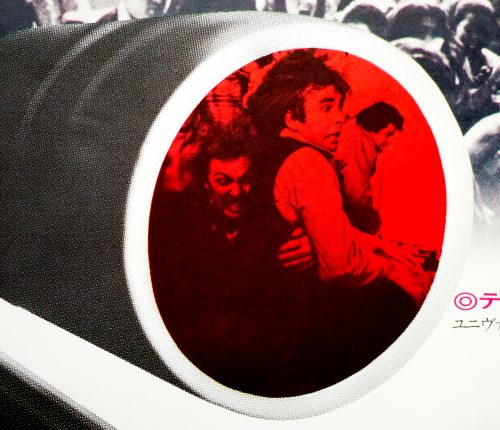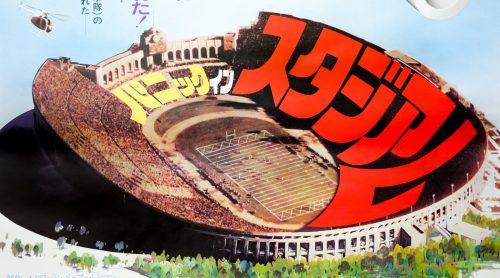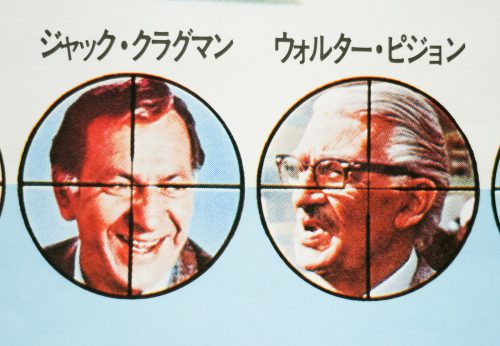 Title
AKA

Panico nello stadio [Panic in the stadium] (Italy)
Year of Film
Director
Starring
Origin of Film
Type of Poster
Style of Poster

--
Origin of Poster
Year of Poster
Designer
Artist
Size (inches)

20 6/16" x 28 13/16"
SS or DS

SS
Tagline

--
This is the Japanese B2 poster for the release of Two Minute Warning, a 1976 thriller set during an American Football championship match in the Los Angeles Memorial Coliseum. Featuring an all-star cast, the film sees a psychotic sniper take position inside the stadium with plans to take random shots into the crowd as part of a diversionary tactic for a gang of thieves at a nearby museum. Charlton Heston plays a police sergeant who must work with a SWAT captain played by John Cassavetes to find and apprehend the sniper. The story also focuses on people in the crowd, which includes an argumentative couple played by David Janssen and Gena Rowlands and an elderly pickpocket played by Walter Pidgeon. After several failed attempts to capture the sniper, all hell breaks loose in the stadium and disaster beckons unless he can be stopped.
This Japanese poster features a montage of images from the film above an illustration of the stadium and a stylised film title inside it. I'm unsure who's responsible for the artwork so if you have any ideas please get in touch.