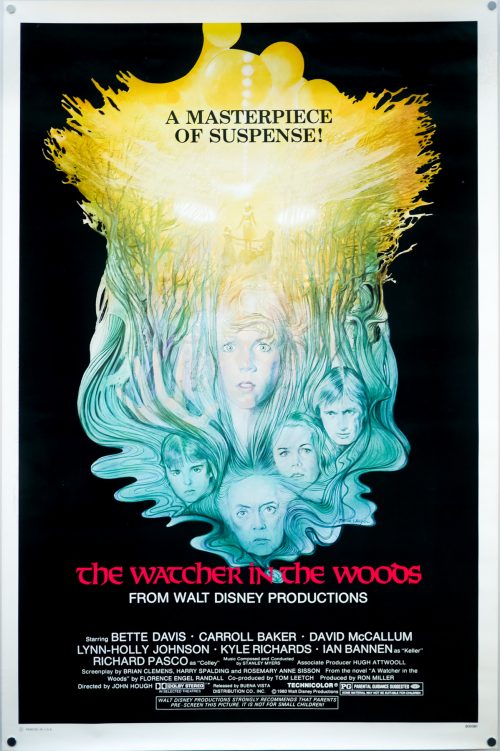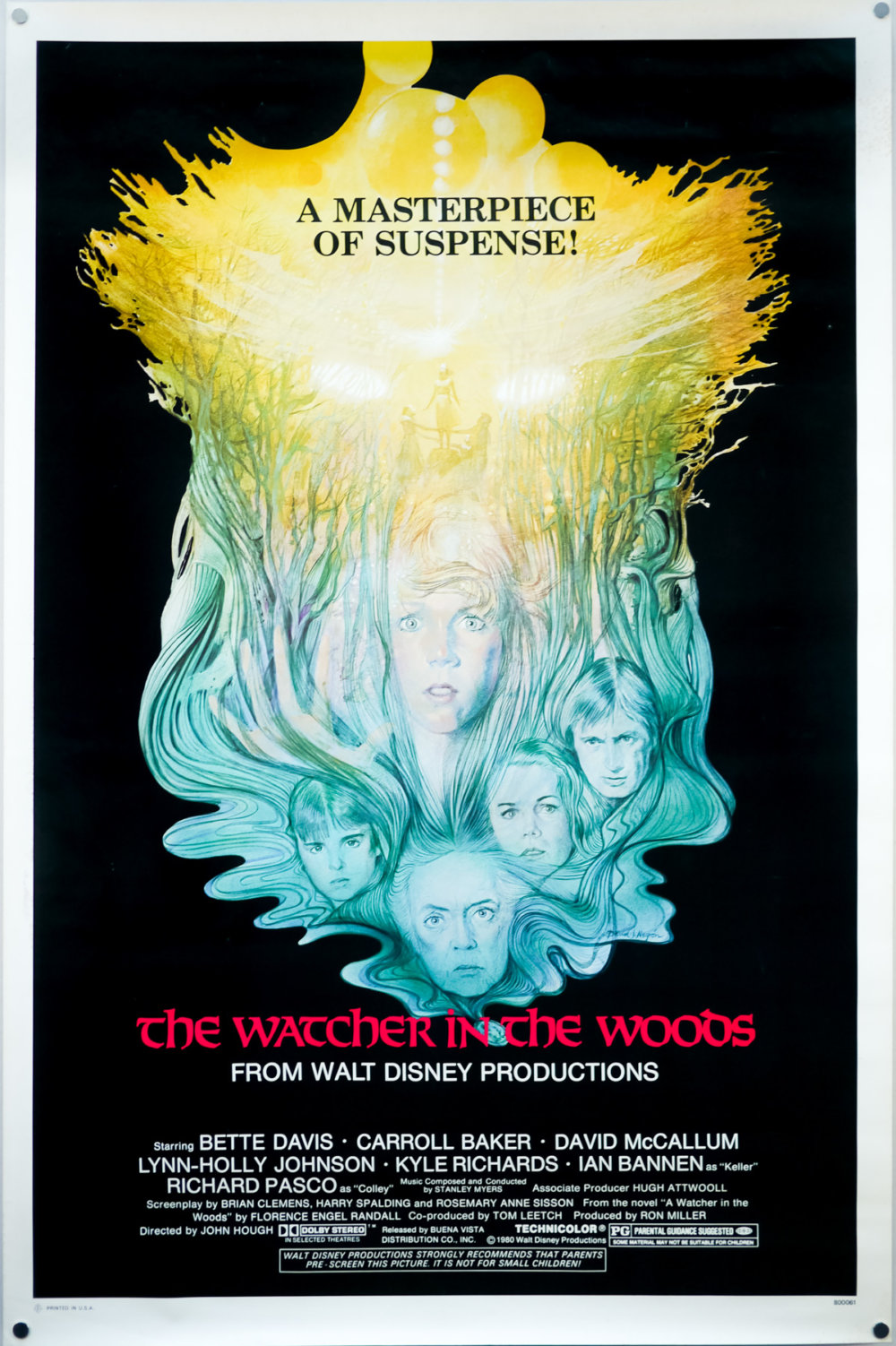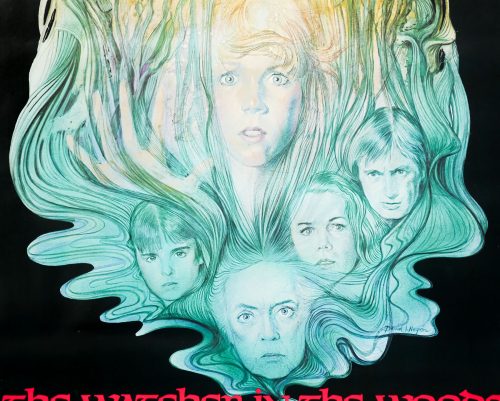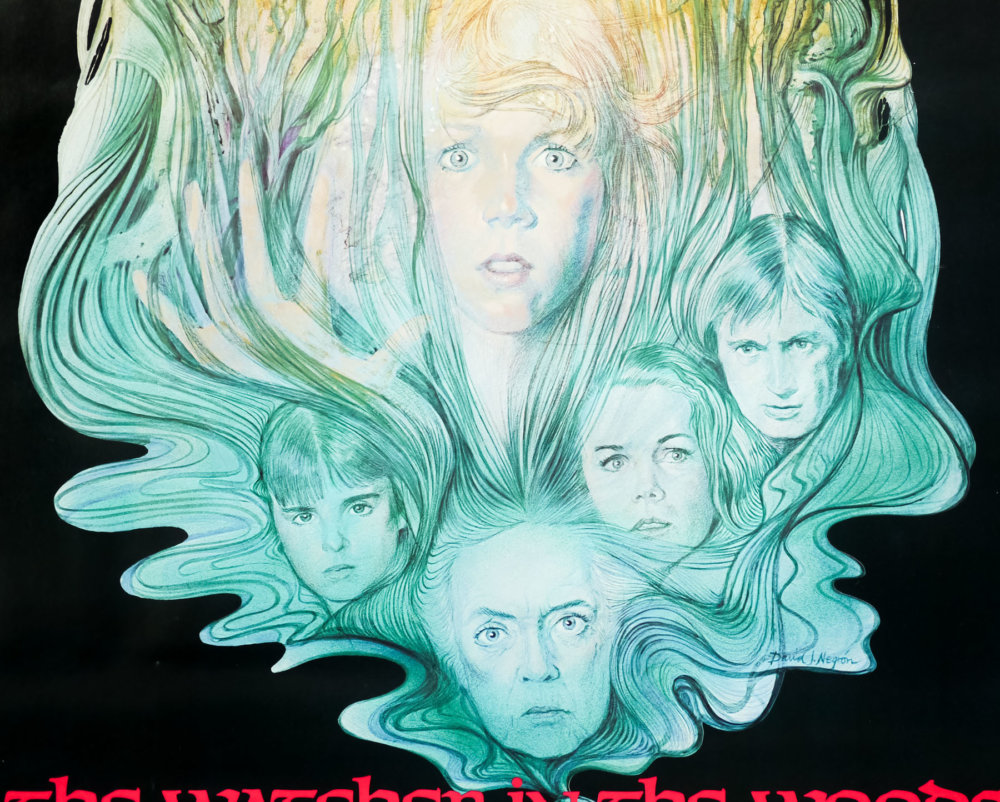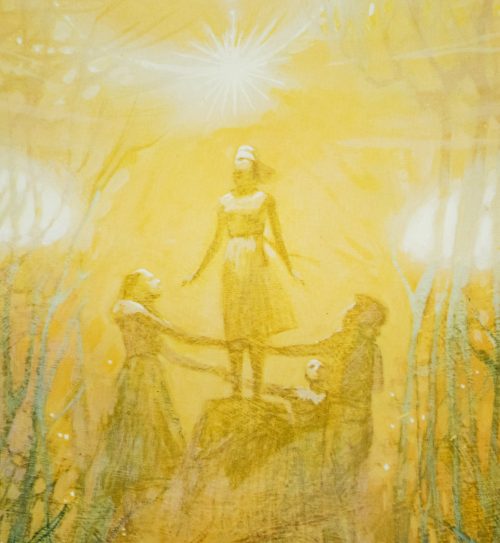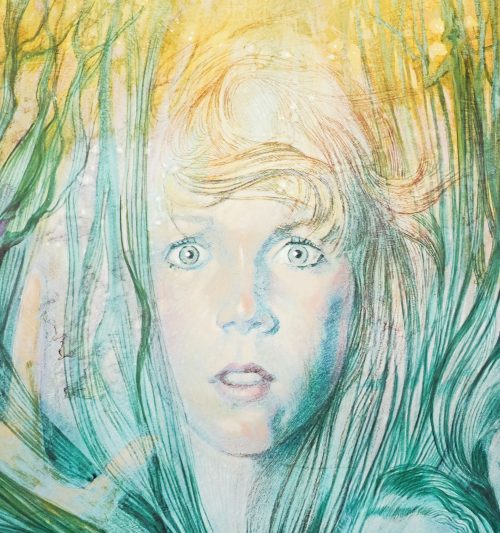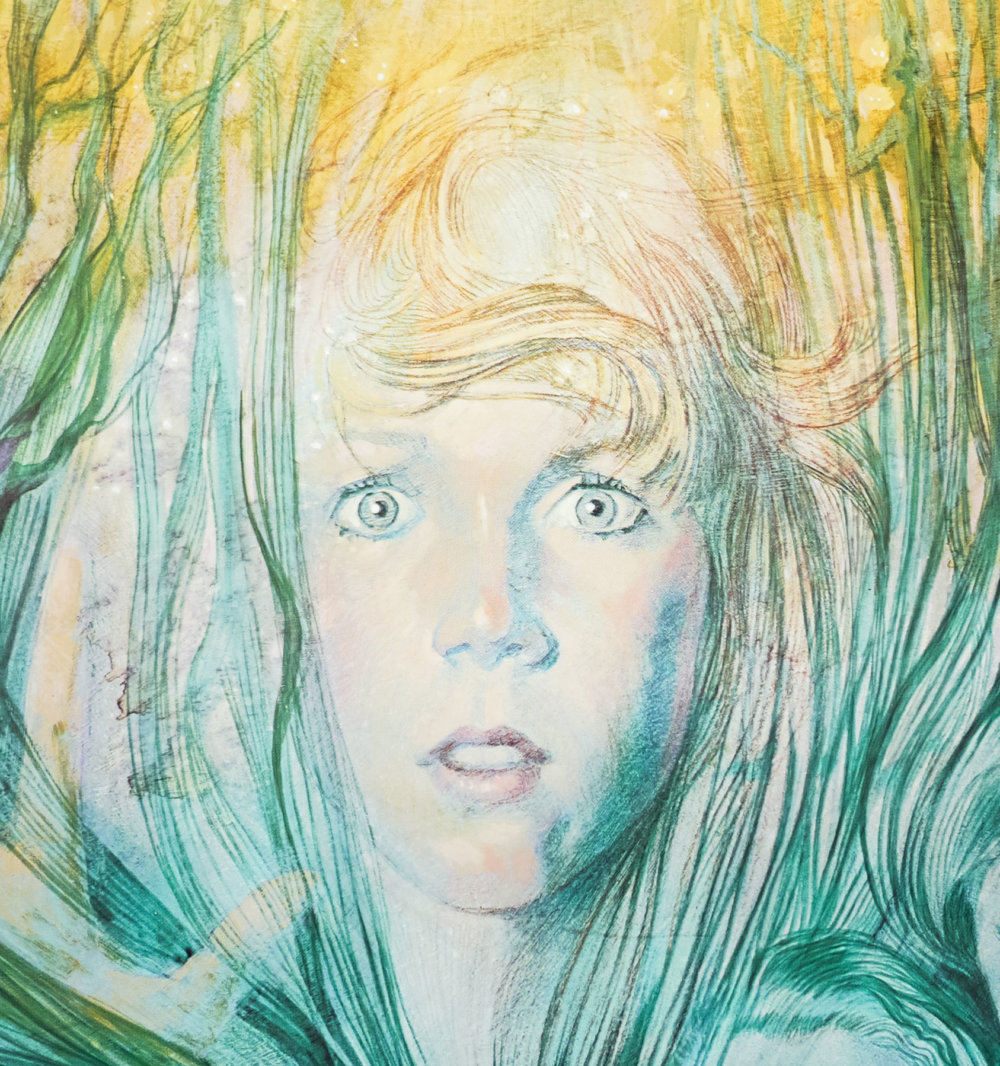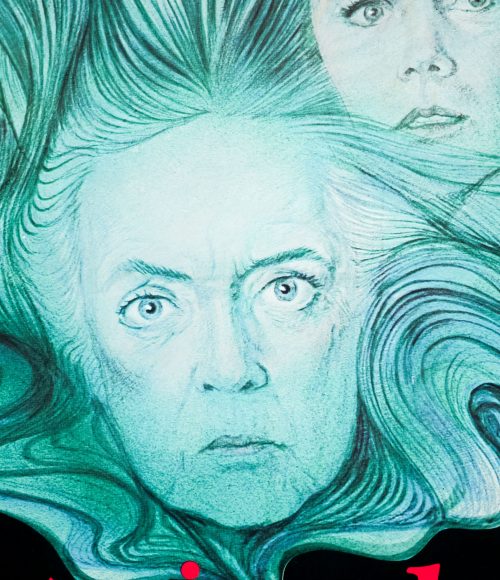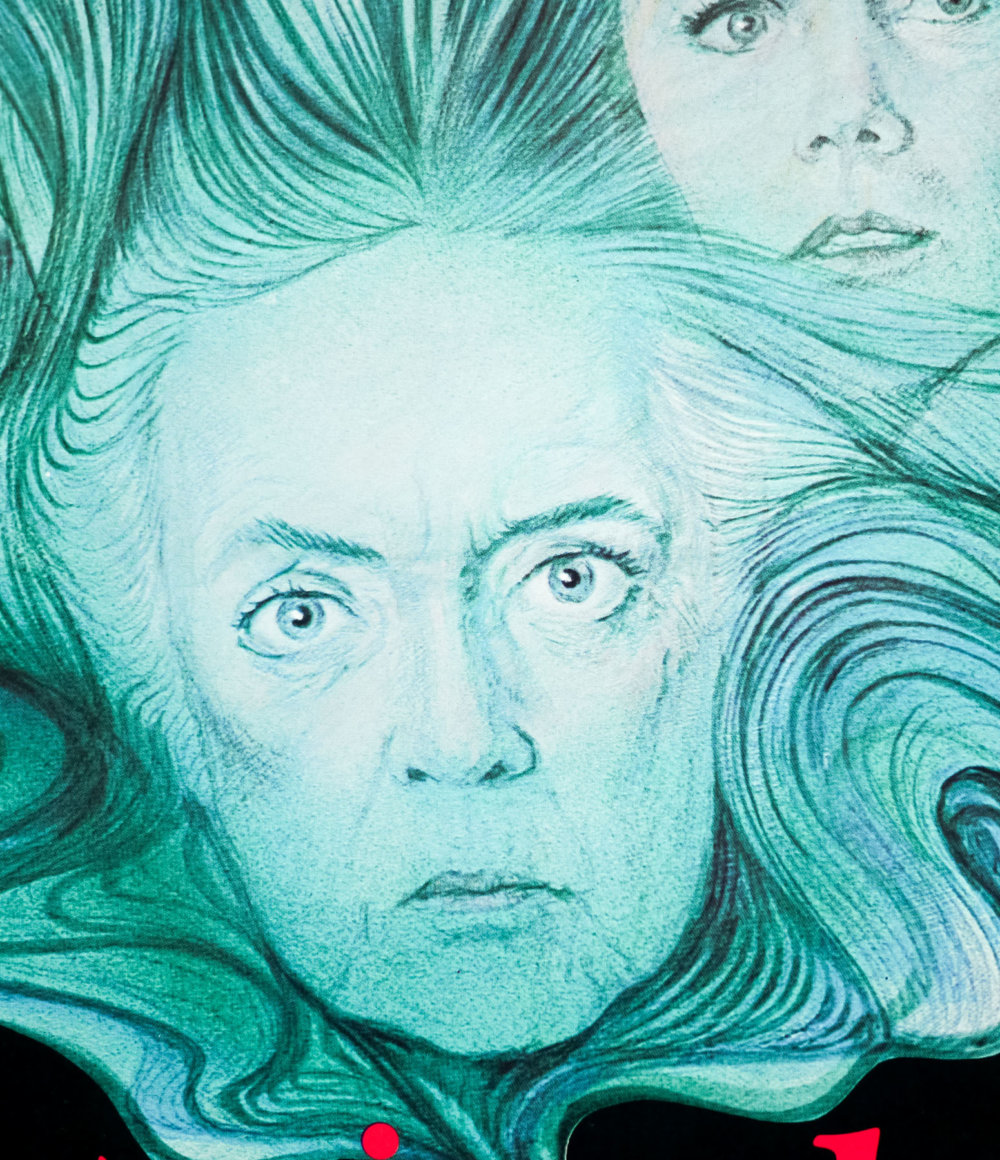 Title
AKA

Obserwator (Poland)
Year of Film
Director
Starring
Origin of Film
Type of Poster
Style of Poster

--
Origin of Poster
Year of Poster
Designer
Artist
Size (inches)

27 2/16" x 41"
SS or DS

SS
NSS #

800061
Tagline

A masterpiece of suspense!
Another of Disney's forays into live-action filmmaking (this was actually the studio's second PG-rated film after 1979's The Black Hole), The Watcher in the Woods is an eerie mystery thriller that absolutely terrified me when I first watched it as a child in the 1980s. An Anglo-American co-production, the film was helmed by John Hough and English director who had proved his horror chops with the adults-only The Legend of Hell House (1973) and was chosen by the American producer Ron Miller to work on this film. Legendary Hollywood actress Bette Davis was lined up to star and the year of production coincided with her 50th in the business.
The story sees an Anglo-American family move to a manor house surrounded by thick woodland that is owned by Mrs. Aylwood (Davis). One of the daughters, Jan (played by Lynn-Holly Johnson, the real-life figure-skater who would appear in For Your Eyes Only soon after), is told she bears a striking resemblance to Mrs Aylwood's daughter Karen who went missing 30 years earlier. Jan begins to see strange apparitions in the forest and suffers a series of unexplainable phenomena. After discovering an abandoned church in the middle of the woods, Jan finds that there's more to Karen's disappearance than she's been told and it's not long before the secret behind the 'Watcher' is revealed.
This American one sheet bears the signature of an artist called David J. Negrón whose official website is here and describes him as an American impressionist. Negrón was born in Texas in 1935 and later graduated from the Art Center College of Design in Los Angeles, which allowed him to get a job at Twentieth Century Fox as a storyboard artist and production illustrator. He went on to work on films such as Hello Dolly, Raider's Of The Lost Ark, Dog Day Afternoon, Back to The Future III, Jurassic Park and others. His website features a gallery of examples of his movie work and includes a great image of King Kong painted for Dino De Laurentiis' 1976 version.
The original trailer is on YouTube.