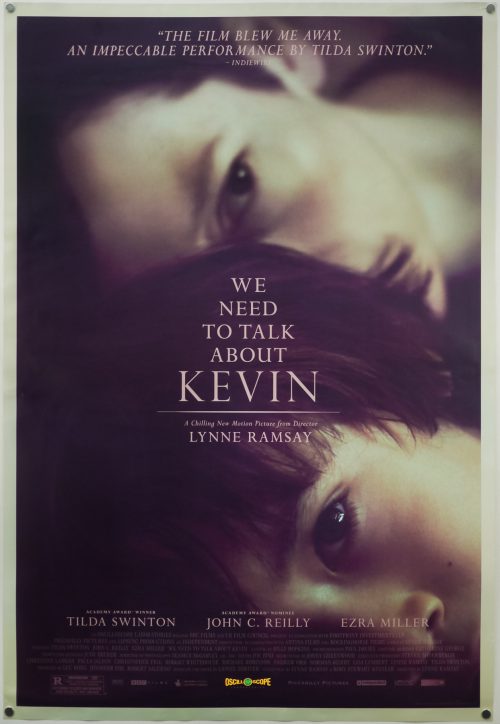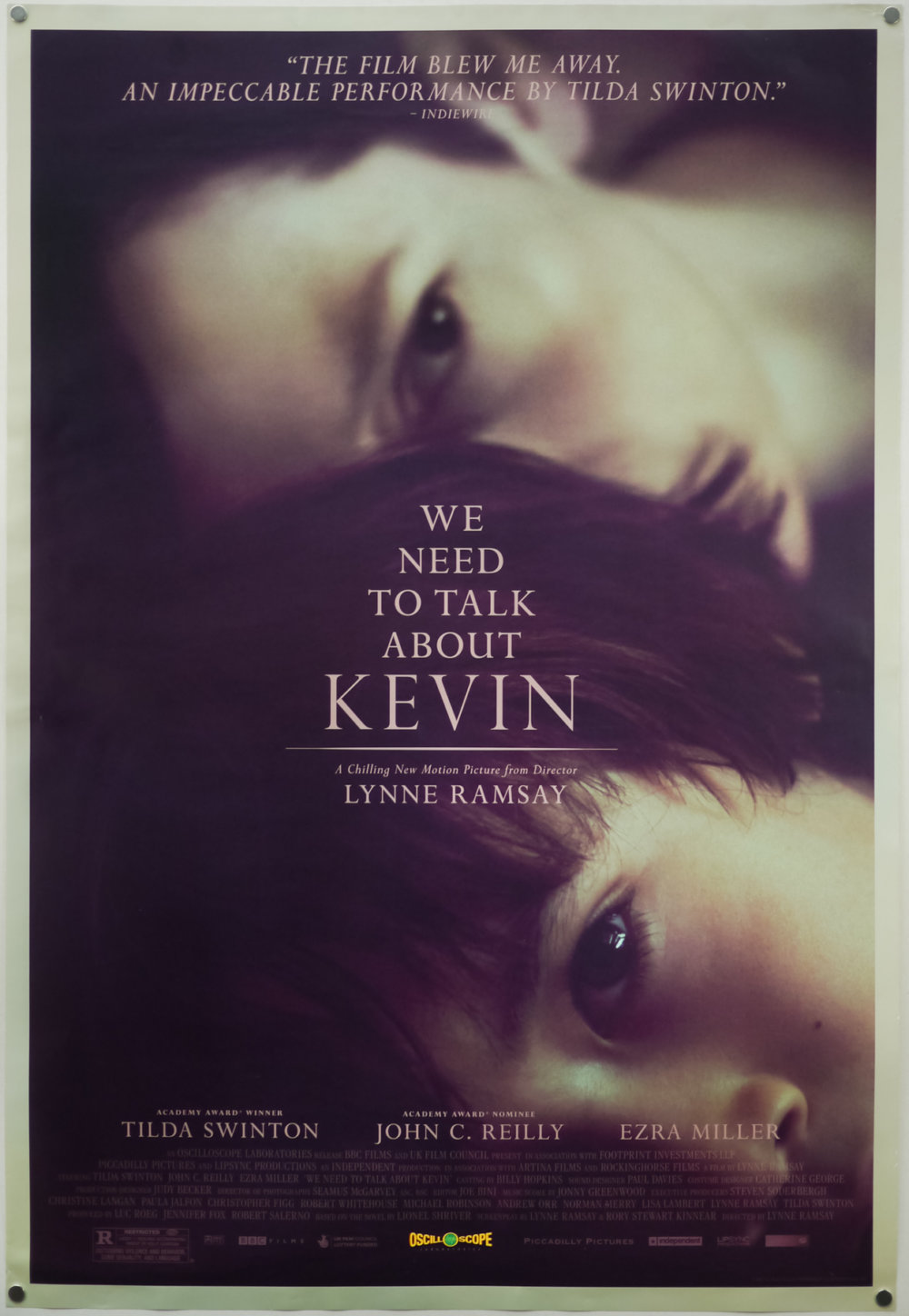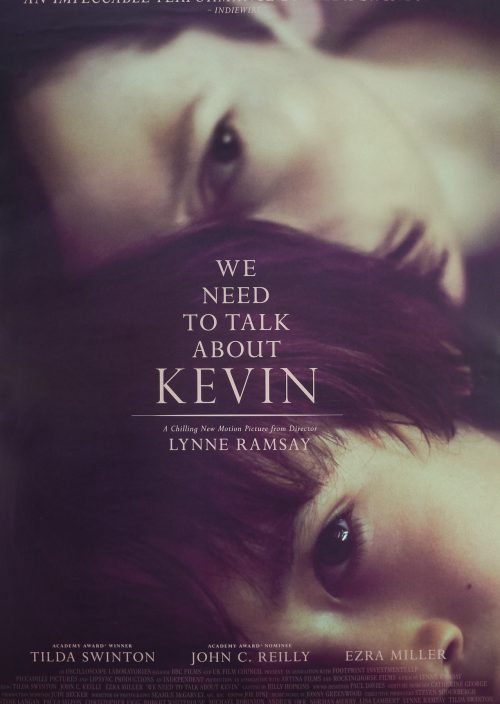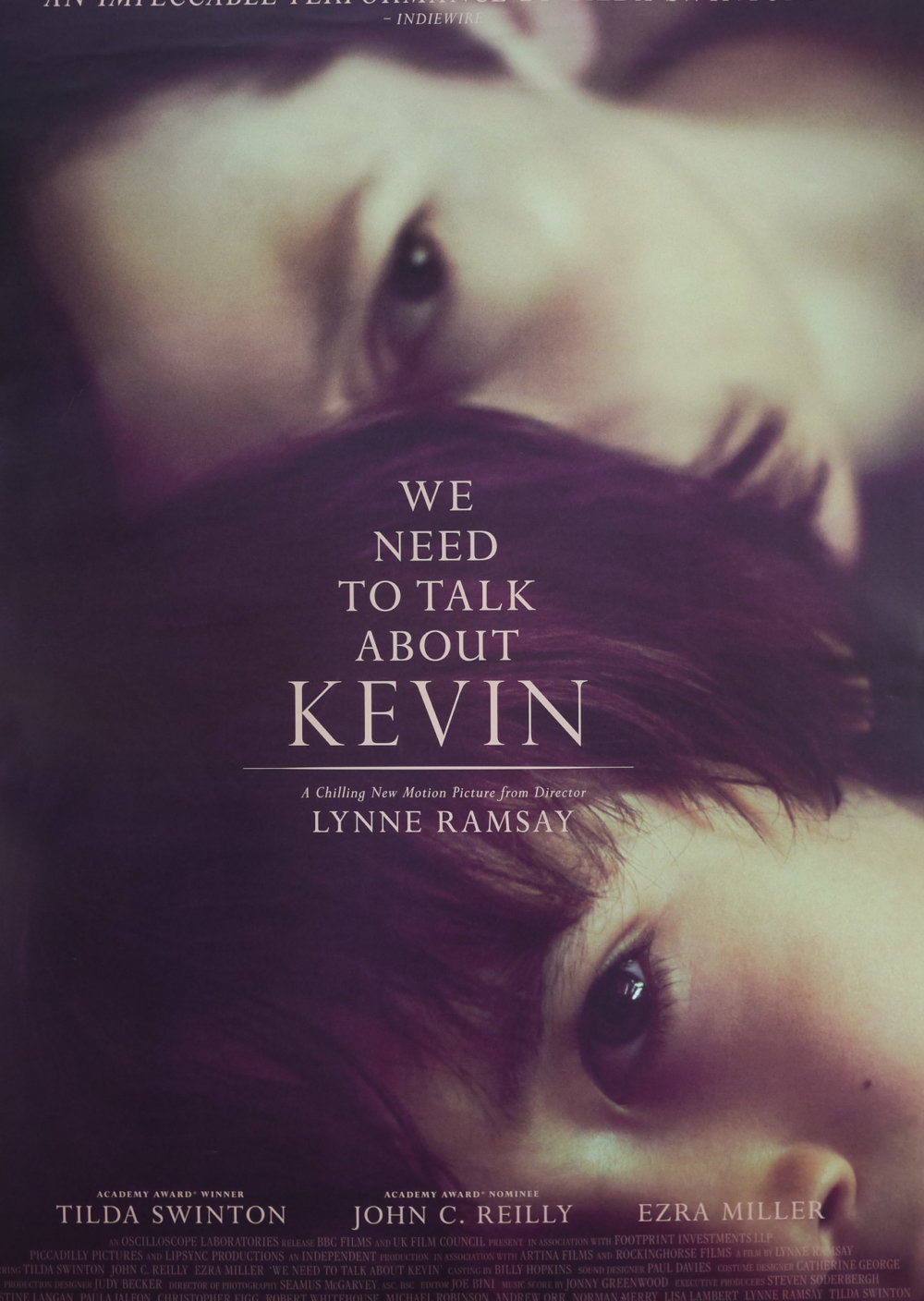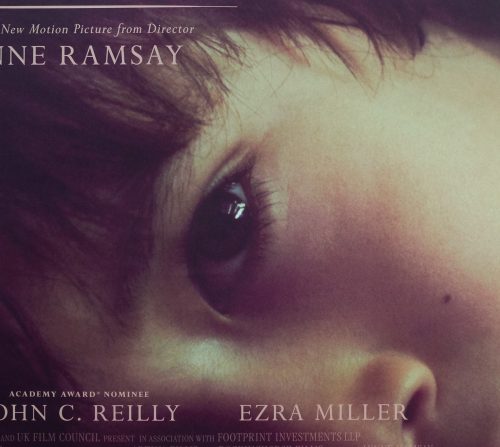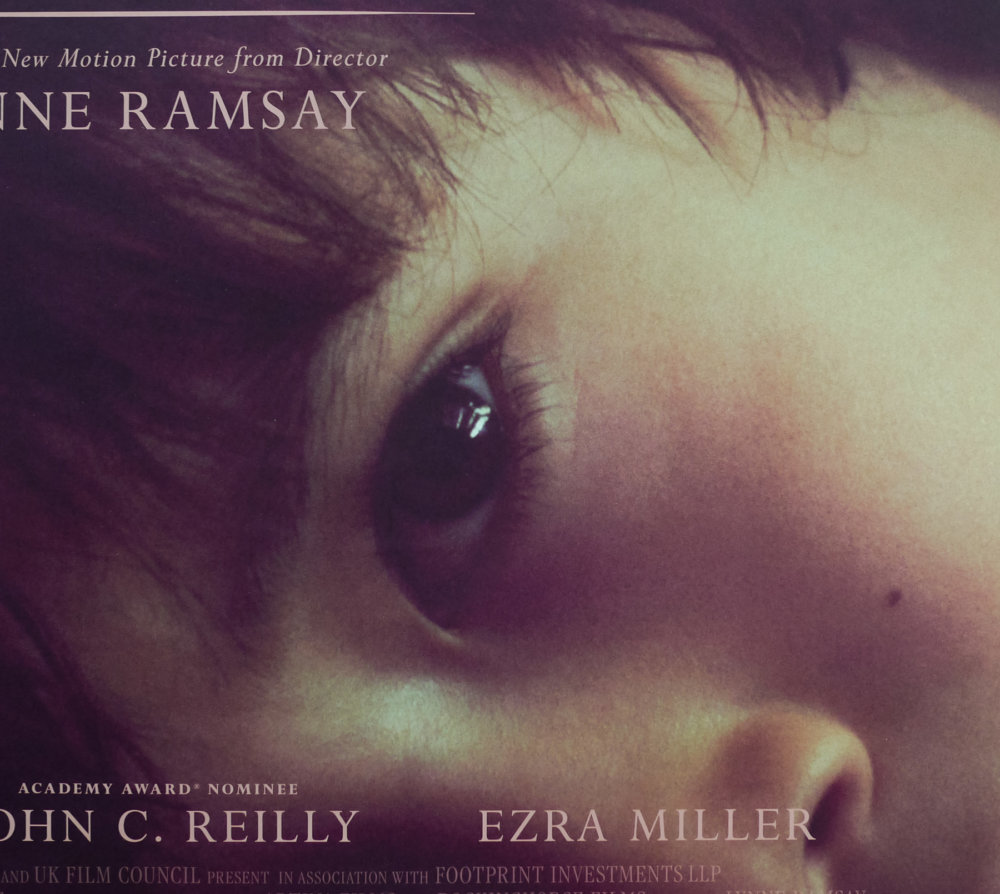 AKA

--
Year of Film
Director
Starring
Origin of Film
Type of Poster
Style of Poster

--
Origin of Poster
Year of Poster
Designer
Artist
Size (inches)

27" x 39.5"
SS or DS

SS
Tagline

--
A striking design features on this US one sheet for the release of the 2011 adaptation of Lionel Shriver's best-selling 2003 novel We Need to Talk About Kevin. The film rights were acquired by BBC Films in 2005 so it took producers several years to bring the story to screen. Scottish director Lynne Ramsay (Ratcatcher, Morvern Callar) was attached to the project early on and went through several script revisions before filming began, with one of the latter ones apparently used to help bring down the production budget.
With the story unfolding anachronically using flashbacks, the film stars Tilda Swinton as Eva Khatchadourian, the mother of Kevin (Ezra Miller who has committed a high-school massacre and is in prison. Eva, who was once a successful travel writer, is shown to be working at travel agents in a mall and living in a modest house near the prison allowing her to visit Kevin. The flashback sequences show how Eva struggled to adapt to being a mother and the effect this had on her son as he grows up, including some heart-rending scenes showing how Kevin cried incessantly as a baby.
The relationship between Eva and her husband Franklin (John C. Reilly) and daughter Celia (Ashley Gerasimovich) are also shown to be strained, and as he ages Kevin's behaviour becomes more worrying. Eva begins to fear that her son is taking pleasure in hurting others and the film culminates in the massacre, which is not shown in detail but is nevertheless very chilling. The film received mostly positive reviews and was chosen by film critic Mark Kermode as his best film of 2011. Swinton was rightfully nominated for several awards for her performance
The poster design is credited to P+A and Mojo. P+A stands for Percival + Associates and their official site is currently under construction, but their extensive portfolio of film and TV poster work can be seen on IMPAwards. It appears that the company has been designing posters since 2005 and I have the set of Brick posters that they produced in 2006 in the Film on Paper collection. It appears that they collaborated with Mojo on multiple posters up until 2012, as can be seen on Mojo's IMPAwards page. No further posters have been credited to Mojo since that year and their website URL now redirects to Eyestorm Productions, which is described as a full-service creative agency, apparently focused on video work. I can only assume they no longer work on film posters as such and that P+A handle all print work now.