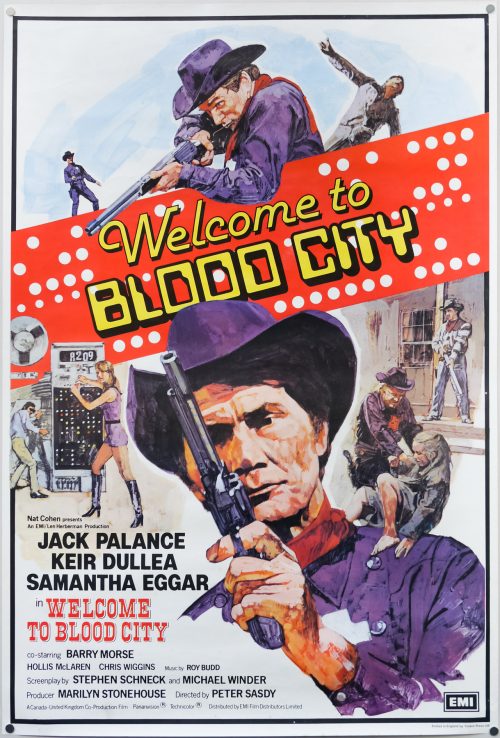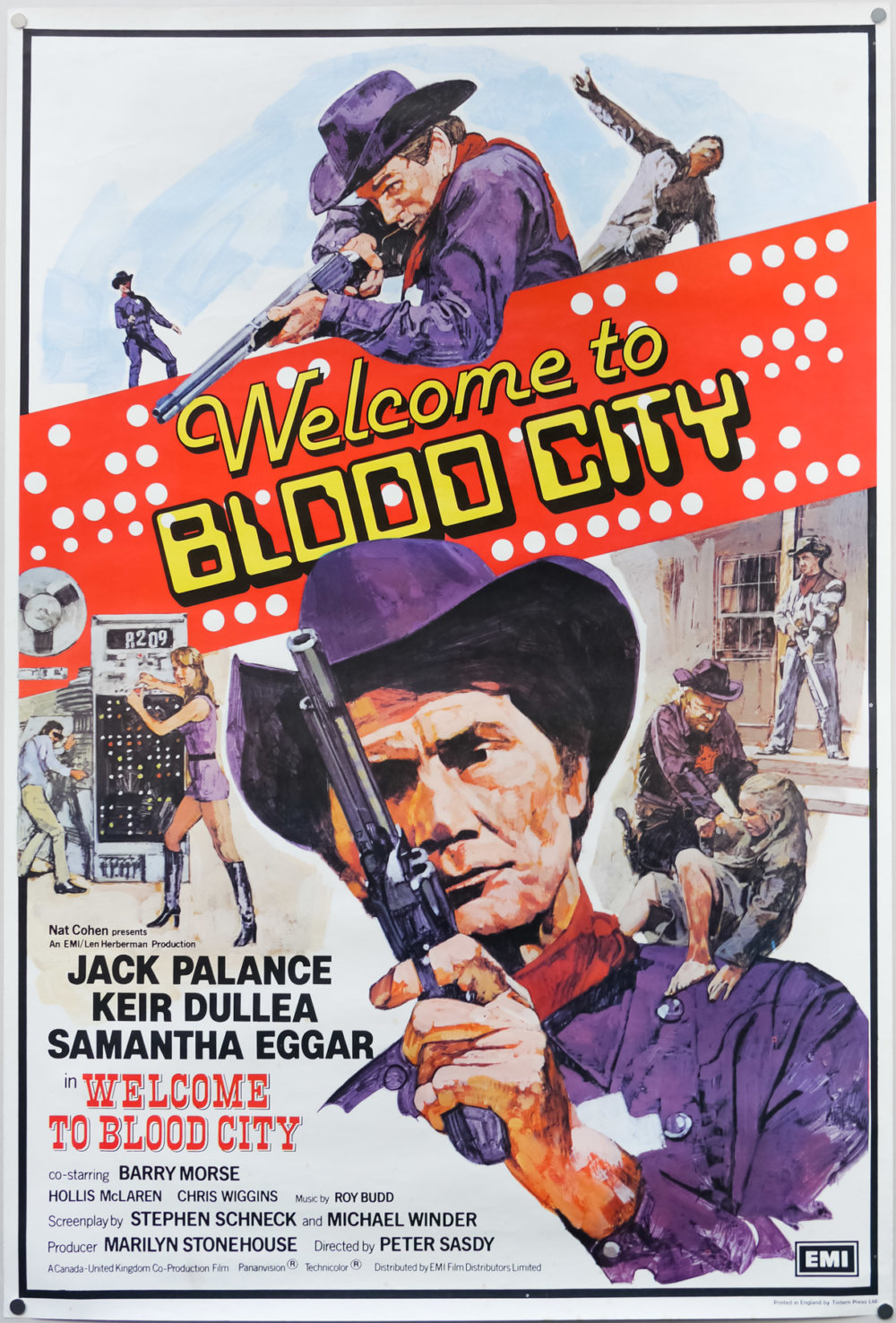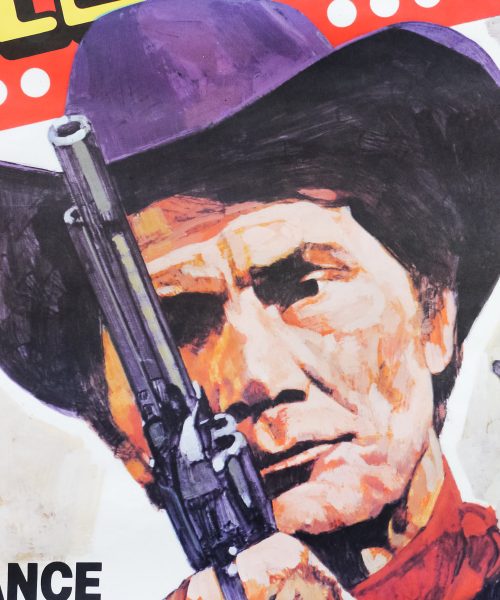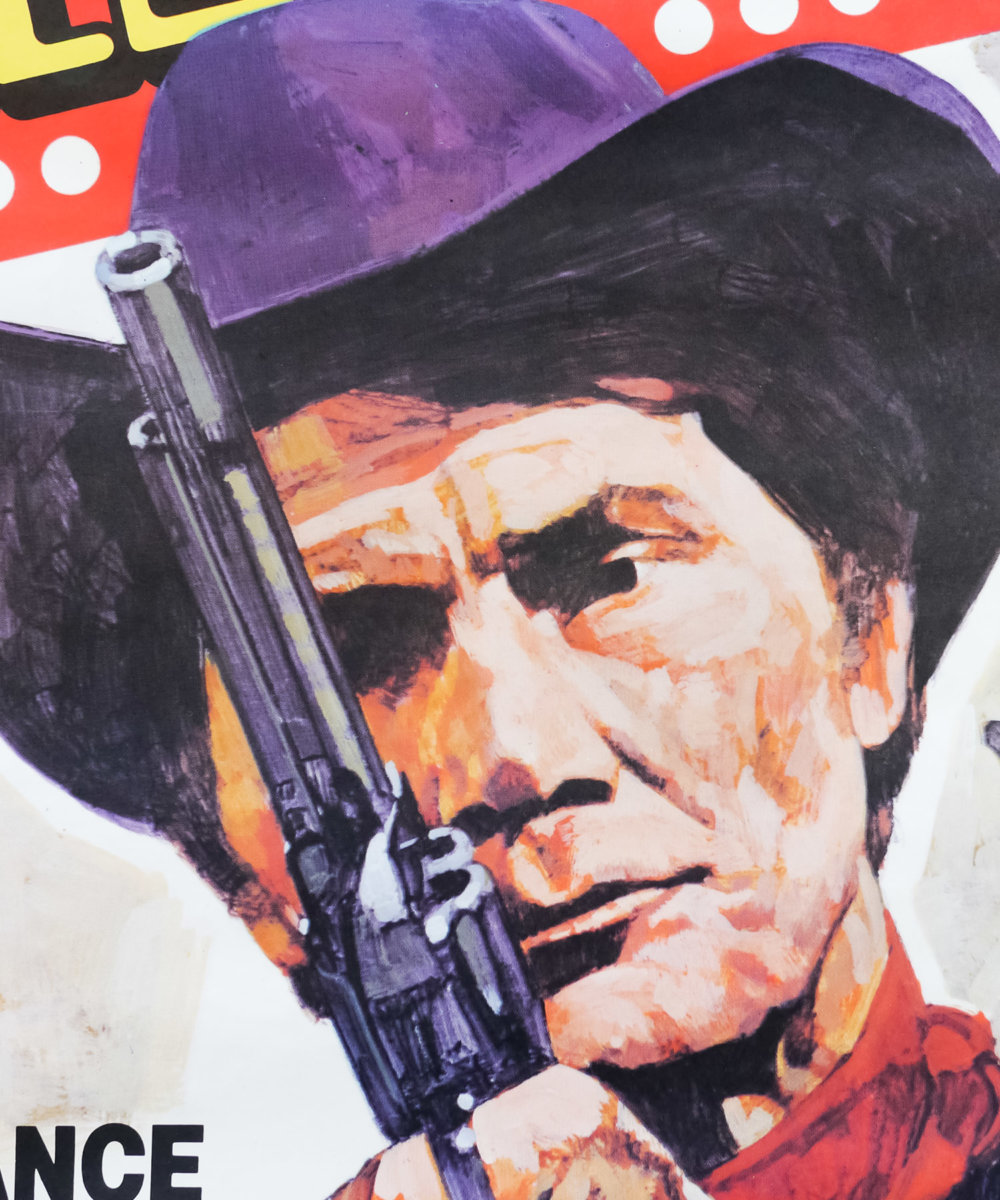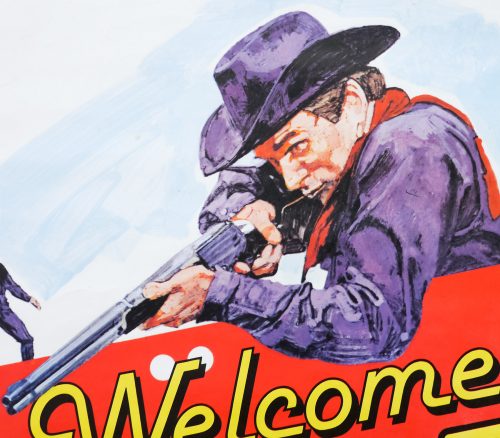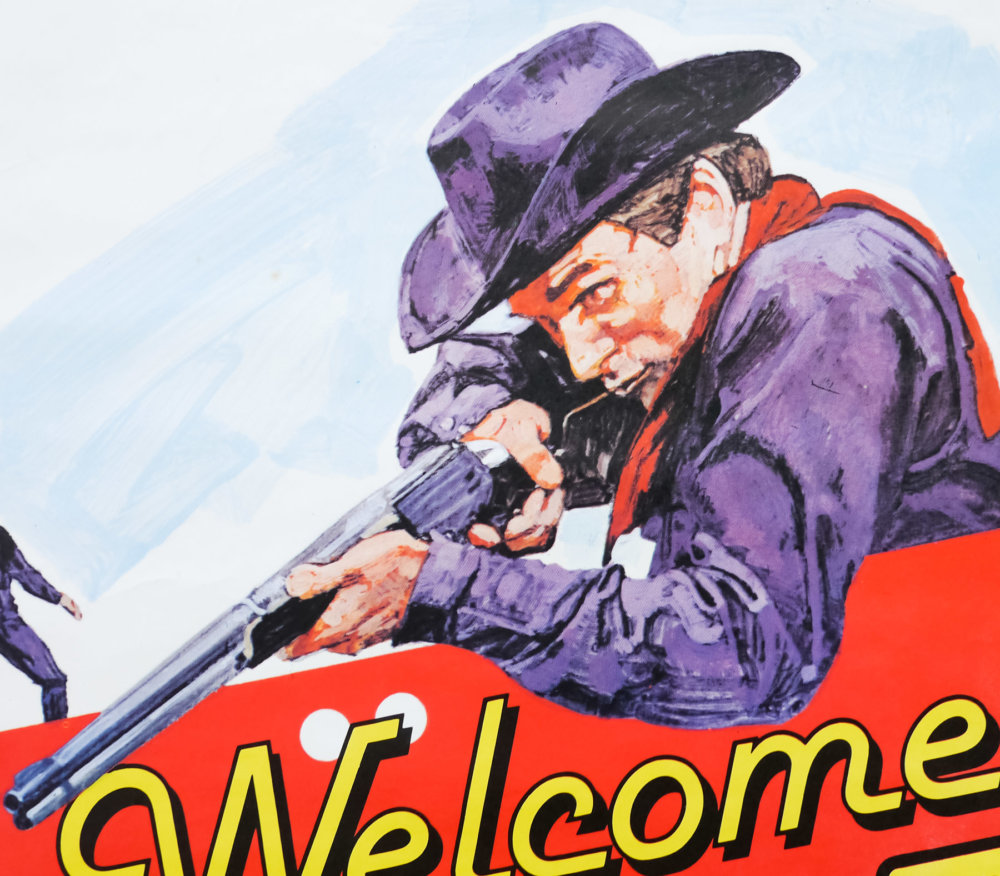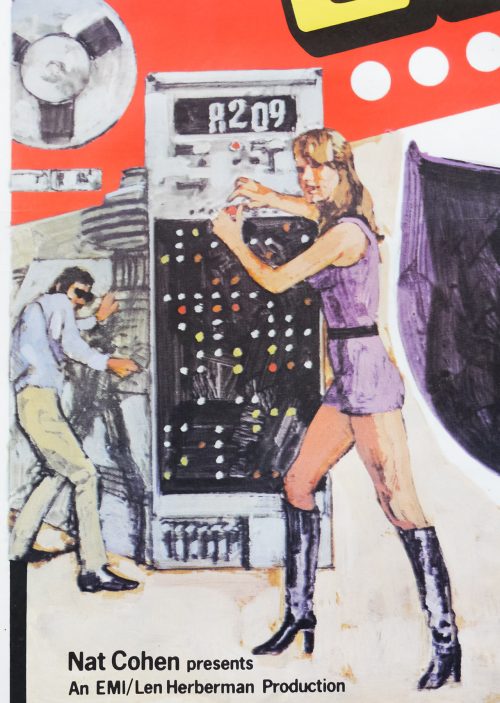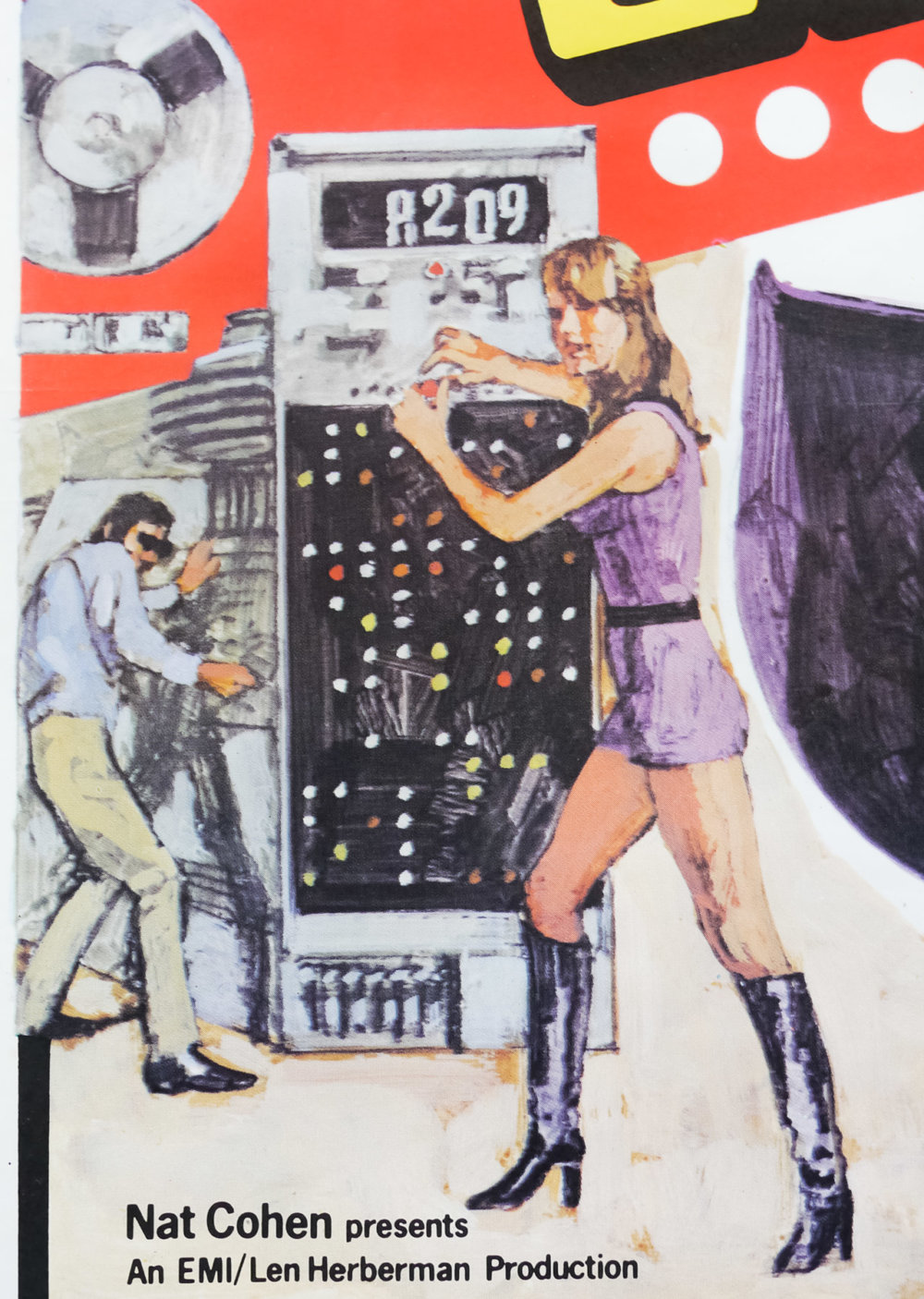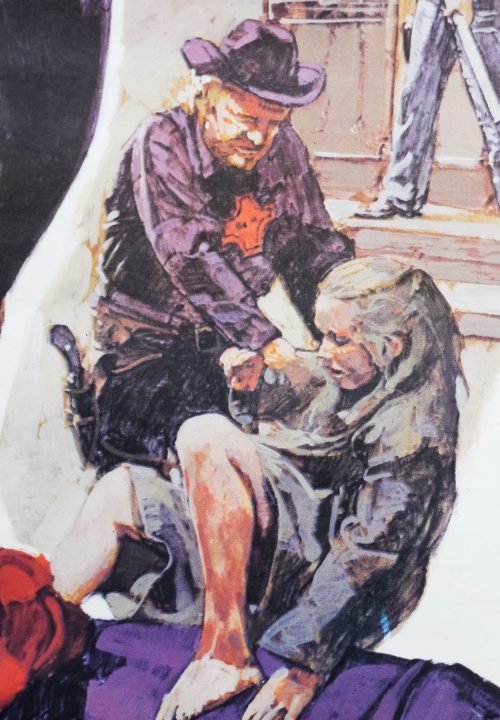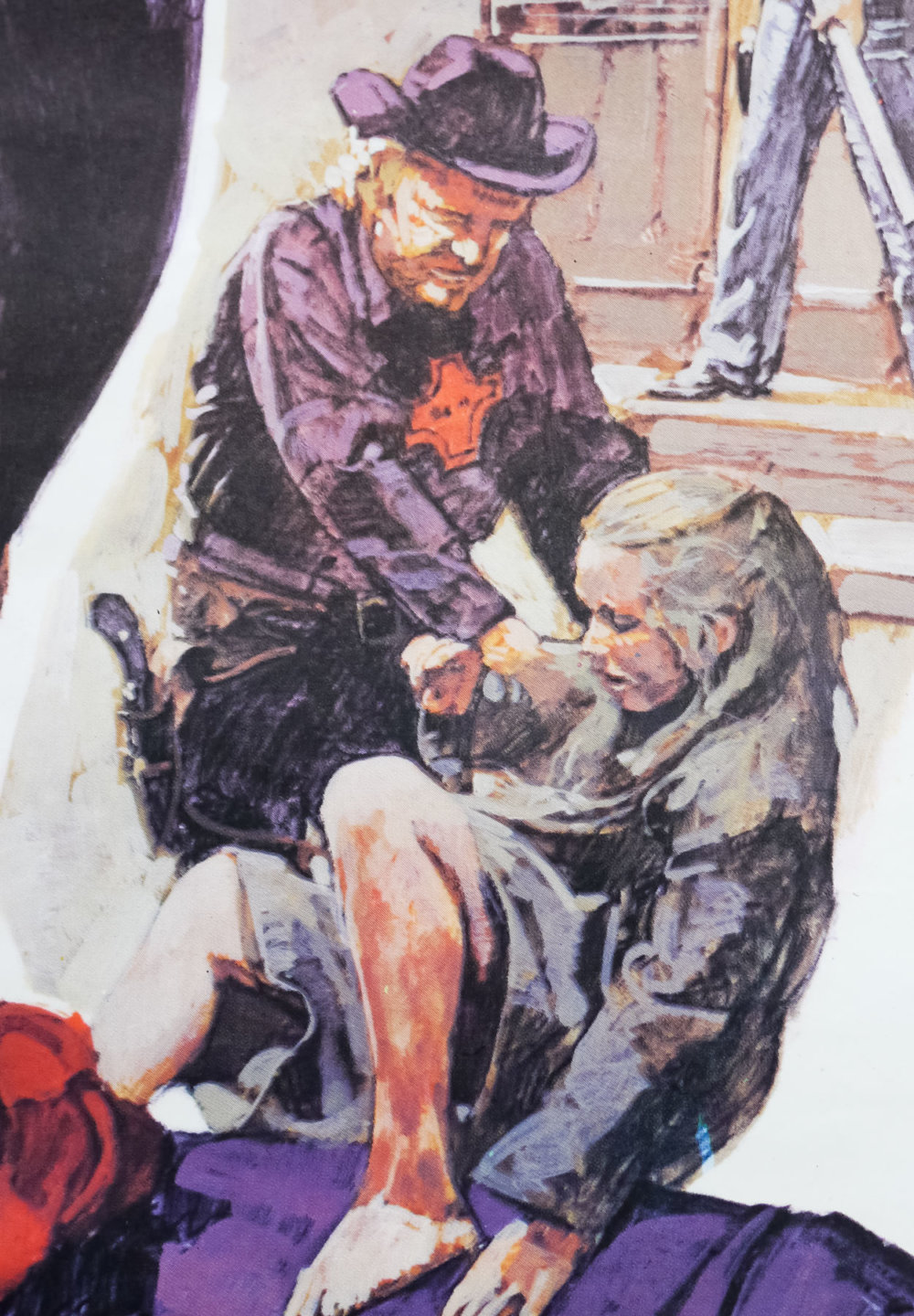 Title
AKA

Blood City (US)
Year of Film
Director
Starring
Origin of Film
Type of Poster
Style of Poster

--
Origin of Poster
Year of Poster
Designer
Artist
Size (inches)

27 3/16" x 40"
SS or DS

SS
Tagline

--
Unique artwork features on this scarce UK one sheet for the release of the 1977 sci-fi-western, Welcome to Blood City. A British-Canadian co-production, there's no doubt it was created in the wake of the very successful Westworld that was released a few years earlier. With that said, this film uses the different construct of events taking place in virtual reality, with scientists working for an unnamed organisation watching the events unfold on screens. The film was directed by Peter Sasdy, a Hungarian director who is best known for helming a number of British films during the 1970s, including a few Hammer horrors. It has a few notable stars in the cast, including the late Jack Palance, Keir Dullea (of 2001: A Space Odyssey fame) and Samantha Eggar (Cronenberg's The Brood).
The film begins during some kind of worldwide event (exactly what isn't made clear) during which Dullea's character is seemingly abducted by soldiers at gunpoint. He then awakes in a strange wilderness with no memory of what happened to him, along with a group of others all wearing overalls. As they begin to walk into a forest they are accosted by two strangers with shotguns. Whilst they are attacked, a mysterious man (Palance) wearing an outfit that resembles a sheriff's uniform watches the situation, apparently unmoved. Eventually he greets them and leads them to the titular settlement. Once there they have the rules of the town explained to them. I've got to admit, the plot isn't the easiest to follow – a situation not helped by the only available copy of the film being a terrible VHS-level pan and scan one, which also appears to be zoomed to cap it off. The sound is equally as bad.
Eventually we learn that in order to survive and escape being slaves, the captives must kill others in the town and once they reach twenty kills they are considered 'immortal'. The purpose for the scientists watching is to seemingly satisfy their military benefactors who want to find out which of the people (in the real world, not Blood City) will make the best soldiers that can be sent off to some unexplained conflict. Samantha Eggar plays one of the two scientists tasked with following events in the simulation. She becomes infatuated with Dullea's character and begins inserting herself into the simulation and manipulating events so that he will survive. The film is little-seen and the quality of the only copy available probably points to both a lack of demand but also potential rights-issues (it was apparently made as some kind of tax-shelter deal).
The artwork on this UK one sheet, which features different art to the UK quad, is, I believe, by the British artist Mike Vaughan. He also worked on a handful of posters for Hammer horrors, as well as posters like this one for Raid on Entebbe. If anyone knows for sure who painted this art please get in touch.