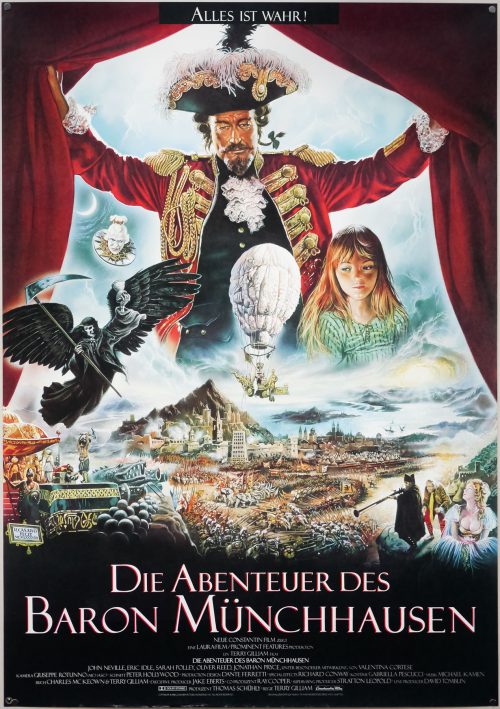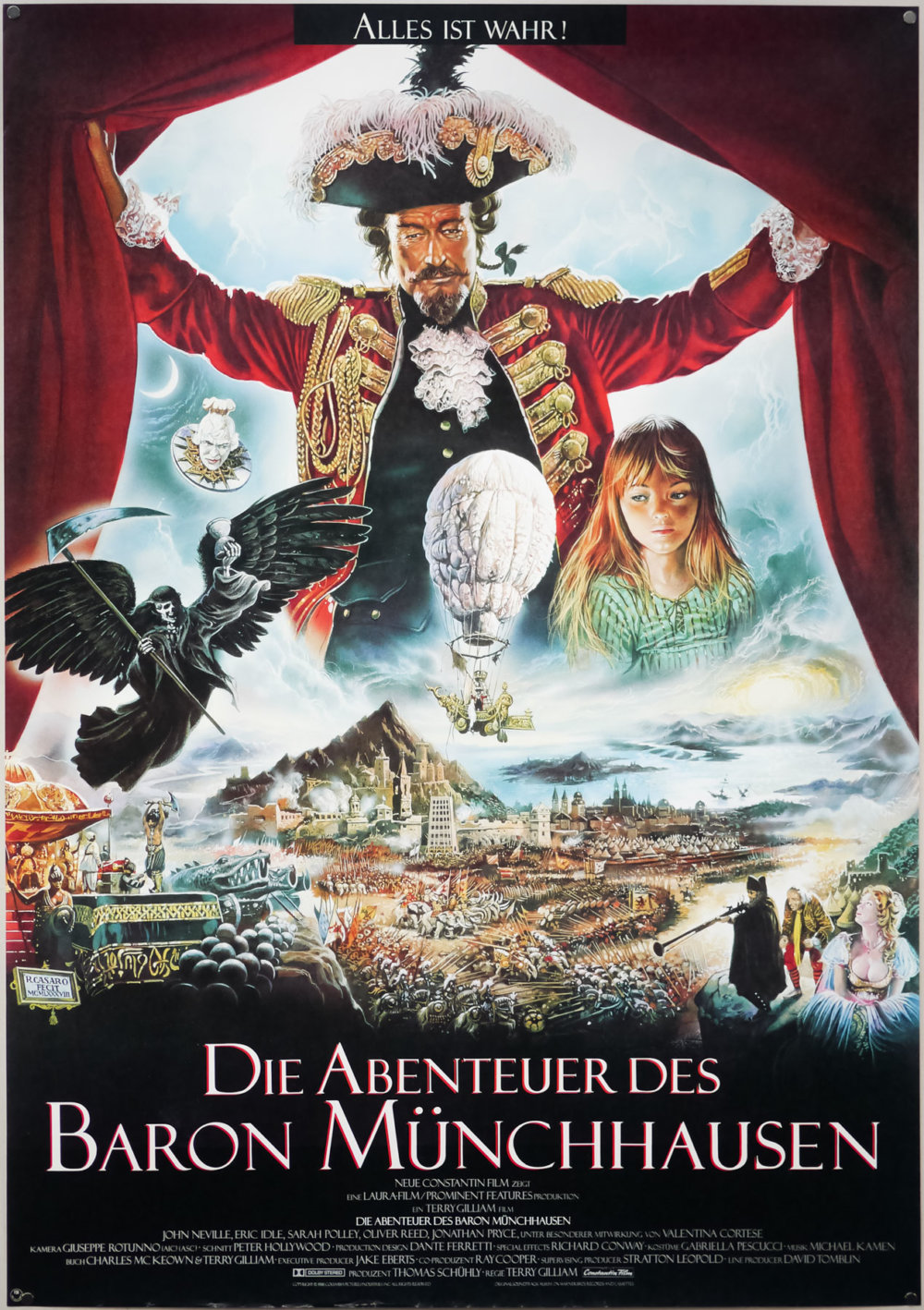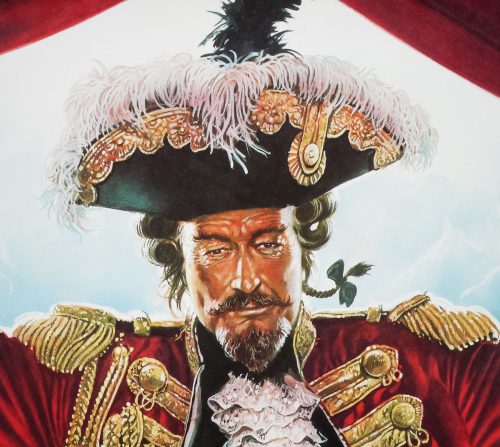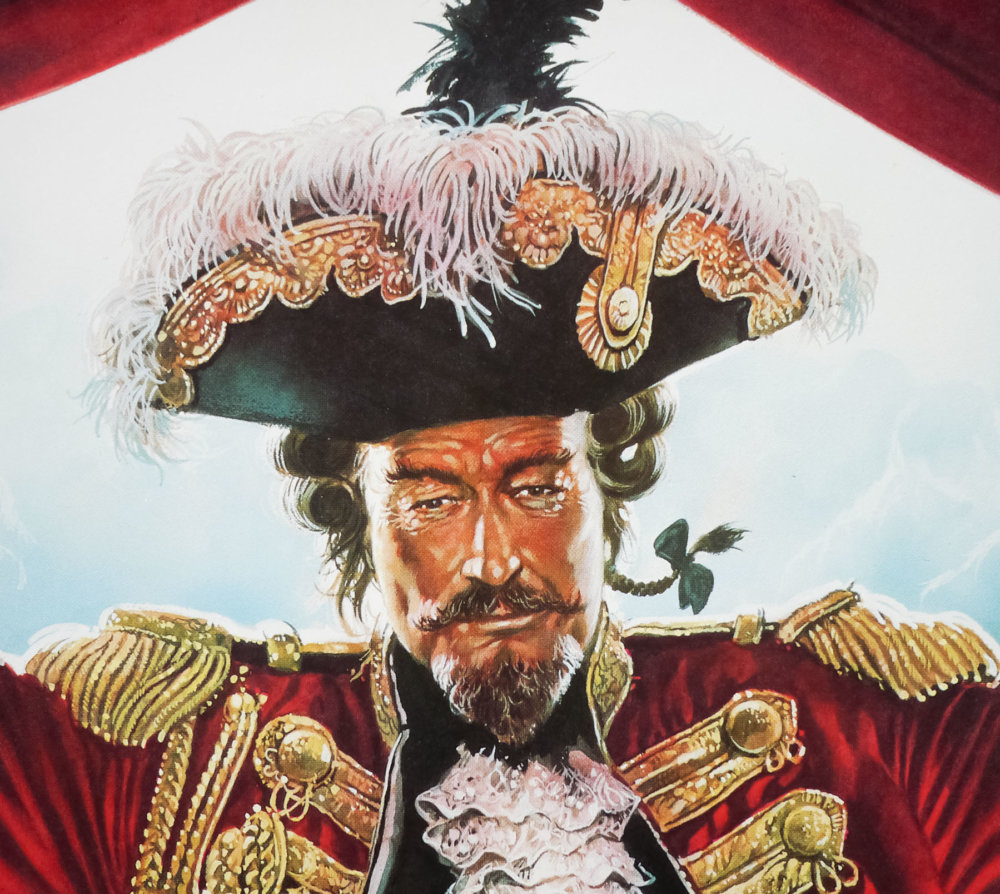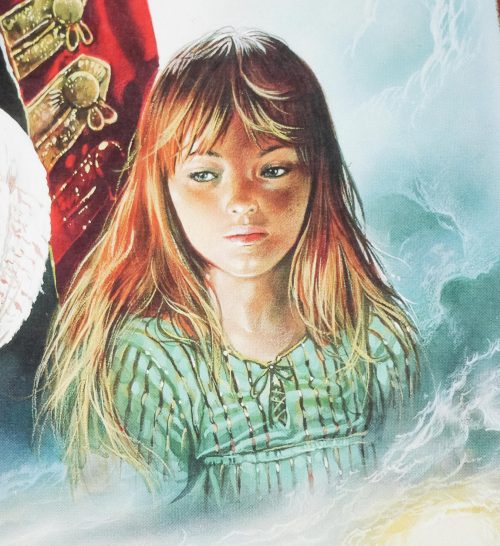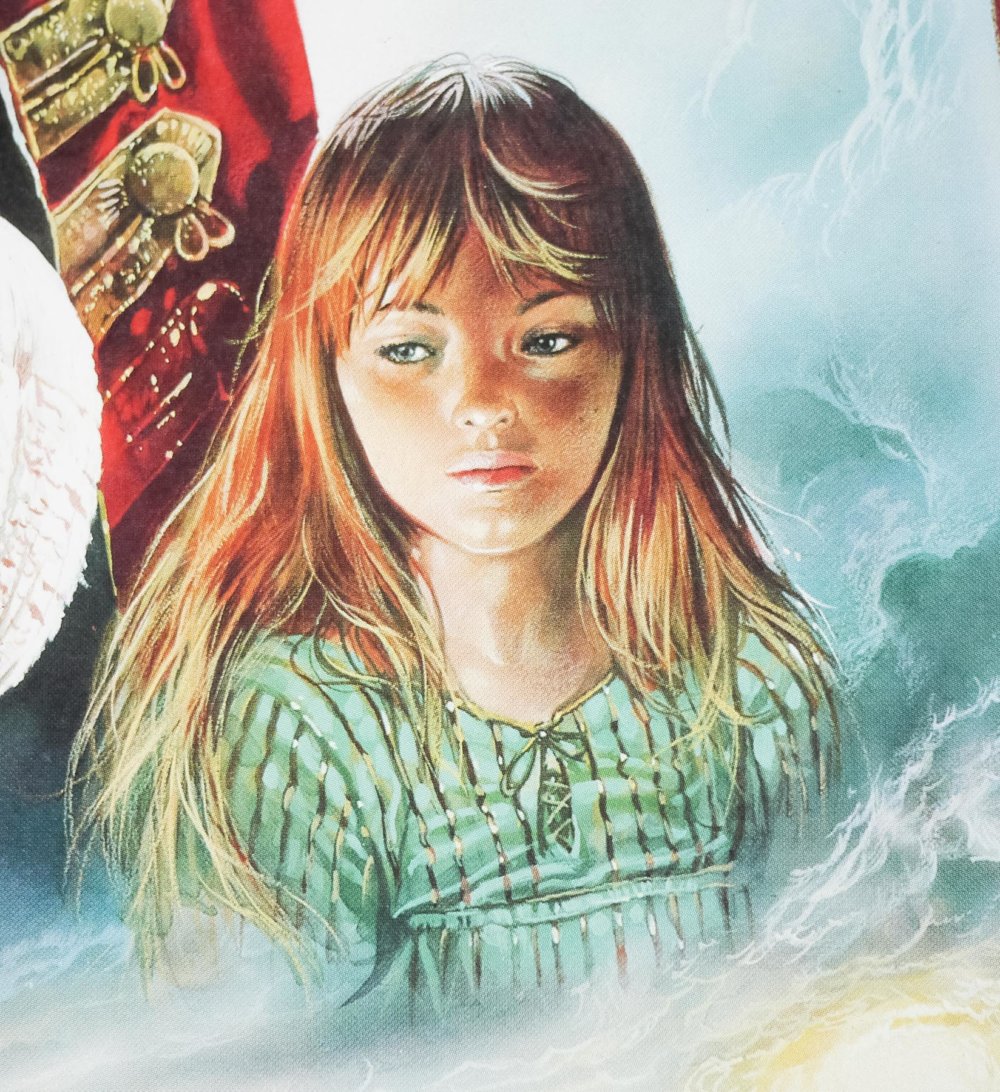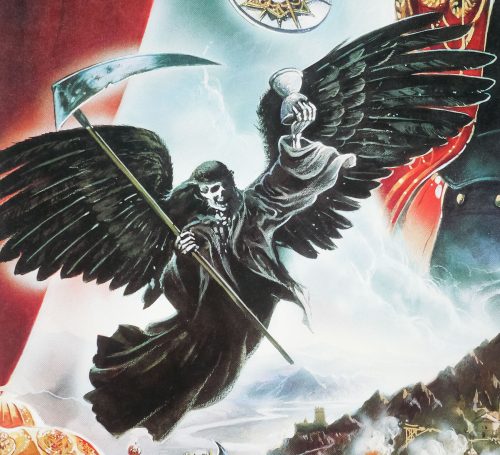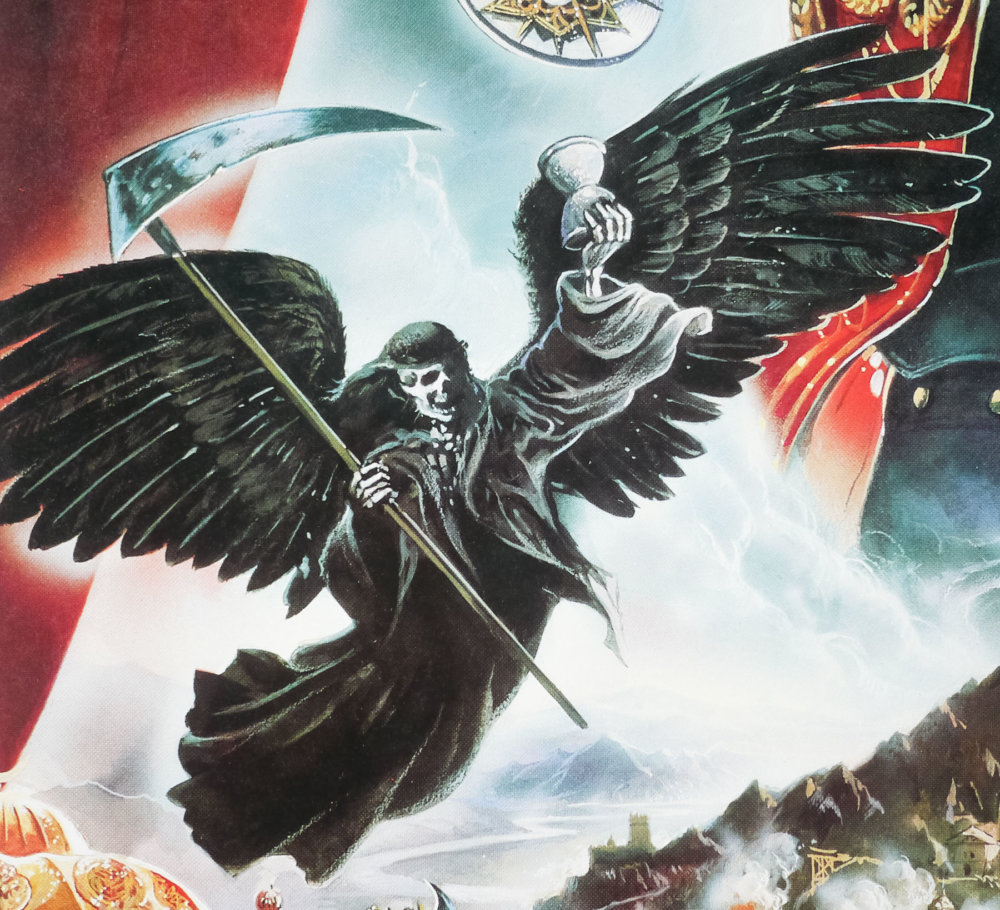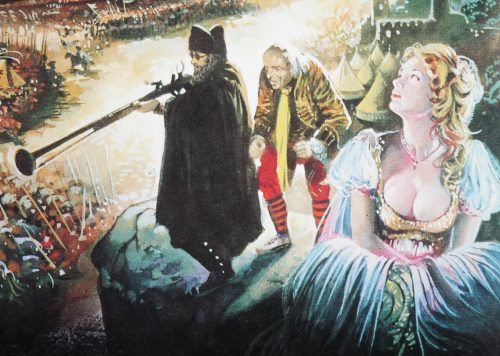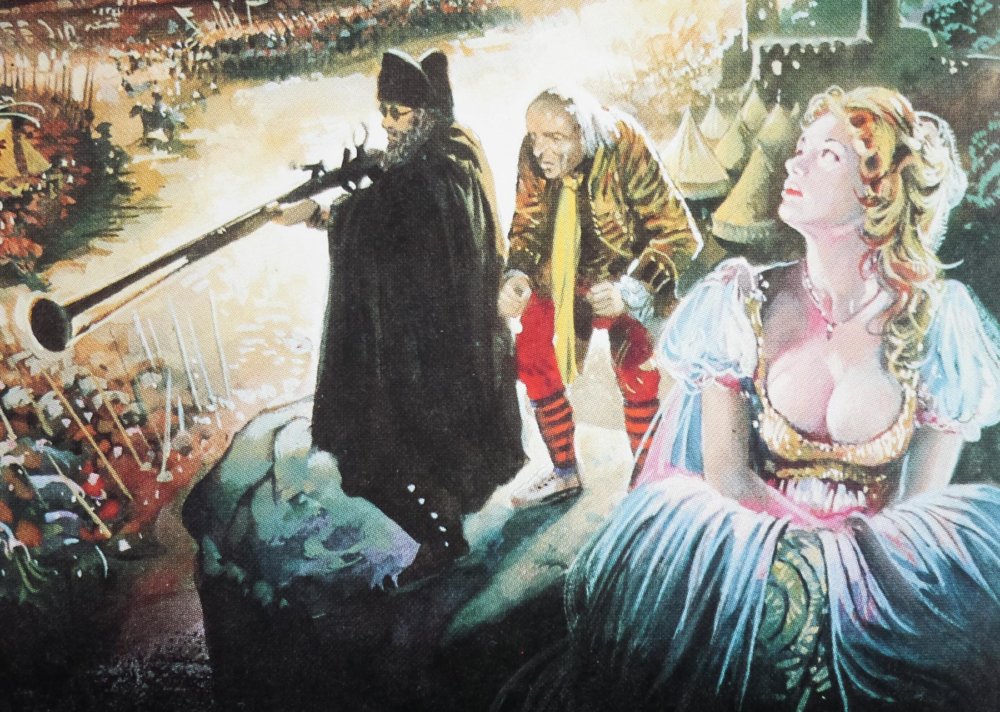 AKA

--
Year of Film
Director
Starring
Origin of Film
Type of Poster
Style of Poster

--
Origin of Poster
Year of Poster
Designer
Artist
Size (inches)

23 4/16" x 33"
SS or DS

SS
Tagline

Alles ist wahr!
This is the original German poster for the release of the 1988 fantasy comedy The Adventures of Baron Munchausen, which was co-written and directed by Terry Gilliam. Based on the tall tales that the real-life 18th century German Baron Münchhausen allegedly told about his wartime dealings with the Ottoman Empire, the film is a riotous exploration of the power of storytelling and imagination. Gilliam plucked the veteran actor John Neville, in his early sixties at the time, from near obscurity to play the titular Baron who teams up with a young girl and a whole host of bizarre characters to save an unnamed European city from defeat by a besieging Turkish army. 
Actress (and recently director) Sarah Polley appears in her first screen role as Sally Salt, a member of a theatre troupe that has been touring the country showing farcical reconstructions of Munchausen's supposed adventures. At one show the real Baron arrives into the theatre just as a Turkish army appears outside the city walls and begins to attack. What follows is a madcap mix of improbable, recollected tales and daring adventures as the Baron takes Sally on a journey to gather together his old gang of associates, including the fastest runner in the world (Eric Idle), a giant strongman and a dwarf able to expel powerful gusts of wind that can knock tens of people over. Their journey takes them to the moon where they encounter the eccentric King of the Moon (a memorable cameo from Robin Williams), into the crater of an active volcano where they meet the Roman God Vulcan (Oliver Reed) and his wife Venus (one of Uma Thurman's earliest film roles) and inside the belly of a giant sea monster, before they head back to the besieged city to rescue it from certain defeat.
Featuring a number of notable actors, often in dual roles that reflect the film's clever play on the idea of fantasy and reality, the story is never anything less than entertaining and the action on screen completely belies the ridiculous behind the scenes travails that Gilliam went through to bring his vision to life. The film suffered a number of setbacks during its production, including a budget that more than doubled and a change of management at the studio that almost saw the film cancelled entirely (production was shut down for several weeks). The film was eventually practically dumped into cinemas in the States with a limited release that saw a corresponding lack of box office takings, and this was despite strong critical reception. It faired better in Europe but was unable to recoup its reported budget of over $45 million.
The poster was designed and painted by one of my favourite artists, Renato Casaro, an Italian with a prolific movie poster output that lasted over 35 years. He began his career in 1953, aged 19, at the famous Studio Favalli in Rome and would go on to design and paint posters for many of the biggest directors in the world. His skill at accurately portraying actors and his brilliant use of colour and composition saw him much in demand from studios and actors alike. His artwork has featured on posters used in multiple countries, including Japan, Germany, USA as well as in his native Italy.
Check out the incredible amount of work on his official website here, which also features a biography of the artist. In March 2014 I published an exclusive interview with Renato and it can be read by clicking here. The other posters I've collected by Renato Casaro are here.
Casaro also worked on the international one sheet for Munchausen in collaboration with the British designer Vic Fair and that can be viewed here.