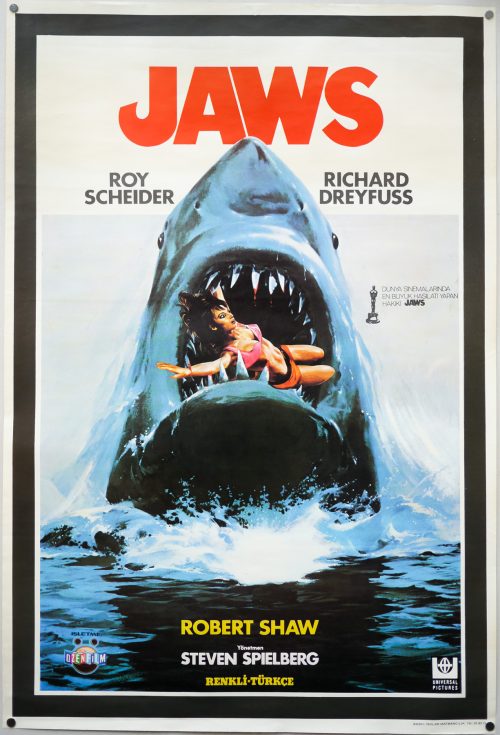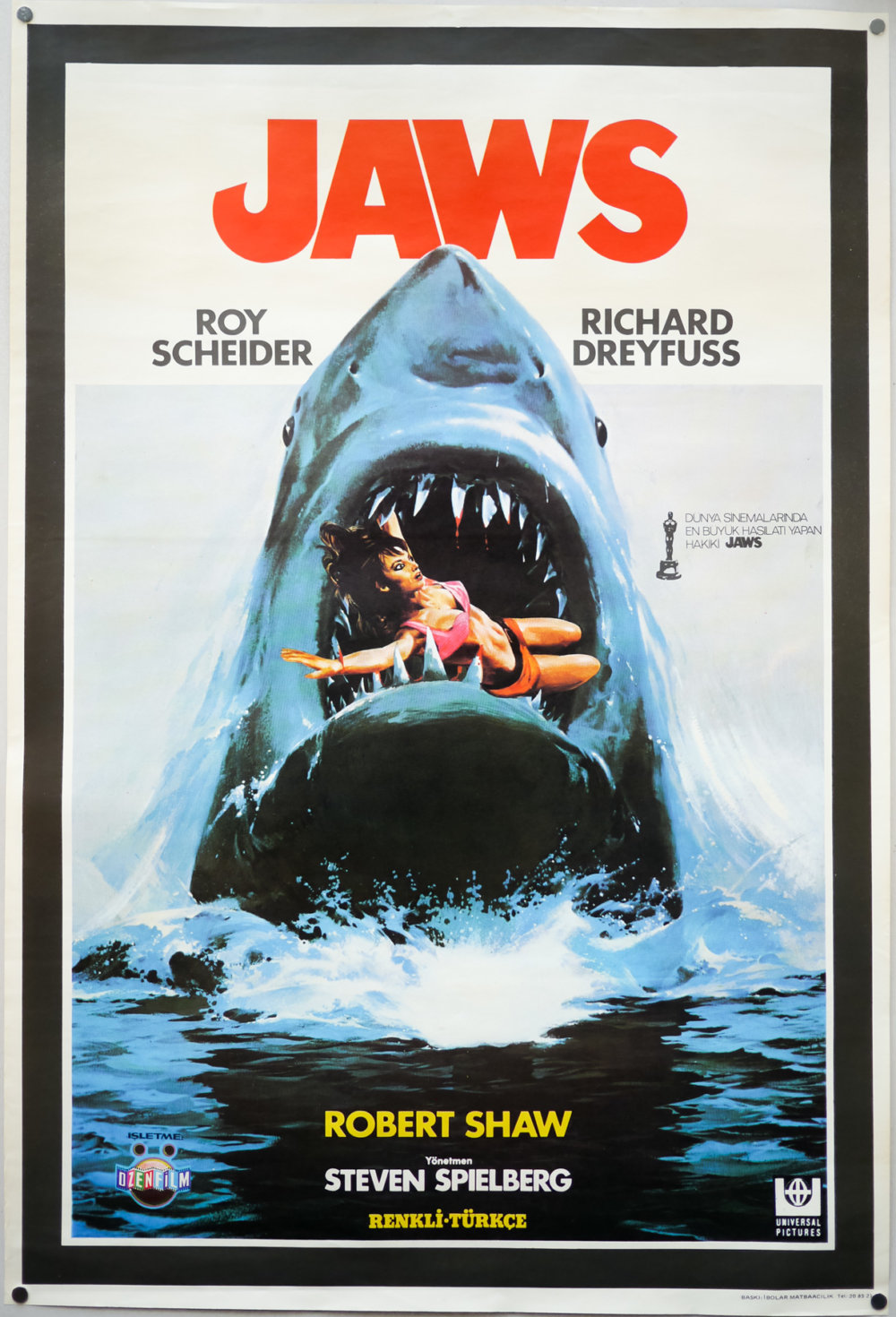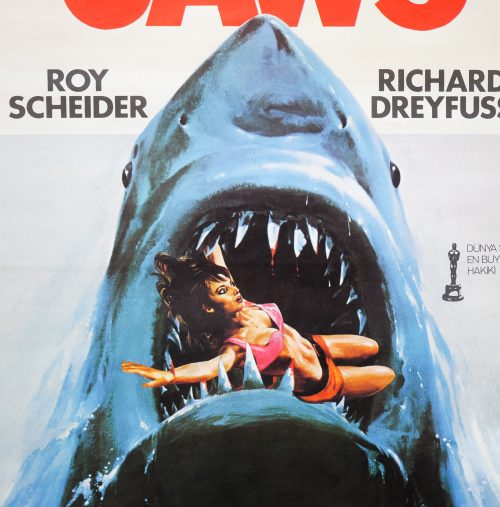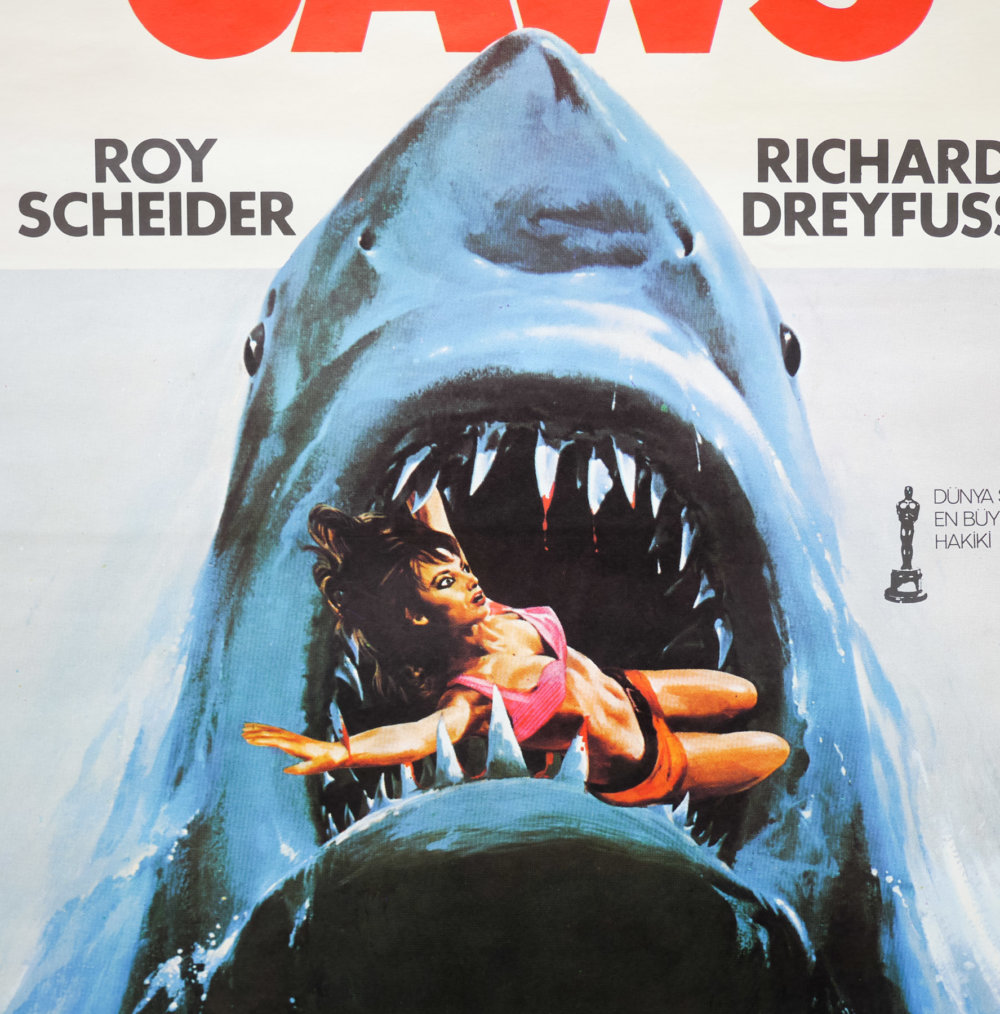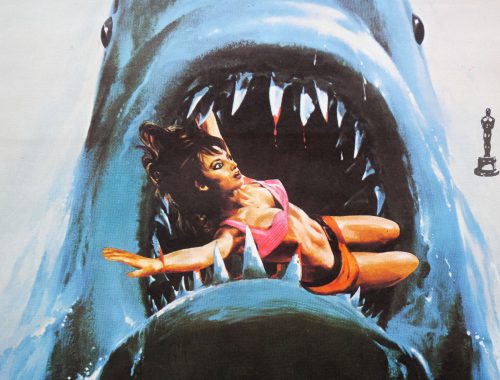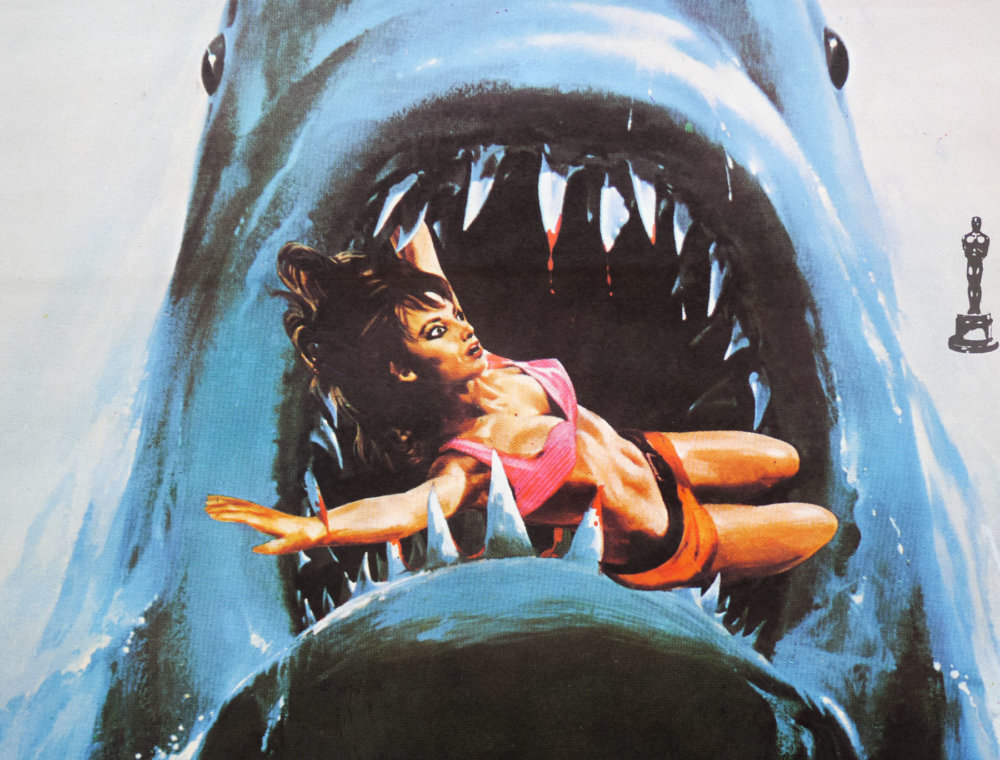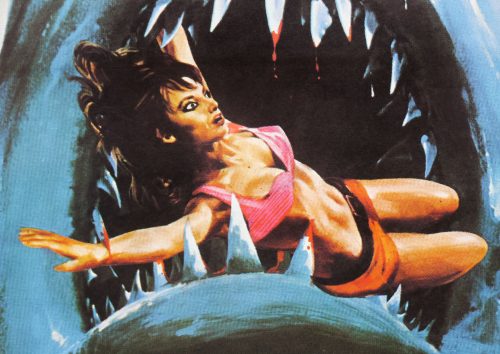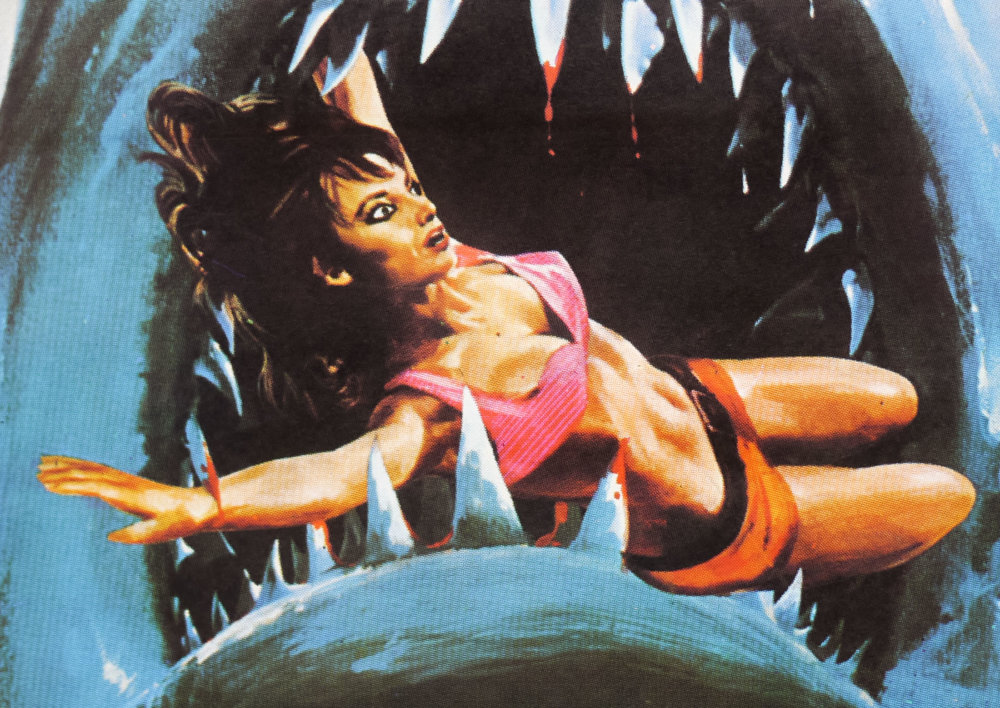 Title
AKA

Les dents de la mer [The teeth of the sea] (France)
Year of Film
Director
Starring
Origin of Film
Type of Poster
Style of Poster

--
Origin of Poster
Year of Poster
Designer
Size (inches)

26 11/16" x 39.5"
SS or DS

SS
Tagline

--
Lurid artwork features on this Turkish poster for Steven Spielberg's 1975 masterpiece Jaws. Apparently the film wasn't actually released in Turkey until 1981 which explains why the enterprising designer of this poster has used American artist Lou Feck's illustration of a shark from the poster for Jaws 2 (1978) and inserted a bikini-clad victim into its mouth (as well as blood dripping from the shark's teeth). Feck's illustration was used around the world to promote the sequel after originally appearing on the front of the Jaws 2 novel and I have the Japanese B2 in the Film on Paper collection.
The US one sheet's instantly recognisable image was painted by the American artist Roger Kastel and was originally commissioned for the paperback cover of Peter Benchley's novel, but when Universal saw the artwork they bought the rights to use it for the poster and following the worldwide success of the film it would go onto become one of the most imitated and parodied images of all time, as well as a merchandising product in its own right.
Friend of the site Steve Guariento got in touch to point out that the bikini-clad lady was also adapted from another piece of art, namely the Italian four sheet for the Hammer film Dracula AD 1972 (click here to see it) that was painted by one of my favourite artists, Renato Casaro. The designer of the poster clearly had a Turkish artist paint some open eyes and an open mouth over the original art since the woman is asleep on Casaro's poster. All of which makes it a bit of a Frankenstein's monster of a poster!