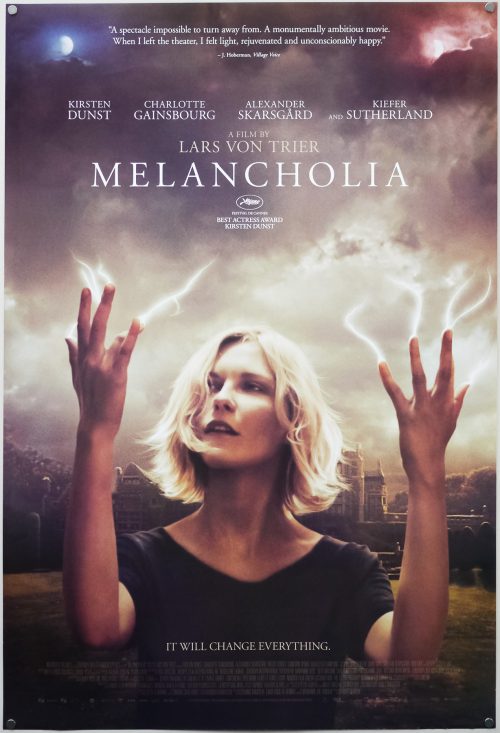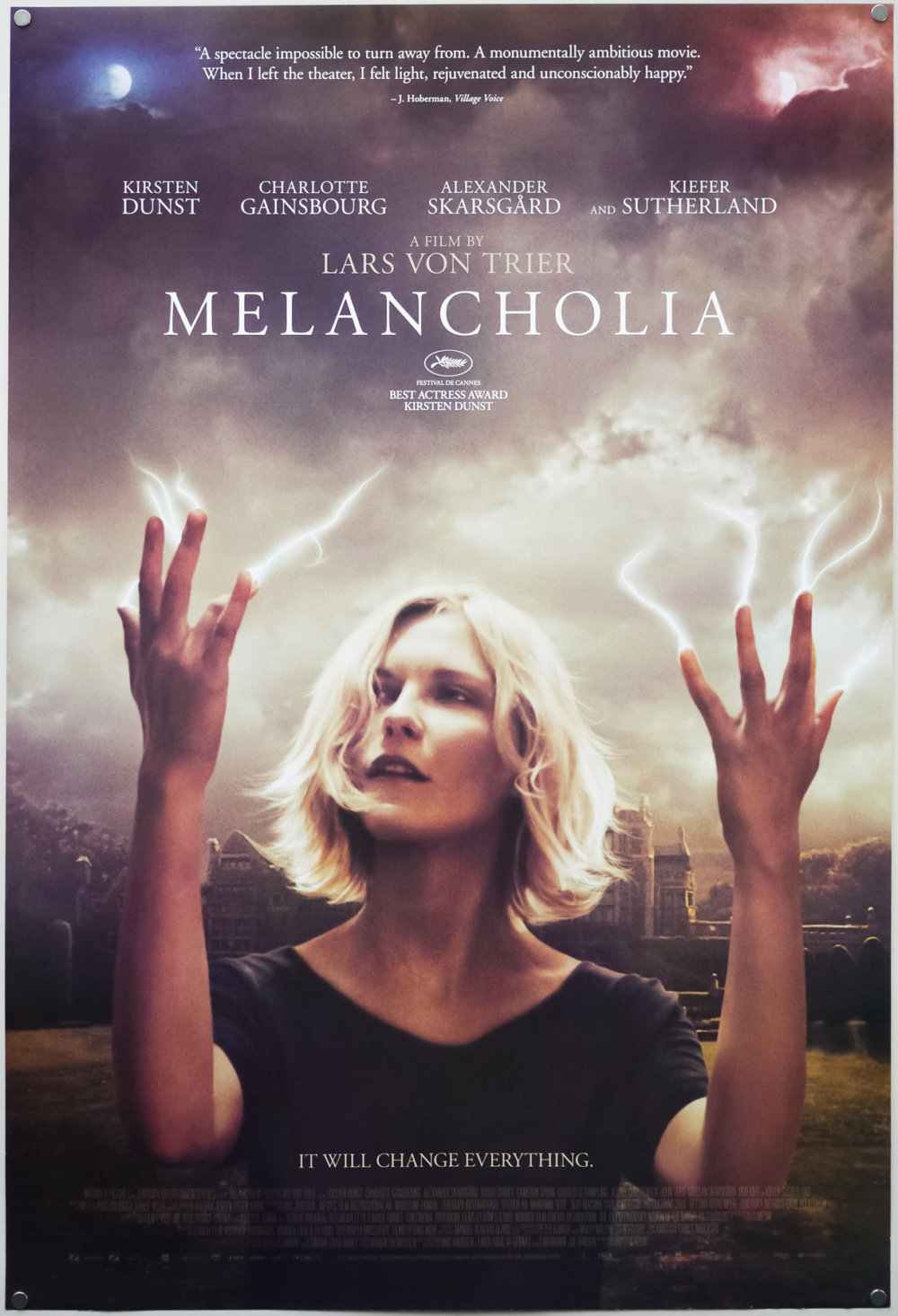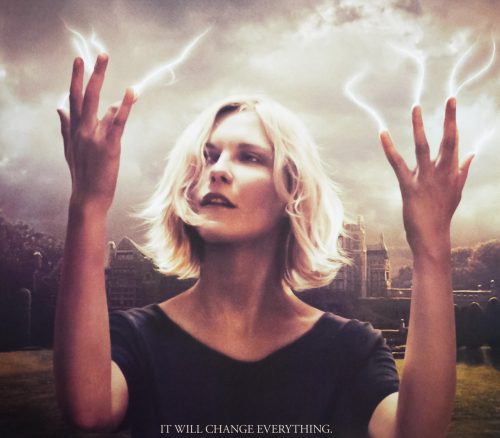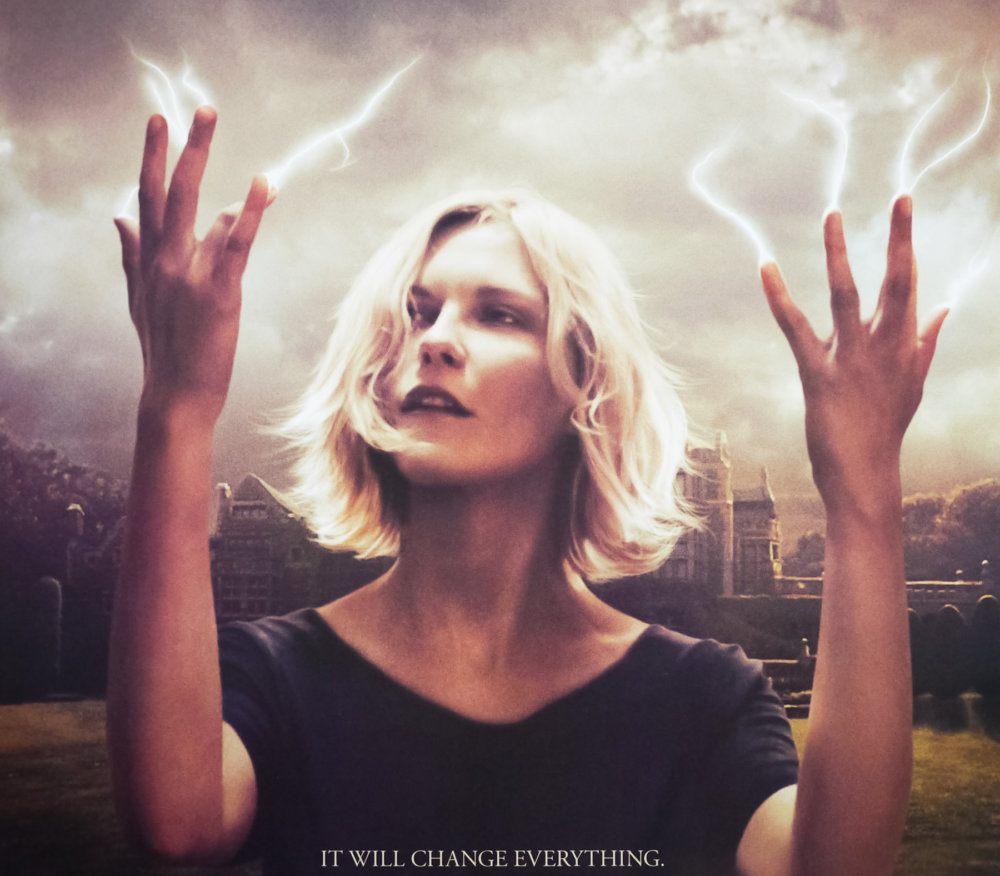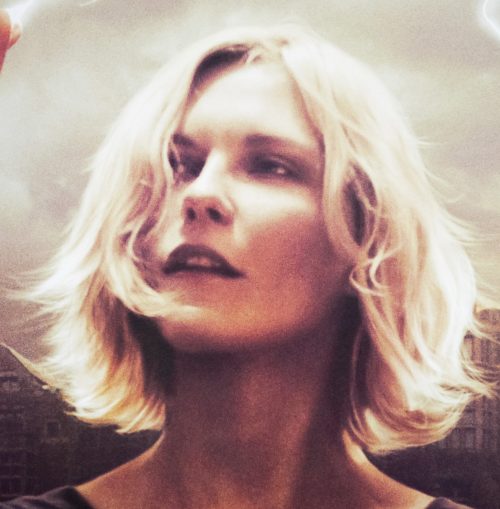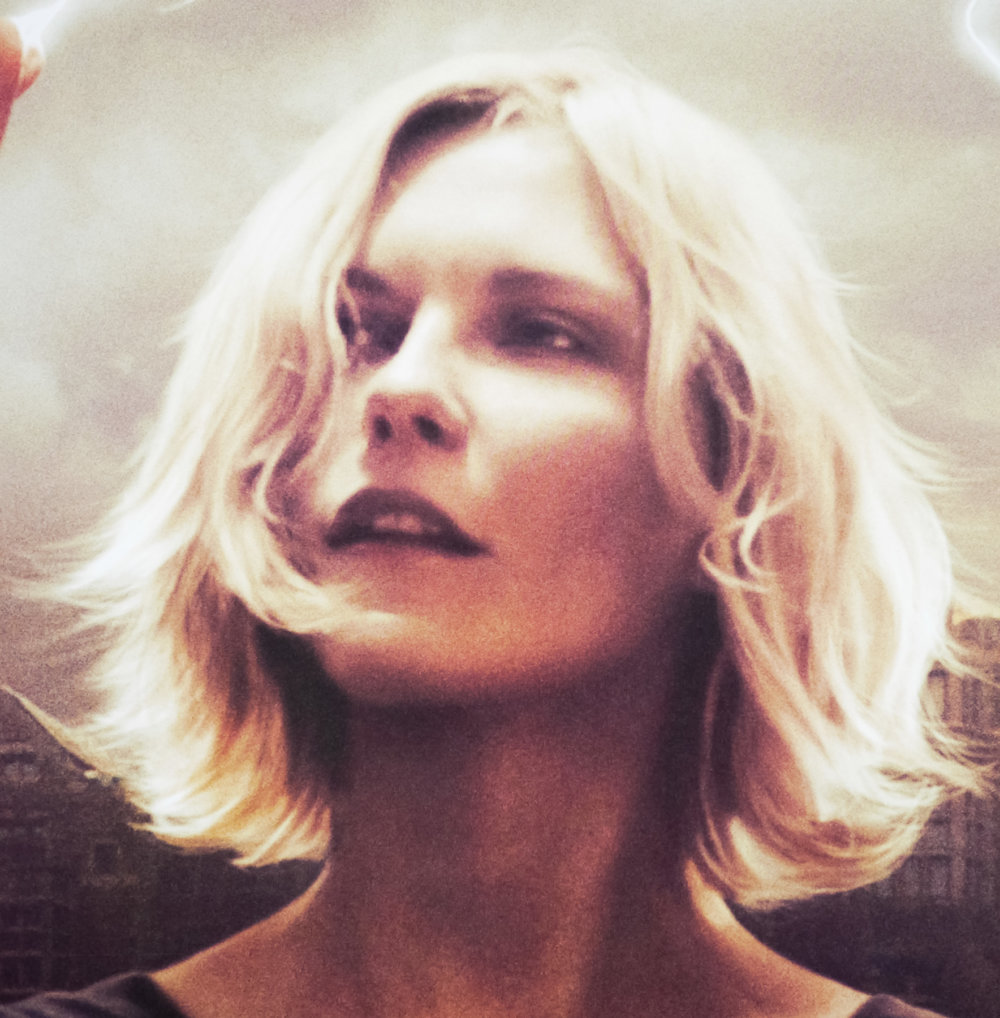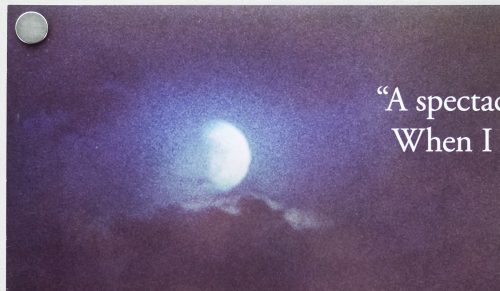 Title
AKA

--
Year of Film
Director
Starring
Origin of Film
Type of Poster
Style of Poster

Static lightning style
Origin of Poster
Year of Poster
Designer
Artist
Size (inches)

27 1/16" x 39 14/16"
SS or DS

DS
NSS #

--
Tagline

It will change everything.
Notorious Danish director Lars von Trier's apocalyptic drama Melancholia's 2011 release was somewhat overshadowed by the controversy surrounding his comments at the Cannes festival press conference for the film in which he expressed various (idiotic) thoughts, including 'What can I say? I understand Hitler, but I think he did some wrong things, yes, absolutely. … He's not what you would call a good guy, but I understand much about him, and I sympathise with him a little bit.' This and various other comments saw the director being declared 'persona non grata' by the festival's directors in an unprecedented move. Von Trier apologised for his remarks hours later and even held a press conference in Danish, but the damage was done.
Arguably the director's most accessible film, certainly when compared to his earlier Dogme 95 features and 2009's Antichrist, Melancholia opens with a stunning CGI sequence showing the destruction of Earth as the titular planet smashes straight into it. Claire (Charlotte Gainsbourg) and Justine (Kirsten Dunst) are sisters dealing with different forms of anxiety and depression during the latter's wedding reception taking place on the family estate. Justine is shown to be almost catatonic with depression whilst Claire is dealing with her fears over a large blue planet which is revealed to be on a collision course with Earth. The film is split into two sections and follows the way each woman deals with the impending destruction and their relationships with the people around them.
According to this interview article with the director, 'the idea for the film emerged while he was in treatment for the depression that has haunted him in recent years. A therapist told him a theory that depressives and melancholics act more calmly in violent situations, while "ordinary, happy" people are more apt to panic. Melancholics are ready for it. They already know everything is going to hell.'
This is the 'static lightning' style American one sheet for the film that, like the 'water' style is pretty much a still shot from the film (with likely some minor adjustments). It was designed by the Los Angeles-based company Gravillis inc. who are responsible for some of my favourite recent one sheets, including Monsters and I Saw the Devil. IMPAwards features a gallery of a lot of their work. Melancholia was also given a set of teaser posters that can be seen on IMPAwards and features, bizarrely, a Lars von Trier version!