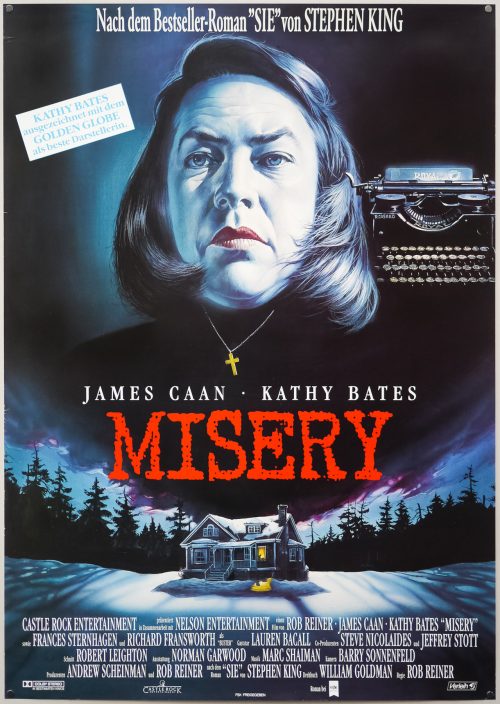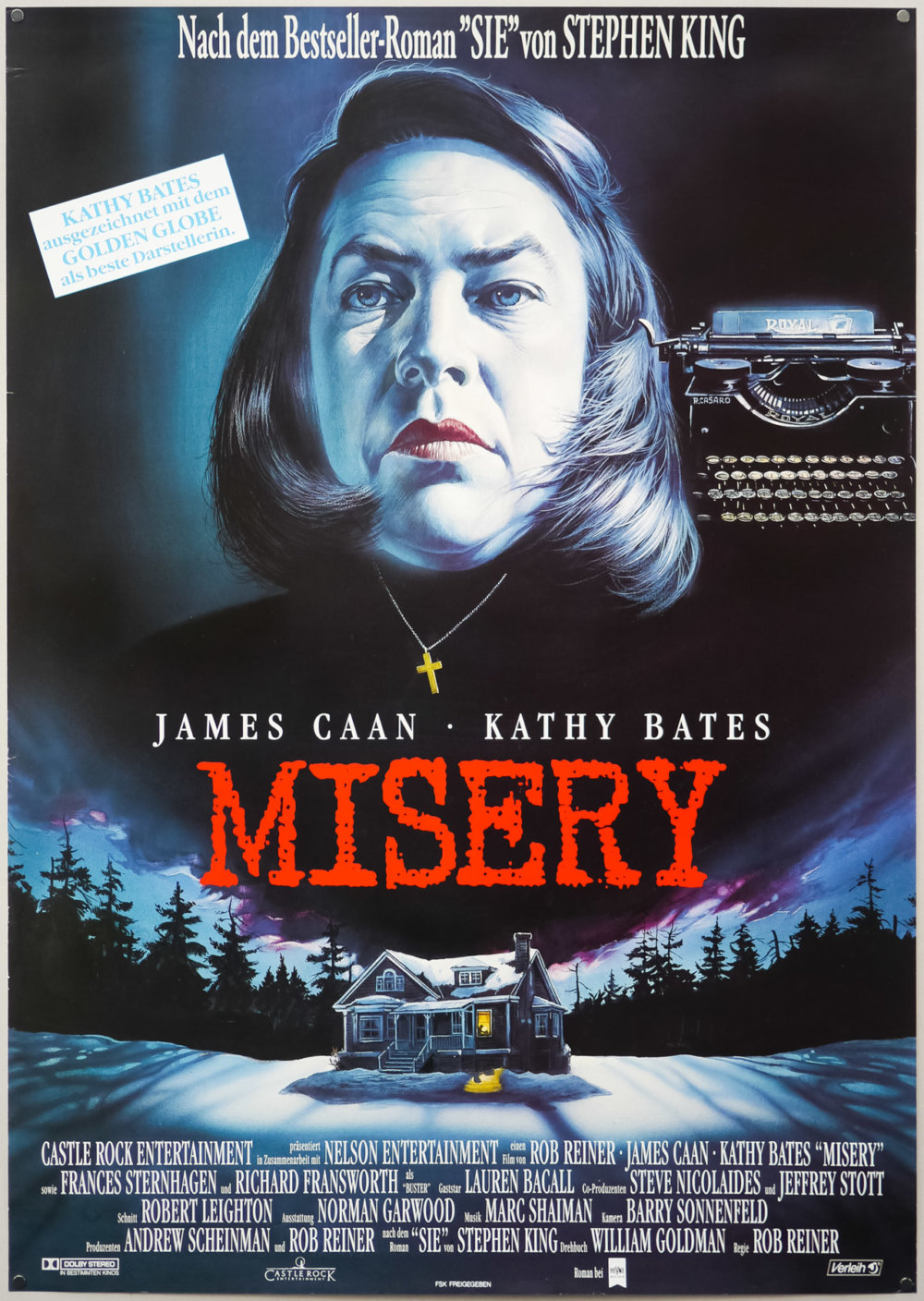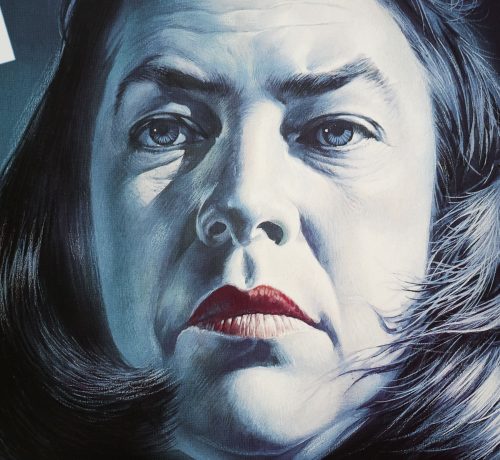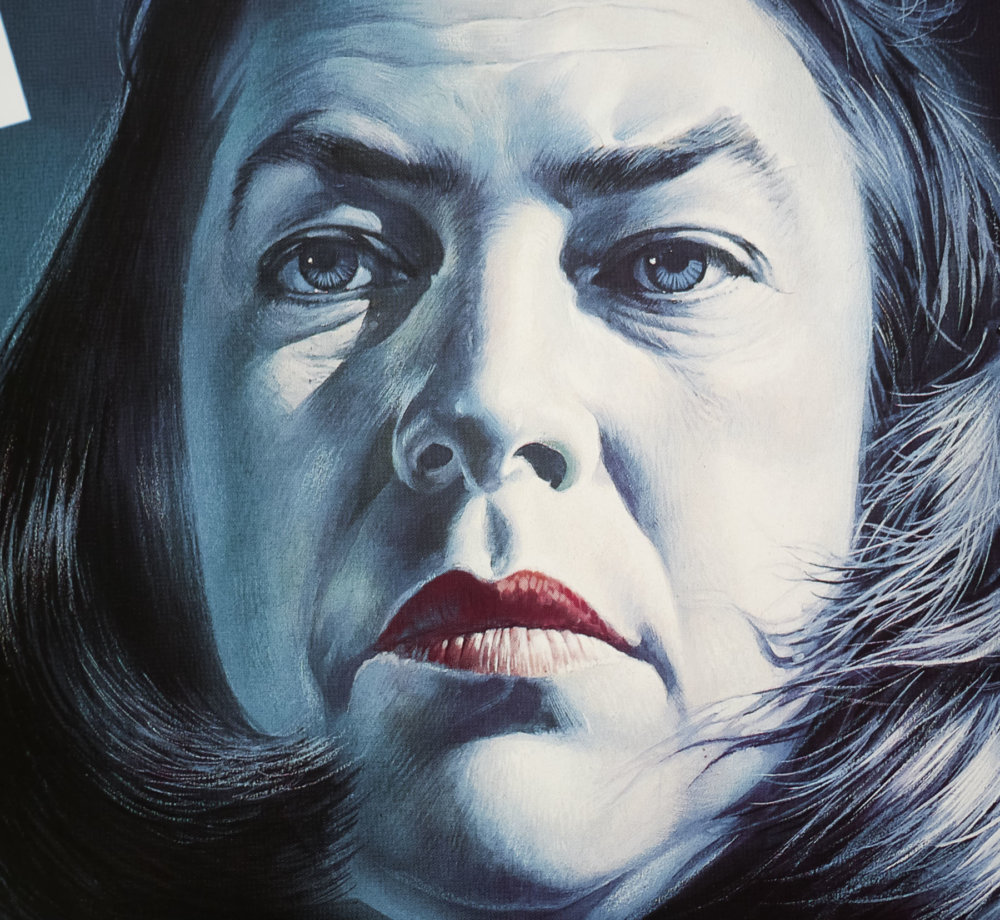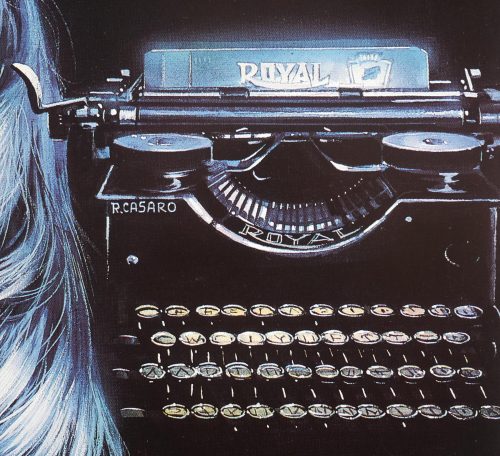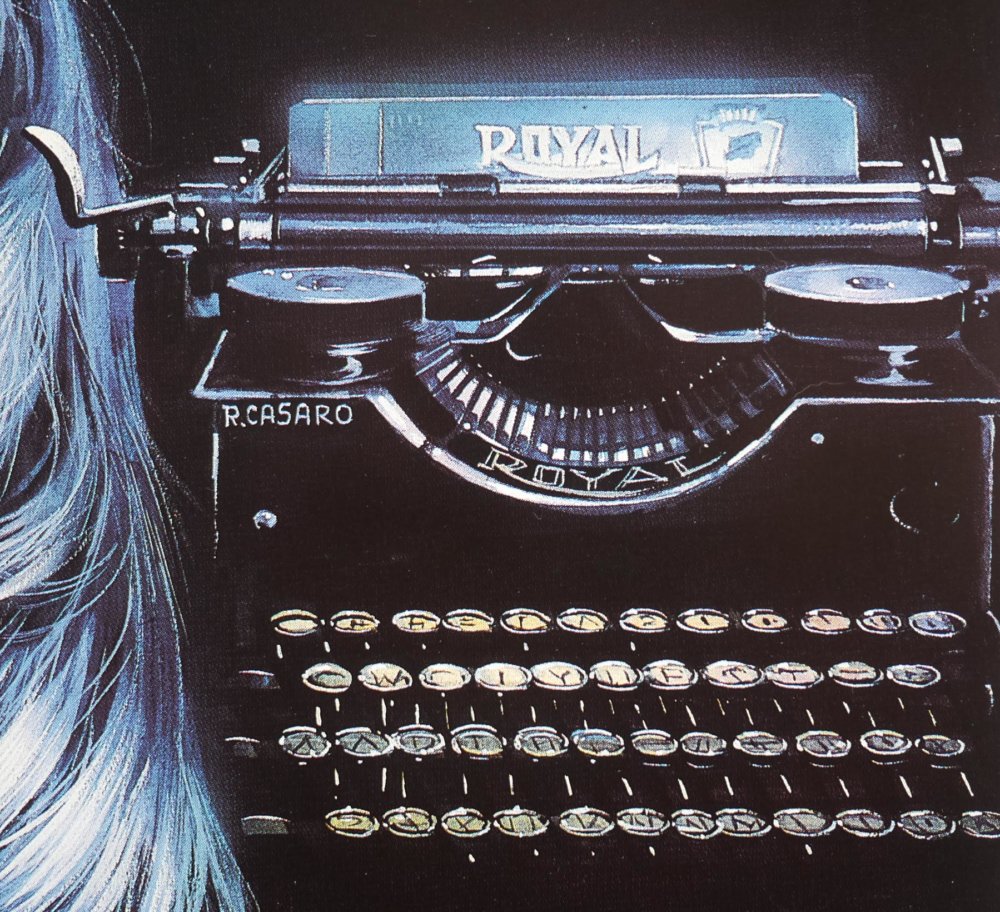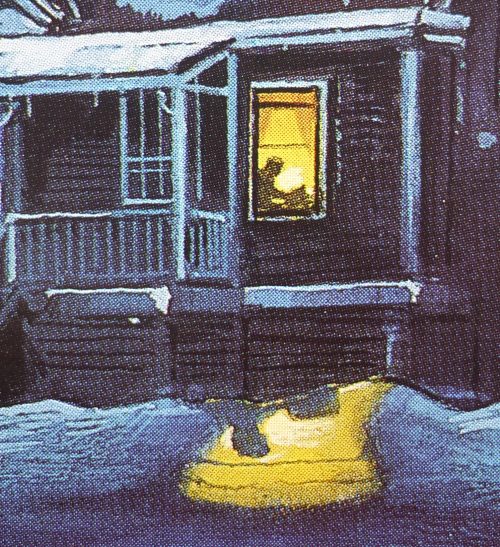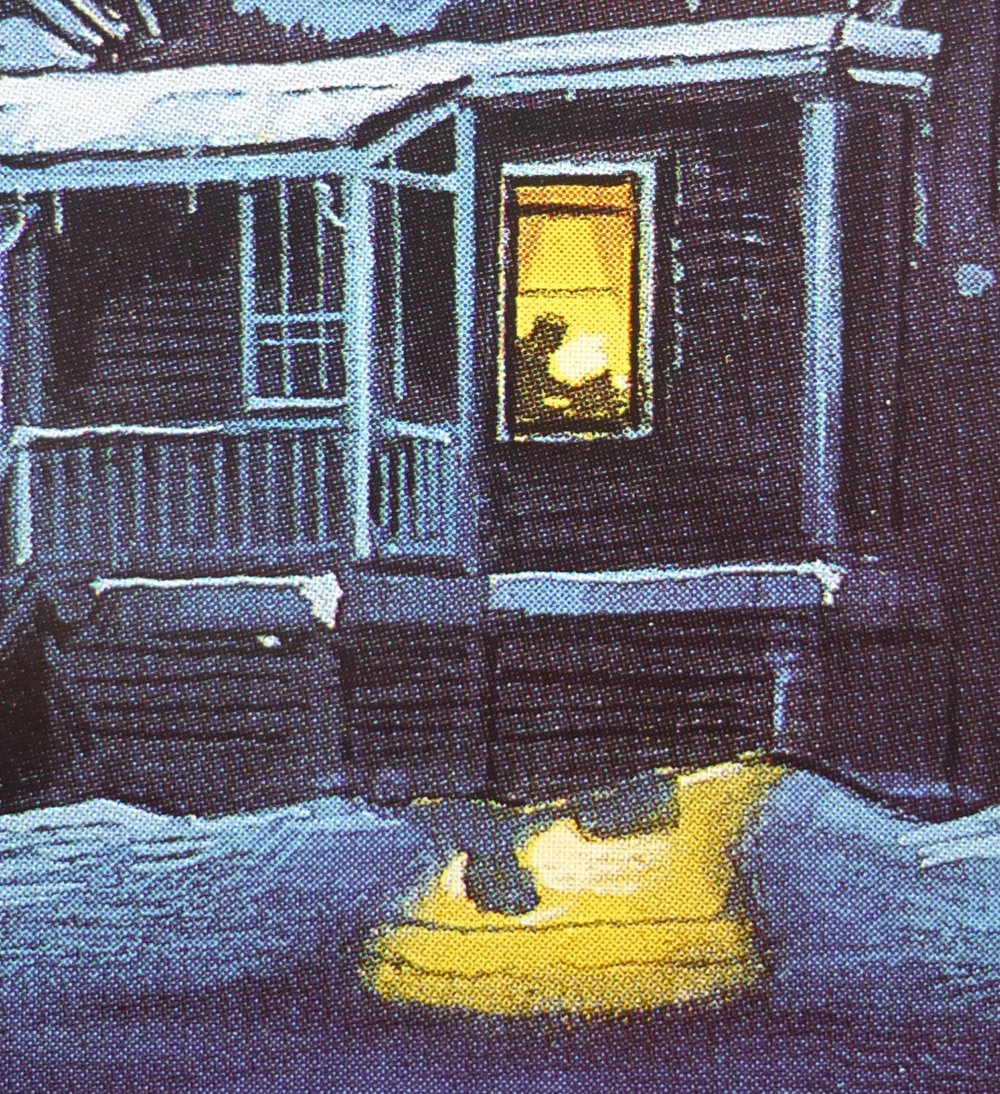 Title
Year of Film
Director
Starring
Origin of Film
Genre(s) of Film
Type of Poster
Style of Poster

--
Origin of Poster
Year of Poster
Designer
Artist
Size (inches)

23 7/16" x 33 1/16"
SS or DS

SS
Tagline

--
The prolific American author Stephen King has had over 60 of his short stories and novels made into films (with several more on the way) and it's safe to say that not all of them have successfully made the transition. As well as classic horrors like Carrie, The Shining and The Mist, there are clunkers like Lawnmower Man and The Mangler to even things out. Over the years, the author has understandably become very wary about who he allows to adapt his work and there have been some collaborations that have been very successful indeed. Rob Reiner's film Stand By Me, based on King's novella of the same name, is a truly great coming-of-age story and was so successful that it convinced King to allow the director to adapt one of his most celebrated novels, the psychological thriller Misery.
Released in 1990, the film focuses on Paul Sheldon (James Caan) a celebrated author of a best-selling series of Victorian-era romance stories featuring the character of Misery Chastain. Having completed the manuscript for his latest novel at the same Colorado hotel he always stays in to write, Sheldon decides to drive back to his home in New York. During a freak blizzard, Paul crashes his car into a snowdrift and loses consciousness. When he wakes he discovers that he's been rescued by a nurse called Annie Wilkes (a career-best performance by Kathy Bates) who has taken him to her remote cabin and is tending to his injuries. Annie reveals that she's a superfan of the author and asks to read the manuscript but is angered with the level of profanity.
A few days later she buys a copy of his just-published Misery Chastain novel and is horrified to discover that Paul has decided to kill off the character. The author soon discovers that not only is Annie preventing him from leaving the cabin, she's also failed to inform anyone that he's with her. Realising his life is in grave danger, Paul must try to outwit Annie as the tension mounts. The film has a notorious scene involving a sledgehammer that still induces winces even after repeated viewings. Bates would go on to win the Best Actress prize at both the Academy Awards and the Golden Globes.
The excellent artwork on this German A1 was painted by the celebrated Italian artist Renato Casaro who worked on a significant number of German posters during the 1980s and 1990s. In March 2014 I published a lengthy interview I carried out with Renato and that can be read by clicking here. The other posters I've collected by the artists can be seen by clicking here.