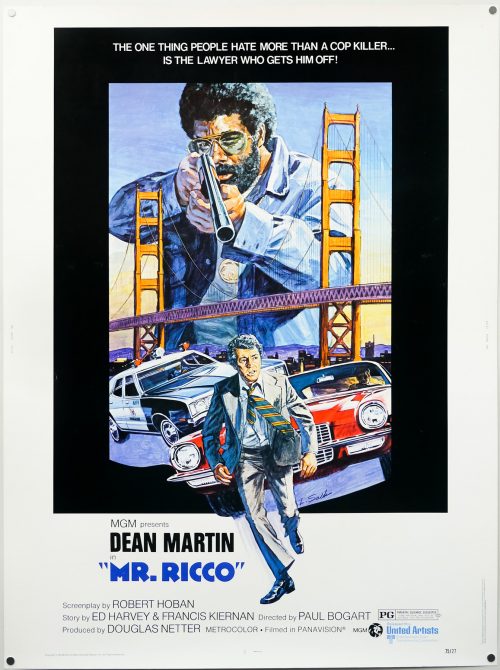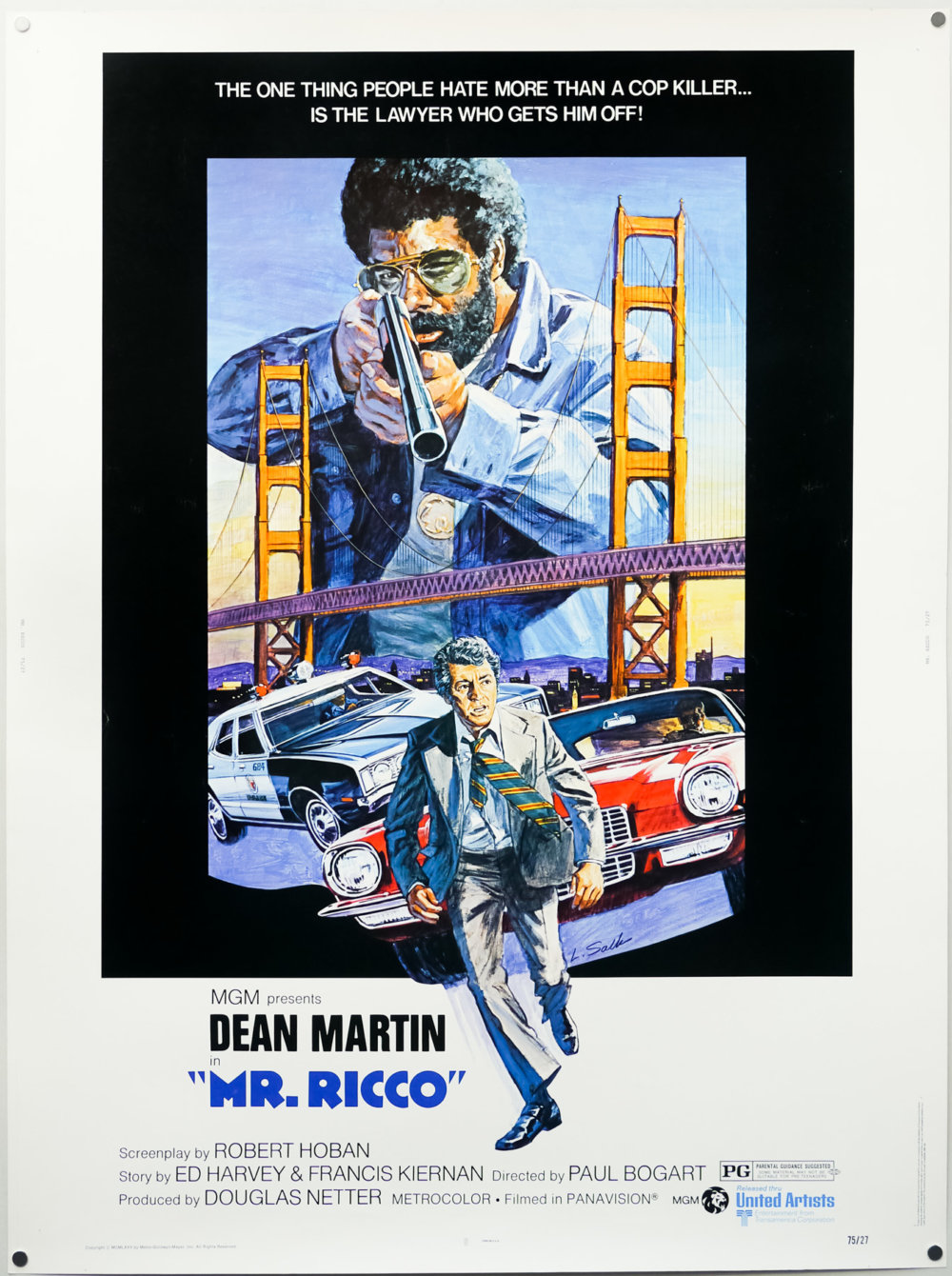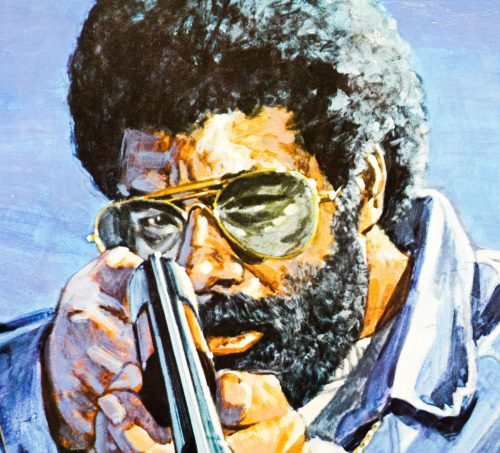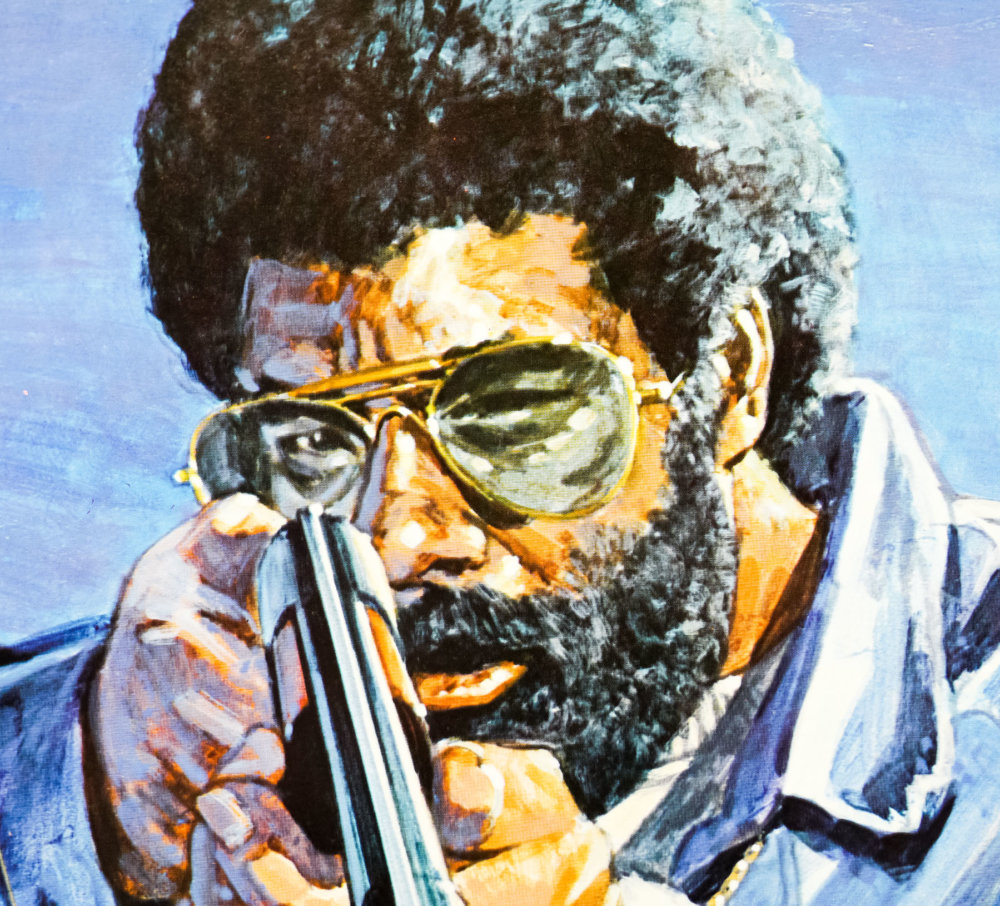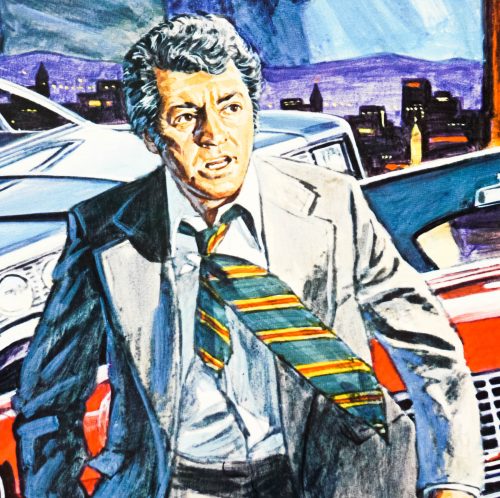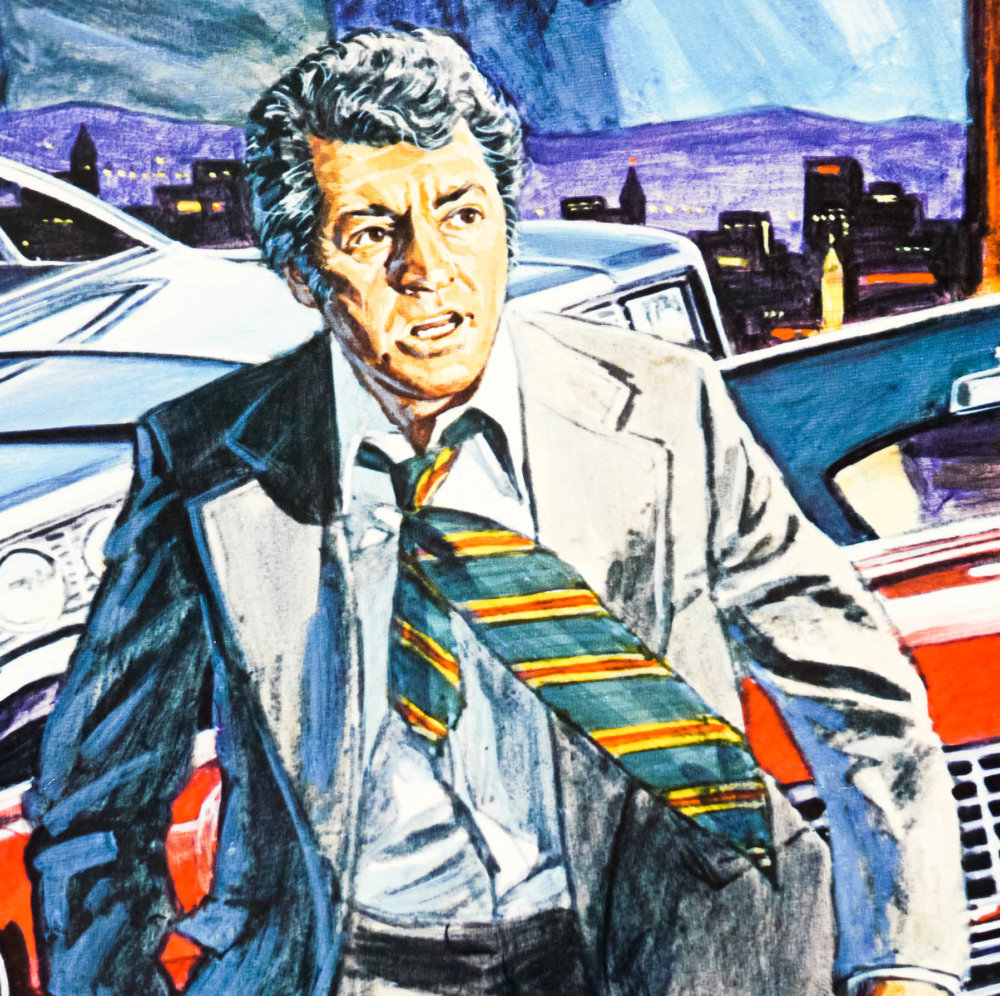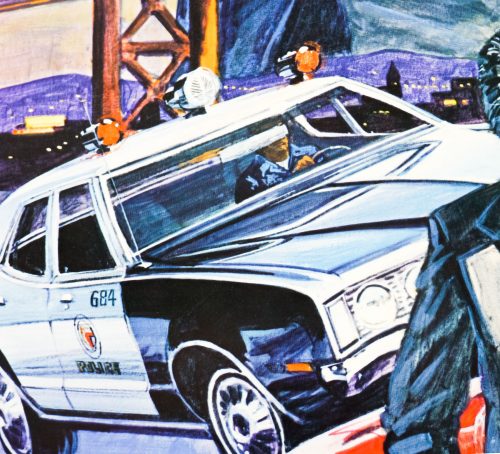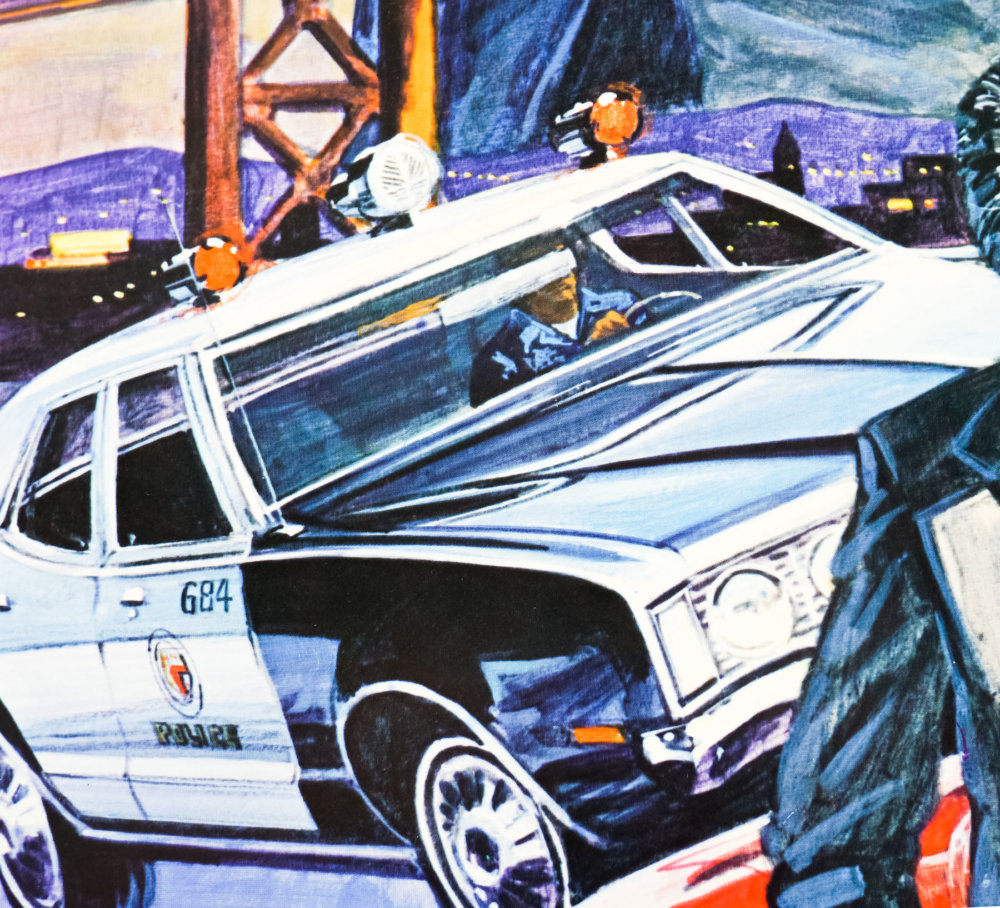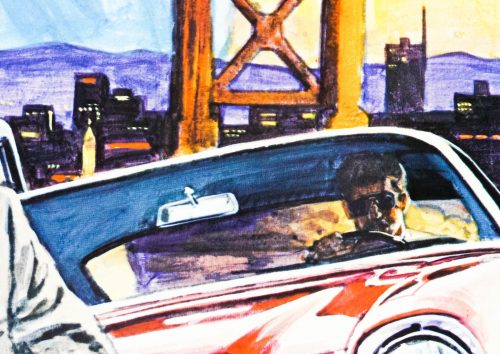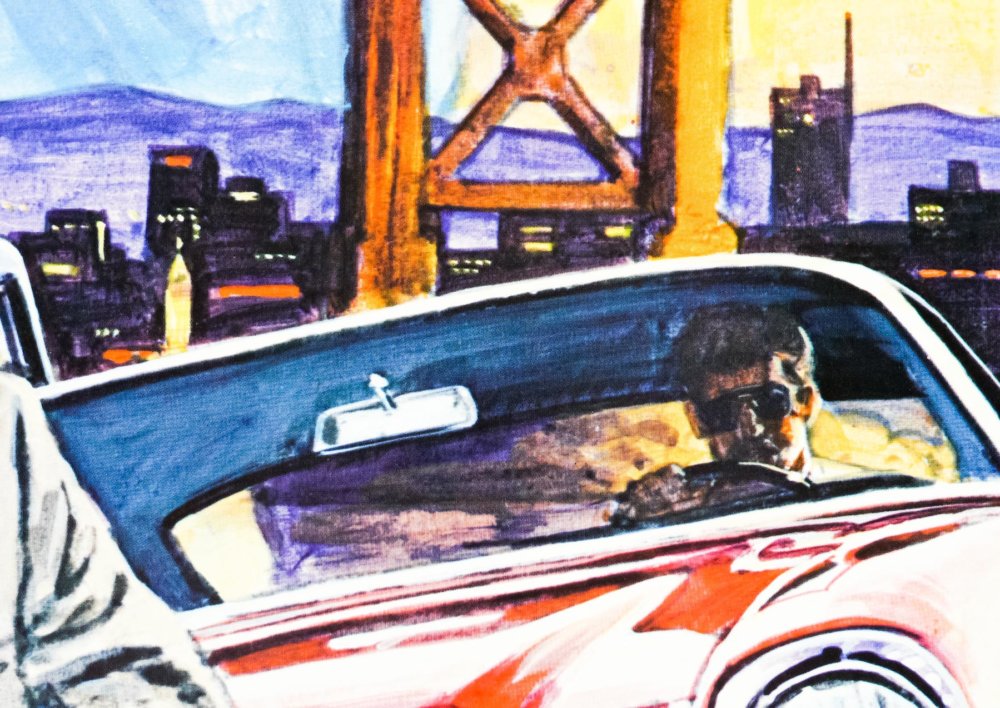 Title
AKA

--
Year of Film
Director
Starring
Origin of Film
Type of Poster
Style of Poster

--
Origin of Poster
Year of Poster
Designer
Artist
Size (inches)

30" x 40"
SS or DS

SS
NSS #

75/27
Tagline

The one thing people hate more than a cop killer... is the lawyer who gets him off!
Mr Ricco, a little-seen 1970s crime thriller, marked the last starring role in film for 'The King of Cool' Dean Martin (unless you count his cameos in the two Cannonball Run films). The Italian-American entertainer, who had seen great success in several of his earlier roles including Rio Bravo and Ocean's Eleven (with his fellow Rat Pack members), would continue to make popular TV appearances and music recordings but never headline a film again. After reading the reviews on IMDb it appears he was probably getting too old to convincingly pull-off the action scenes that roles like this one required.
Martin appears in the title role as Joe Ricco, a San Francisco lawyer who successfully defends Frankie Steele (Thalmus Rasulala) a member of a black militant group charged with murdering a woman. Shortly afterwards two cops are gunned down and Steele is implicated in the crime after witnesses describe seeing him fleeing the scene. The detective in charge of the case, George Cronyn (Eugene Roche), is angered that Steele appears to have got away with it again and decides to kill one of the members of the Black Serpents (Steele's group) and implicate another in the cops' murder. Ricco agrees to defend the wrongly-accused man but soon after is targeted by a lone sniper who almost kills him. Once again, Steele is implicated in the attempted murder so Ricco sets out to discover why his former client is trying to kill him.
This US 30×40 features artwork by an American artist called Larry Salk about whom I've been able to discover very little. A now defunct gallery site described him as a freelance illustrator who worked on around 165 film posters, as well as painting for advertisements, video game covers, record sleeves and more. IMPAwards features a few of his posters (I have his one sheet for the 3D re-release of House of Wax and the advance for Superman III) and he was the artist who painted the famous portrait of Cosmo Kramer from Seinfeld. He apparently passed away in 2004.