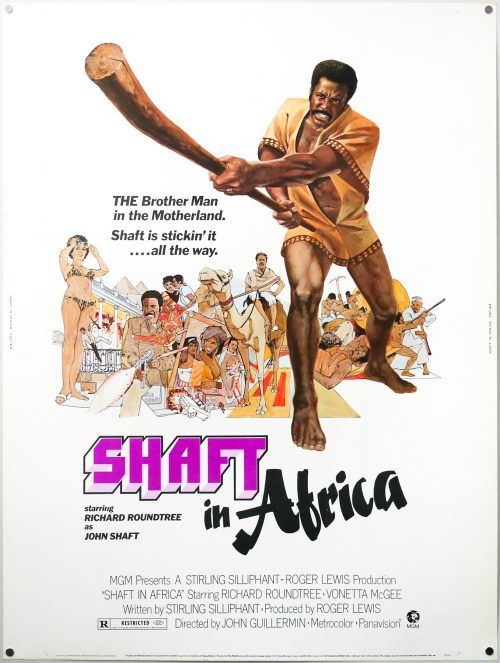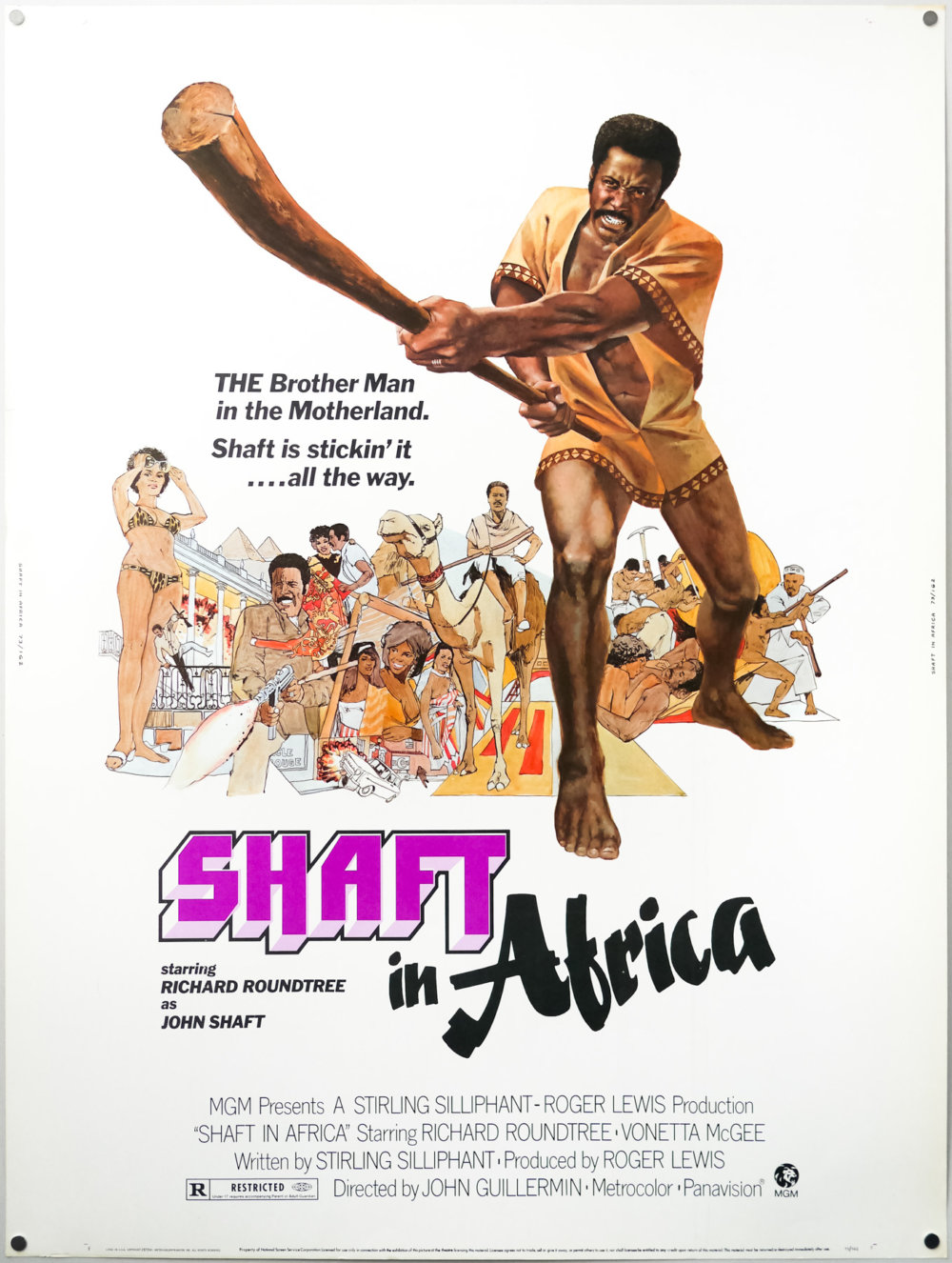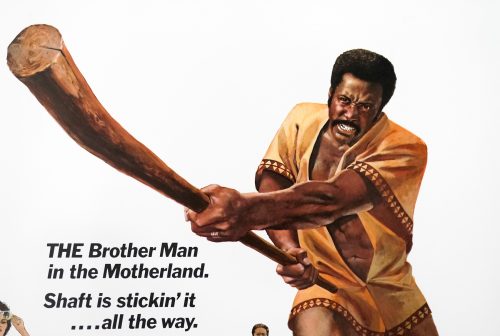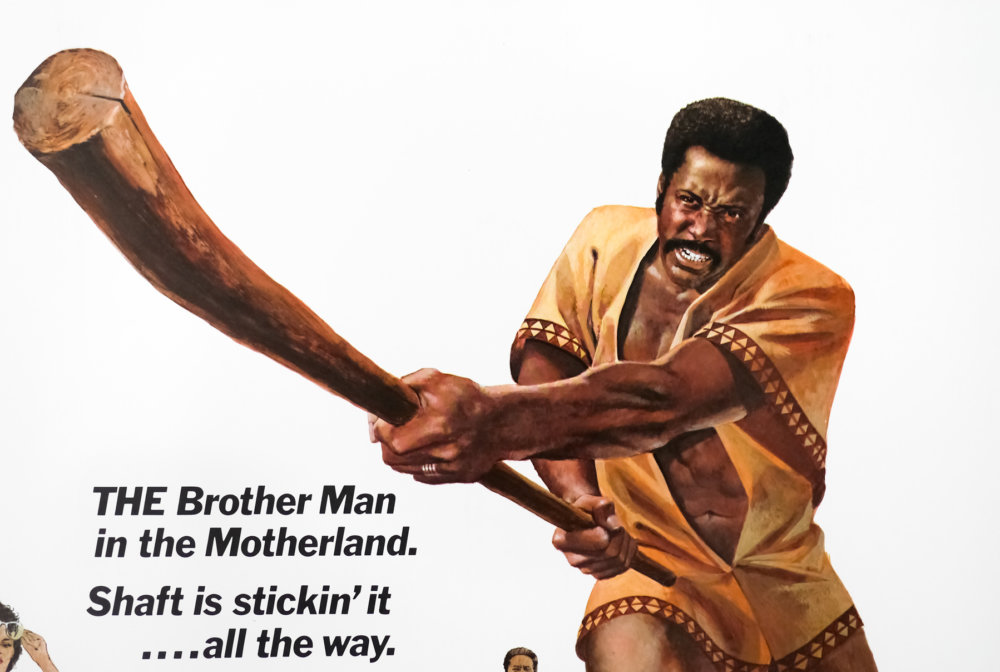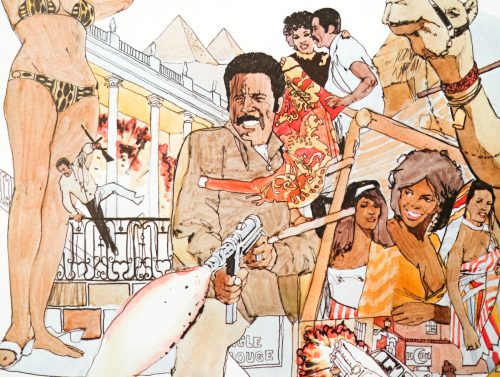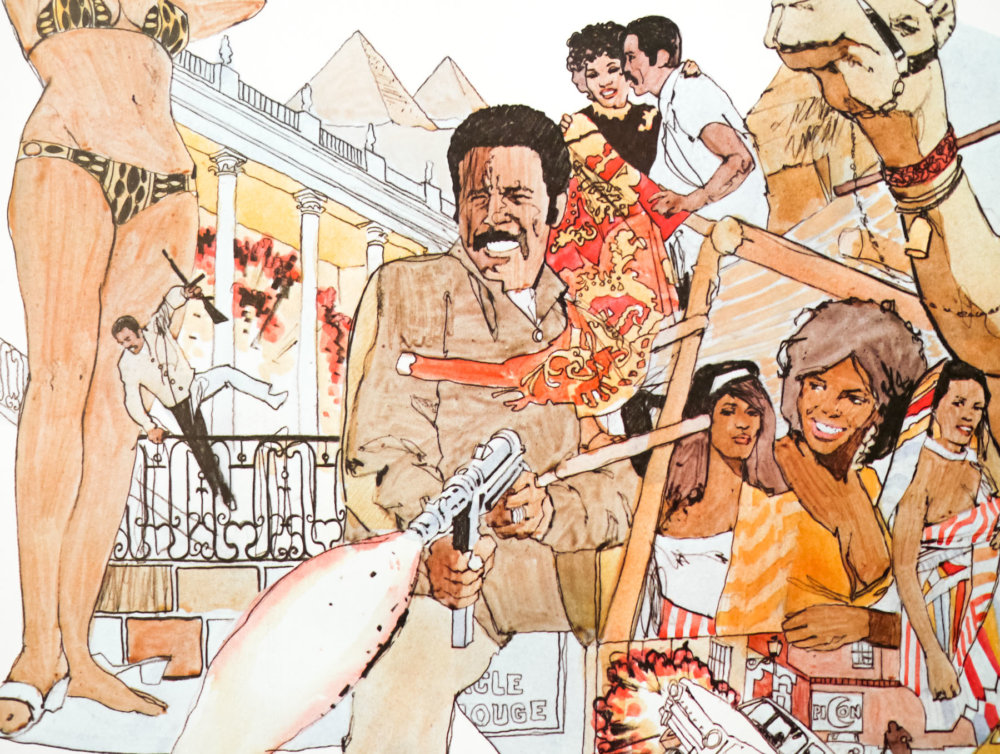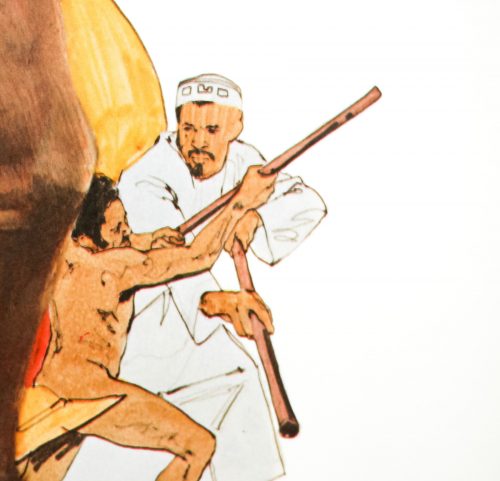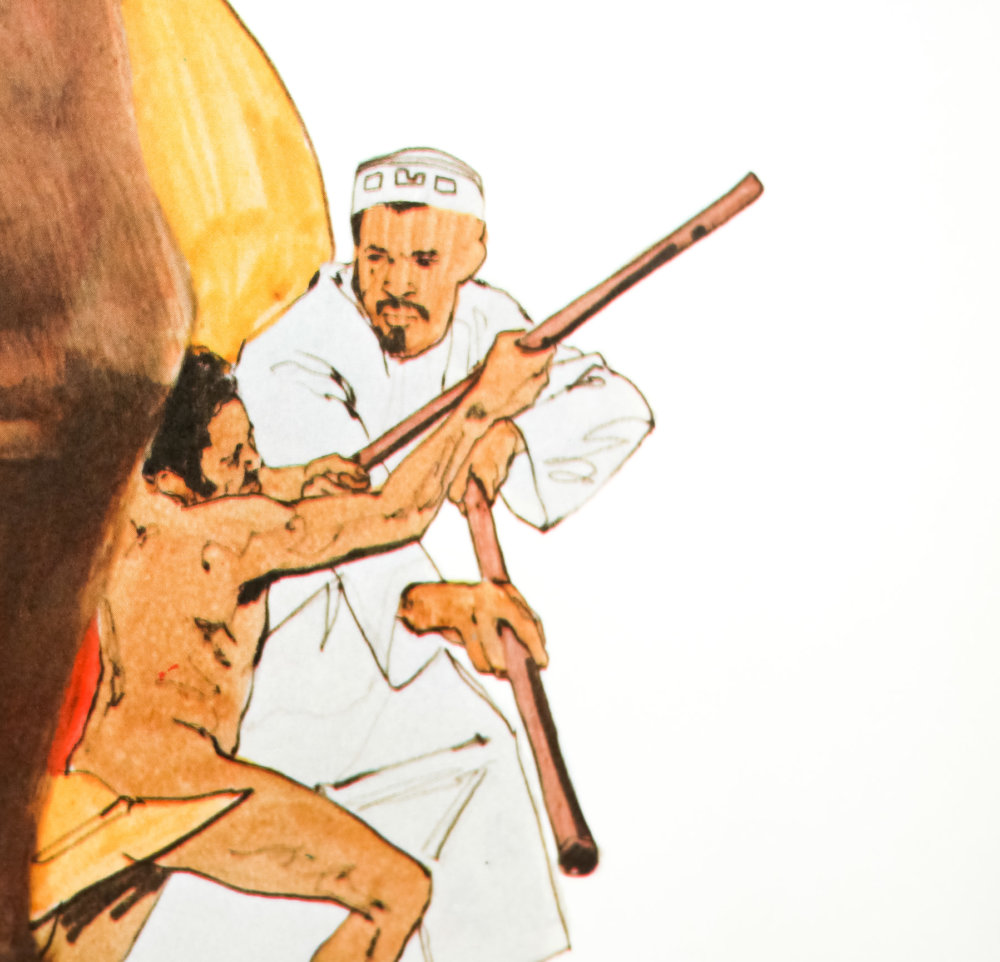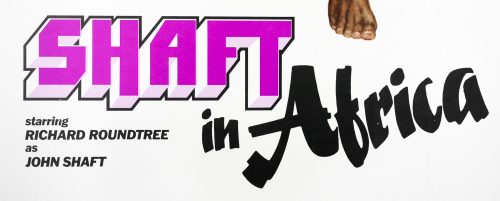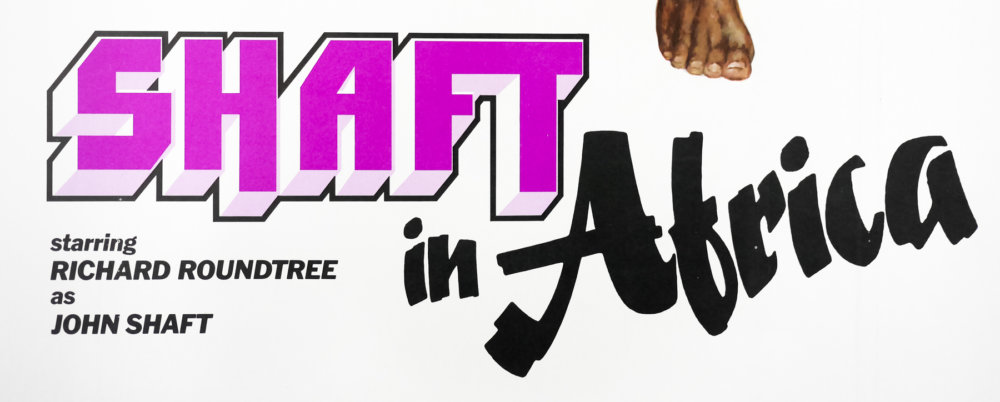 Title
AKA

--
Year of Film
Director
Starring
Origin of Film
Genre(s) of Film

Action | Crime | Drama | Thriller | Blaxploitation
Type of Poster
Style of Poster

--
Origin of Poster
Year of Poster
Designer
Artist
Size (inches)

30 3/16" x 40"
SS or DS

SS
Tagline

THE Brother Man in the Motherland. Shaft is stickin' it... all the way.
Shaft in Africa is the final entry in the trilogy of films featuring Blaxploitation hero Shaft (Richard Roundtree). This time the eponymous detective is kidnapped from his New York apartment and coerced into assuming the identity of a native-speaking itinerant worker. His 'employer' wants Shaft to smash a human trafficking ring, run by the dastardly Amafi (Frank Finlay), that's bringing African workers into Europe to exploit them. Much more of an adventure film than the previous two entries, which were pretty much entirely set in urban areas, this film was actually shot on location in Ethiopia and has less of a blaxploitation feel and more of a James Bond-style action style. Gordon Parks, the director of the previous entries, was replaced by the British director John Guillermin who would helm the box-office smash The Towering Inferno the following year.
The all-action artwork on this 30×40 poster is by the American artist John Solie who has been working as an illustrator for over 40 years. Film posters are just one aspect of his output, which also includes book and magazine covers, sculptures, portraits and work for NASA. He continues to paint today in Tucson, Arizona. Another gallery of his work can be viewed on Wrong Side of the Art. Solie also painted the art for the US poster for Shaft's Big Score.
Here are the posters by John Solie I have collected to date.
You can view the trailer on YouTube.