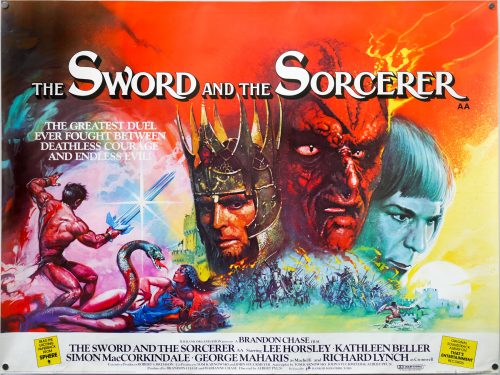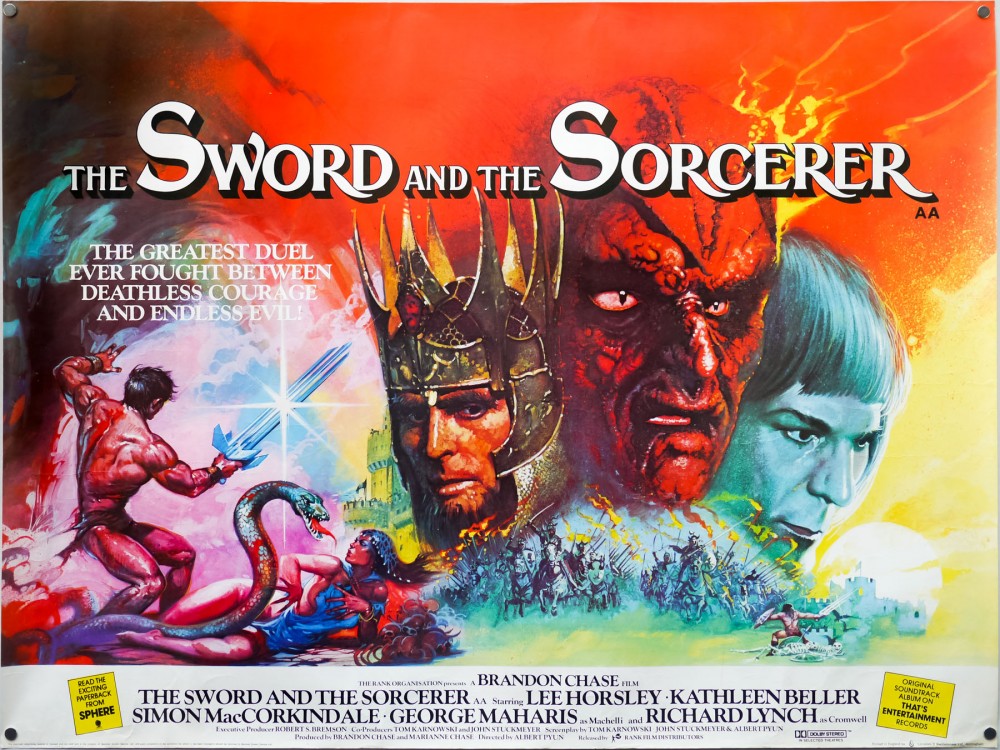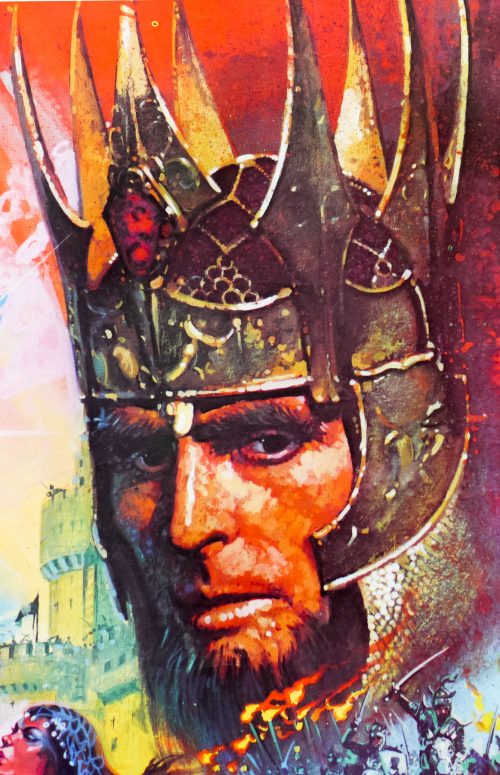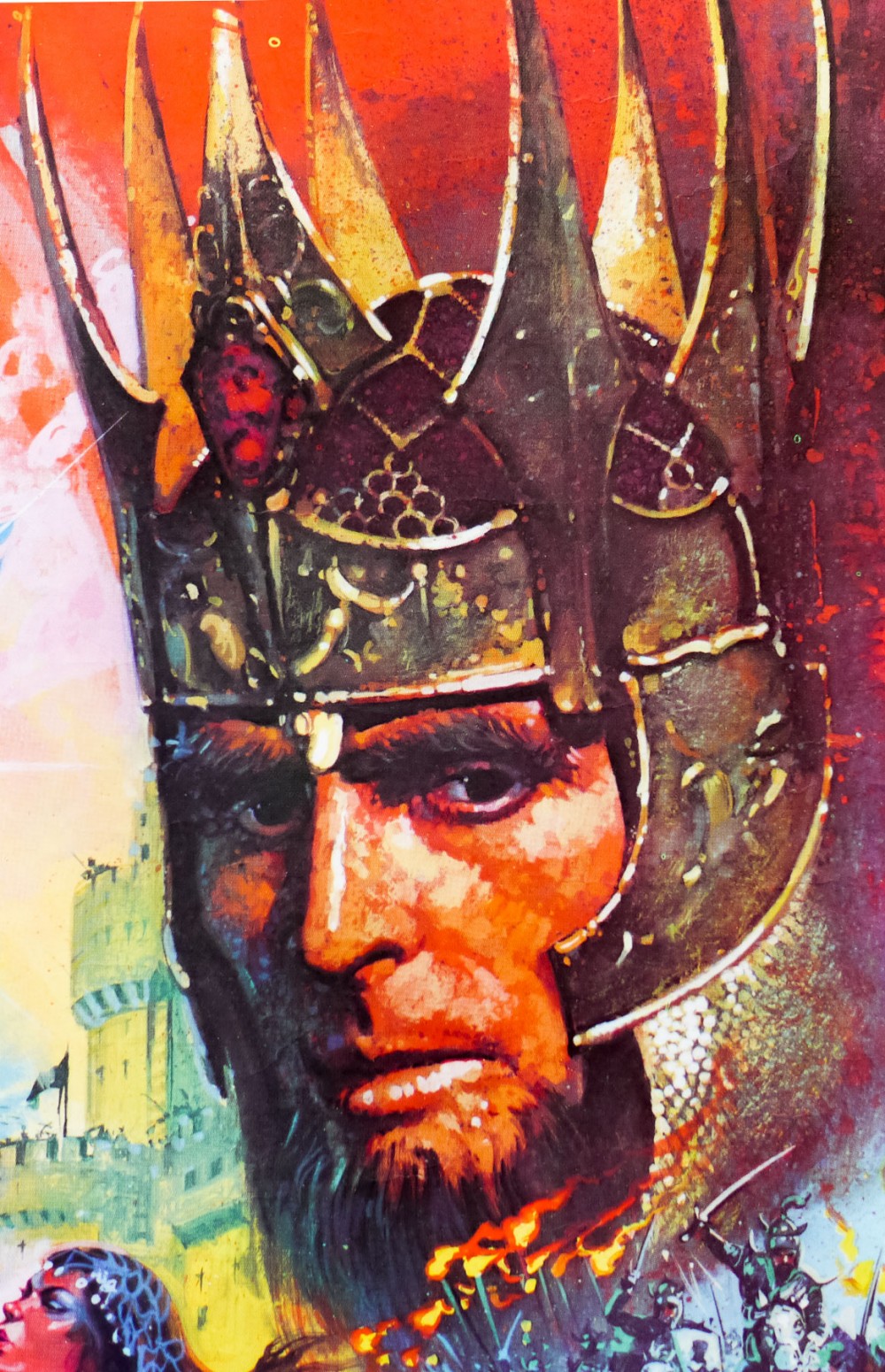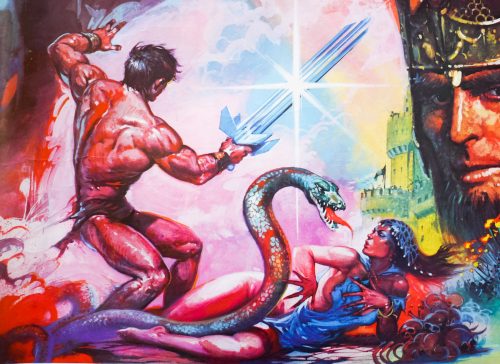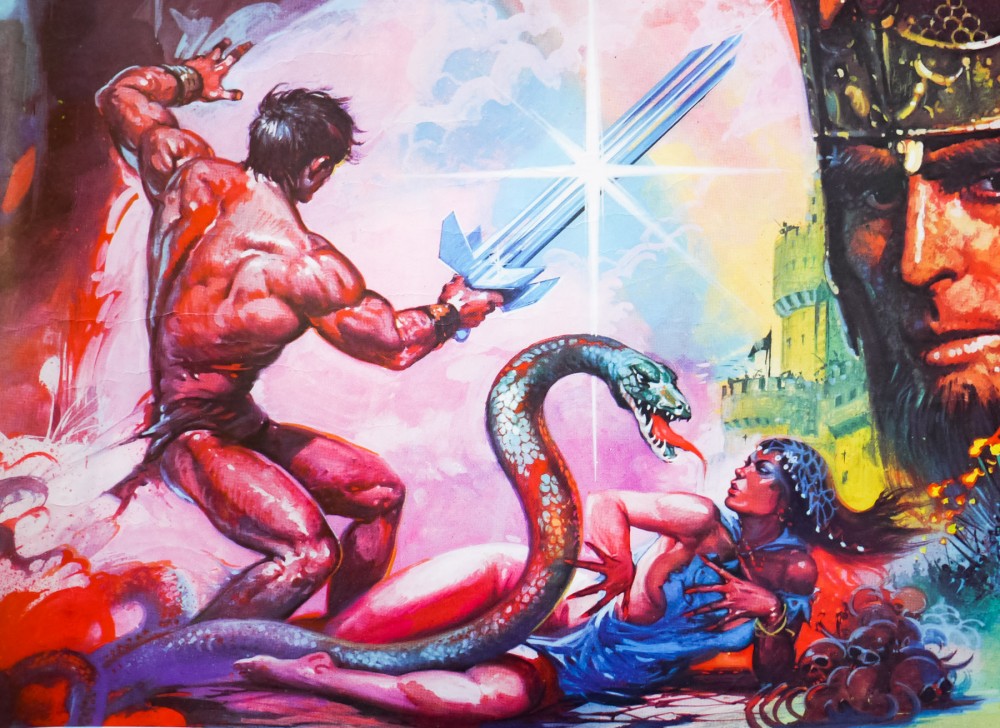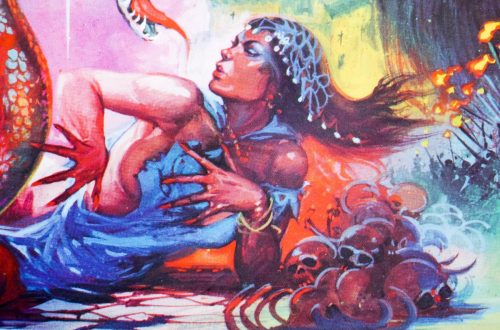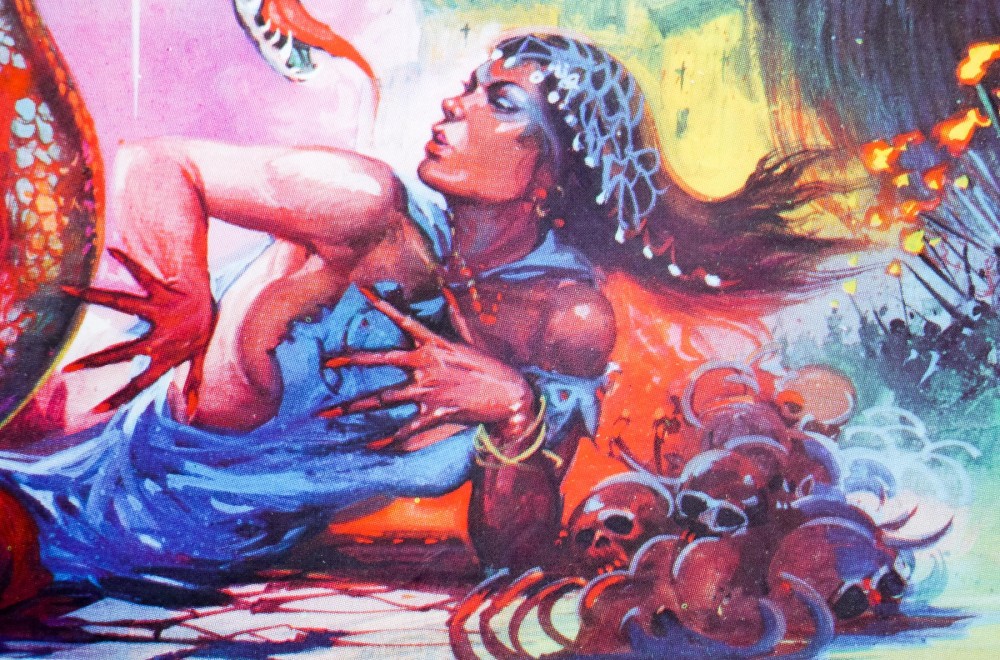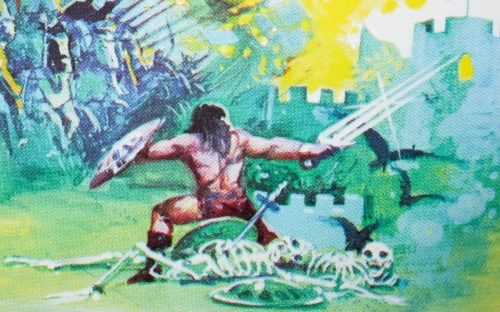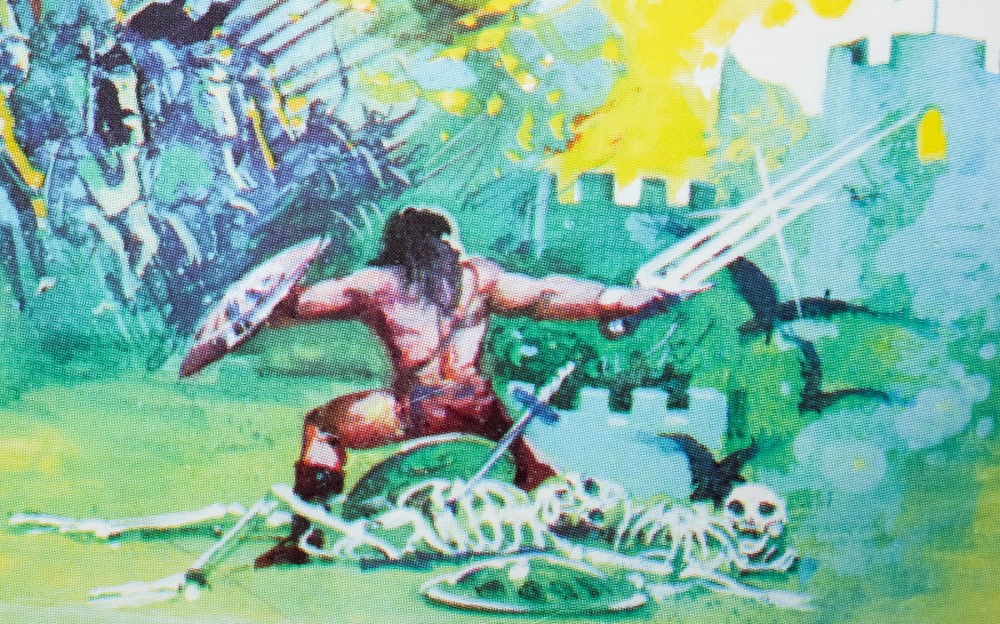 AKA

La spada a tre lame [The sword of three blades] (Italy)
Year of Film
Director
Starring
Origin of Film
Type of Poster
Style of Poster

--
Origin of Poster
Year of Poster
Designer
Artist
Size (inches)

30" x 39 13/16"
SS or DS

SS
NSS #

--
Tagline

The greatest duel ever fought between deathless courage and endless evil!
The Sword and the Sorcerer is a 1982 fantasy film directed by Albert Pyun (in his debut) and was one of several entries in the genre that were released the same year, including Conan the Barbarian and The Beastmaster. Lee Horsley appears in his first film role as Prince Talon the song of a King and Queen who are slain by the evil King Cromwell (Richard Lynch) after he uses the black magic of a sorcerer named Xusia (Richard Moll) to overthrow their kingdom.
Over a decade later, Talon returns to the kingdom as a mercenary leading a band of men on a mission to help rebels overthrow Cromwell. Talon is asked to help free Mikah (Simon MacCorkindale), Cromwell's war chancellor, who is secretly a double agent and is captured and imprisoned. His sister Alana (Kathleen Beller) begs for help from Talon and the mercenary sets out to Cromwell's castle where the final showdown with his parents' murderer takes place.
The film was critically derided at the time but still proved a popular box-office draw, easily recouping its relatively low budget and ending up as the most profitable independent film of 1982.
This quad was painted by the British designer and artist Brian Bysouth who I interviewed for this site in 2012, There is also a quad for Willow featuring the same artwork. Brian is one of my favourite artists and worked on multiple classic posters from the 1960s to the 1980s, including the final painted poster for a James Bond film, The Living Daylights. The other posters I've collected by Brian can be seen by clicking here.
This poster takes elements from both the Style A US one sheet as well as the Style B one sheet, both credited to the artist Peter Andrew Jones.