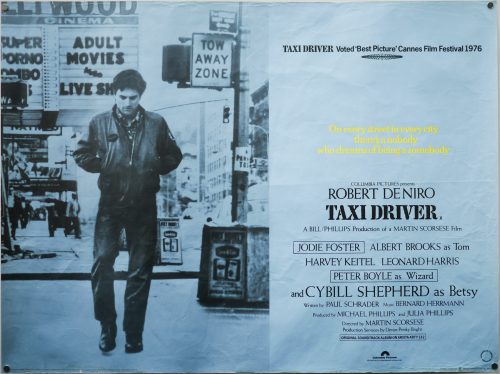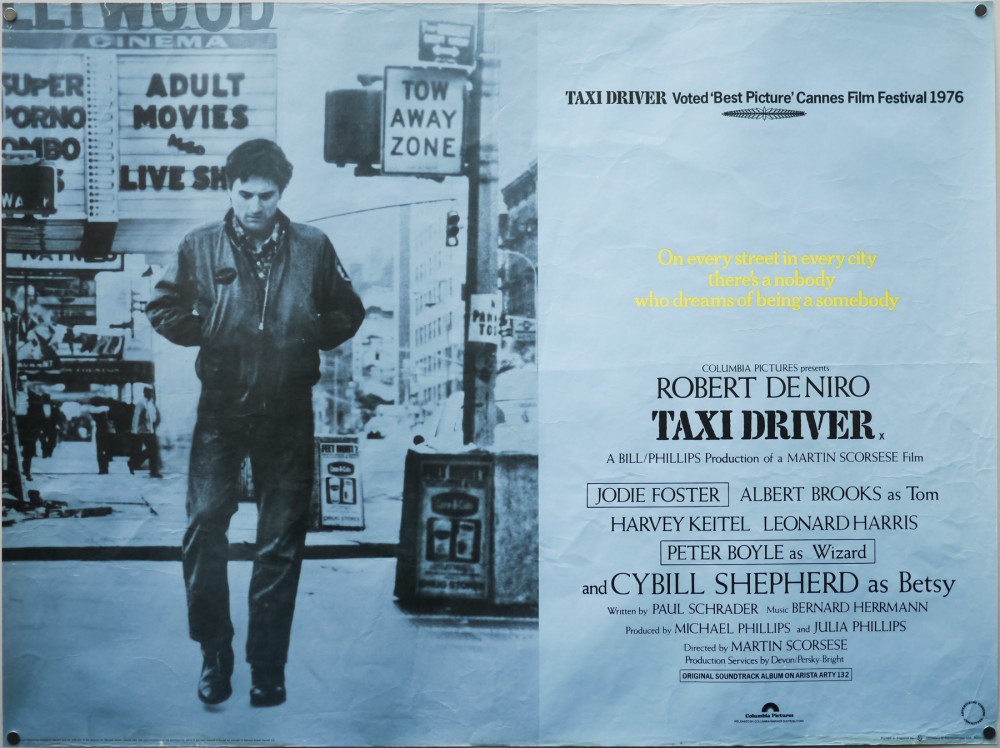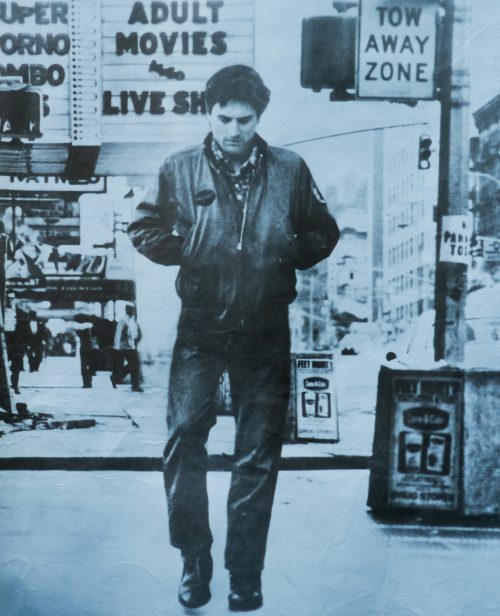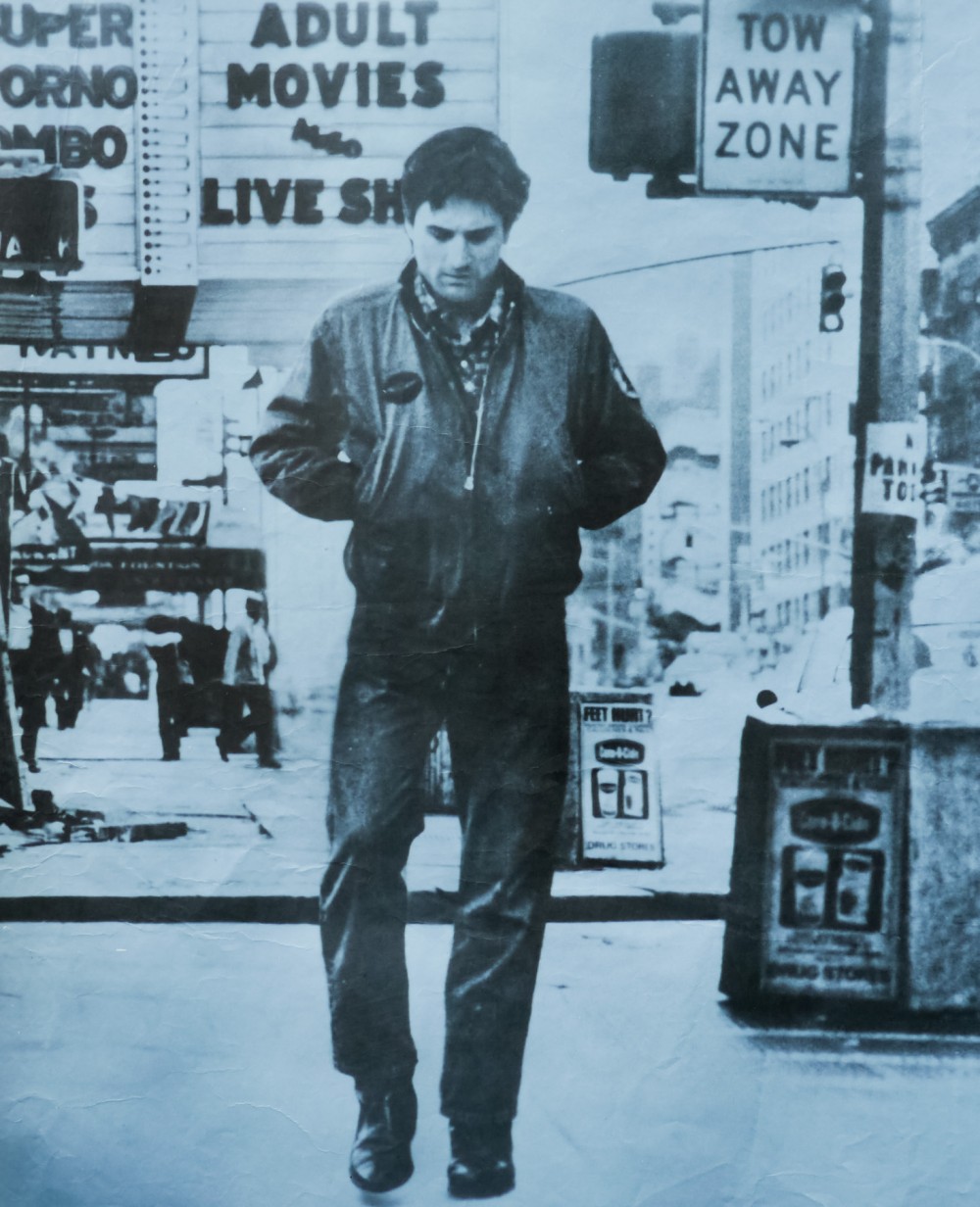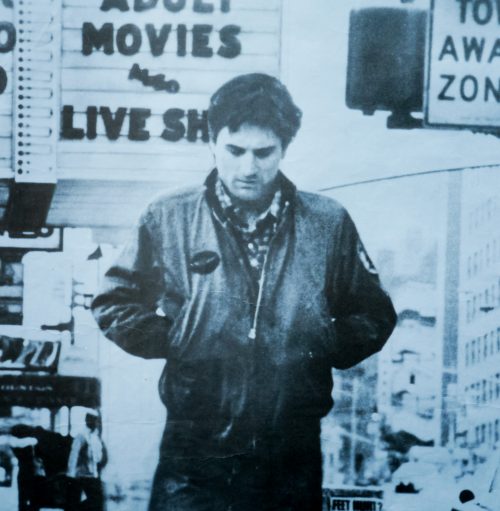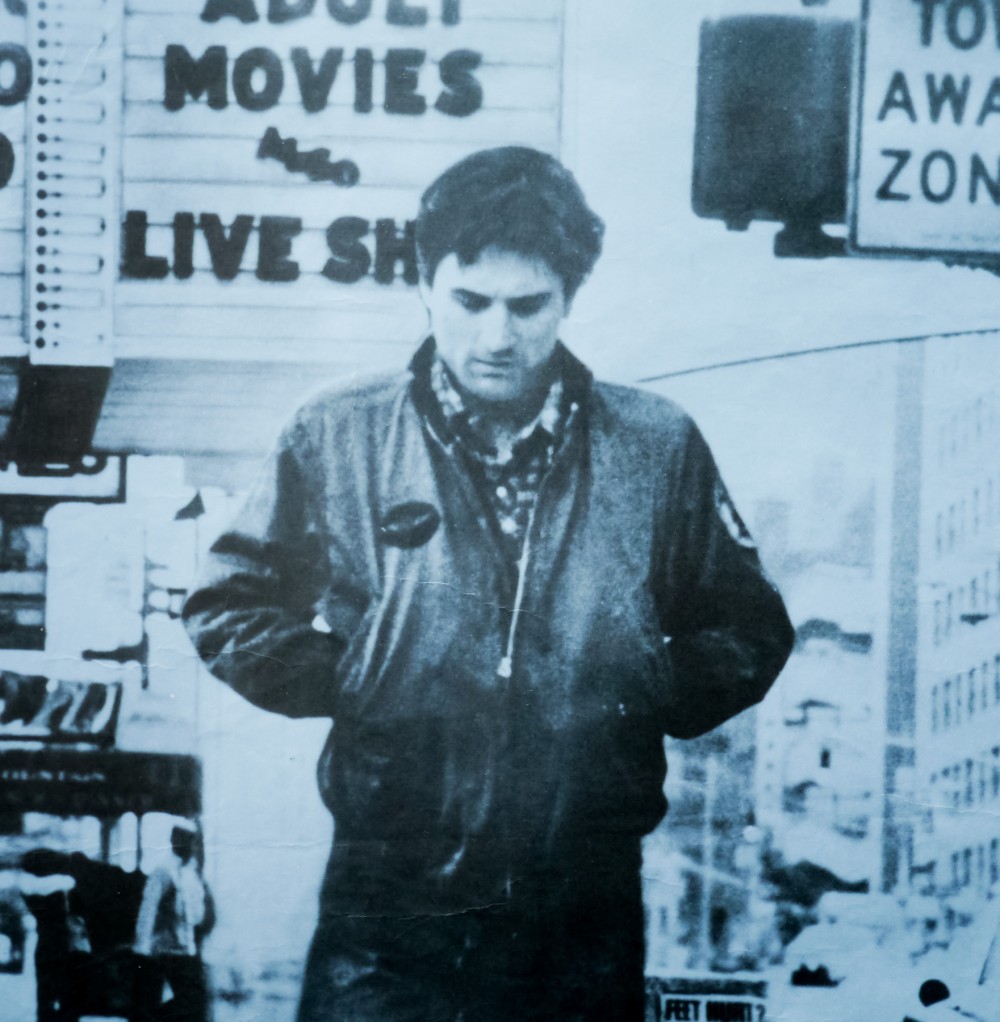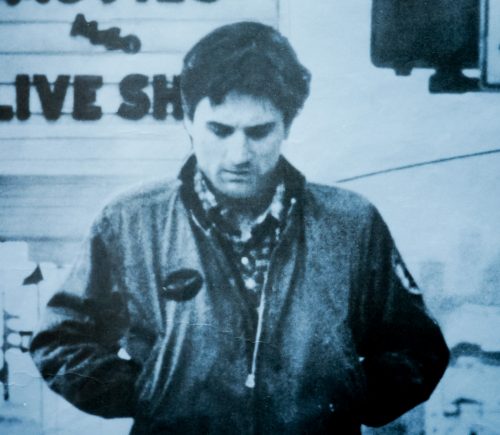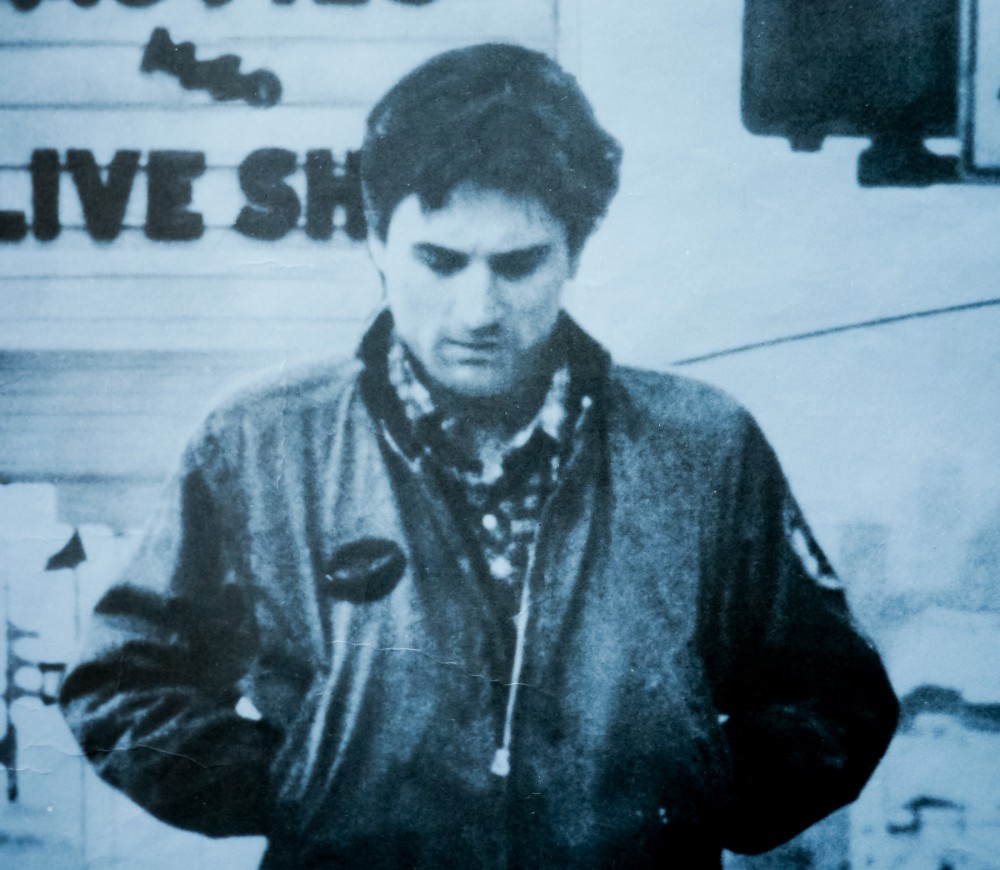 Title
AKA

--
Year of Film
Director
Starring
Origin of Film
Type of Poster
Style of Poster

--
Origin of Poster
Year of Poster
Designer
Artist
Size (inches)

29 15/16" x 39 15/16"
SS or DS

SS
Tagline

On every street in every city there's a nobody who dreams of becoming a somebody
This is the original UK quad for director Martin Scorsese's superb Taxi Driver. The film follows De Niro's Travis Bickle, an unstable Vietnam veteran who works as a taxi driver on the streets of New York City, and whose anger at the perceived corruption and sleaze around him takes him down a path of violence from which there may be no return. Cybill Shepherd plays Betsy, a worker for a presidential campaign with whom Bickle attempts to start a relationship, and a young Jodie Foster stars as a prostitute who he decides needs 'saving' from her predicament.
This poster features an image of Travis Bickle walking down a New York street and the same photograph features on several other Taxi Driver posters, including the Japanese B2, this 'reviews' style US one sheet and the Park Circus 2006 re-release quad for the film. There is also an international one sheet for the film that has the same blue colouring as this quad.